The start of the COVID-19 pandemic saw a rapid increase in philanthropic acts not just in Singapore, but around the world. Yet, as the number of beneficiaries continues to climb, the evolving virus continuously breeds fear among volunteers, and support for these efforts has not been sustained. The virus's wicked temperament forces social service agencies to adhere to strict restrictions in order to keep both beneficiaries and volunteers safe. In addition, most people tend to forgo their volunteering activities as they return to their pre-pandemic lifestyles and workloads. I myself have found it hard to keep up with my own volunteering commitments in the recent months. .
This has led to a volunteer crunch among charities. Perhaps the idea of committing long term to a volunteering programme may seem daunting for some. So, I decided to sit down with three friends I met while volunteering with TOUCH Home Care's Meals on Wheels service. We discuss common volunteering myths that contribute to the reservations many have about volunteering and give some advice on committing to a long-term programme.
Meet the inspiring volunteers!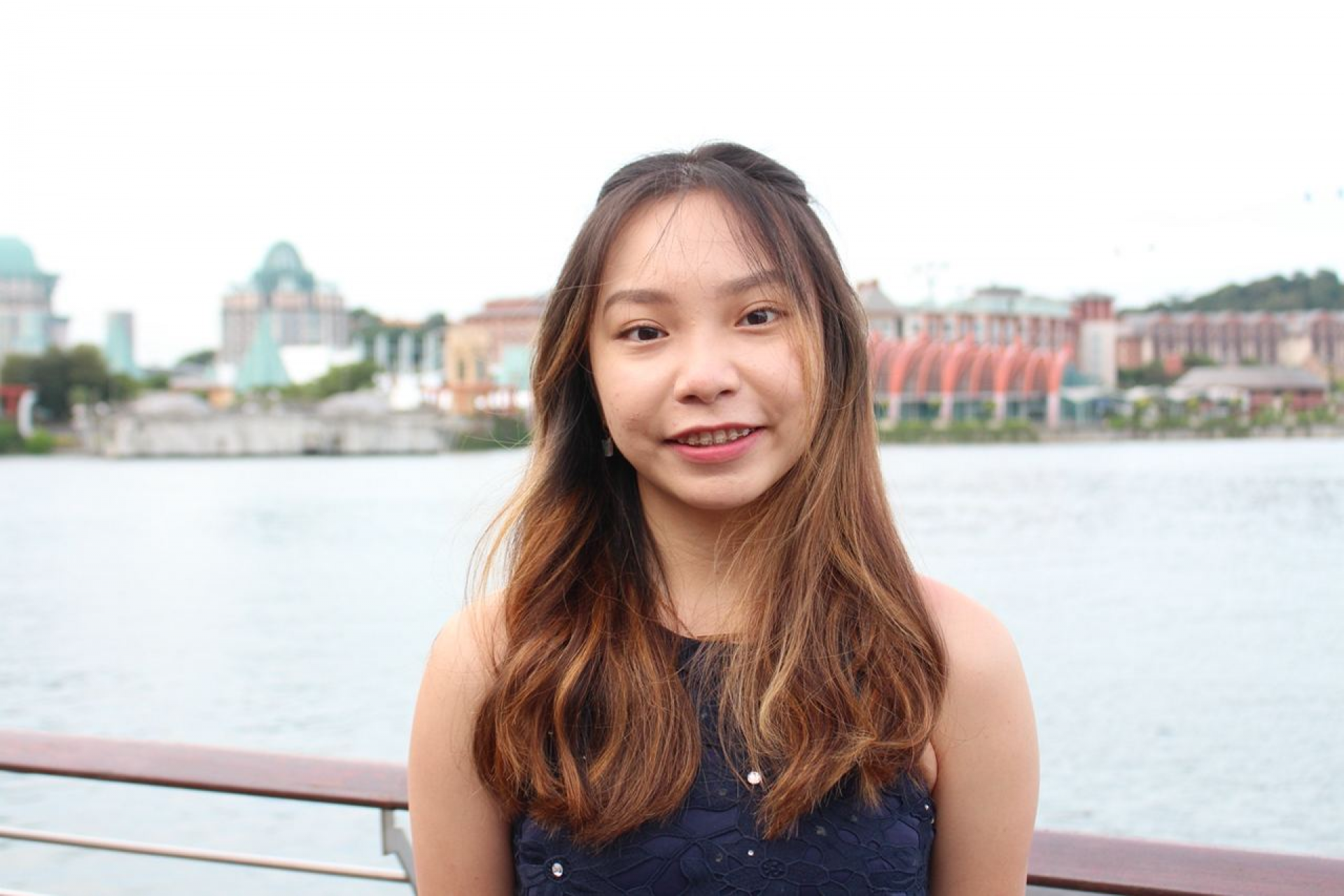 Wei Qi: Hello! I'm Wei Qi, a third year student at SMU. I started volunteering in primary school, in the school-arranged Community Involvement Programme (CIP) activities like most students in Singapore. However, over the years I've geared more towards volunteering as a tutor or mentor. Among other projects, I have tutored at a Homework Centre by Kampong Kapor Community Servicesand at Club Rainbow, and I'm currently tutoring at YWCA and Whispering Hearts Family Service Centre.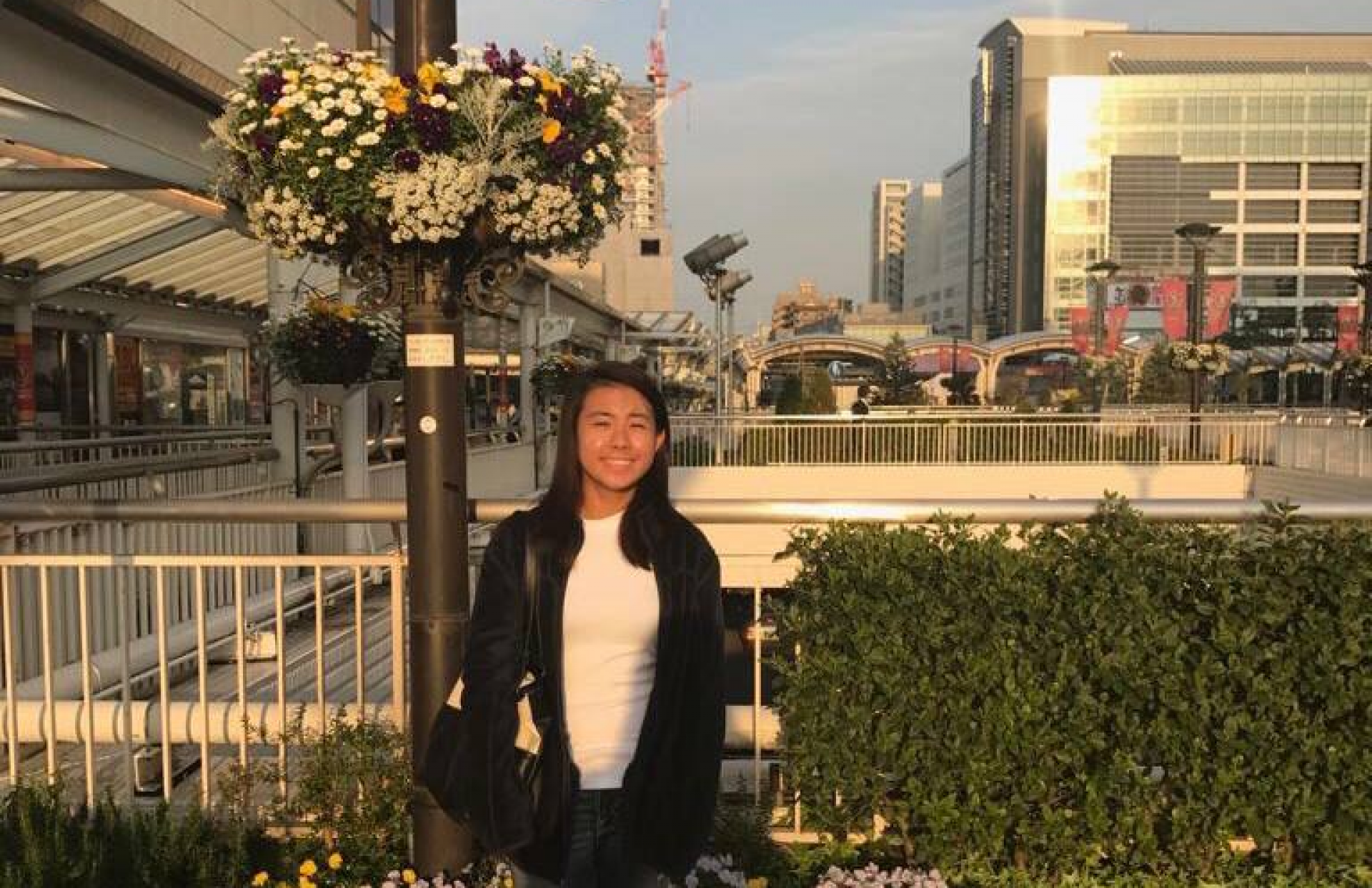 Jamie: Hey I'm Jamie, and I'm a medical student in Ireland! I've always loved volunteering and have been doing it since I was young. I think the time when I was the most active at it was back in secondary school through my Co-Curricular Activity (CCA) - Service Club. I'm currently engaged in a project to raise funds for village communities in Sri Lanka to provide resources such as PPE, masks and IT equipment.
Juin Chang: Hi, I'm Juin Chang! I'm currently studying Visual Effects and Motion Graphics in Singapore Polytechnic and I'm in my final year. I started volunteering in Secondary school with their Values In Action programme. In poly, I participated in a community service camp, and that became my stepping stone to volunteering more often. It exposed me to Volunteer.Sg, where I could get updates on volunteering opportunities, and participate whenever I can. I think volunteering is about having the heart to help others.
---
Myth #1 Volunteering is too tough
Juin Chang: For me, volunteering has not been tough because I really love to help others! But there have been challenges that I have faced. For example, when I was taking care of the elderly at Bright Vision Hospital, I could not understand why the elderly were fussy. It can be quite frightening when you do not know what to do, and when you see other volunteers panic, you start to panic as well – monkey see, monkey do! This was a challenge, but I realised that first I needed to calm myself down. Then, reach out to a more experienced volunteer or the staff there, they are there to help you out too! I don't think they would leave you there without supervision. (laughs) There is always room to learn—about how to better communicate with others, or strategically planning your work. Volunteering is a great way to learn skills like these.
---
Myth #2 You need to be selfless to be a volunteer

Wei Qi: I think this is not very true. My main motivation to volunteer comes from recognising that sometimes life is unfair. It's not really about giving up a lot, but about helping others who happen to not have certain things that I have. When I volunteer weekly, it does take away that two hours I have in a week to do other things, but I think what helps is that to me, those two hours a week have already been set aside for tutoring. It doesn't feel like I have to reconsider every week about giving that time up. It is a commitment I have already made.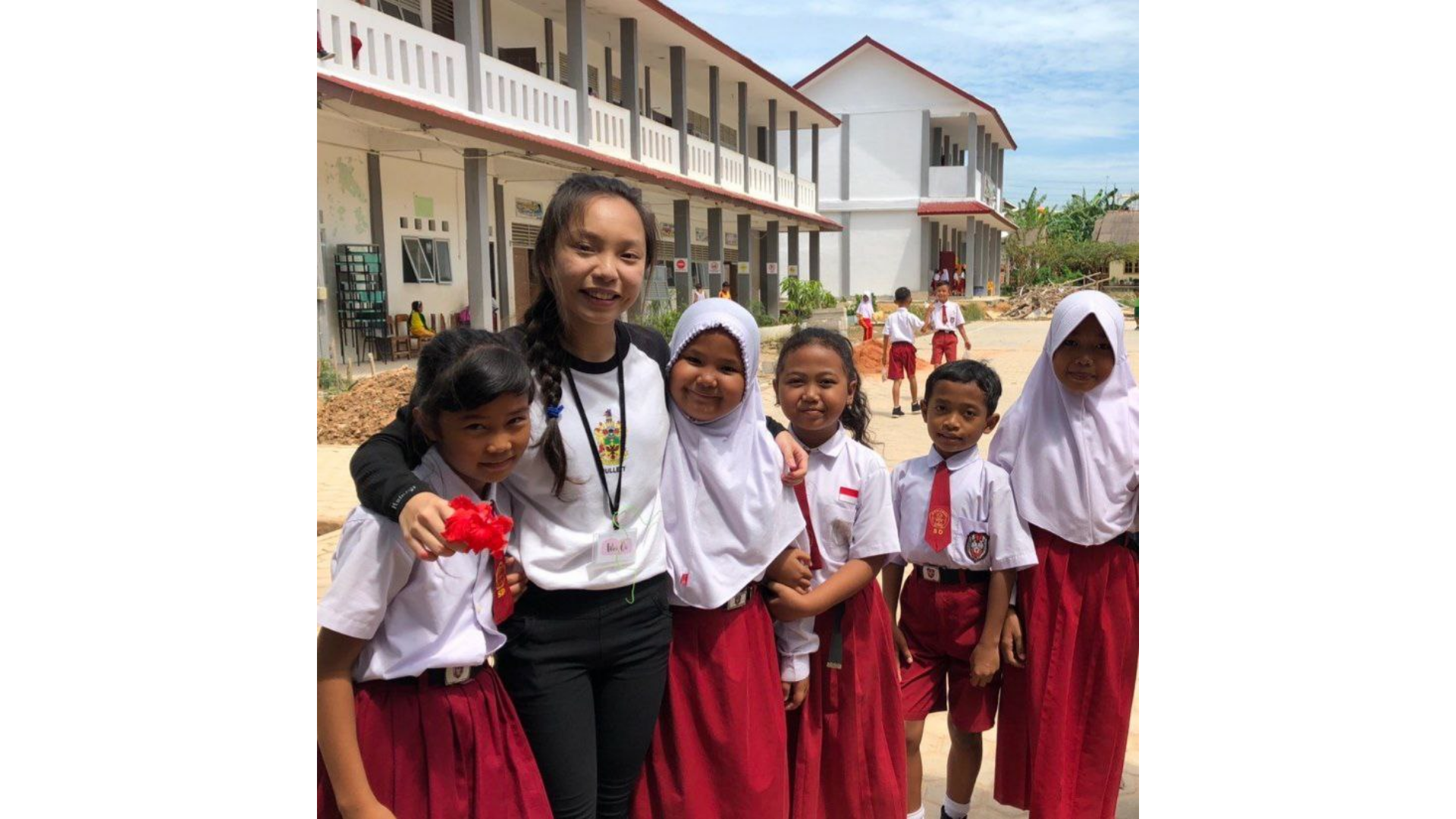 WeiQi in a overseas volunteering project at a Primary School in Batam, Indonesia.
---
Myth #3 Volunteering is thankless work

Wei Qi: If you go in expecting appreciation, it might already be the wrong mindset... Of course, it's nice if the beneficiaries are appreciative of it, but I don't really expect it, because most of the time I'm enjoying myself. Having said that, sometimes when I go down weekly and see little progress in what I have been teaching, it makes me wonder if I'm actually helping them. One thing I do is to set realistic expectations for both myself and my tutees. It's not always about helping my tutees ace their exams⁠—it can be about teaching them to gain confidence about learning something new and staying resilient while learning. I think it's also about building a friendship and being there with them for that year or however long I get to spend with them. When I focus on that instead, it doesn't seem like there is very little reward. You can really see how it helps them not just in an academic way, but in the long run as well. There are times when I don't really feel like going for tutoring because I'm tired or because I have work to get done, but the two hours I spend with my tutees really makes me a lot happier. I feel like I take away more than I could ever give to them.
---
Myth #4 You need to be very knowledgeable or skillful to be a volunteer

Jamie: I didn't always feel good at volunteering⁠—I wasn't that good at languages or the arts, but eventually I found out that I was good at befriending or doing "manual" stuff like transferring goods. Everyone has something that they are good at, and even though it can be useful to have certain skill sets, they aren't necessary for volunteering. You can just take a leap of faith, dive in and explore, because when you volunteer you learn more about yourself as well. If you don't know what you can offer, choose a project that interests you the most, then look at which role you are most comfortable with. It's also important to be open to trying new things! I started out by befriending elderly people in a hospital, but when I saw them doing arts and crafts there, I got interested in it too. I found a deeper appreciation for art and my volunteering role slowly started to change. I even have drawings now! [laughs]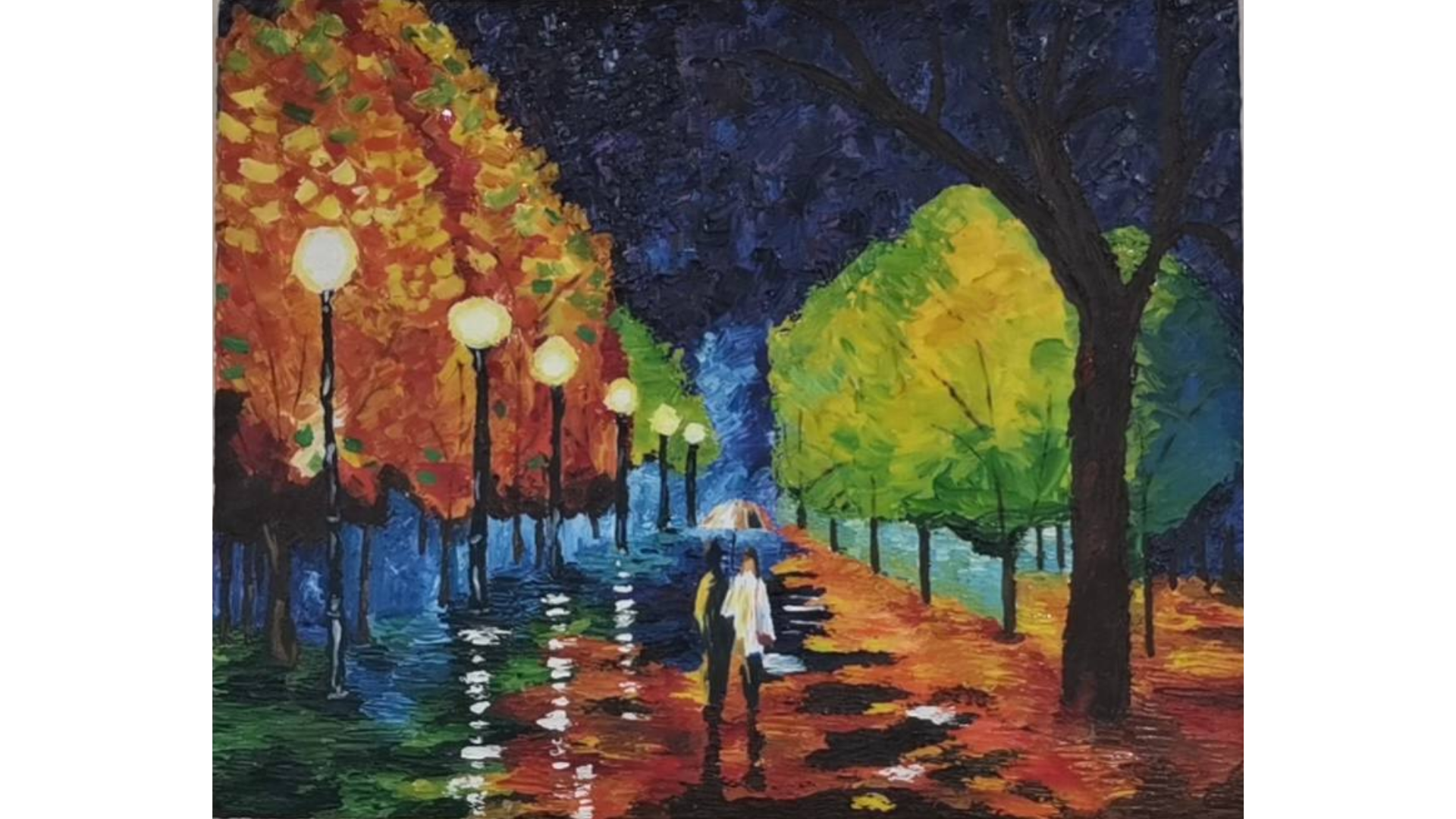 Jamie's artwork from an arts programme with the elderly.
---
Myth #5 You can't change the world by volunteering, it won't make a difference anyway

Jamie: Small acts can make a difference in someone's life. If you do it on a regular basis, it can become something big. To change the whole world seems like a very ambitious statement, but I don't think it's impossible. What you do may not save everyone, but it may change the whole world for the population that you chose to help. For example, you can initiate sustainable projects, especially in less developed countries, or build infrastructure to ensure access to clean water. It may depend on your skill sets and what you have to offer, but start small. This could spark a domino effect of kindness where the people you helped can start to help others too. Your small acts, done regularly, can definitely make a big impact on people's lives.
---
Last words of encouragement for those who may have reservations about volunteering:
Wei Qi: Just try it! You don't always have to start with a long-term commitment. Some organisations allow ad hoc volunteering—that may be a way for you to discover how you can serve better.
Jamie: Step out of your comfort zone! I've not regretted stepping out of my comfort zone for volunteering before. It's always enriching and fulfilling!
Juin Chang: Volunteer in a field that matters to you the most and do what you like. The more something resonates with you, the longer it's going to stick. Having fun while volunteering also keeps you coming back!
Images courtesy of Wei Qi, Jamie, and Juin Chang.
| | | |
| --- | --- | --- |
| | | Veronica Fonseca is a Business Management Undergraduate, majoring in Communications Management and Global Asia, with the Lee Kong Chian School of Business at Singapore Management University. |