The saying, "It takes a village to raise a child" is often associated with parenting, but there is a deeper truth behind this, which revolves around the need for people of different knowledge and capabilities to build a healthy community.
In an organisational setting, this scenario is often referred to as capacity building. According to the United Nations, Capacity building is "the process of developing and strengthening skills, instincts, abilities, processes and resources that organisations and communities need to survive, adapt, and thrive in a fast-changing world." It's about equipping people to support one another in an ever-changing environment. But more than that, capacity building enables an organisation to improve itself in a sustainable way.
---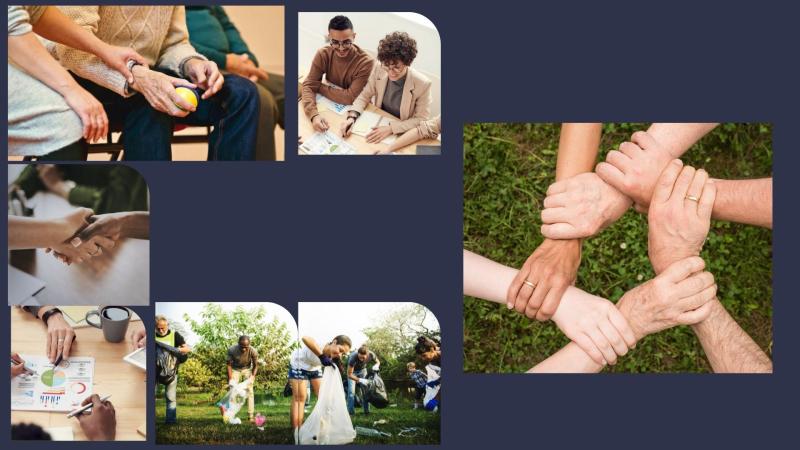 Capacity Building in the community
In Singapore, there are many socially driven organisations that have been founded to fill the gaps where support is needed, by people who want to make a difference. However, these organisations often need support from the community and from larger, more stable organisations if they want to continue making an impact and scale.
AVPN highlights three ways organisations can improve capacity building efforts, namely in the areas of collaboration and partnerships, having a focus on specific needs, and innovation in designing unique approaches to sustain and scale impact. These three areas are important to create valuable community engagement that fulfils the objective of any organisation.
Helping each other in the midst of a pandemic
When Covid-19 hit our shores, many people were left in a crisis. From limited tech knowledge to operate the Trace Together tokens on their mobile phones, to facing language barriers that prevented accurate and timely information dissemination, many elderly people and vulnerable residents saw a range of new challenges to tackle. This is when Kampung Kakis, a ground-up initiative, was founded. It is a platform that was created for community members to provide support for one another through a buddy system. Through this platform, anyone could sign up and help in their own capacity, whether it's to provide a listening ear, or helping with grocery or tech needs.
On a smaller scale, SMU student Emily Yap is an example of how individuals are doing their part to make a difference. With her own time and resources, Emily took it upon herself to support 10 low-income families at the peak of the Covid-19 pandemic in Singapore. Out of concern for her grandmother's safety when buying groceries, who was 81 years old at the time, she began thinking about other families who faced difficulties, and rallied her friends and family to contribute to provide 10 families with grocery needs.
Both Kampung Kakis and Emily's self-initiated outreach are only the tip of the iceberg, with many people doing their part in simple ways for the community around them. Through research conducted at LCSI, we try to dig deep into the social causes that need to be addressed and partner with relevant organisations to make a real impact in the communities around us.
Our research lays the very basic foundation on identifying and further sharing the unmet needs within the community and social institutions. These research findings have been a cornerstone for many ground up initiatives. The Hunger Report for instance, provided a foundational platform for FoodBank Singapore, Tolaram, and even MSF to further develop their respective programmes and initiatives. Similarly, community builders like The Best of You Movement and SocialService.sg have leveraged on key findings to amplify these unmet needs.
One step at a time: on the ground efforts
As an organisation that strongly believes in driving partnerships to create positive social change within communities, we're working with Tote Board Singapore on efforts to promote capacity building across the organisation and in different communities across Singapore. With a close working relationship, Tote Board helps identify and highlight communities in which LCSI can support and get involved in to implement changemaking efforts.
LCSI also promotes and runs a series of social purpose internships for students to work with a wide range of social enterprises across Singapore. With SMU's Centre for Social Responsibility (C4SR), we're developing a series of videos to demonstrate the different projects that have been happening and are ongoing.
Ultimately, the goal is to encourage and empower more people to become changemakers, by equipping them with the right skills and mindsets. If everyone does their part by playing a small role in their individual communities, collectively, we are well set to become a much more resilient society.