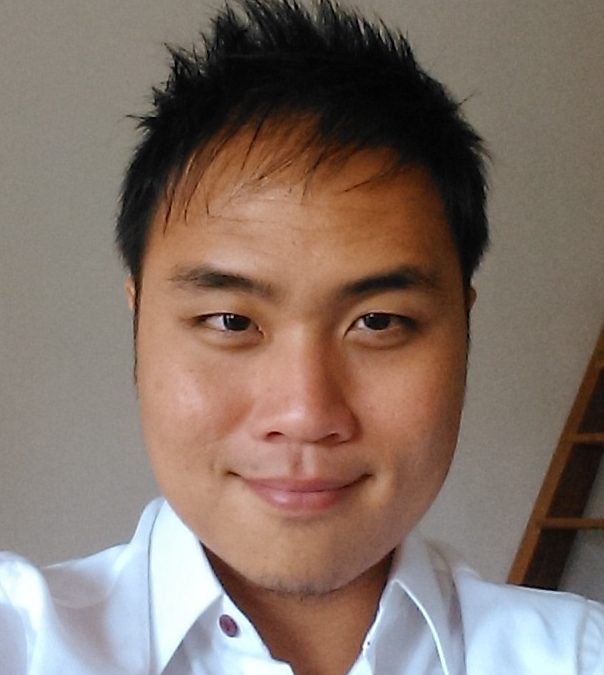 Meet Jamon Mok, 29, founder of Backstreet Academy, a peer-to-peer impact travel platform. Catering over 1,300 unique travel experiences across 10 countries and 40 cities, this unique social enterprise also empowers the underserved communities that play host to these visitors. Backstreet's itinerary is a win–win: the tourists are treated to authentic, immersive travel experiences—think insect-cooking workshops, fishing with Mekong fishermen, bamboo bow crafting with master archers, etc.—while the local people get to make two to three times the additional income by showcasing their traditions and heritage. Russell Tay speaks to Jamon to find out more about what it means to take "the road less travelled".
---
Tell us more about your background: what was it like growing up, and were there any experiences that shaped your path towards becoming a social entrepreneur?
Growing up, I was the typical Singaporean student navigating the local educational system. I did very poorly in my exams until sometime in Secondary 3, when a tutor helped me make sense of the exam system and taught me how to "trump" it. The first time I started deviating from this fixed path most Singaporeans take was after I'd completed National Service. I went on a backpacking trip to Indochina and India, which opened my eyes up to the wider world outside Singapore. For the first time, I saw many people living in poverty. However, I observed that these locals were very industrious and appeared determined to improve their quality of living. It was at that point that I realised I had to do something to help these communities. It just seemed so unfair that life is so different for people simply because of where they were born.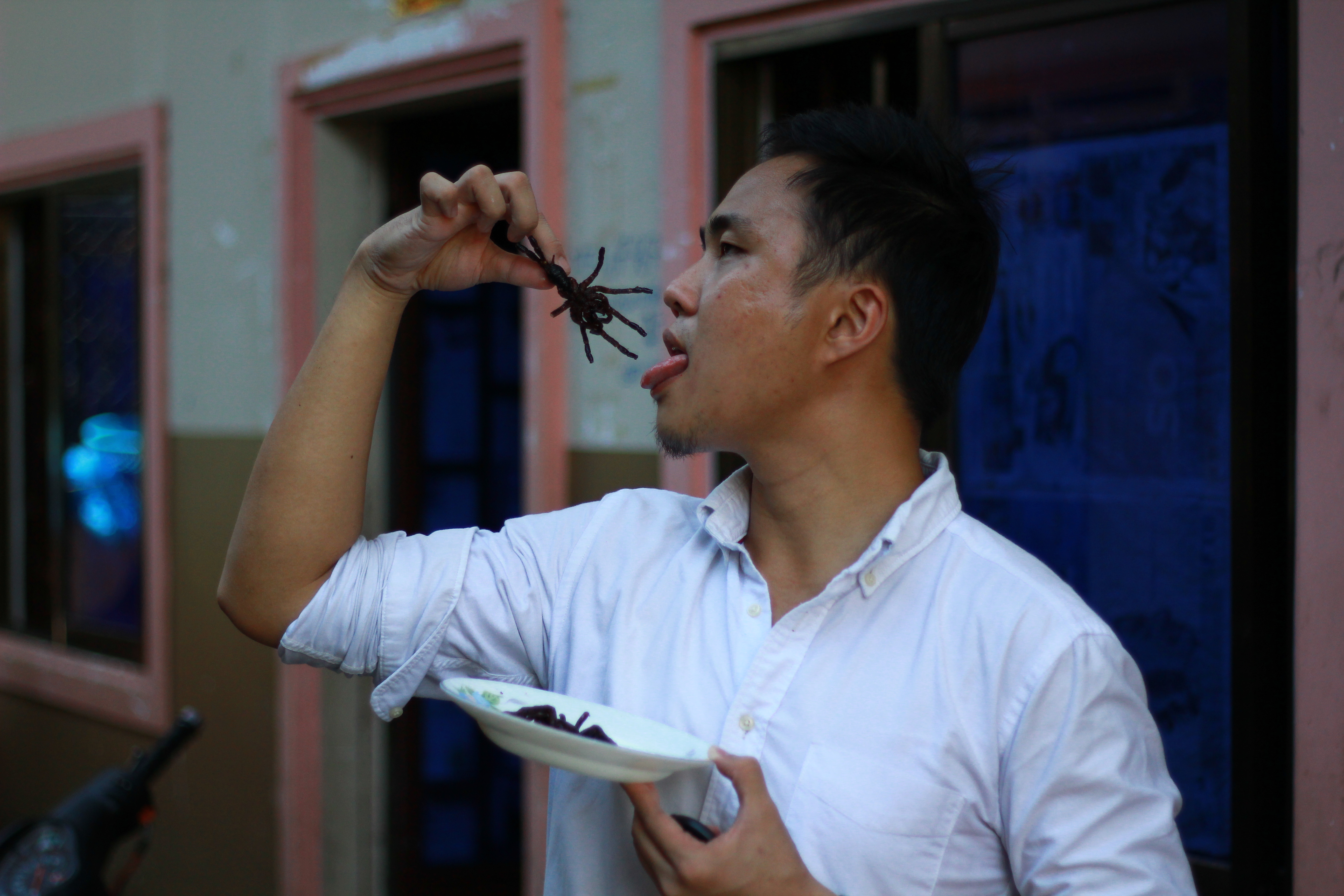 So in my first year of undergraduate studies at the Singapore Management University, I started Project Gazaab, aiming to alleviate poverty in rural villages by conducting business competitions there. After running a number of successful competitions, we wanted to create something more sustainable, so we founded Gazaab Social Ventures, which raised a fund to invest in these village entrepreneurs in a city setting. With S$15,000 amassed from a crowdfunding campaign, we invested in four entrepreneurs in Nepal. But while they managed to return around 2.1 times the amount of money, that was not enough to cover the operational costs of the fund because the quantum was too small and the incubation period was too long (more than two years). In order for this business model to work, we set out to raise $5 million to run this as an investment fund. However, this was also around the time we finished our studies at SMU, and many were hesitant about entrusting us fresh grads with that much money. Nonetheless, we were fortunate to pool $50,000 from a group of angel investors and a prize from the Lee Kuan Yew Global Business Plan Competition. From there, we started Backstreet Academy, a more scalable enterprise to nurture social entrepreneurs in developing countries via the creation of unique travel experiences and a tech platform.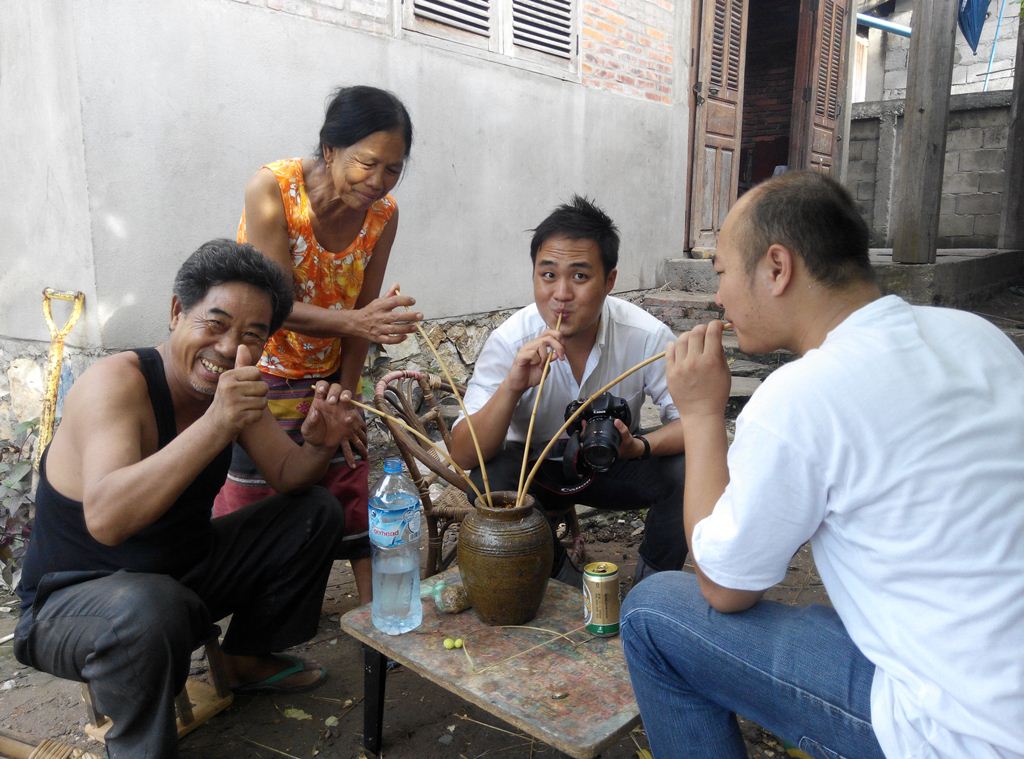 Kamu Lao wine-making in Luang Prabang
Which for you has been the greatest driving factor behind Backstreet Academy: the social aspect, entrepreneurship or the sharing of cultures?
It's the ability to cater uniquely to people in developing countries. Most of the locals do not have access to smartphones and cannot speak English. In order for them play host and accept travel bookings, we built a technology that can translate dynamically the online bookings on our site to local-language SMSes and calls—in short, everything can be handled on a feature phone. By pressing "1" and "2", they can confirm/reject bookings, receive reminders, ask for assistance and so on.
As someone from a typically Singaporean background, what spurred to "break the mould" and do something so unique?
My aforementioned first backpacking trip gave me many insights into different cultures and made me realise how easy it is to actually work with local communities if we made the effort to get to know them. My experiences with Project Gazaab also helped me to understand that the Singapore market is too small and that I needed to expand into the Southeast Asian region in the long term. Finally, I think that as a generation that is enabled by technology and has easy access to information, we are in a unique position to eradicate poverty for good in our lifetime. We should not pass up such an opportunity to make a lasting difference.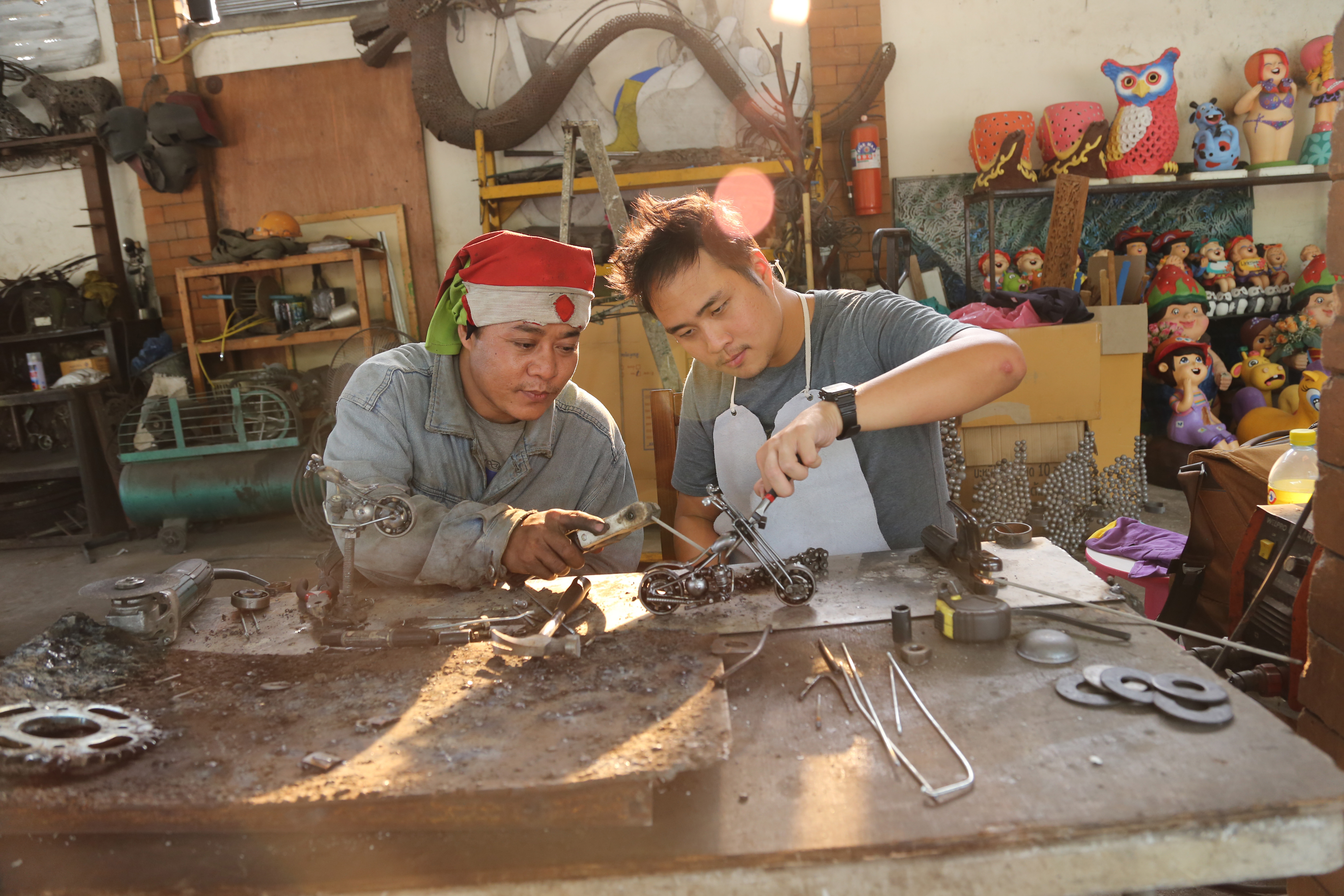 Scrap metal art in Chiang Mai
As a young entrepreneur, what are some challenges that you faced or still face?
Funding is always a challenge, which is why we have always treated every round of fundraising as our last round. We were lucky to be able to achieve profitability before we "ran out of runway", so to speak. Assembling a like-minded team whose members have complementary skillsets is also challenging. I was fortunate to have known my co-founder and CTO Akash Gurung since running Project Gazaab. As a graduate of SMU's Bachelor of Science (Information Systems) course, he was a perfect fit for the role. That said, there were a ton of things we did not know in the beginning and had to learn from scratch, such as design, user experience, and the tech and business side of things. It's also not easy to be constantly on the move. You have to live in different countries, set up new offices in new places, hire new people and get to know new communities. But doing all of these are extremely necessary, because they gave Backstreet Academy its key competitive advantage—we are very familiar with the conditions in each of these markets.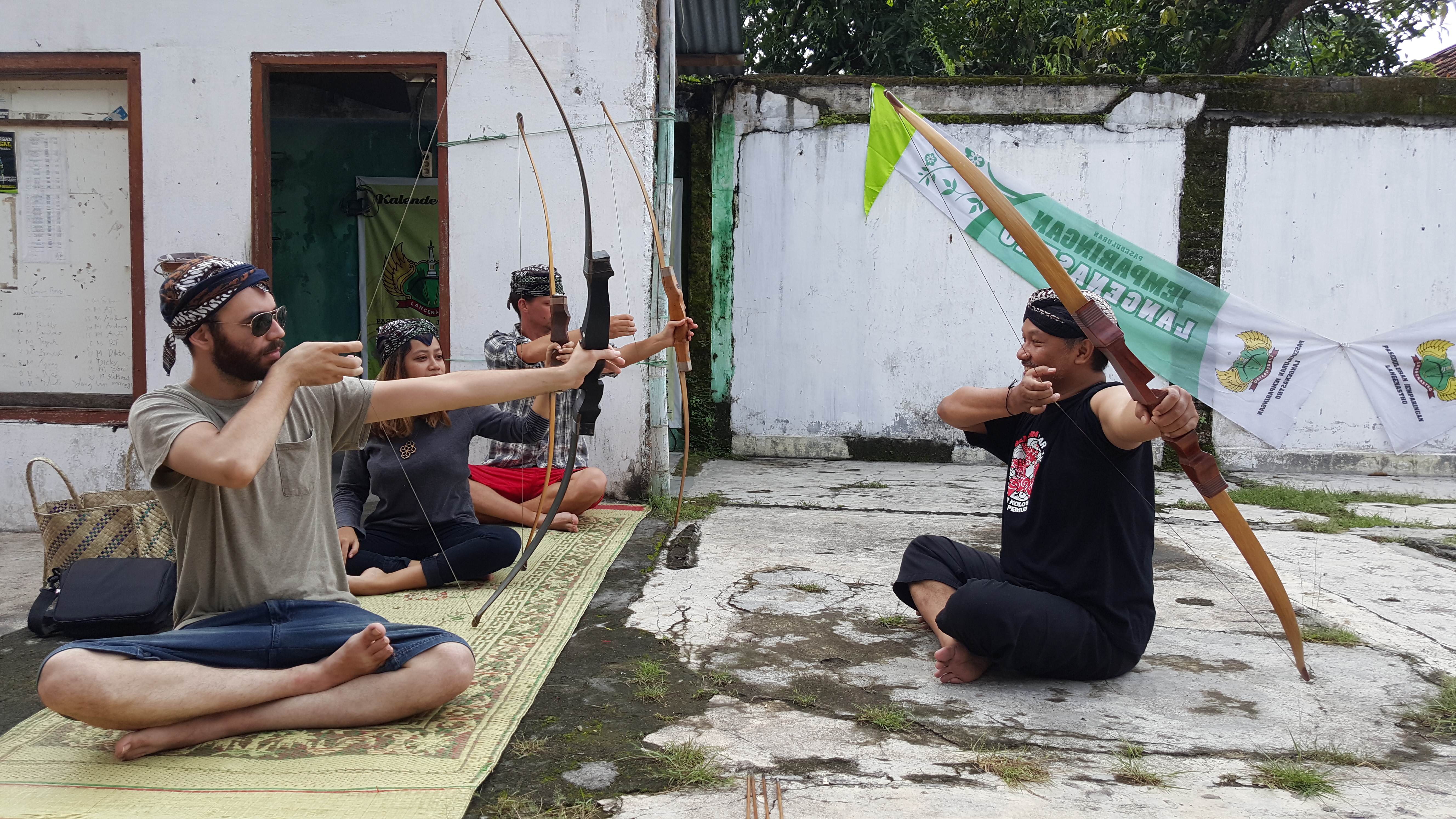 Javanese archery in Yogyakarta
Is it necessary to have any prior work experience or type of formal education before founding your own start-up? The nature of a start-up is that it's a new approach or a new industry altogether, so it's not impossible, though it may be a slower and more expensive process. Some experience from a relevant industry will help you get up to speed, understand the challenges, make the right connections and hire the right team with less trial-and-error. Education to some extent helps, but will probably not determine whether the start-up succeeds or not. Beyond experience and qualifications, there are other factors at play, such as your environment, networks, people you meet and events you attend. For example, SMU was where I met my co-founder and was first exposed to business competitions; without the competitions, I wouldn't have gained the experience of making pitches and fostering networks of supporters and investors. At the end of the day, it's really about entering the industry at the right timing and having a sense of perseverance.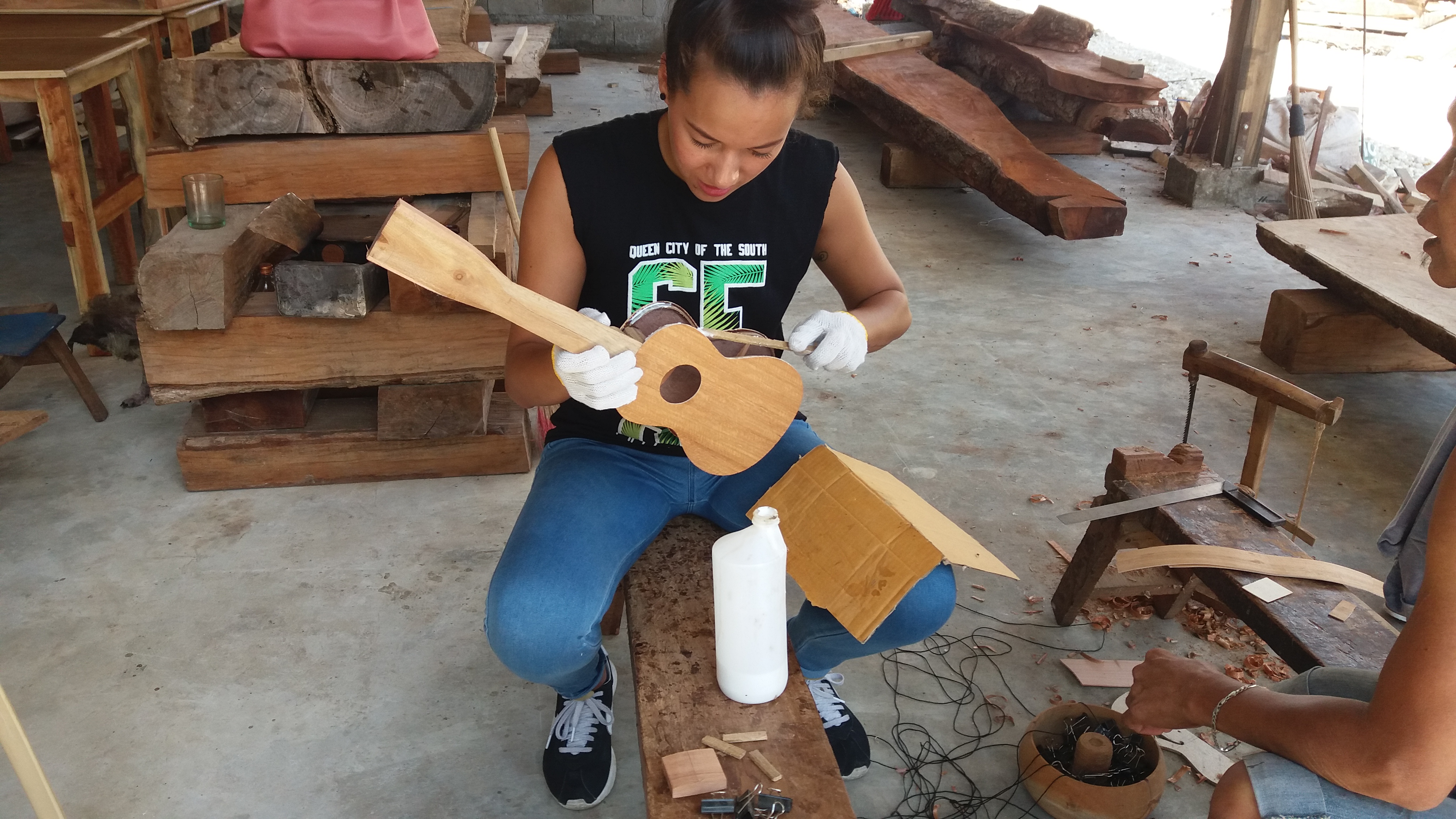 Ukelele crafting workshop in Cebu City
Where do you see Singapore's social entrepreneurship scene a decade from now and what advice do you have for aspiring social entrepreneurs?
It's hard to say for sure what things will look like in the next 10 years, though I have observed pretty encouraging developments and seen many amazing social enterprises tackle a whole range of issues. The biggest challenge would be bringing these companies overseas, as the problems they want to solve tend to be very Singapore-specific. I do hope that before the decade is up, we will see a social enterprise listing on the stock exchange, Singaporeans will continue to demand more positive social impact from businesses, and that the big corporations will become social enterprises.
How have you managed to expand your operations so quickly while maintaining financial sustainability?
Full commitment! My co-founders (Akash Gurung and Anil Gurung) and I were prepared from the get-go to move to new cities every three to four months to set up new operational offices. Without this level of commitment, we would not have been able to mobilise as quickly or easily. The expansion was also made possible by partnering with local NGOs and social enterprises for office space, contacts and partnerships to reduce the cost and time taken to establish ourselves in each location. Finally, we ensured that we had everything on the cloud, robust remote work arrangements and that we hired independent locals as staff. A platform business is extremely dependent on the number of destinations and offerings it has, so it was imperative that we could do this at a cheap enough cost. Because of our large number of destinations, we are able to increase bookings per customer by almost 2.5 times.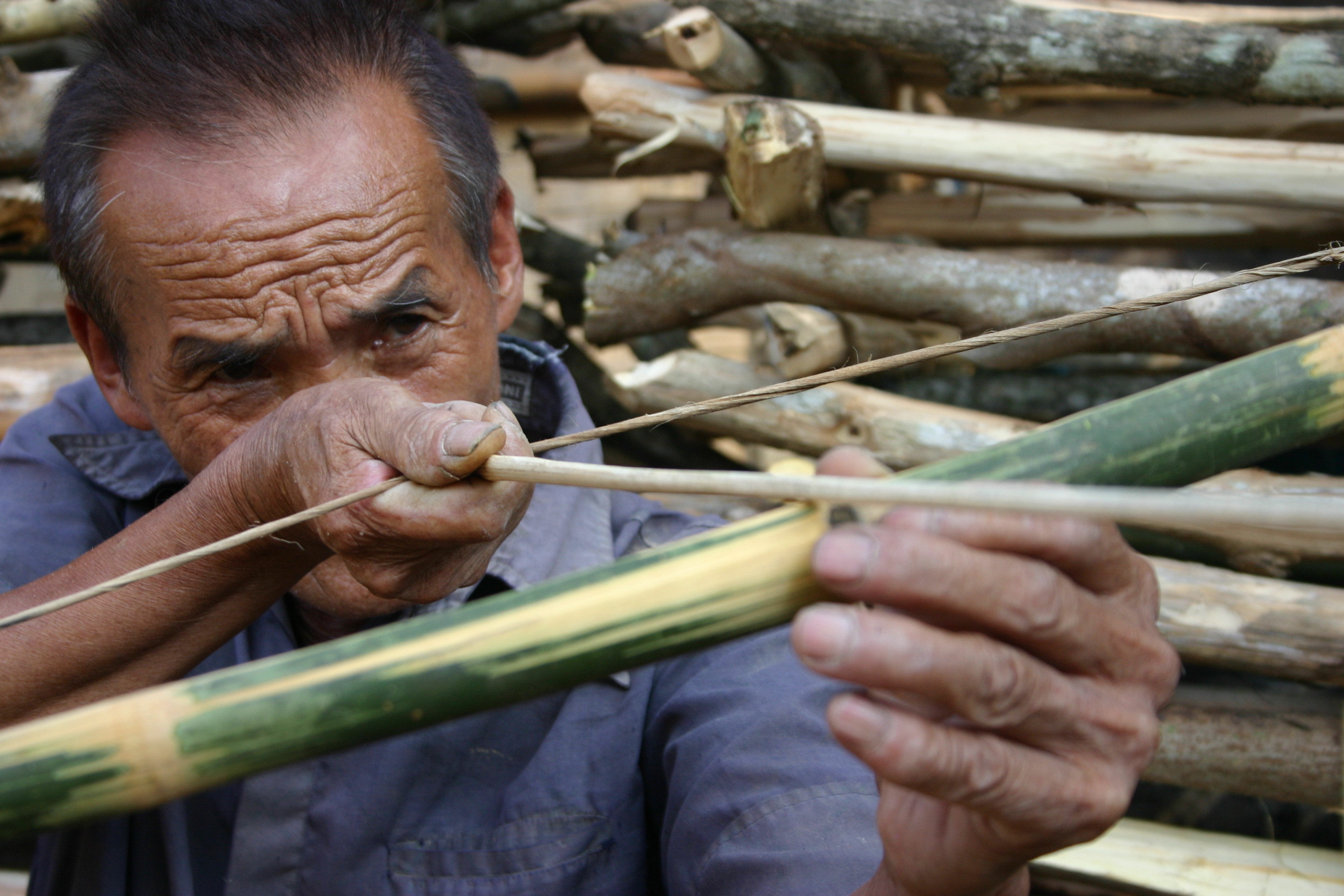 Hmong Bamboo bow crafting in Luang Prabang
Were there any points in your career where things were difficult and you felt like giving up?
For sure. However, my biggest motivation is in knowing this is my best opportunity to make a dent in eradicating poverty. Now that Backstreet Academy is responsible for the livelihoods of hundreds of people, giving up is simply not an option. Positive customers reviews are very encouraging and spur us to keep going. When people tell us we're doing it right and that they value our work, it really motivates us.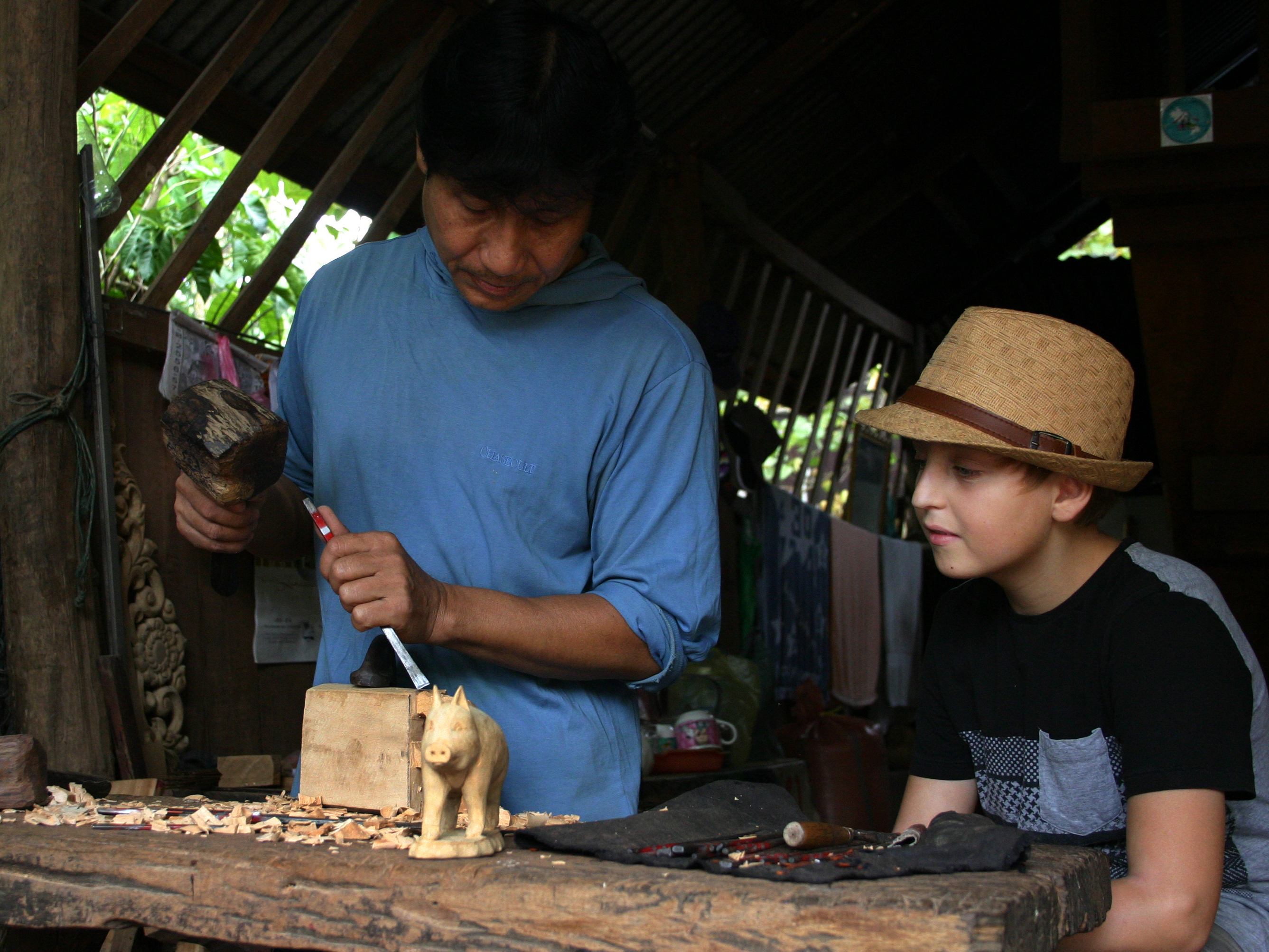 Wood carving with a Royal Palace artisan in Luang Prabang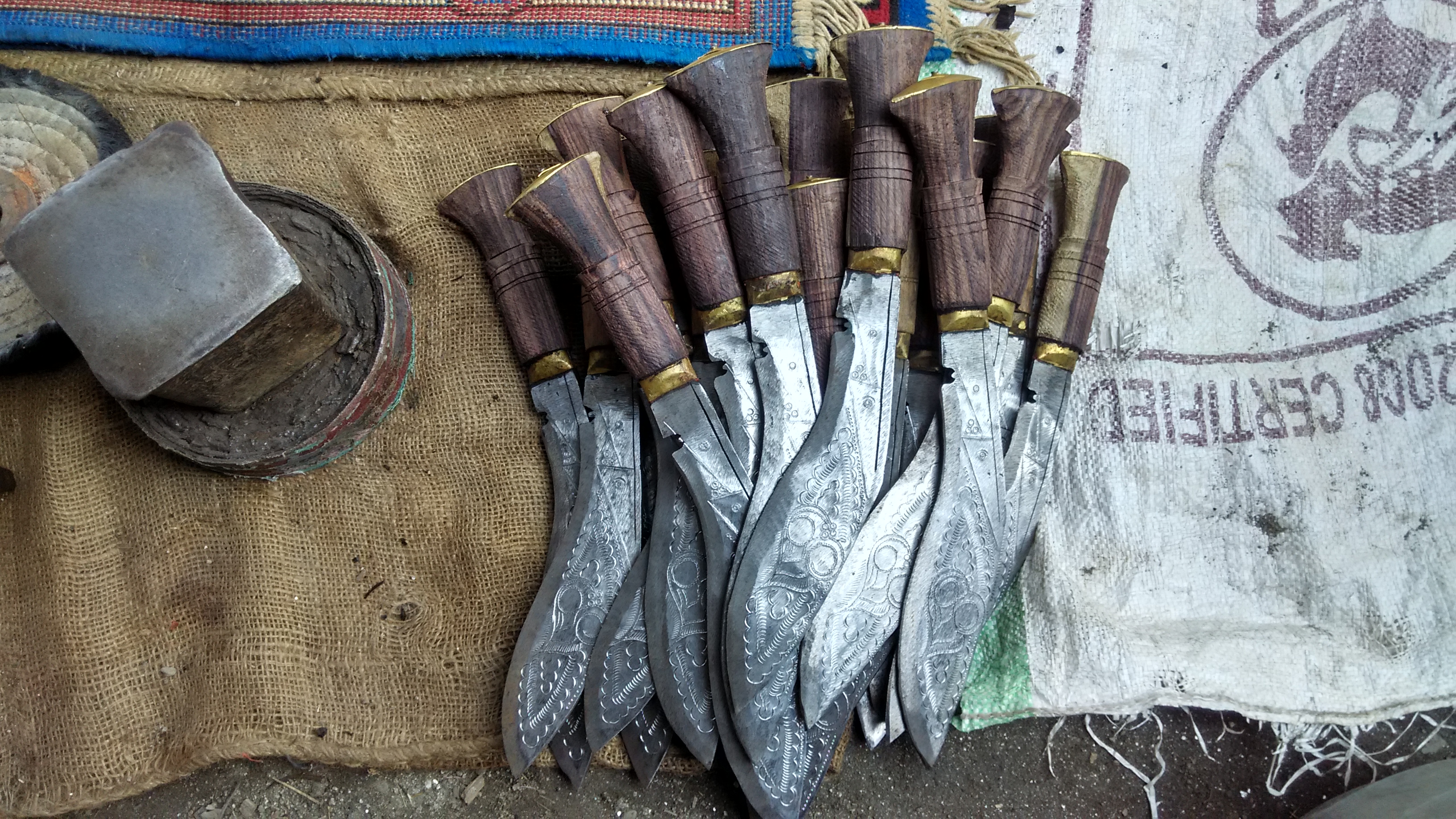 Crafting the Gurkha's iconic blade, the Khukuri, in Kathmandu
Is work–life balance possible for a social entrepreneur, and if so, please share your tips and advice!
It's difficult for all entrepreneurs, but probably even harder to achieve if you're a social entrepreneur! That's because besides the profit metric, there's also the social metric which can sometimes be illogical and emotional. I believe it's ever so important to carve out time for a break, spend time with family and loved ones, work some physical exercise into your schedule and learn how to delegate! Share most problems with the entire team so the founders don't have to shoulder the entire burden. I unwind by playing occer, cooking, watching movies and reading. My favourite book is Hackers & Painters: Big Ideas from the Computer Age by Paul Graham—it explains so much about the world as we know it, and how to think about things in a succinct and clear manner. I also love the movie Mr Nobody , because it beautifully portrays the uncertainty of life and how every single decision you make at any given point can lead to very different outcomes.
What's next for Jamon Mok?
We are presently focused on expanding the business in our current locations for the next few years before going into new markets. We might also be experimenting with other verticals within travel, such as modular rural accommodations to enable rural communities to get involved in this sustainable travel revolution. To help change people's mindsets around travel, we've additionally launched an ambassador's programme whereby social media influencers and bloggers get the impact travel movement off the ground by giving more visibility to the topic and our activities.
Let's end this interview on an inspirational note. What's your favourite quote or motto you live by?
"All that's necessary for evil to triumph is for good men and women to do nothing."
---
| | |
| --- | --- |
| | Russell Tay is a 2018 Summer Associate (Editorial) at the Lien Centre for Social Innovation. He is second-year undergraduate student from the Singapore Management University's School of Social Science, where he majors in Politics, Law and Economics, with a double major in Public Policy and Public Management. Passionate about policy studies and the social sector, Russell hopes to gain experience on the ground and at higher levels to fully understand and effectively serve the needs of the wider community and create positive social impact. He can be reached at hello@socialspacemag.org |