By Michelle Cao
Since the dawn of COVID-19, sheltering in place and isolation have become the new normal. Reading the news from the safety of my home in Toronto, Canada, I wished there was more that I could do to help those most affected by the ongoing pandemic. This led me to research grassroots-level initiatives involving ordinary people who give their time and talents to help and uplift—all from a distance.
Here are three examples of changemakers in my community who have inspired me. They have shown me that positive social impact is achieved not so much through monumentally large tasks, but in the small deeds that go a long way.
---
#1 Derrick Cui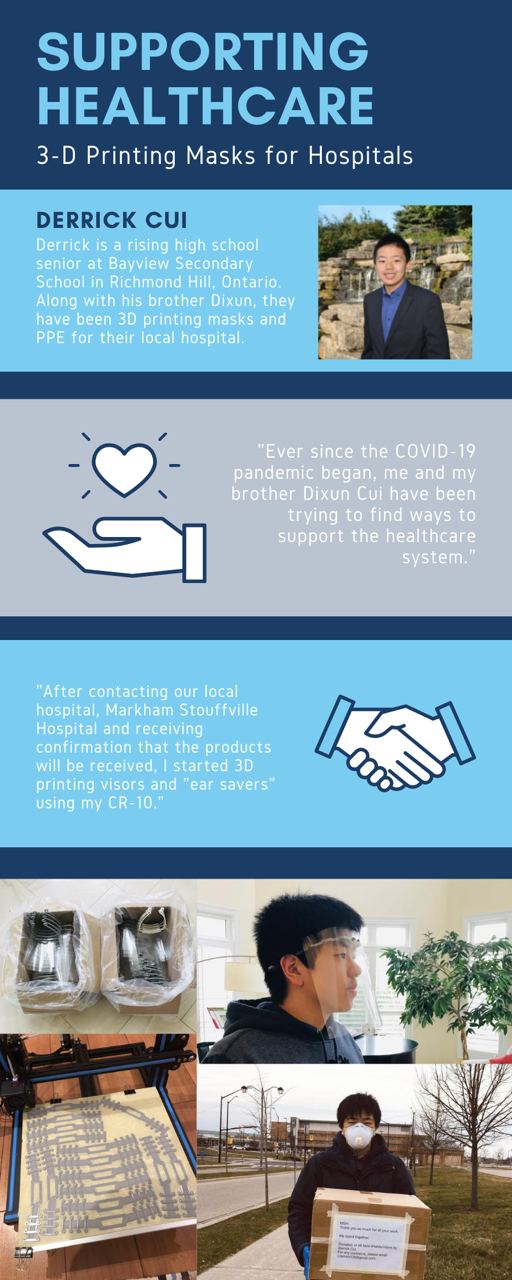 I learned about Derrick while scrolling through my social media feed and seeing a post by a student from my high school. I was impressed by the way this teenaged changemaker channelled his passion into something that he could use to help his local hospital.
---
#2 Caring and Connecting Pen Pal Initiative
It turns out one can help others in a pandemic, and from a distance. I realised this as soon as I found out about Caring and Connecting Pen Pal Initiative, an organisation that brings letters to senior centres.
---
#3 Animal Crossing Virtual Summerfest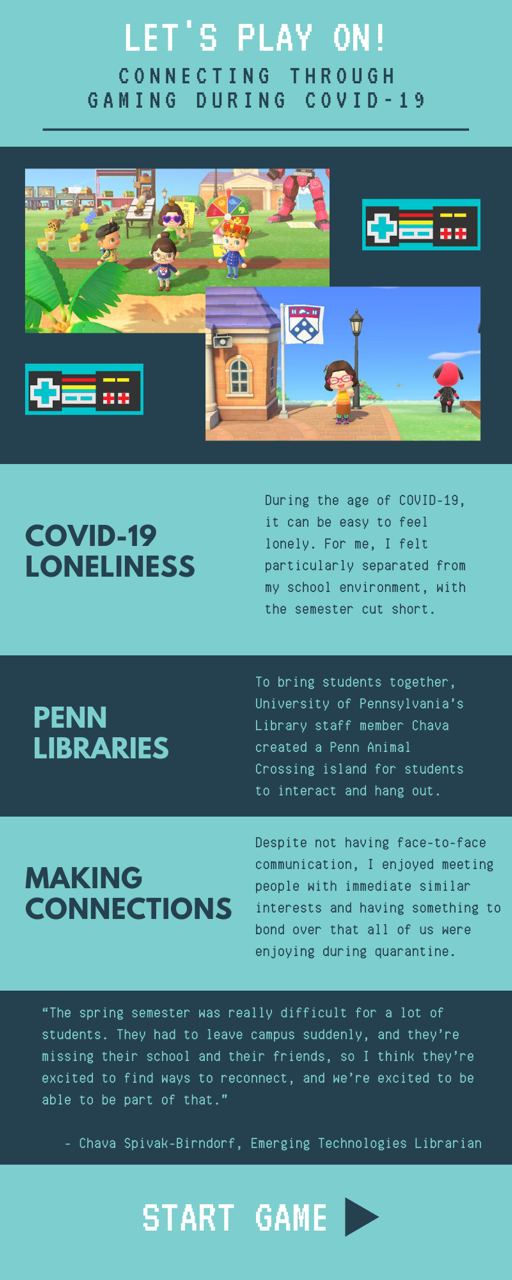 With my school year abruptly cut short, I found myself socially estranged from my school community. I'm therefore grateful that Penn Libraries hosted the Animal Crossing Virtual Summerfest, where students could "gather" and interact through this popular life simulation game. It felt amazing to share a small part of my quarantine experience with others and meet people I may have never otherwise met face-to-face at college.
---
Changemaking in Your Own Communities: 6 Ways to Get Started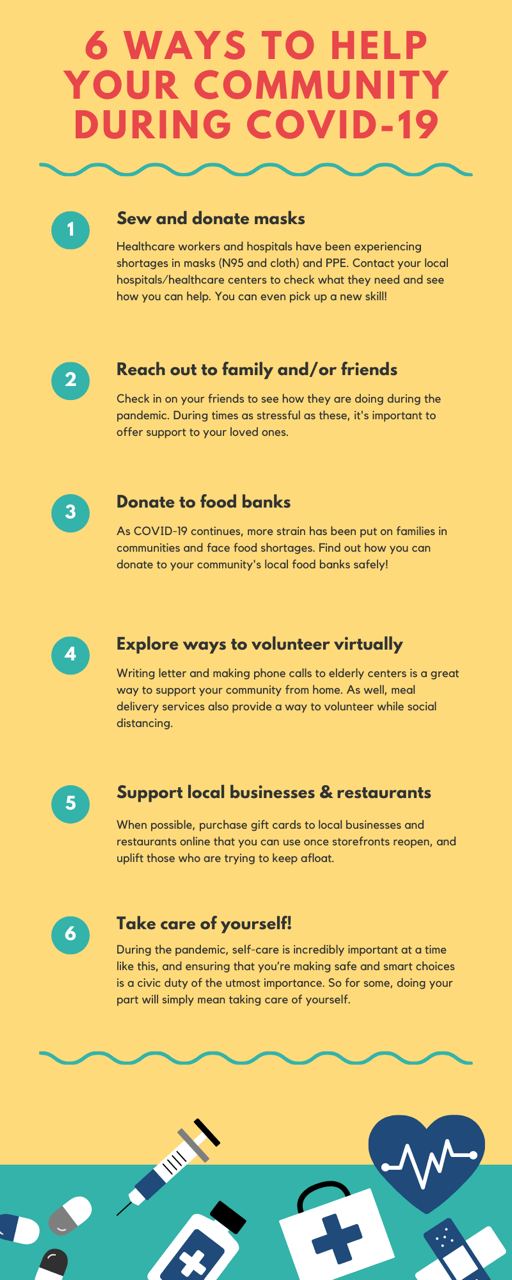 Even while we remain socially distanced, the COVID-19 pandemic is presenting us with opportunities to discover socially innovative ways to offer help and stay connected. I hope this piece inspires you to find a safe way to make a difference in your own communities and neighbourhoods.
| | |
| --- | --- |
| | Michelle Cao is a rising sophomore at the University of Pennsylvania, studying finance and business analytics. From Toronto, Canada, she is a part of the multimedia team of Social Space's Overseas Student Committee. In her free time, you can find her playing Animal Crossing, baking and learning the electric guitar. Michelle hopes to highlight stories of changemaking in her community so as to spark meaningful action and social progress. She can be reached at michecao@wharton.upenn.edu |