Madhu Verma, Sophie March and Anu Garg are united by the hope to give children a platform to shape society with their ideas. Together, they work at Design for Change Singapore (DFC), and are the organisers of the global event, A ONEderful World by Design. KYLIE COOPER meets Madhu, the founder of DFC; Sophie, DFC Project Manager; and Anu, Project Manager for A ONEderful World by Design.
---
What inspired you to become a part of DFC?
Madhu: As a mother, I was keen to motivate my eight-year-old son to do good in the community from a young age. I was excited by the idea of young children impacting society with their ideas and action when I heard Kiran Bir Sethi's TED talk in 2009. So, in 2010, I brought Design for Change to Singapore and, over the first couple of years, adapted it to suit the school system here.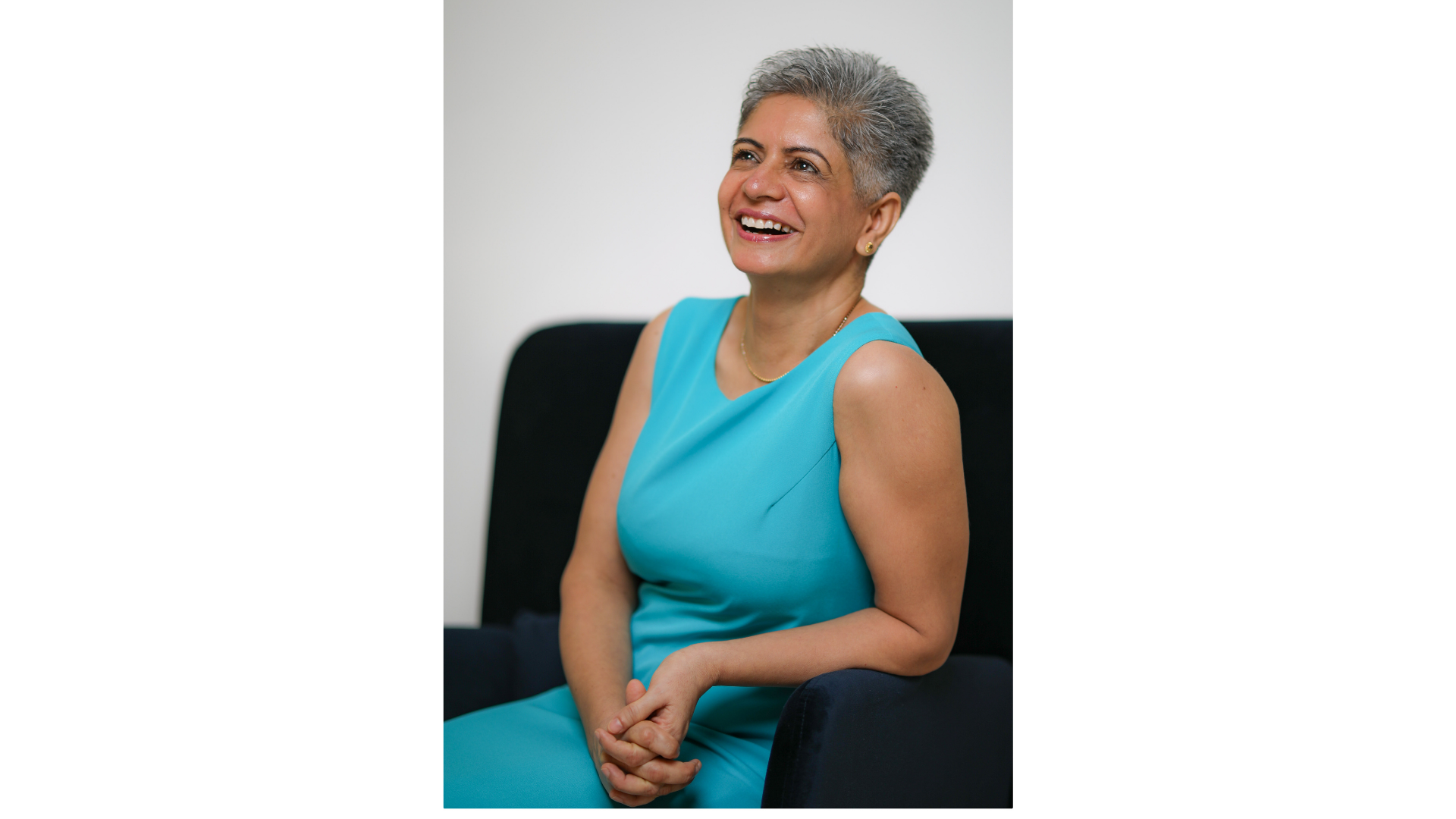 Madhu Verma
Sophie: I stumbled across an article about DFC about eight years ago. I had been working with youth programmes in community centres in Bahrain previously, so the DFC article caught my attention. The DFC mission and values really appealed to me, so I met with Madhu with an interest to volunteer as a facilitator. As a newcomer to Singapore, it was fascinating to discover what Singaporean children were passionate about and their hopes for their community and country.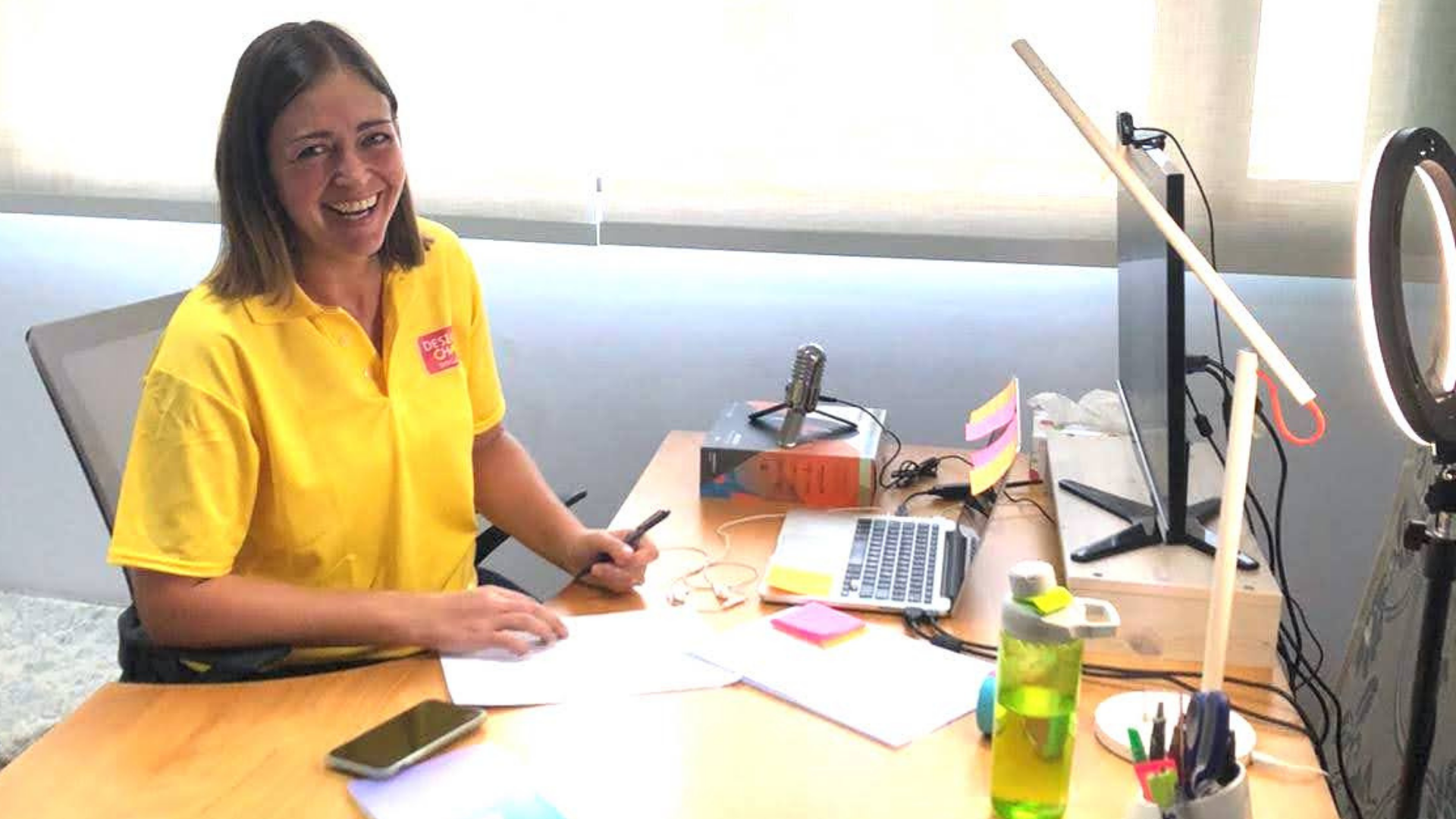 Sophie March
Anu: DFC's work resonated with my internal echo as a mother to empower children with an "I CAN" spirit. The simple four-step FIDS framework has been a catalyst for some amazing solutions that children have come up with during my nine years of classroom facilitation. And every time I see that "click" on a child's face, I get inspired all over again.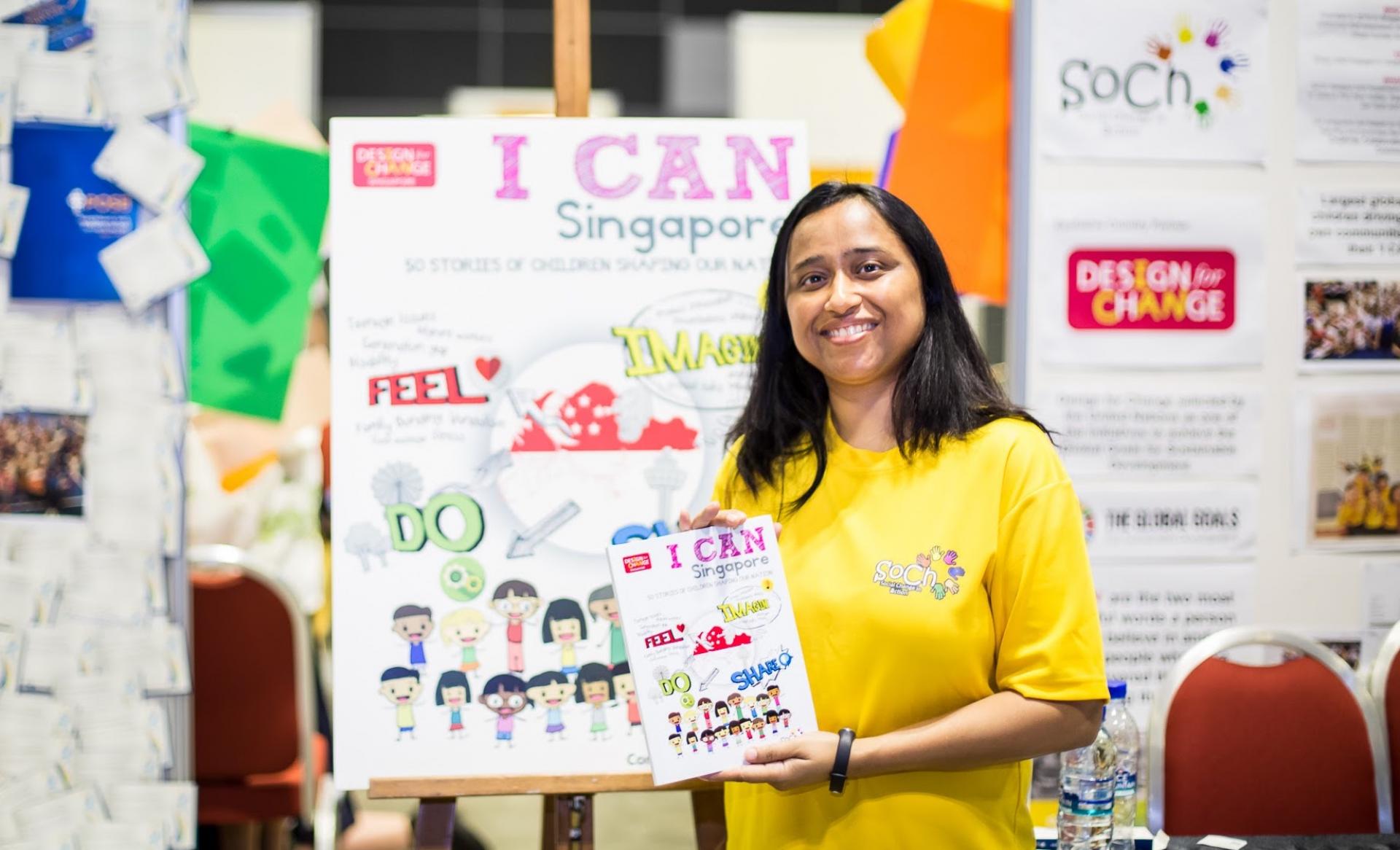 Anu Garg
Tell us more about A ONEderful World by Design.
Madhu: A ONEderful World by Design is a message to the children of the world to believe that while the world may struggle in many ways, we are a ONE world, connected with and affected by each other's situations. Recognising the good things in the world, we can, by design, make it even more wonderful.
We also want more children to be heard. With the support of the Our Singapore Fund, we launched #DFCConnect where 60 children from Singapore connected with 60 children from 10 other countries. Through this experience, they shared one another's perspectives and found common ground amid geographical, cultural and contextual differences. Through simple conversations, children went from being "scared" and confused, to becoming hopeful and optimistic.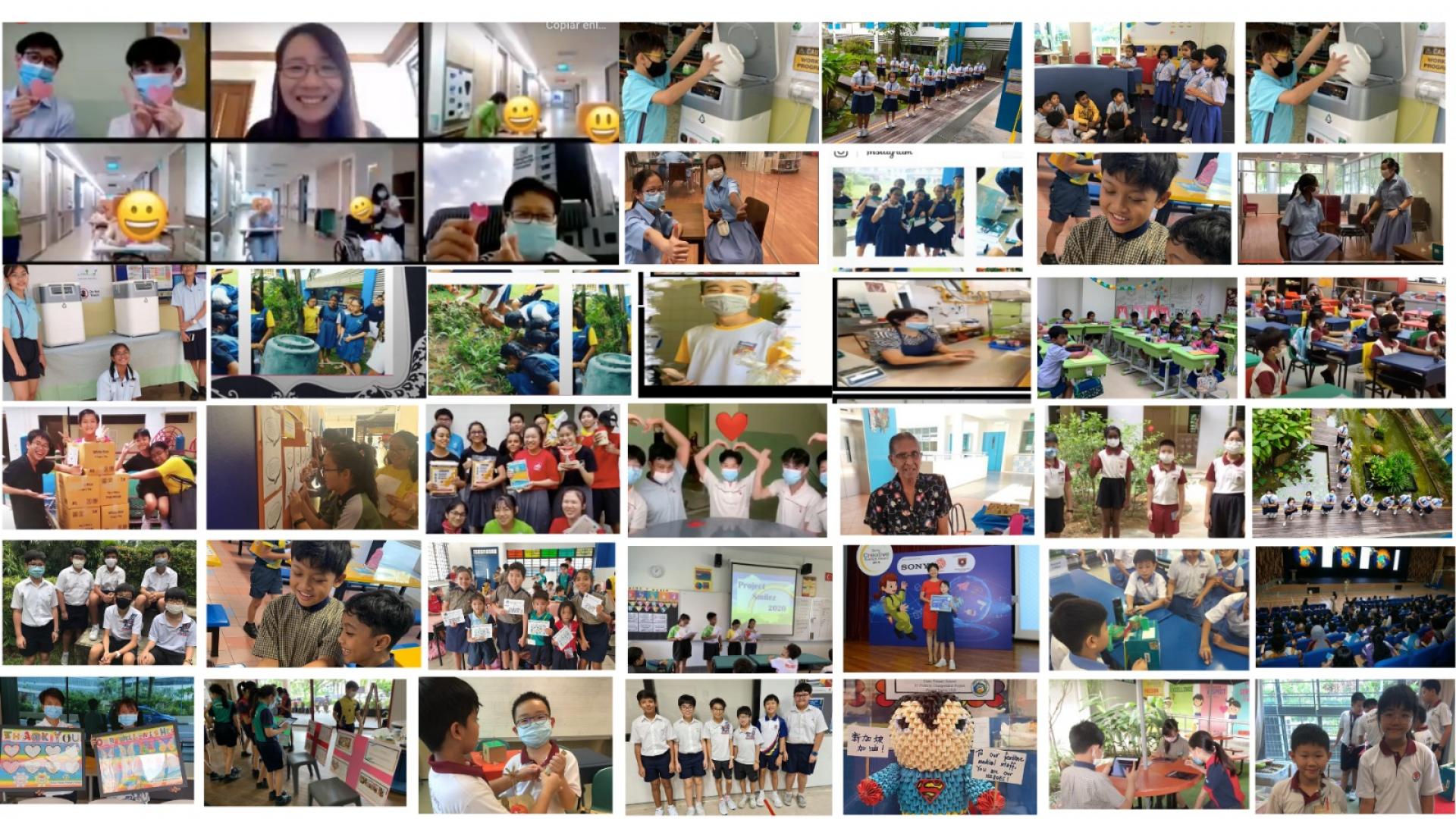 On 20 November 2020, to mark the United Nations's World Children's Day, we held our first global virtual event to showcase children who are making the world wonderful with their ideas and actions. The event covered over three time zones and featured over five hours of story-sharing and panel discussions. Up to 120 children from 25 countries shared their projects—promoting equality amongst races, cleaning rivers, providing solutions for inclusive learning, and many more—and engaged in panels with corporate executives to discuss their community work and their social impact. Worth noting are that most of these participating children were under 15 years old, some from very remote parts of the world.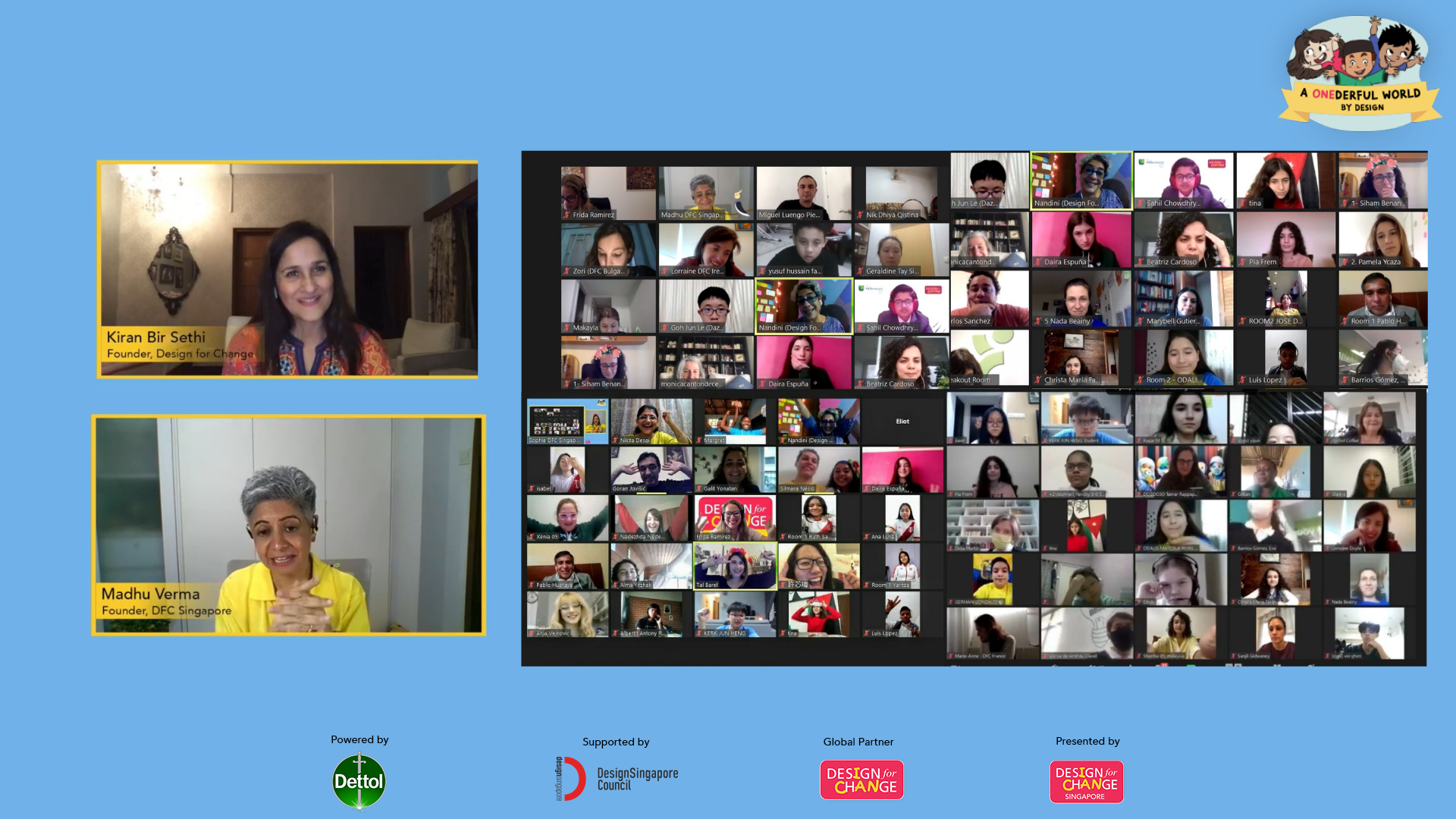 What were some highlights and memorable moments from working on this project?
Madhu: Shilat Sela from Israel wanted to make learning spelling interesting and easy, so she explored many games and formats, and found that the Rubik's Cube would do the job. She, with her friend, designed a game to make learning English spelling easy for kids. These girls were the "shy" backbenchers who were, for the first time, recognised for something exceptional. Their project brought them in front of the world and gave them a chance to prove themselves. Now, their whole school is planning to adopt the Design for Change programme.
In another example, students from YENGWE school in Zambia identified early marriage as a problem amongst their classmates, and that most of them were underprivileged and orphans. They gave up their lunch allowances to buy sanitary pads and other hygiene products for those friends and spent time with them to share the value of education, their future and other important issues.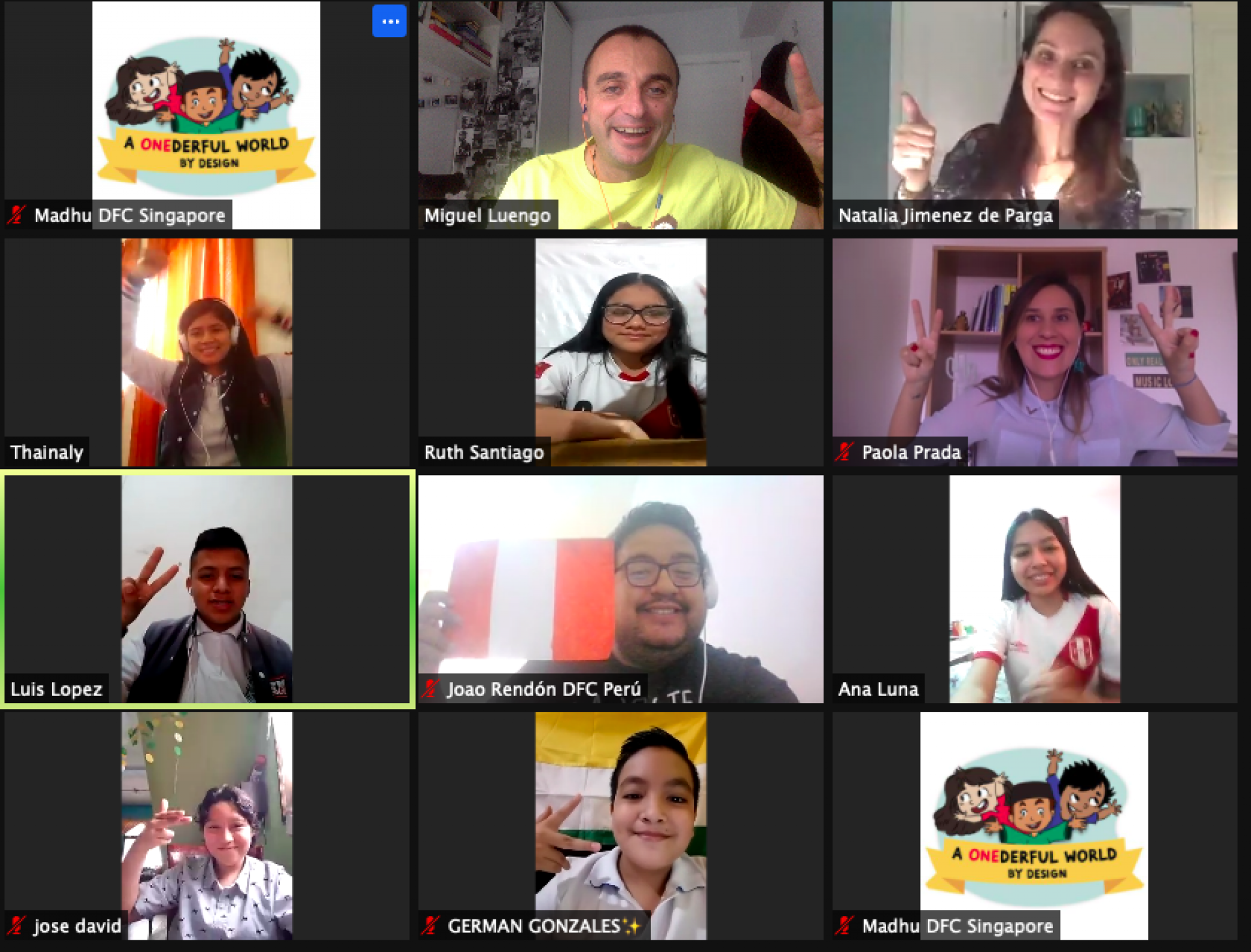 When one hears these stories, some issues are set in very different contexts. These children, in spite of their limited means, have been resourceful and driven to make the situation better for others. Yet when we speak to them, they are very humble and polite; we as adults have a lot to learn from them. This is what makes our work most meaningful.
What were some challenges that you encountered while working on this project?
Anu: Managing and coordinating various stakeholders was a logistical nightmare. We had to bring everyone together on a tech platform but also present the vibe of an on-the-ground event. We also had to create an interactive, intergenerational, global, and yet Singaporean festival that resonated with children from across the globe.
Sophie: Yes, finding ways to create the energy and excitement of an in-person event using an online platform definitely was challenging. However, as soon as we did our first recording session, we realised that the energy came naturally from the children's excitement at being able to share their stories with other children from different countries.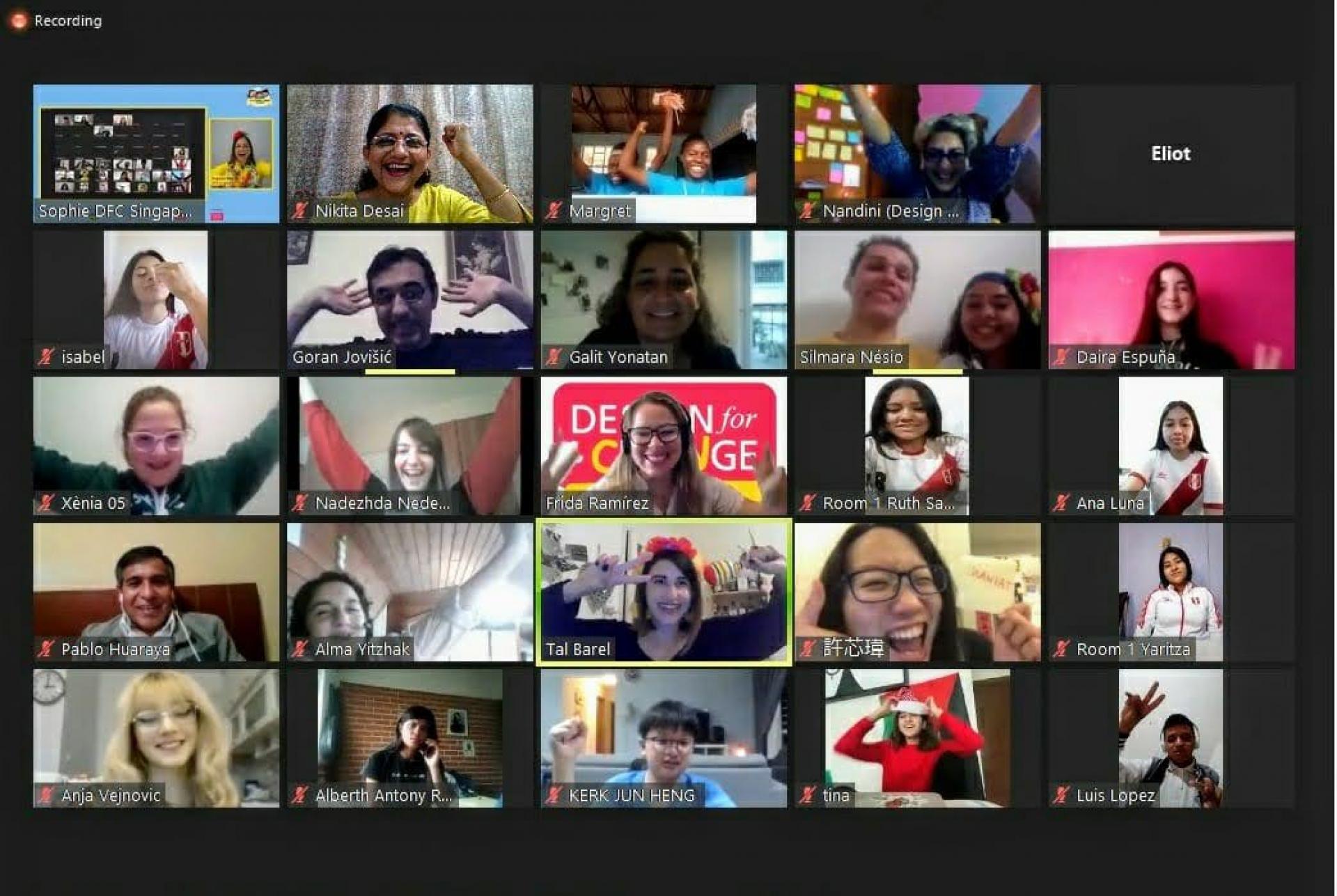 Why do you think this initiative is important, and what message do you hope to convey?
Madhu: This initiative allows children from the remotest of places to connect with peers from other countries, thus widening and enriching their perspectives. With this platform, adults can also better recognise the contributions of children and be inspired by them.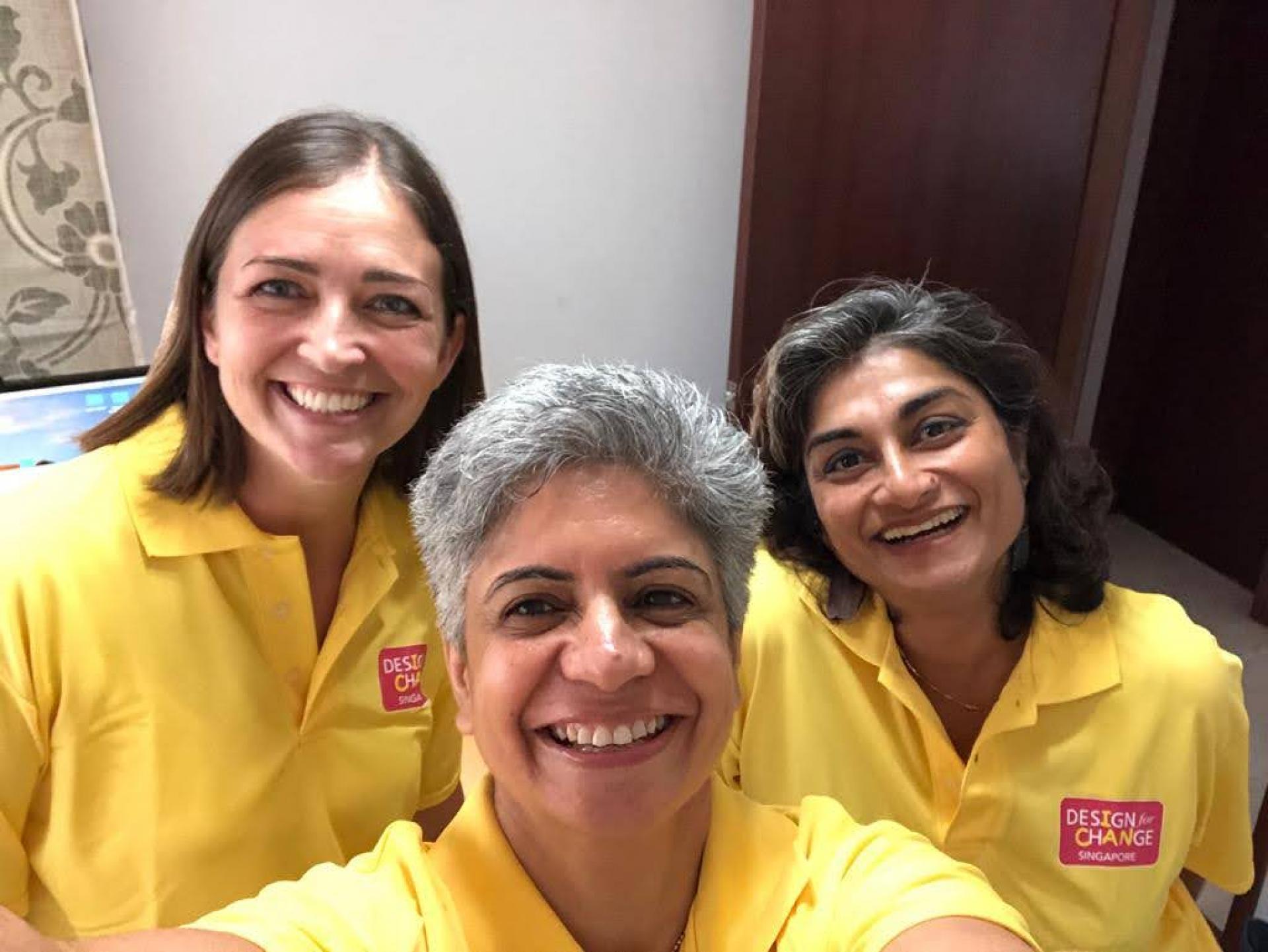 (Left to right): Sophie, Madhu and Anu
Our message is: Children believe that change is possible and they can drive it. Now is the time to prepare them for the future.
Images courtesy of Madhu Verma, Sophie March and Anu Garg.