By Sheryl Lee
The zero-waste movement is picking up pace both globally and locally, and for good reason. With the increasing rates of plastic and biodegradables in our landfills and oceans, we need the zero-waste lifestyle to continue living sustainably. Although it may seem unattainable and complicated, zero-waste living simply means that as an individual you avoid sending anything to the landfill. Here are six simple swaps to get you started on your zero-waste journey!
---
DITCH: Cling wrap | SWITCH: Beeswax wrap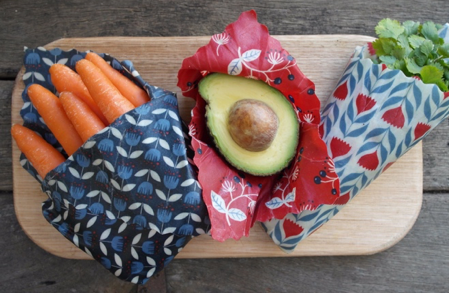 One common kitchen item you will find in nearly every Singaporean household is cling wrap, which is used to maintain the freshness of leftovers, cut fruit and half-eaten snacks. But although they help our food last longer, their use generates a tremendous amount of plastic waste. The good news is, there is now an alternative that lets you retain the convenience of cling wrap but without the plastic—beeswax wraps. Make your own, or order them from Redmart or Lazada. Beeswax wraps are exactly what they sound like—wraps made out of beeswax, with other ingredients like resin, oil and cotton. They are reusable so you get more bang for your buck, and when you're done with them, they are also completely compostable. With no need to compromise on convenience and ease of use, the switch from cling wrap to beeswax wraps is almost seamless. Bonus: They double up as snack bags too. Wrap one over your sandwich and you're good to go!
DITCH: Plastic straws | SWITCH: Metal/bamboo/glass straws

Many are already aware of the damaging effects of plastic waste, and disposable straws are a major contributor. The staggering numbers of straws in our trash often end up in oceans, polluting them and endangering marine life. I personally made the switch from plastic straws to a metal one after watching a video about a poor turtle with a plastic straw stuck up its nose. As people tried to yank it out to save its life, the turtle was bleeding and in great pain. I've not used a plastic straw since. Thankfully, the "No Plastic Straws" movement is also gaining traction in Singapore. In March 2018, the Singapore Management University's very own SMU GROW led the ban of plastic straws in the campus' foodcourt (KouFu). Spearheading change at an organisational level, this initiative is a daily reminder to staff, students and patrons to do their part for the environment. Currently, KouFu uses disposable but biodegradable paper straws. However, if you prefer to use your own reusable straw, you can invest in a classic steel straw, a sleek modern glass straw or even a bamboo straw!
DITCH: Single-use coffee capsules | SWITCH: Reusable capsules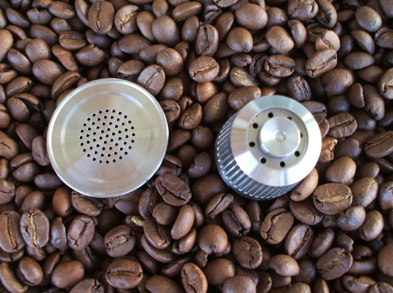 For many, coffee is a non-negotiable, well-adored morning ritual. Yet thankful as they are for convenient options such as coffee capsule machines, many fail to pay attention to how much waste is produced every time we have coffee. The coffee capsules can only be used once before they are thrown away in our trash. To combat the fast-growing pile of single-use capsules, switch to reusable coffee capsules instead. Compatible with all models of coffee machines, they also allow you to control the strength of your brew (since you choose how much coffee powder goes into each capsule), and customise how much milk or sugar to add.
DITCH: Plastic produce bags | SWITCH: Cotton produce bags

Grocery shopping tends to be a plastics-filled affair, and many supermarket shoppers typically take more plastic bags than they need. I've been guilty myself of taking more plastic bags from the plastic bag roll "just in case I need more later". Even though the fruit and vegetables come unpackaged at the store, we still have the habit of placing them in more plastic. Eliminate all this plastic waste by switching to cotton produce bags. Not only are they stylish and durable, in some countries, they can save you from paying for extra plastic bags. And while you're at it, visit Unpackt, Singapore's first-ever package-free grocery store. At the aptly named shop, customers bring their own containers to stock up on everything from pasta to laundry detergent, which dispense from from bulk bins.
DITCH: Disposable razors | SWITCH: Safety razors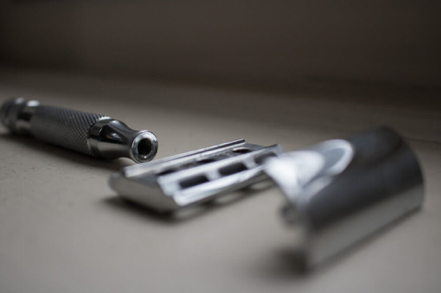 Disposable razors leave many non-biodegradable plastic parts behind. Even though companies provide refills to help reduce our waste, we could still do more to help the earth. A greener alternative is the safety razor, which is made completely of metal, with a protective implement between the blade and the skin. Safety razors also help achieve a closer shave and prevent ingrown hairs that can result from the use of a typical cartridge-type disposable razor. Added bonus: a safety razor looks very chic and classy on your bathroom counter.
DITCH: Throwing away electronics | SWITCH: Donating or recycling them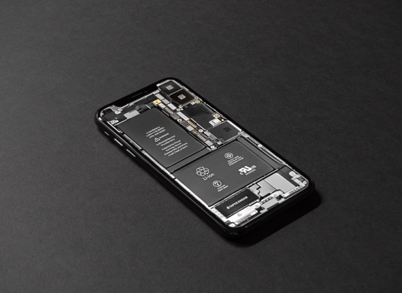 Although technology and electronics help us reduce our paper usage, tech waste (disposed hardware and electronics) is the fastest growing sector of waste! With gadgets having increasingly shorter lifespans due to constant innovation, it is especially important that we be more mindful of our tech waste. Additionally, products like laptops, mobile phones and batteries have the potential to emit toxic substances into the environment if not disposed of properly. Instead of discarding your electronics, donate them to your nearby charity or recycle them. Many are not aware that Singapore has many spots for e-waste collection and recycling. Also, switch up your single-use batteries for rechargeable ones, which can not only be used multiple times but are also recyclable.
---
Making these changes can seem intimidating and challenging at first, but one's eco-conscious journey is less about a single sprint and more about consistent action. As a first step, I hope you try out some, if not all, of these simple everyday swaps and embark on a fulfilling journey towards a zero-waste lifestyle.
---
| | |
| --- | --- |
| | Sheryl Lee is a Year 4 undergraduate from Singapore Management University, pursuing degrees in Business Management and Social Science. A strong believer in how businesses and organisations can create virtuous cycles of social impact, she is eager to learn more about social change and sustainable value. Sheryl hopes that her interests in content creation and consulting will help bring about positive social impact for her community and beyond. |