By Russell Tay
For many people, Singaporeans included, the definition of success involves a high-paying job in a large organisation, preferably an MNC. Believed to have "generated markets" and "brought technology and organisation" to the country, the global repute and scale of international firms also seem to come with the promise of work–life balance, job security and a pleasant work atmosphere. And it seems most job-seekers are predisposed to working for bigger firms, according to this 2017 study which found that 70 per cent of Singaporeans aged between 35 and 54 years prefer working for MNCs to start-ups, and 81 per cent of millennials (18–34 year olds) are attracted to their reputation and culture.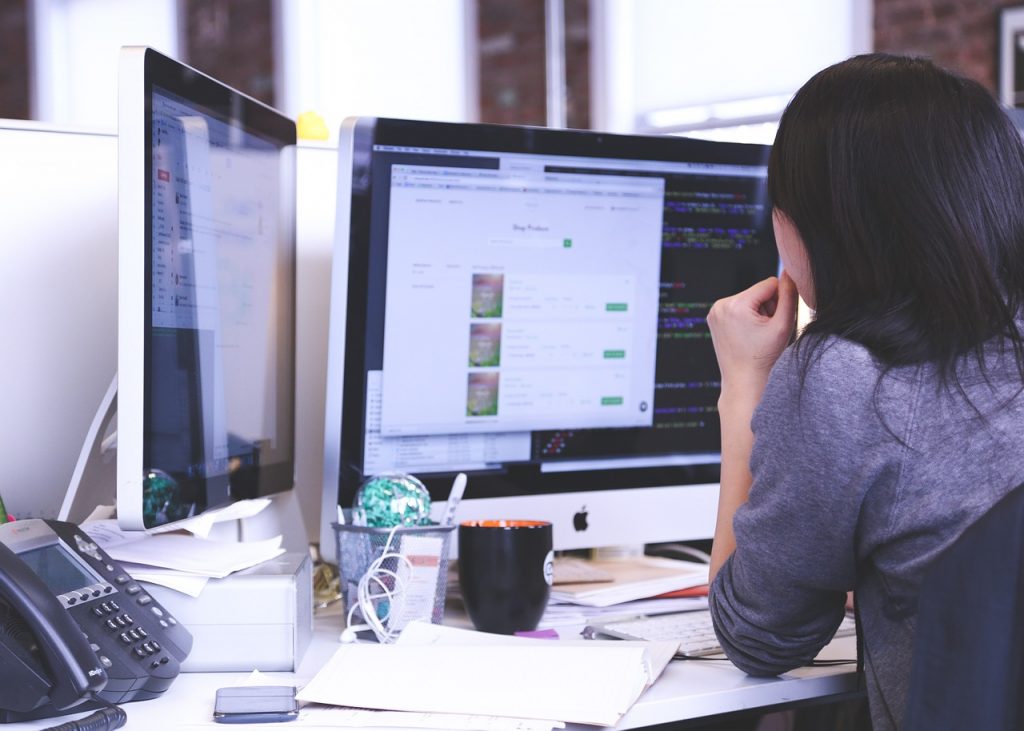 In comparison, start-ups generally get a bad rap for being volatile, unstable environments, and we hear the term "uncertainty" come up fairly often in any related conversation. When the average Singaporean thinks of successful enterprises like Trek 2000 International, Carousell and Razer, these examples are treated as anomalies rather than proof that Singapore is the right space for impactful entrepreneurship. In fact, many aspiring entrepreneurs instead flock overseas to nurture their ambitions, as evidenced by a sizeable community of Singaporeans within Silicon Valley. But by placing a high value on MNCs and doubting Singapore's capacity for start-up success, have we also underestimated the value of locally bred start-ups?
MNCs=Poised for Success?
In Singapore's present job market, the influx of foreign talent and automation of jobs have not just challenged the notion that employment at an established firm usually translates to job security (a 2017 study revealed that PMETs made up 70 per cent of retrenchments). Additionally, the promise of "work–life balance" at larger firms no longer rings true, with Singaporeans clocking the longest hours in the world, and many as 7 out of 10 feeling obliged to do so with no extra pay. In a mature economy now saturated with experienced executives, foreign talent and fresh graduates, that glamorous gig at established corporations may even come at the cost of job satisfaction or personal happiness. There's moreover a growing trend of people making mid-career switches: a study found that three out of every four lawyers in Singapore leave within their first decade of practice, and that teachers and real estate agents are no longer in it for the long haul.

So if job satisfaction and security are no longer guaranteed at the big firms, perhaps now is the time to consider start-ups (be it founding one or working at one) as a viable—even attractive—career option.
Start-ups=Doomed to Fail?
Start-ups' low success rate often translates to a widely held perception that they are "doomed to fail" before they ever begin to make any perceptible impact. It's therefore unsurprising that in a country famous for "kiasuism", many Singaporeans avoid entering the start-up space due to the very human fear of failure. However, it is this very willingness to risk failure—and even embrace it as part of their journey—that gives start-ups their impact-driven, disruptive qualities so needed when it comes to innovation.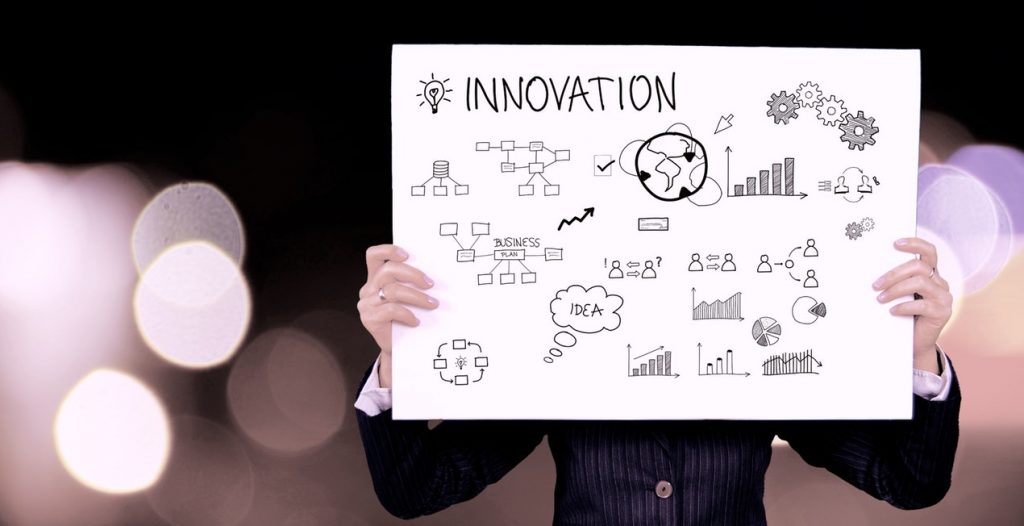 "There is a predominant mindset amongst the Singaporean youths to pursue stability instead of entrepreneurship. Many feel that they would better off gaining experience and financial know-how and status by working for an established firm rather than founding a start-up." —James Giancotti, CEO of Oddup, the start-up rating system
At the macro level, more interest in start-ups will alleviate the job competition in traditional sectors. Not only will the start-up industry thrive with more talent and manpower, having more locally owned firms and self-employed Singaporeans can reduce the country's dependency on MNCs to provide employment. Recently, I chanced upon a report I about how over 500 firms were put on a government watchlist for a biased hiring process favouring foreigners. In my view, the solution does not lie in merely limiting the foreign workforce in Singapore, but in recognising that start-ups play a complementary role, alongside MNCs, in spurring innovation-led economic growth.
The Social Value of Start-ups
Singapore currently outranks Silicon Valley as the third highest among the top 20 ecosystems for start-ups. As one of the most digitally savvy countries in the world, it also makes for a conducive testbed for innovation. Throw in government support and accelerator/incubator programmes, and it's easy to see why many foreign investors, venture capitalists and budding start-up founders want to base their operations here. What's more, the nation is witnessing rising numbers of social entrepreneurs, indicative of a growing breed of socially conscious business owners with a common desire to create products and services that bring about positive change.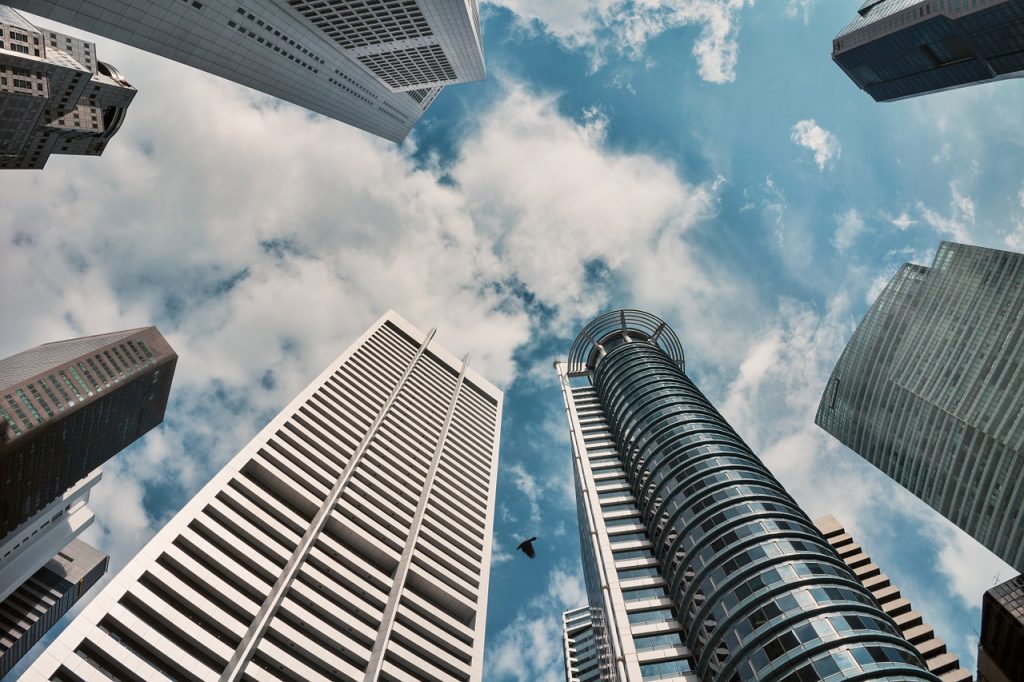 In a similar vein, socially minded businesses are well placed to come up with innovative solutions to address social concerns where state policies and the social sector come up short. Singapore-specific issues relating to manpower, transport, healthcare, an ageing population, housing and land use are all areas in need of social innovation, giving start-ups the opportunity to create or catalyse positive social impact. For instance, social enterprise Homage harnesses technology to provide efficient and quality elderly care, while Urbink, staffed by needy, elderly, disabled and retired persons, offers economical and convenient last-mile delivery service to consumers.
"Your work is going to fill a large part of your life, and the only way to be truly satisfied is to do what you believe is great work. And the only way to do great work is to love what you do." —Steve Jobs, Co-founder of Apple
So You Want to Be an Entrepreneur?
I should point out that it is not my intention to paint a starry-eyed picture of the start-up scene, nor to suggest they are the answer to all our personal and social issues. Certainly, we've seen our fair share of start-up failures to know it's a long process until a sustainable business model is achieved, if ever. What I hope, through this commentary, is to begin a discussion about start-ups and the need for more confidence in their potential to create impactful products and services. While it's true that not everyone has what it takes to be a business owner, those with entrepreneurial aspirations should be encouraged and supported in their efforts.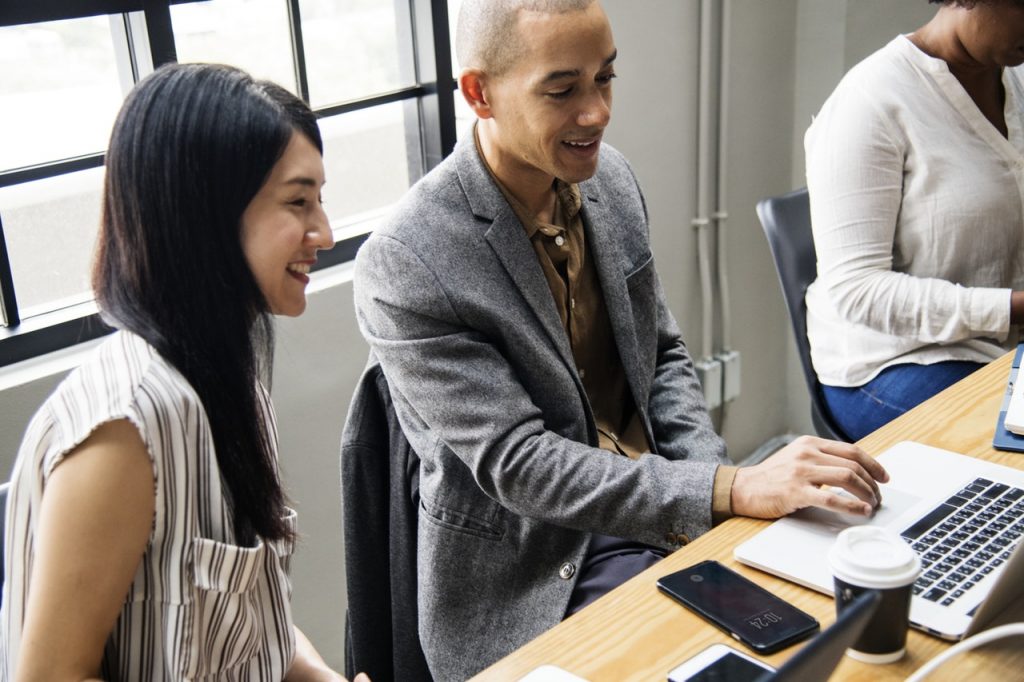 For aspiring entrepreneurs, it all comes down to sufficient knowledge and careful planning. The start-up founder has to determine an end goal and how long he will give himself (and his team) to create a successful product or service. Moreover, not all start-ups scale up at the same pace: some prefer to keep their operations small and manageable, while others aiming to reach as many customers as possible may want to expand within a shorter time frame. While it may be enticing to "dream big", bigger dreams often involve laying down larger initial investments, though not before determining there is sufficient market demand and ample runway for a product to take off. Start-up owners must also be prudent about their resources: scaling up too quickly without putting in place adequate manpower and infrastructure can be a strain on existing staff and lead to burnout. Good resource allocation is about diversifying income streams, reliable partnerships and using the most cost-effective materials.
"Ensure you have the right values of perseverance and determination for your enterprise to survive. The early years won't be easy, but building foundational research is important. Be ready to give at least five years of mileage, set a timeline and be ready to admit if something is not working."—Sasibai Kimis, founder of Earth Heir
The good news is: you don't have to go at it alone. In Singapore, there is wide support from both the government and private sectors. By all means, take advantage of any networking opportunities, advice, training and funding you can obtain to aid you in your journey.
Network, work, work, work, work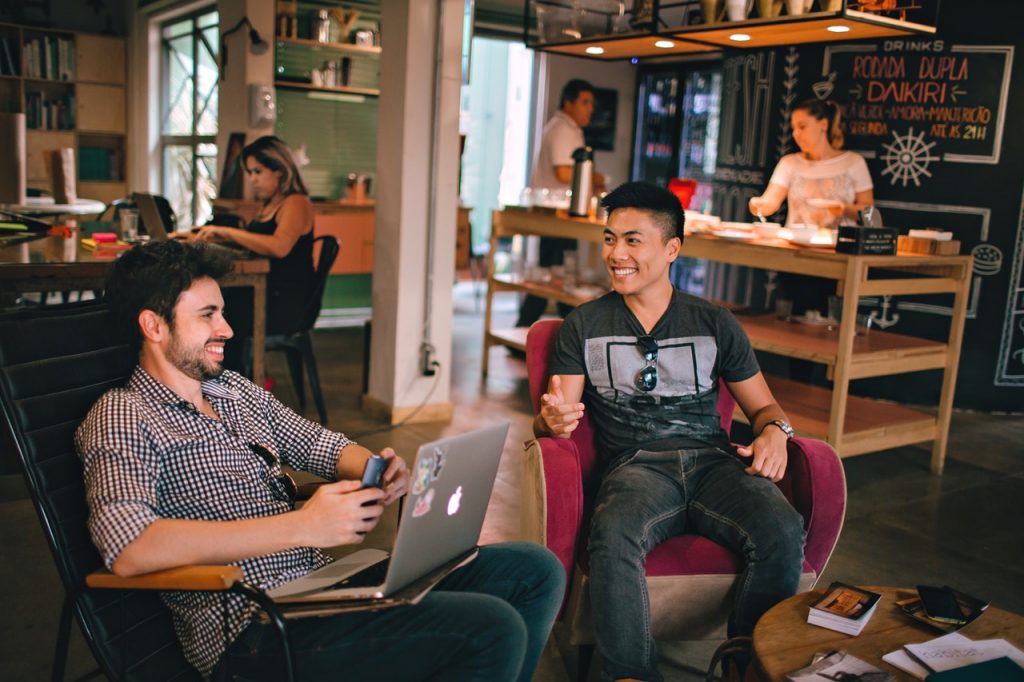 Networking events and platforms to check out
Startup-O is a Singapore-based platform connecting start-ups to a wider community, and where one can receive expert advice and capital from all around the world.
E27 is an online resource offering ease of access to the latest news, events and community happenings on anything and everything to do with Asia's tech ecosystem.
Techinasia provides media coverage, holds conferences and is additionally a platform connecting start-ups to talent from the Asian region.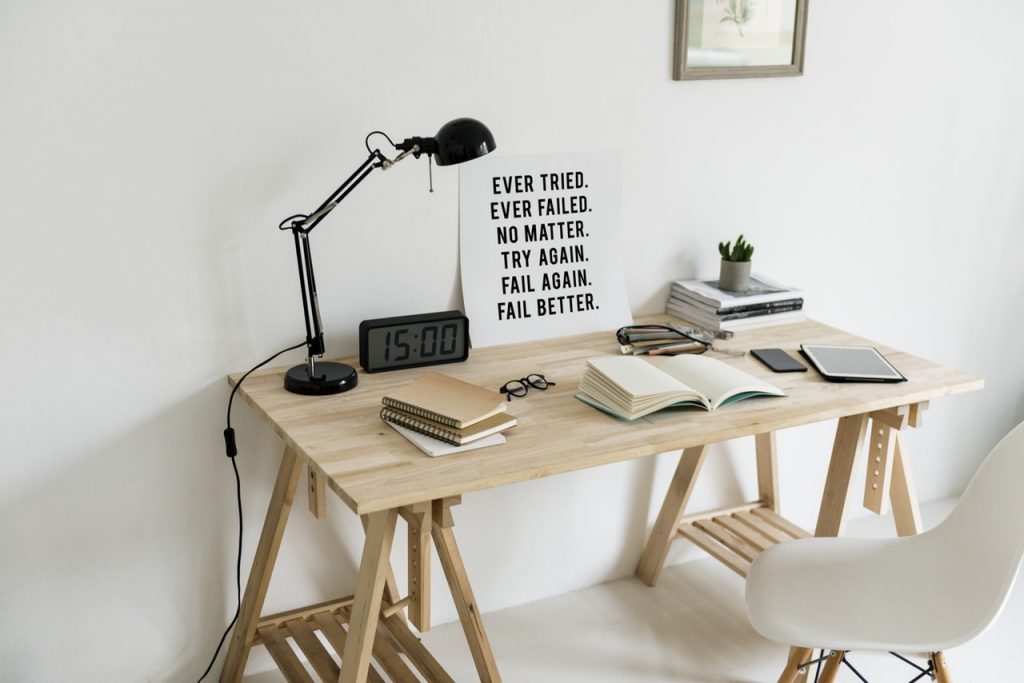 Government- and private-led accelerators and incubators to check out
---
Just as as Singapore has transitioned from a developing state to a first-world nation, career goals for this generation of millennials or PMETs transitioning out of traditional employment have broadened—they now encompass creative potential, personal fulfillment and social impact. "Purpose-driven" employment, still at its infancy in Singapore, is most present in the start-up industry, which embraces failures as much as it does success. Anyone seeking a role that places a greater emphasis on creation, ownership and wider social value will likely find these traits in a start-up. I'll end this commentary with a question: if you ever dreamed of founding a start-up, would the possibility of failure make you give up without trying, or would you pursue your dream even it meant failing over and over again? Personally, I'd choose the latter.
---
| | |
| --- | --- |
| | Russell Tay was a 2018 Summer Associate (Editorial) at the Lien Centre for Social Innovation. He is second-year undergraduate student from the Singapore Management University's School of Social Science, where he majors in Politics, Law and Economics, with a double major in Public Policy and Public Management. Passionate about policy studies and the social sector, Russell hopes to gain experience on the ground and at higher levels to fully understand and effectively serve the needs of the wider community and create positive social impact. He can be reached at hello@socialspacemag.org |