Meet Dr Chen Shiling, 39, a physician and passionate ally for adults with intellectual disabilities (ID) and dementia. She works with the Tsao Foundation and Khoo Teck Puat Hospital to improve care for both populations, and is the founder of Happee Hearts Movement, which advocates for and supports the health needs of adults with ID. She tells NG WENG LIN more about her work and the universal need to be seen, valued and loved.
---
What inspired you to get into this field of work?
When I was 17, two life-changing events occurred. That was the year my paternal grandma (whom I was extremely close to) was diagnosed with dementia, and also when I became a volunteer at the Movement for the Intellectually Disabled in Singapore (MINDS). Both of these experiences—as granddaughter and caregiver of my grandma who had dementia, and as a volunteer working with PWIDs and their families—were powerful ones. They marked the beginning of my journey working with people with dementia and PWIDs, and eventually into this professional space.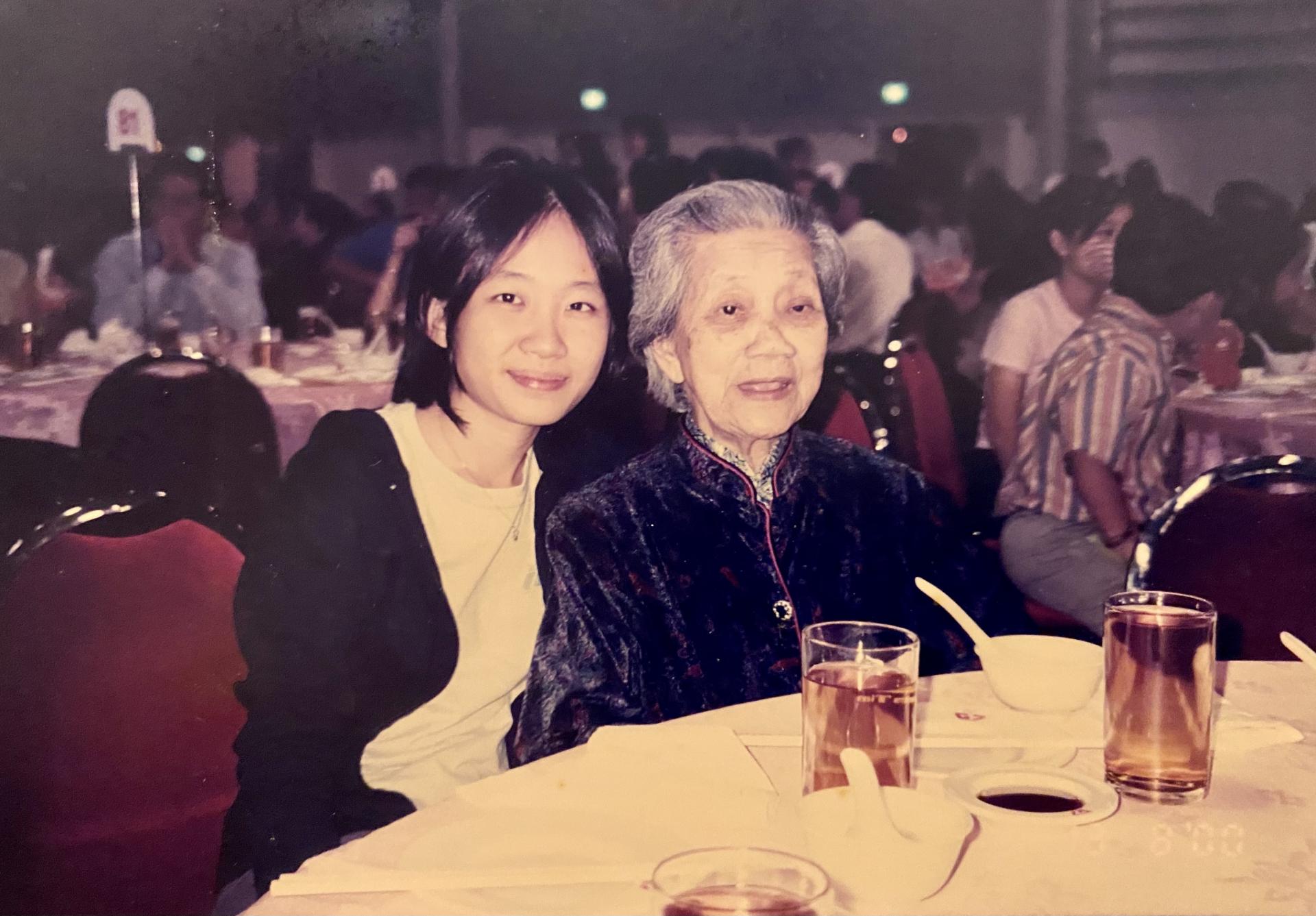 Dr Chen (left) when she was still a medical student, with her grandmother.
What particular events had an impact on you while you were a medical student and volunteer?
The deaths of both my grandmother and a PWID I knew well really drove home the fact that illness, suffering and death are very real.
Around then, I also met 'Ah Gong', an elderly gentleman who'd had leprosy when he was younger. Despite his circumstances, he harboured no bitterness about his situation or towards people who had hurt him. Ah Gong lived with grace and gratitude, and was an inspiration to all who befriended him. Spending time with him profoundly shaped my outlook towards life.
As a volunteer, while organising health screenings for PWIDs, I also observed first-hand the barriers facing this community in terms of healthcare access. Recognising my desire to advocate for them, I then decided to move from being a volunteer to entering this space professionally.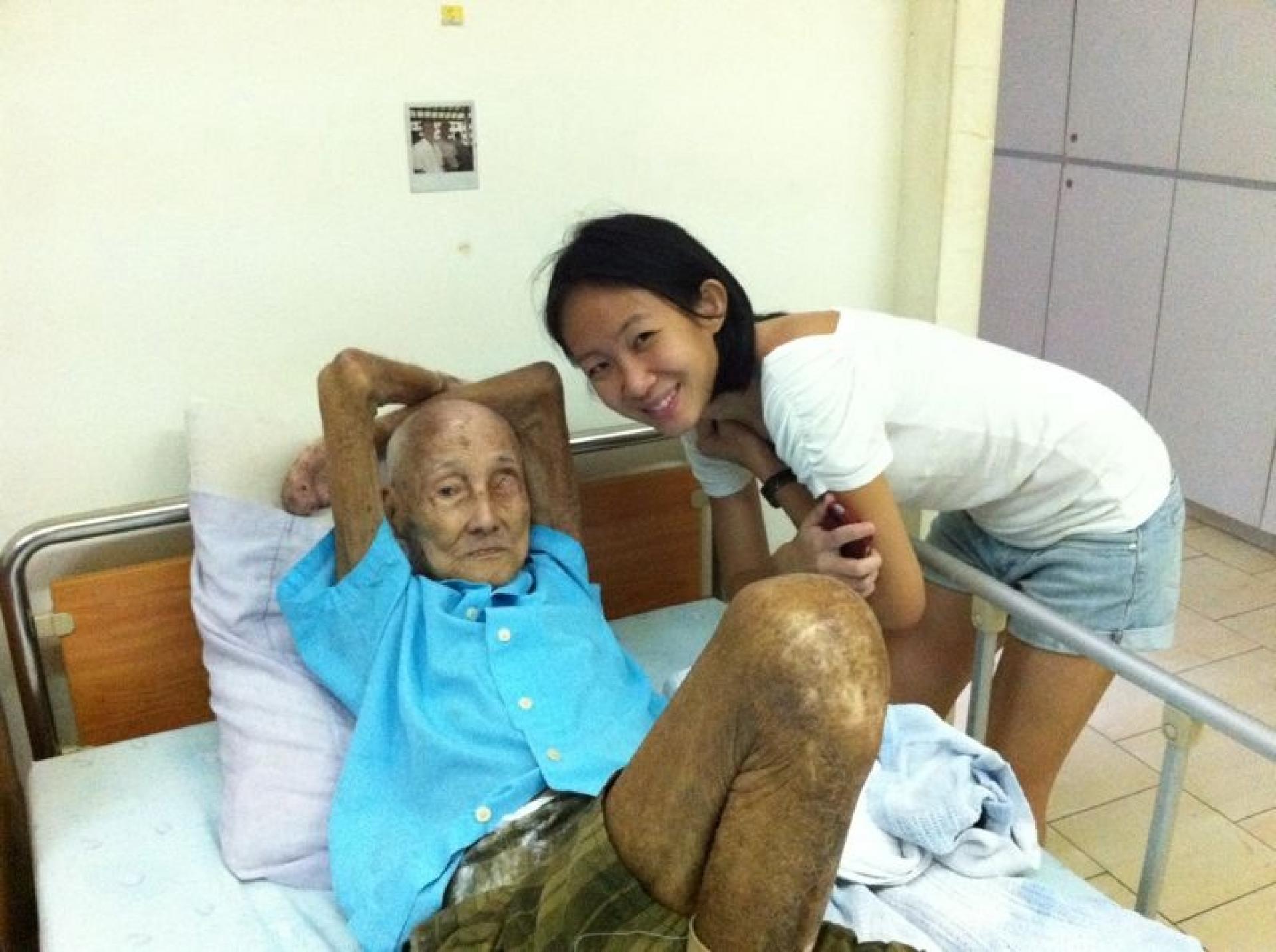 Dr Chen with 'Ah Gong' (mentioned above), during her days as a junior doctor.
You thus co-founded the Happee Hearts Movement to advocate for quality healthcare for PWIDs. What is your key message to the general public?
I started this movement precisely due to a lack of awareness about this issue, and to bridge the distinct gap between the existing services and needs on the ground. In truth, these gaps exist not only for PWIDs, but also for a number of other vulnerable and marginalised groups. Although we live with and amongst them, so many of us do not truly see them.
Being an ally is not only about recognising the significance of this cause, but also about acting upon it. Going down the path of taking action will always teach you important lessons about what it means to be human.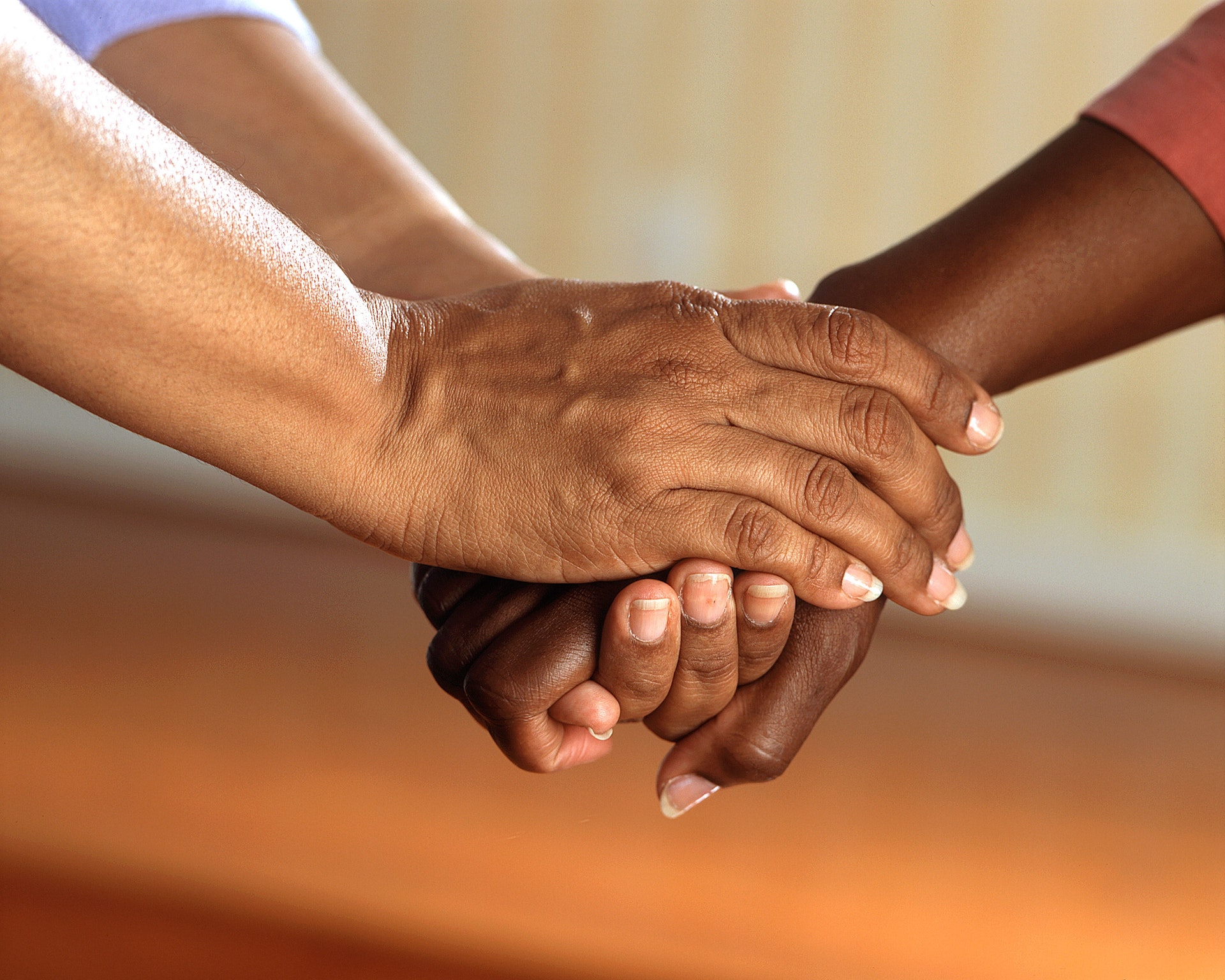 Image via Pexels.
You also champion the dementia community. Do you have any interesting stories to share about individuals that made an impact on you?
Yes. One of my patients with dementia is an 85-year-old lady whose primary caregiver is her 88-year-old husband. As I treated her over the years, I not only witnessed her decline, but also its impact on her husband. He went from being a frustrated and grieving husband to a motivated, determined and loving caregiver. I was so amazed by this change that I asked him one day how he did it.
He told me that he first met his wife when they were teenagers: he was a poor boy, and she a rich girl. When her father tried to stop them from dating, he told him that he (the father) had merely cared for her for 18 years, whereas he would look after her for the rest of her life. He repeated this promise when they exchanged wedding vows soon after. After his wife was diagnosed with dementia, the husband admitted that the caregiver role could be frustrating. However, he sensed a shift in himself when one day he remembered his promise to take care of her all those years ago. His answer touched me deeply.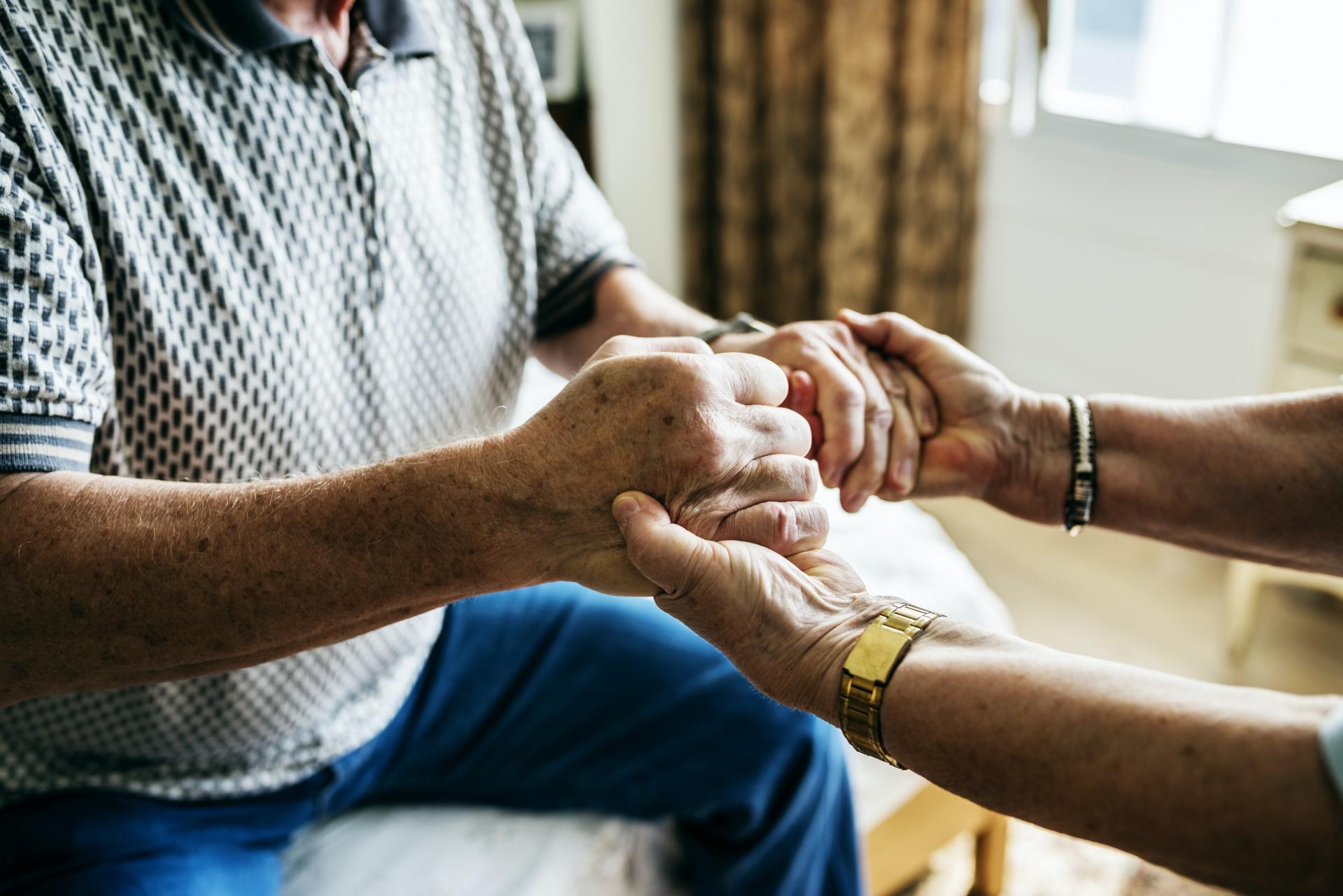 Image via rawpixel.
What's one fact that not many people know about PWIDs?
They have a "hidden light"—not the kind you would liken to a sunny day but a gentle, undemanding and enduring glow. Once you encounter them, you will see and feel the light, which warms your entire being. I am a mere receiver of that light and I can only hope that in my work, I can reflect that light back to them, so they can feel love, acceptance and self-worth.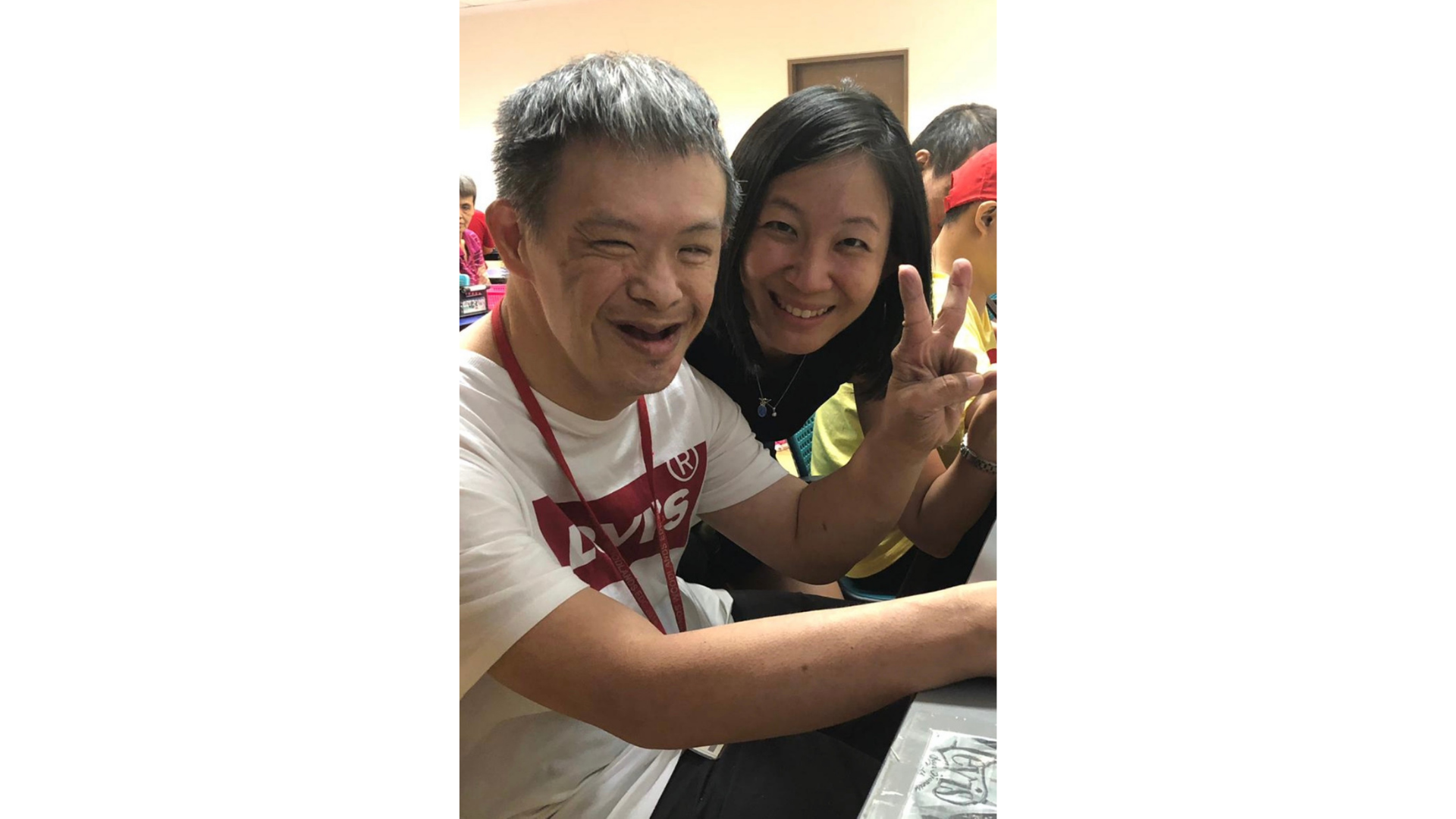 Jeffrey (left), is an adult with Down Syndrome who has greatly inspired Dr Chen and her work.
In your opinion, how can we help those with dementia and ID find meaning in their lives?
The same way we help anyone find meaning in life—by seeking to understand them, and recognising their gifts and talents. We humans are similar in our psycho-emotional needs: we all want to have an identity, to be valued, to be useful and have a purpose, and to be loved.
In fact, our higher cognitive abilities can sometimes cloud these needs, leading us to brush them aside and focus on material wants. But when one is cognitively impaired (be it due to dementia or ID), these psycho-emotional needs often surface more easily and consistently, diminishing the glitter and clutter of material wants.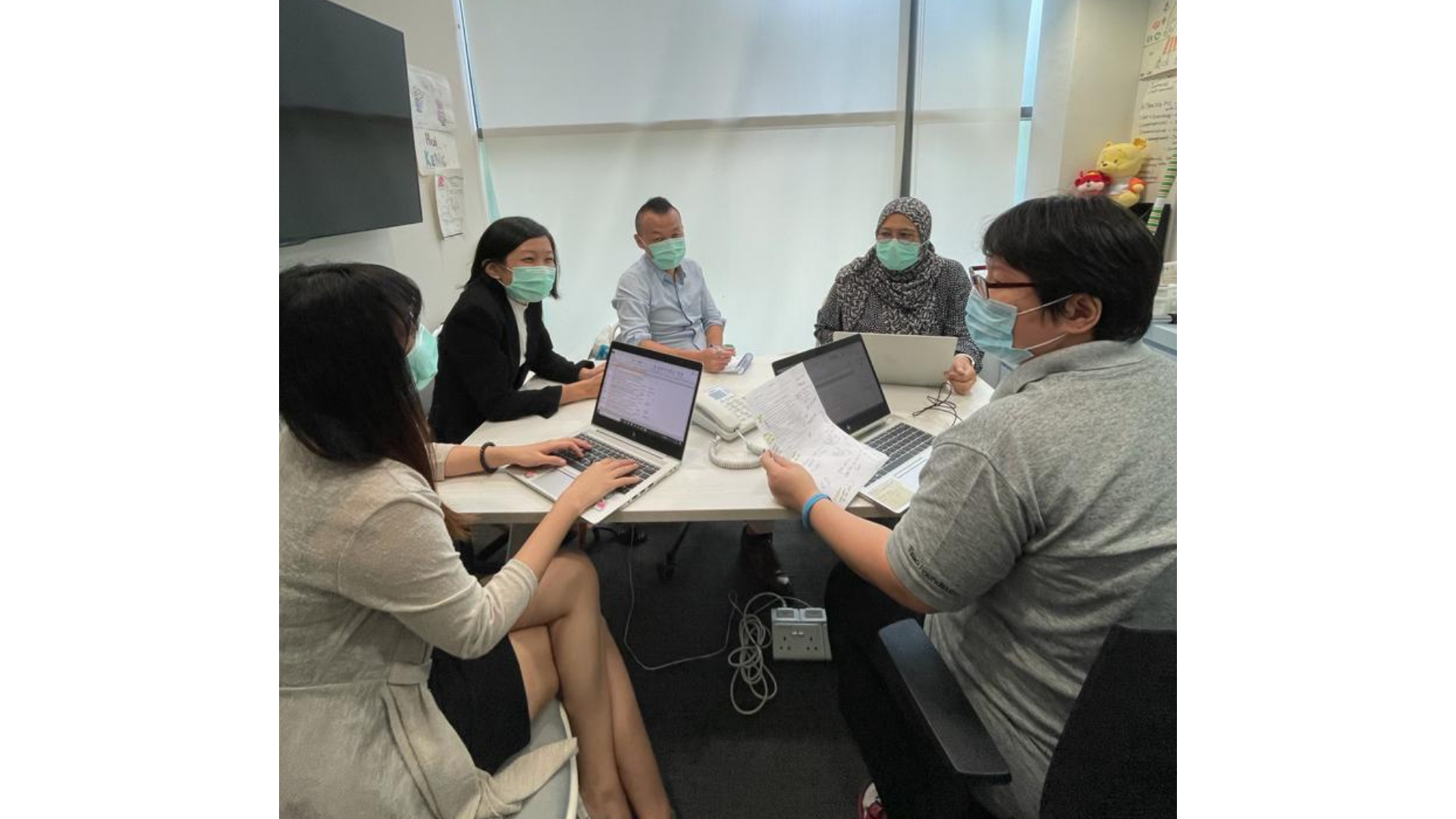 Dr Chen (second from the left), in a meeting with the Intellectual Disability Service (IDS) team at the Tsao Foundation.
By understanding who they are and what they value, we can then work to support them by tapping on their gifts and talents to fulfil their desires and hopes. Certainly, because of the cognitive impairment in persons with dementia and in PWIDs, there will be some barriers to overcome. But in the process of removing the obstacles, I believe we will discover that PWIDs and people with dementia are fundamentally like you and me.
What positive changes have you witnessed in this space over the years?
There has been encouraging progress over the years. In terms of dementia, especially, the changes and growth have been tremendous. When my grandma was diagnosed with the condition 20 years ago, there was still little understanding and scarce support for persons with dementia and their families. But hanks to the years of hard work by many dementia advocates, there is today much more awareness, knowledge and community support resources, just to name a few. .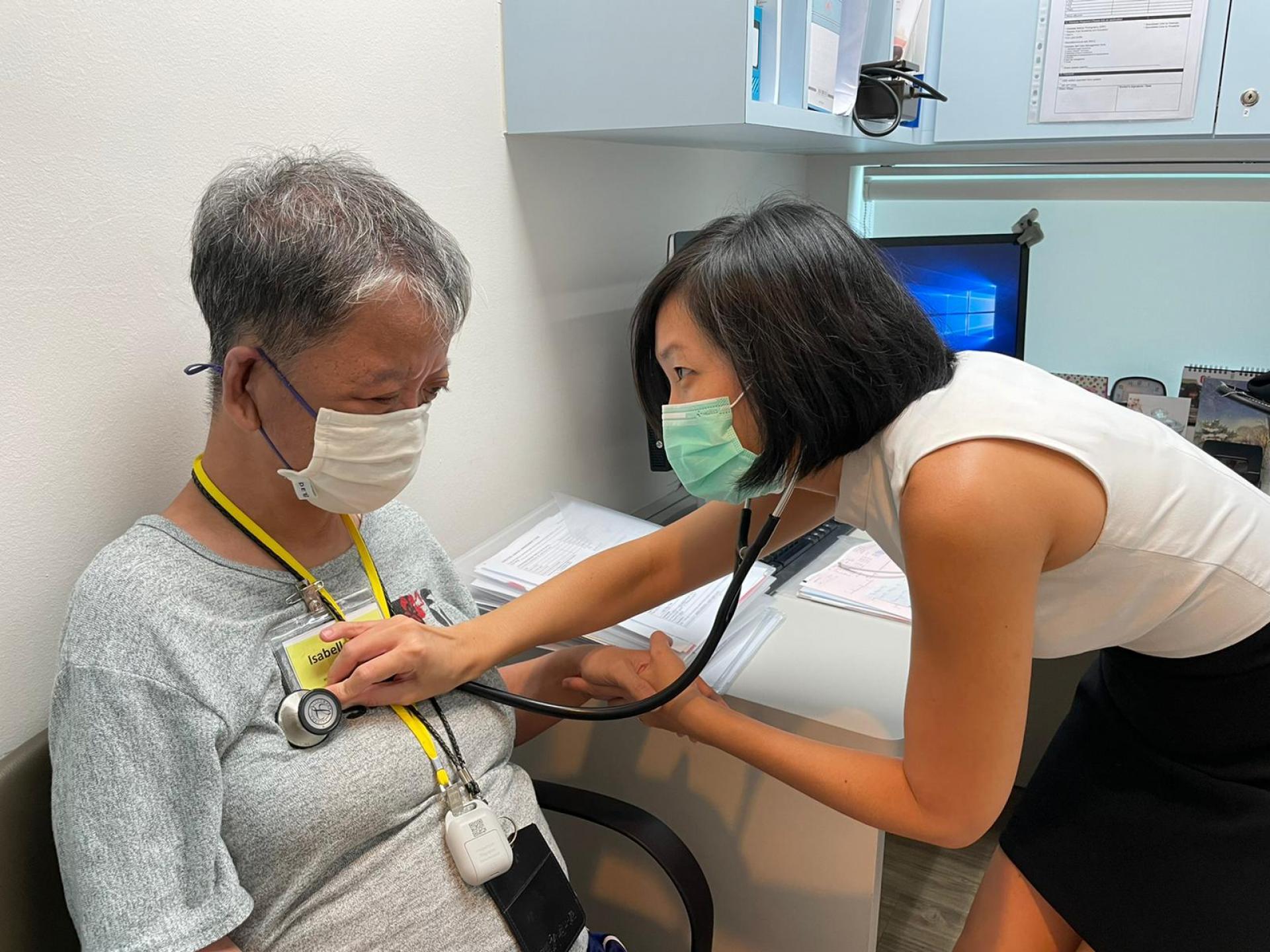 Dr Chen (right) with a patient at a ComSA (Community for Successful Ageing) clinic.
Over the years, I've also seen a growing awareness and more improvements in services for PWIDs, though these have been catered more towards PWIDs of school-going age. More recently, with people paying closer attention to the needs of adults with ID, the term "Post 18 Cliff'' has been heard more often. It refers to the uncertainty and sometimes gaping service hole that PWIDs face when they graduate from school at the age of 18. The issue gets even more complex as they age into older adults, and when their caregivers get older or pass on. At present, this adult and ageing sphere is where the PWIDs are still very much underserved, and the service gaps are particularly distinct and significant. This is also the main focus area of my advocacy work.
Where do you see yourself in the next five to ten years and what advice do you have for aspiring changemakers?
I hope that in five to ten years' time, we would have successfully established a model of care in Singapore for PWIDs and their families that caters to their needs and addresses their barriers to accessing healthcare. I can then shift my focus to that of enhancing services, sharing knowledge and hopefully inspiring younger doctors to join in this much needed work.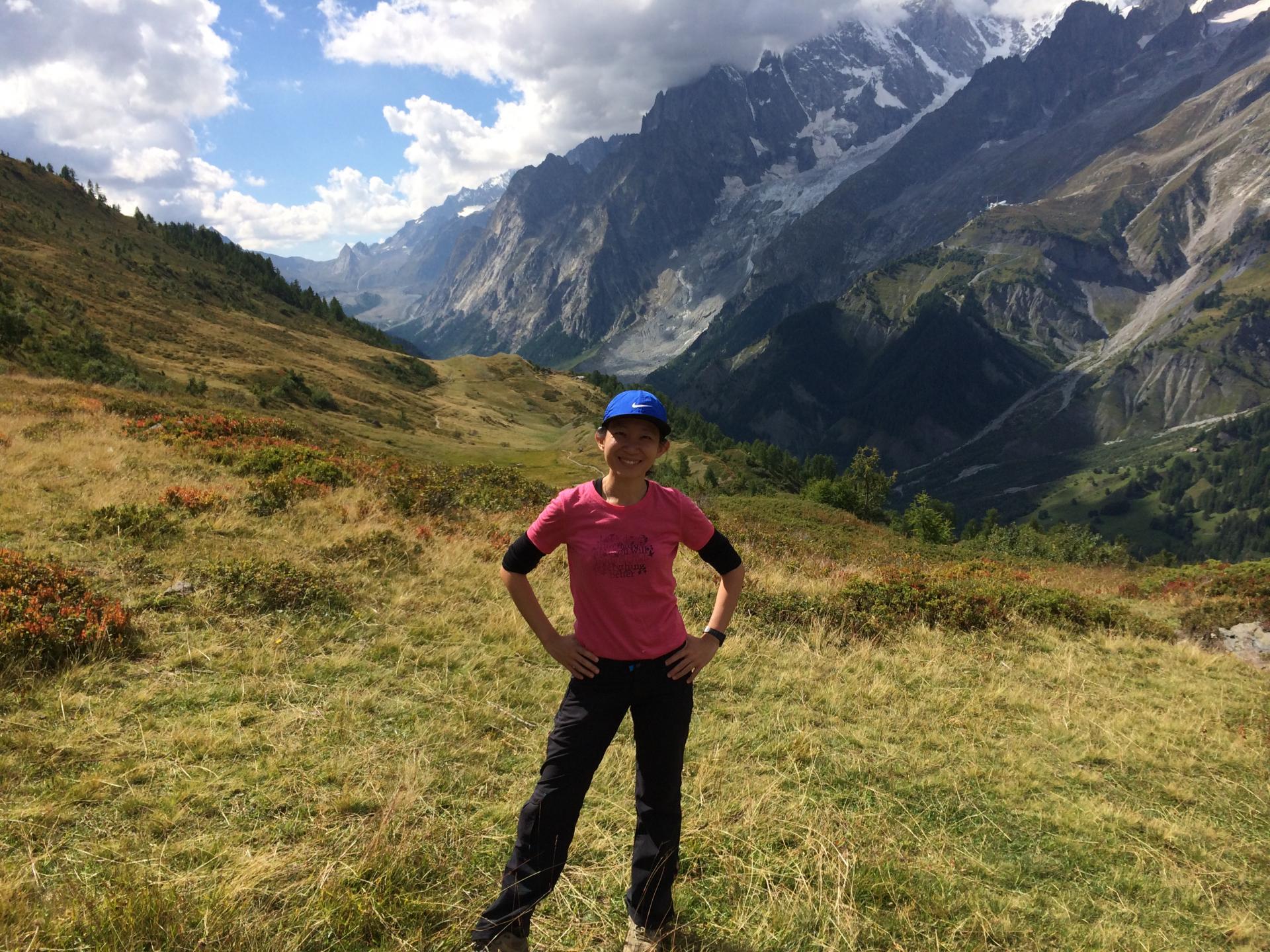 Dr Chen on the Tour du Mont Blanc.
My advice to anyone who wants to make a positive change: listen to your heart, but feel free to give yourself time to make a decision. Trust in yourself and don't be afraid to step out of your comfort zone. Adventure is out there.
Unless otherwise stated, images are courtesy of Dr Chen Shiling.