By Mayur Singh
"Without craftsmanship, inspiration is a mere reed shaken in the wind." —Johannes Brahms
What comes to your mind when the word "artisan" is mentioned? You may have come across the term on a vacation to Bali, Siem Reap or Chiang Mai when you visited a craft centre, or perhaps you chanced upon it at a shop at the airport that sells local craft forms. Travel and tourism are some of the most common associations with artisans today. However, one may wonder if there is an official definition of an artisan and how does an artisan or craftsman differ from an artist. The answer to this question is the basis for one of the biggest debates of the modern era: the question of how to distinguish "art" from "craft". While a few people do not see a difference, and consider both to be forms of creativity, it is generally understood that while art is expression of human emotion, craft leads to something tangible products which could be of use. But how did we arrive at this definition? To understand this, let us take a step back and explore a bit of history of art vs. craft discourse.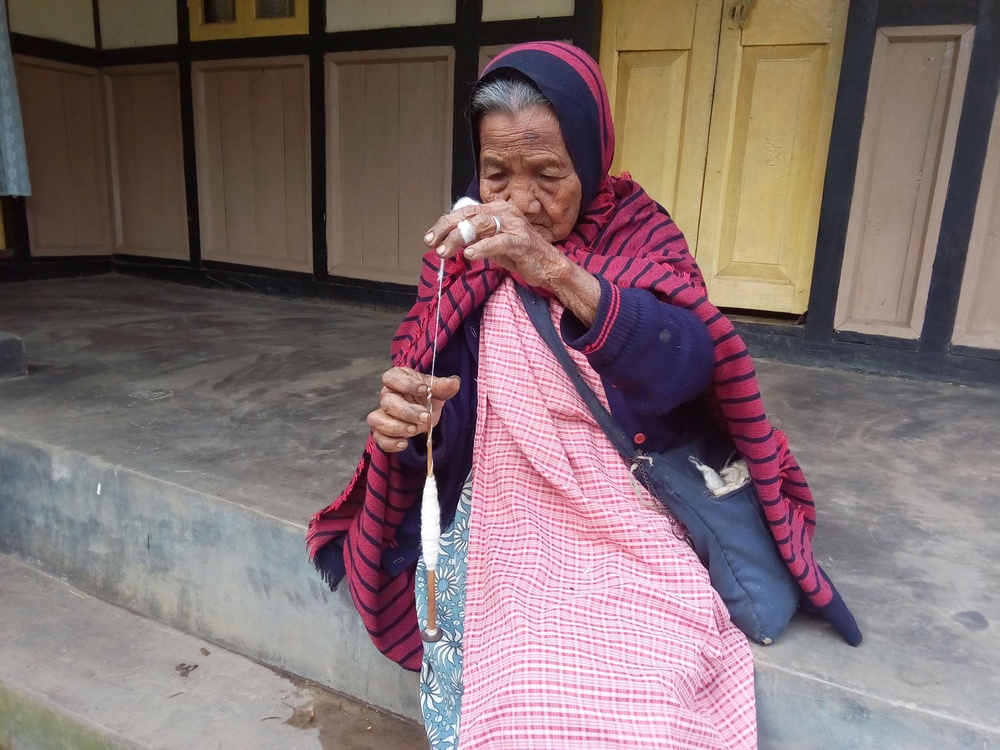 Artisan from India; image courtesy of Coopita
A Brief Background
Till the 1400s, there was no distinction between art and crafts. Artisans worked in an apprenticeship-based structure, created products for the royal families, and were well respected and recognised in their society. Italy in the 1500s saw the rise of creative geniuses such as Leonardo da Vinci, and this was when crafts such as painting, sculpturing were classified as done by "artists" while ceramics, metalwork were thought to be crafted by "artisans".
In Asia, however, this distinction is less obvious. While the western world believed in continuous innovation with crafts, craftmaking in Asia was viewed more as a way to preserve traditional culture and heritage. This is why, when certain parts of Asia were colonised, the foreign colonial authorities considered local artisans to be inferior to those back home because of this lack of innovation. The colonisation era coincided with the West's industrialisation period, and during this time Asia became flooded with goods from the West. This affected the local homegrown artisanal work which could not compete with high tariff barriers that existed for local produces artisanal work.
As a result, there was a rise in various movements, such as the Khadi revolution in India, involving protests aginst the cheap influx of British products and expensive tariffs on native artisanal products.
Value of Artisanal Work
Though in the past artisanal work used to be celebrated by the royal courts and patronised by the ruler, today they struggle to practise their age-old traditions. In modern society, people value speed and convenience, and there is an incessant push towards greater productivity to satiate the consumers' growing appetite for more products in a shorter time. In the face of mass production, artisanal work has suffered a sharp decline in demand and value.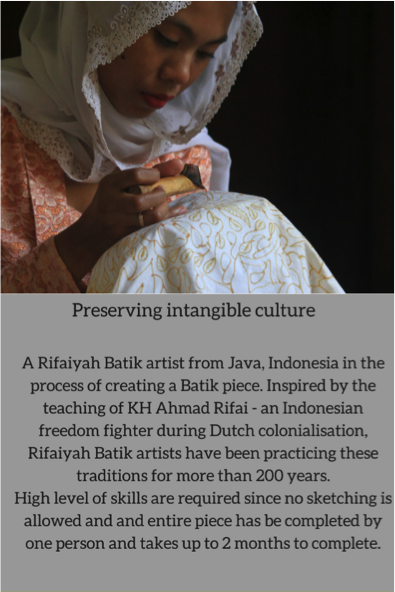 Many believe that from an economic standpoint, artisanal work is not economically scalable, less productive, and unable to keep apace with the modern world. Although true to some extent, the argument does not consider the inherent value attached to intangible culture that is preserved by artisans when they practise their crafts. UNESCO, on the other hand, considers traditional craftsmanship as the most tangible manifestations of intangible cultural heritage, and places the importance of preserving artisanal work in the same category as preserving an Angkor Vat in Cambodia or the Borobudur temples in Yogyakarta. In addition to the intangible culture, traditional artisanal techniques also represent our technological advancement as a society.
Whether it is the use of the traditional cast iron pot or the case of Ayamara weavers from Bolivia weaving medical devices, artisanal skills and techniques represent technological advancement over various centuries. A close examination of textile weaving shows a great resemblance to computer programming, as cited in various studies. Moreover, the more complicated the weave, the more impossible it is to replicate it through the computer programme. In addition to these factors, one of the biggest reasons to preserve crafts is because of the number of livelihoods that closely linked to it—especially so in Asia. In India alone, around 200 million people are directly or indirectly dependent on crafts as their major source of income. A decline in artisanal work also results in a loss of inherent skill sets that have been passed down for many generations.
Consume Less, Buy Seldom—Sounds Sustainable
If you have heard of organic food, you must be aware of the large amount of pesticides, fertilisers and other external chemicals added in the mass production of food to achieve economies of scale and to ensure cheap prices. Like food, people also consume clothing, accessories and homeware. In fact, the clothing industry is the world's largest polluter in the world, second only to oil. Since we hardly know where all these clothes are made and the distance travelled from farm to retail store, there is as much of a need to be conscious about what you buy as with what you eat.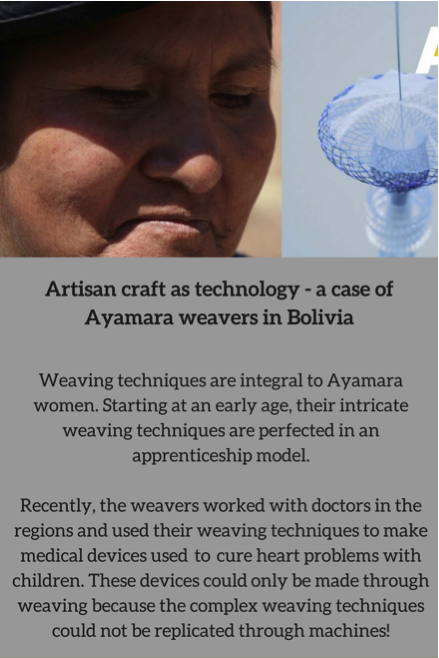 In comparison, artisanal products, given their nature of small batch production and longer shelf life, are more sustainable options. These goods are usualy made with natural materials, such as natural dyes, which are procured and used in a responsible and sustainable manner. This not only makes artisanal crafts unique and distinct, but also ensures minimum wastage and prudent use of raw materials.
Artisan Landscape in Asia
The Asian artisan economy is highly diversified, comprising pottery, ceramics, textile, metal craft, antique jewellery, gems and stones, paper craft, leather-based products and other homeware items. The handicrafts market—considered as the closest proxy for market sizing for artisanal products—is worth around US$100 billion globally. China and India are one of the largest exporters of handicrafts to western countries, and many countries' governments have also made efforts to help artisans, such as by setting favourable policies.
However, most policymaking focuses on preserving the artisanal work, and adopt a "subsidy-driven" approach since large proportions of populations are dependent on artisanal craft work for their livelihoods. While subsidy-generated employment fulfils the sociopolitical aims of some governments, very little has been done to improve the capabilities of these artisans or the organisations working with these artisans. This has eventually led to the creation of a complex supply chain of artisanal products in which many middlemen are involved in various stages where goods move from maker to consumer. What is more, in many regions of Asia, these middlemen have generated more income through artisanal work than the actual artisans themselves.
Challenges Faced by the Artisan Economy
Challenges faced by Asian artisans today range from product innovation to integration with the digital economy. Since most of the artisans are based in rural areas, developing a model to reach out to them has also been challenging. Additionally, their generally limited understanding of design and modern marketing techniques further limits their capability to access new markets while developing products that are globally marketable. There is presently a need to place more emphasis on providing "stable livelihoods" as an impact outcome as opposed to "better livelihoods". The lack of a stable income in artisanal work often prevents existing artisans from passing down their skills to the next generation.
It is also estimated that around 10 per cent of artisans leave their craft and migrate to where they can find jobs, often not realated to their core competencies. While better livelihoods are desirable, stable livelihoods are what will prevent a loss of skills and the eventual death of the artisanal form. The artisanal economy also faces similar challenges to those of the ethical fashion industry. Low consumer awareness of the negative impact that cheap fashion and homeware products have on the environment acts a significant barrier to entry in cost-conscious markets, especially in Asia.
Organisations working with artisans thus need to spend considerable time in educating he customer and justifying the "right" price for the products that they consume.
All Is Not Lost
Notwithstanding its challenges, there have been considerable efforts to develop the artisanal economy across Asia. These vary in their intensity across different countries, but different business models have emerged to address and improve the situation of artisans across the region. Like many other sectors, e-commerce has been the most common model, along with some innovative payment wallets, and both have helped to improve artisans' access to the digital economy.
While many e-commerce companies specialise in selling country-specific products (Jaypore, GoodEarth, EarthHeir), other brands have also adopted a regional approach to aggregating artisanal products from different parts of the world (Novica). However, maximum impact has been created by integrated models, in which the organisation not only provides market access support, but also capability-building support to its artisan partners. From sector leaders such as Dastkar and Industree in India, to newbies such as Coopita, these companies all work to build up the capabilities of artisans or to offer them advisory support and connect them with funding agencies to secure capital needed to implement the appropriate capability-building mechanisms.
Though the use of technology has been limited to commerce-related ventures, there is a huge potential to use evolving technologies such as artificial intelligence ("AI") and blockchain to further strengthen the sector. Though AI can help artisans or organisations working with artisans to optimise their raw material cost over a period, blockchain technology is more effectively able to identify the origins of products and improve transparency across the supply chain.
Laila Tyabji, the founder of Dastkar, has claimed that people across the world are getting a little jaded with branded, mass produced things. In a market where consumers are more consciously searching for more unique products, artisanal products can step in to fill this gap. In recent years, many independent designers have worked closely with artisans in rural areas to create their own brands. Even in luxury fashion, high-end designers are increasingly recognising the value in Asian artisanal work and many collaborate with local artisans to produce unique products.
---
Much more still needs to be done to preserve crafts and livelihoods of the artisan economy of Asia. Up to 15 per cent of artisans continue to abandon their craft every decade, and this represents a huge skilled population being re-employed in other sectors where their skillsets might not be very relevant. Capability-building needs to be done in tandem with a push for market access. Integrated modern designers or design school students could collaborate with artisans to come up with design innovation, and ultimately empower craftspeople to think more about product innovation.
It is also crucial for younger generations to be involved in the trade, and tap into the existing craft clusters across Asia to receive skills training. Youth are the torchbearers of Asia's craft heritage, and their potential for innovative ideas coupled with their tech-savviness will go a long way towards taking the sector to the next level of growth. Going forward, with increased efforts and closer collaborations between the public sector, private enterprises and financing providers, Asian artisanal work will not only be preserved, but also greatly valued and sought after.
References
All India Artisans and Craftworkers Welfare Association (AIACA), "Studies", at http://www.aiacaonline.org/resources-studies AIACA, "Newsletter", at http://www.aiacaonline.org/resources-case-studies
Arwah Madan, "Innovation and Craft Revival: Empowerment and Sustainable Livelihoods", in Exploring the Benefits of Creativity in Education, Media, and the Arts, ed. Nava R. Silton (Hershey, PA: IGI Global, 2017), 18, at https://www.igi-global.com/shopping-cart/title-recommendations/?tid=157866&ctid=3&sid=11&p=$37.50&a=Instant%20Access%20Upon%20Order%20Completion
Asha Ramachandran, "Craft Is One of India's Gold Mines", The Statesman, 24 June 2017, at http://www.thestatesman.com/opinion/craft-is-one-of-india-s-gold-mines-1498255448.html
Aun Koh, "The New Global Audience for the Asian Artisan", bigthink.com, at http://bigthink.com/orient-express/the-new-global-audience-for-the-asian-artisan
Caitlin Powley, "Why Joining the Artisan Revolution Benefits Your Business", TraceGains Insights Blog, 12 January 2016, at https://www.tracegains.com/blog/why-joining-the-artisan-revolution-benefits-your-business
Craft Revival website, at http://craftrevival.org
Glynis Sweeny, "Fast Fashion Is the Second Dirtiest Industry in the World, Next to Big Oil", Eco Watch, 17 August 2015, at https://www.ecowatch.com/fast-fashion-is-the-second-dirtiest-industry-in-the-world-next-to-big--1882083445.html
Jennifer Way, "A Bazaar in the Coliseum: Southeast Asian Handicrafts in New York, 1956", Open Arts Journal Issue 2 (2013–14), at https://openartsjournal.files.wordpress.com/2013/11/oaj_issue2_way_final.pdf
Khanh T.L. Tran, "Artisans' Importance in Fashion and Accessories: Craftsmanship, Social Mission and a Story to Share", wwd.com, 15 March 2016, at http://wwd.com/fashion-news/fashion-features/artisan-fashion-accessories-10333015
Snigdha Bisht, Use of Information and Communication Technologies (ICT) among Artisan Organisations in India: Survey Report (New Delhi: UNESCO, in association with AIACA and GoCoop Social Marketplace, 2016), at http://www.aiacaonline.org/sites/default/files/UNESCO%20ICT%20Report%20Final_2016.pdf
The Hindu, "Changing Landscapes, Dying Crafts", 9 June 2017, at http://www.thehindu.com/entertainment/art/changing-landscapes-dying-crafts/article18951177.ece
UNESCO, "Traditional Craftsmanship", at https://ich.unesco.org/en/traditional-craftsmanship-00057
---
Mayur Singh is the cofounder of Coopita. With almost a decade of experience in investments, turnarounds and building new business, Mayur's passion to create a business with impact combined with his love for Asian crafts prompted him to co-found Coopita. He can be reached at mayursingh@coopita.com