By Jaya Myler
This is the first article of a four-part series. Read Part 2, Part 3 and Part 4.
Caregiving is a role with no job description or pay, yet it comes at a great cost to the caregivers themselves. These individuals devote much of their time and energy to see to the needs of loved ones with physical or mental health conditions, and this process can take a toll on their own physical, financial, emotional and psychological well-being. Most caregivers have been thrust into the role due to circumstances beyond their control, are not trained or sufficiently equipped for it, and they usually balance caregiving with other responsibilities such as full-time jobs or studies.
However, the work of these "hidden heroes" often goes entirely unnoticed by wider society, causing them to feel invisible and underappreciated.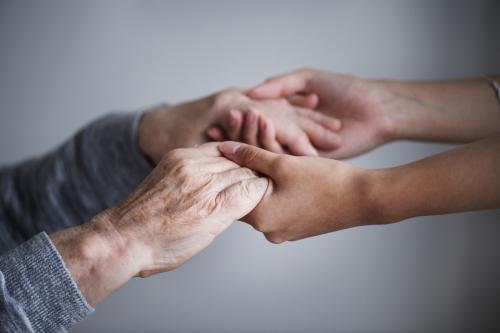 ​
Image via rawpixel
Did you know that one in seven Singaporeans are affected by mental health issues in their lifetime? If we assumed that one caregiver looked after every person with a mental illness, there are an estimated half a million caregivers in the country. According to my interview with Caregivers Alliance Limited (CAL), a non-profit that provides support and training to caregivers of persons with mental health issues (PMHIs) and dementia, most caregivers are parents, children or siblings of people with mental health issues or dementia. They are predominantly female and most likely to be a parent. The majority fall within the 41 to 70 age range, followed by those between 21 and 40.
Through Caregivers Alliance, I connected with Nadia and Christine, brave and loving ladies who have been looking after a sibling with a mental illness since a very young age.
Here are their stories.
---
Christine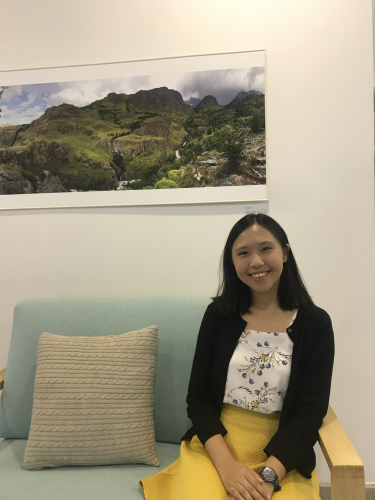 Photo courtesy of Caregivers Alliance
"When my older brother isn't doing well, he has suicidal thoughts. On such days, we lock the balcony doors," says Christine, a 22-year-old undergraduate. "The locked balcony doors are a tell-tale sign to the rest of the family that someone needs to be home with him. If my parents need to go out and I don't have classes that day, I'll stay home. Likewise, if I need to step out, I'll ask my parents to come home." Christine, the middle child, also has a younger brother, and the family operates like a tag team when it comes to leaving the house.
Her older brother was first hospitalised for erratic behaviour and diagnosed with bipolar disorder when she was 14, and he 16. Today, his condition is a lot more stable and he only relapsed once in 2019 when in the past he would relapse around four or five times a year.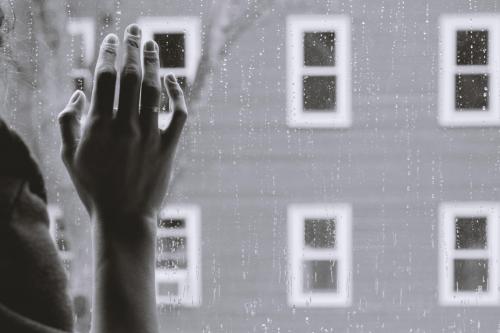 Image via Unsplash
Although her mother assumes most of the caregiving and Christine is a secondary caregiver, it is still emotionally taxing on her. "Looking after someone who does not have a very usual way of understanding things is no simple task," she elaborates. "It's not a matter of reassuring them with words like, 'Oh, you'll be fine,' and then they will be fine. Caregiving takes up a lot of emotional energy."
On typical days, Christine goes to school or hangs out with friends, but she is always on standby if her family needs her. "My older brother's mostly home alone and without friends, so my mum sometimes asks me to return earlier to spend time with him. I can understand why. In terms of 'peers', he only has my younger brother and me."
Nadia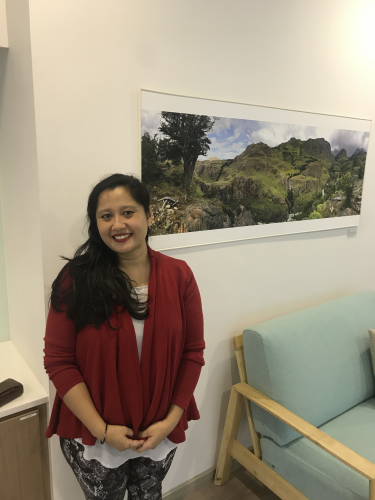 Photo courtesy of Caregivers Alliance
"When I was a child I didn't understand why my sister was always angry at me," shares 36-year-old Nadia, who is the youngest of her four siblings (two boys and two girls). She helps look after her older sister (third among the siblings) who suffers from borderline personality disorder.
Nadia recalls one difficult moment from their early childhood, years before her sister was officially diagnosed: "My earliest memory is being 4 years old and physically abused by my sister. Because I was so young, I don't know what the real story was. But I have a clear memory of my father lifting up my T-shirt, seeing the bruises on my back and crying. Back then, I didn't realise how bad the situation was [with my sister]. All I said to him was, 'Please don't tell kaka (older sister), because she said if I told you she would beat me again.'"
However, Nadia considers herself fortunate. For most of her childhood leading into her teenage years, her parents protected her from the brunt of her sister's condition, and she even grew used to her home environment. "I always felt like I had a relatively normal life, except for having a problematic sister at home," she describes. "It was normal to have the cops come as a result of screaming matches and stuff thrown."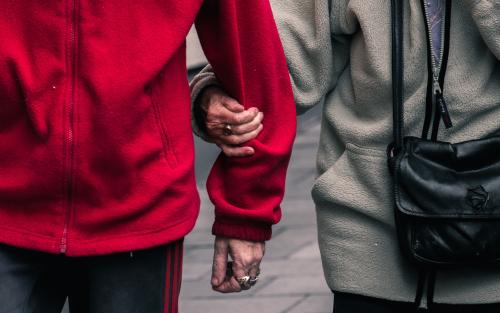 Image via Unsplash
It was in fact Nadia's parents who could have benefitted from more support. As her sister went in and out of the Institute of Mental Health (IMH) for treatment, they were unaware of any other resources for help. Further, her mum and dad believed mental illness was something that was not to be spoken about openly or acknowledged. "There was a lot of denial, a lot of shame," says Nadia.
She was 21 when her father passed away suddenly, and his death devastated the family, especially her mother. With her grief-stricken mum struggling and her two brothers not being very involved, Nadia stepped into the role of her sister's main caregiver and took the lead on her treatments. "Before [becoming the main caregiver] I hadn't realised the massiveness of my sister's situation, and all it entailed. That was something my parents had been sheltering me from all this while."
From that point, having to take care of both her mother and sister financially, Nadia had to make some firm but important decisions. When her sister was younger, their mum had been reluctant to let her take medication because she believed the side effects were not good and did not like seeing her drowsy and sleepy all the time. However, once their father passed, Nadia insisted that her sister start going to therapy and taking her medication regularly.
Image via Unsplash
Meanwhile, her sister's violence continued for years. "I had to be the one to press charges and get a PPO [personal protection order] when she threw a knife at me," she describes. The PPO turned out to be necessary, as her sister soon relapsed and Nadia had to activate the PPO after another violent incident. However, due to her sister's long history and situation, instead of prison, she was placed in a permanent care facility, where she remains a resident today.
"My sister is now in a structured environment with programmes to follow. She takes her medication regularly and there are doctors and counsellors who constantly check in on her," says Nadia, who is glad that her sibling is now thriving in a place where "the right people are taking care of her and giving her the space to express herself".
But this reprieve was short-lived. Last October, her mother had a stroke, which affected her memory, mobility and speech. As a result, Nadia has once again found herself in the shoes of a main caregiver. "After the situation with my sister had stabilised, I thought, Wow, I'll finally get to enjoy a normal life now," she says wistfully. "But then this has happened."
Banner image via Rawpixel.
---
| | |
| --- | --- |
| | Jaya Myler is a non-profit manager and marketing and communications specialist. She has worked with international NGOs and managed corporate and consumer brands, and has extensive experience with non-profits focused on education, the environment, providing access to clean water and sanitation. Jaya is passionate about the power of collaboration to drive innovation and achieve impact. She has also volunteered extensively with charities in the areas of housing, education and multi-sector partnerships. Jaya, an Australian, has been living and working in Asia for the past eight years, and has called Singapore home for nearly six. Connect with her on LinkedIn. |