The Asia-Pacific Changemaker University Alliance was formed in 2020 in response to Covid-19 and the new decentralised Ashoka U model. The alliance brought together three like-minded Ashoka Changemaker Universities from Singapore, South Korea, and Australia, namely Singapore Management University (SMU), Hanyang University (HYU), and Central Queensland University (CQU).
With the advantage of similar time zones, we have been meeting fortnightly to explore what is needed in our region to encourage a higher education changemaking ecosystem that is truly intercultural, international and collaborative.
We share the view that changemaking in a higher education context involves building up resilient, creative, and adaptable students. Through the Ashoka U programmes, they develop skills and enjoy unique experiences that set them up for this complex world, so they can continue to bring positive change to the world upon graduation and beyond.
This is particularly important considering the challenges - and opportunities - we have seen emerging from the Covid-19 pandemic across the world, the changing nature of work through digital transformation and new emerging technologies, but also ongoing social and environmental issues in our respective countries.
The purpose of this Alliance
As educational institutions, our main focus is to provide quality education. In our globalised world, this means education that also provides international and intercultural experiences, equipping students to navigate intercultural complexity and develop practical problem-solving skills. The Alliance aspires to not just connect or exchange students, but to use changemaking as the link between us that opens up opportunities for our students to have transformational learning experiences and develop portable and transferable work skills beyond traditional single-focus disciplines. This partnership will benefit our students, helping them explore exciting opportunities, broaden their perspectives, expand their networks, and grow as future changemakers.
About the Ashoka U campuses
As Ashoka Changemaker Campuses, we have embedded changemaking across five areas of academia. Each University does this differently, with our own strengths or challenges, but all with the same mission to build effective changemakers.
1. Coursework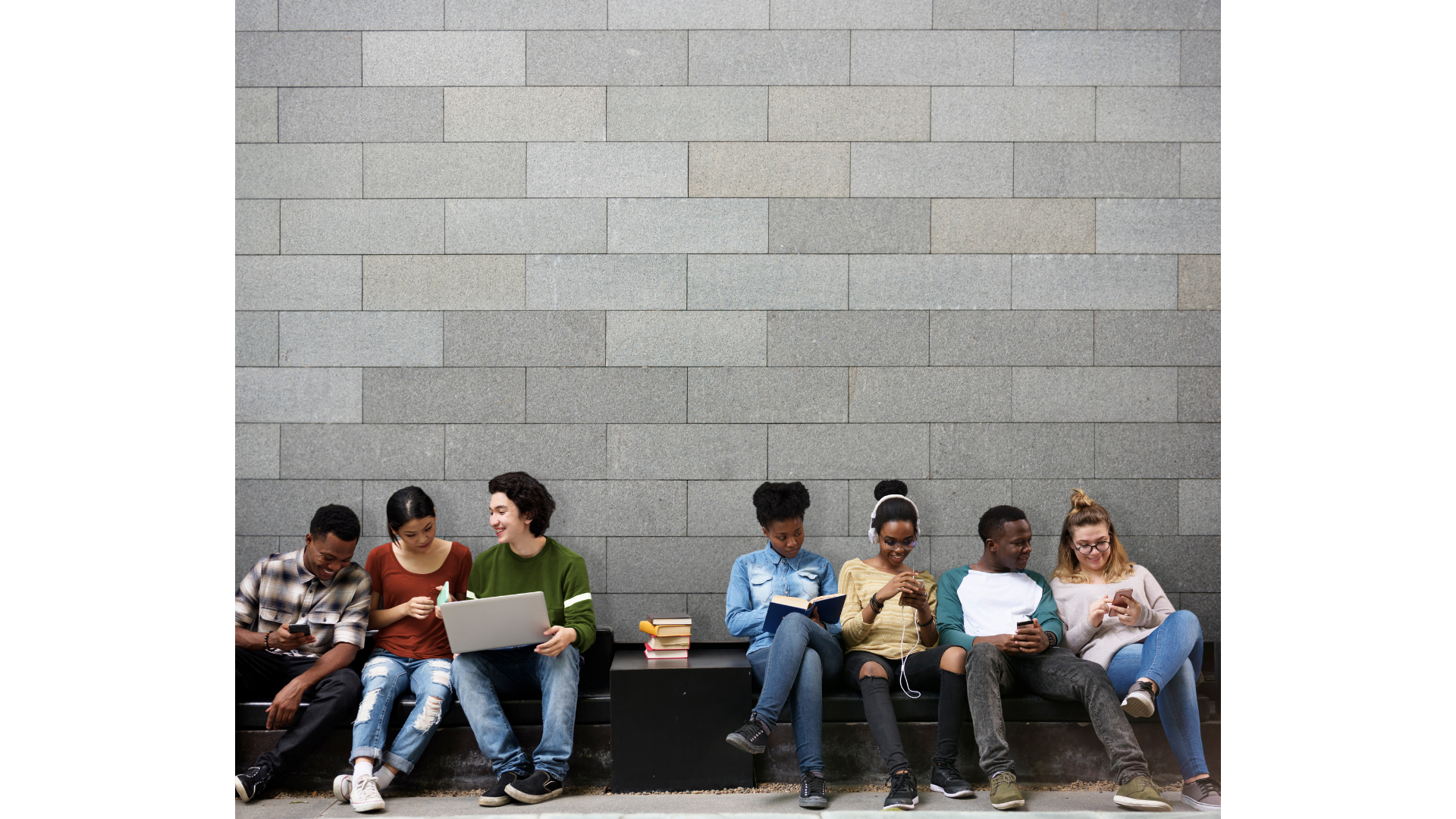 Being a changemaker needs to start at the very core. This is why our universities offer coursework that allow students to be immersed in the concept of social innovation as part of their everyday lives, in and out of the classroom.
Coursework at SMU serves "to nurture a generation of adaptive and adroit graduates who are technically competent and agile, socially conscious and adept in their communities." This includes an element of ethics and social responsibility. Unique to the university, SMU-X is an experiential learning framework which calls for students to take on real-world challenges through project collaboration with corporates, nonprofits, and government organisations. Introduced in 2015, SMU-X courses empower students, faculty, and partners to come together to innovate solutions to address societal challenges.
Founded in 1939 with a mission, "love in action", HYU is regarded as a thought leader in the social innovation and impact domain in the country. It has been offering a double major degree in social innovation for its undergrads since 2018, with over 20 courses focused on social impact issues and causes. In addition, the institution offers M.A. and Ph.D. programmes in social economy. This year, it launched the first Environmental, Social, and Governance (ESG) MBA programme in South Korea.
CQU has a strategic goal to "embed social innovation into the curriculum" across all courses and ensure that students have a "social innovation mindset." A selection of targeted short courses and degrees in social innovation and changemaking are being developed and on offer. Since 2016, CQU students have been able to complete the online iChange module, an introduction to social innovation, and gain a digital badge. They do this either as part of their course work or as an extra-curricular activity.
2. Co-curriculum
Co-curricular activities at the three campuses are seen as an essential component of a holistic education. At SMU, it is a required activity where students are challenged to be involved in student activities or clubs, internships, and community service projects. Some clubs and activities challenges students to get involved in social innovation, such as the Social Impact Catalyst (an organisation that provides students with opportunities to develop and incubate social enterprises), and the Lee Kuan Yew Global Business Plan Competition and Project Gazaab, through which SMU graduates work towards empowering rural communities in India, Indonesia and Nepal through micro social enterprises.
At HYU, it is compulsory for students to participate in a social services programme before they graduate. In 2019, more than 3,000 students attended the two-hour basic training and performed 30 hours of service in 1,300 different NGO / NPOs. Through this experience, students enhance their understanding of SDGs and problem solving skills. In addition, students actively work with elementary, middle, and high schools by proposing youth changemaker programmes to help youths learn the SDGs, while developing and implementing social innovation projects. Since 2017, the programme has been operated by HYU students, fostering over 300 youth change makers. In recognition of its contribution, the programme received the Grand Prize in Educational Donation, awarded by the Ministry of Education in 2020.
Similarly, at CQU, the mission to "support the communities (they) serve" is fulfilled by encouraging students to engage in activities that strengthen their social innovation mindset. The university's Office of Social Innovation runs design workshops several times a year, partnering with different organisations. Some international outbound programmes with a clear social innovation focus are also offered, for students to work in remote communities in Nepal or Cambodia, for example. These programmes are offered as co-curricular but can be for credit.
3. Culture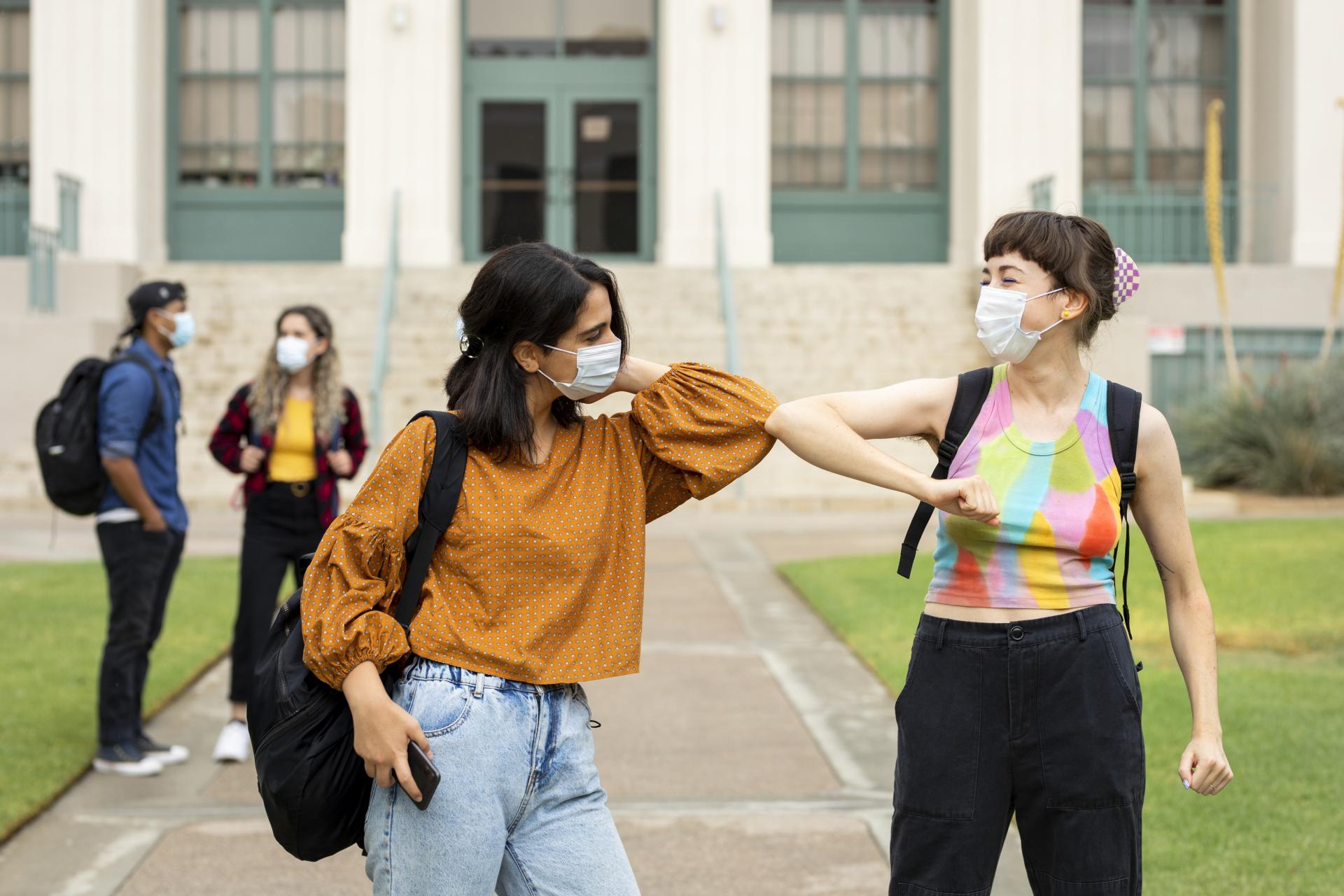 We are committed to progress, simply defined as something that benefits people and communities.¹ Employing socially innovative approaches creatively is more than just the know-how. It's a mindset young people need as they consider how to contribute to sustainable futures and healthy lives.
SMU adopts a whole-of-university approach towards service by engaging industry and community. We encourage our students, faculty and staff, to contribute their time and effort to the intellectual, cultural and social environment within the university, as well as to wider local, regional, and international communities. This is why community service has always been in the SMU DNA. When it was established in 2000, SMU became the first in Singapore to make community service a compulsory component of its undergraduate education. Each student is required to serve a minimum of 80 hours in social causes that they feel strongly for but many students volunteer beyond what is required of them because they come to realise the positive impact that their service brings to the beneficiaries and to themselves. On average, graduates of recent cohorts clock in over 135 hours.
With its mission, "Love in Action", HYU aims to foster future leaders who serve the local communities, the country, and humanity at large. The university hosts an annual Seventeen Hearts Festival, where 17 hearts represent the 17 United Nations Sustainable Development Goals (SDGs). This three-day event is organised by Hanyang Social Innovation Center in collaboration with public, private, and civil sector players. It comprises special lectures, workshops, panel discussions, and a social venture competition. Another important event is the Next Impact Conference held annually in collaboration with Stanford Social Innovation Review and Korea National Council of Social Welfare, which is open to the public.
A social innovation philosophy is meant to infuse all aspects of the work done at CQU. The main event, however, that celebrates social innovation and changemaking is the annual Festival of Change. This is a multi-campus event that is co-led by the Office of Social Innovation and campus leaders over two weeks. It includes presentations, panel discussions and workshops for students, staff and external audiences. There is also a Community of Practice for Social Innovation Education, which is open to all staff and enables cross-discipline discussion and information sharing.
¹ Architect and urbanist Helle Soholt, CEO and Co-founder, Gehl
4. Infrastructure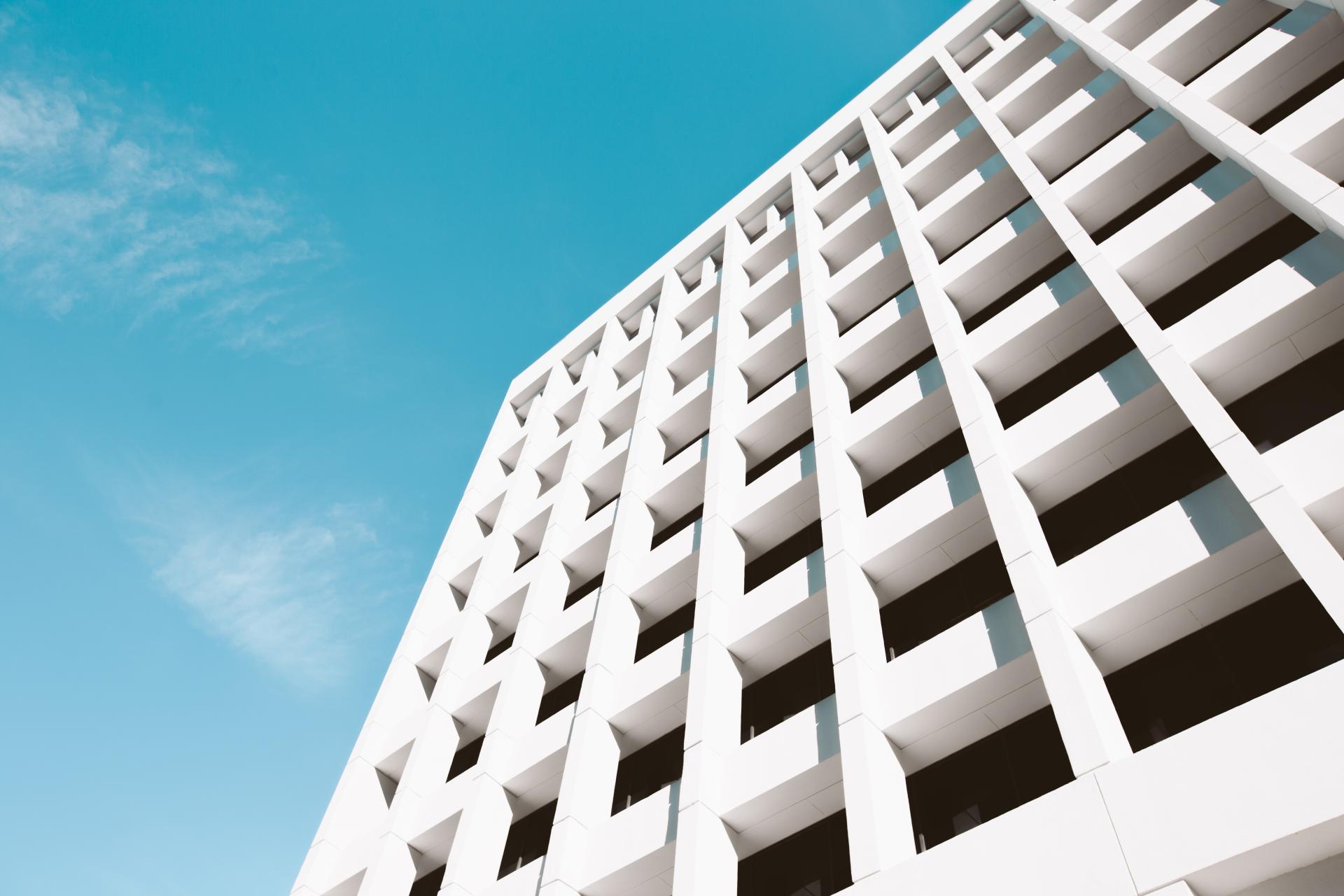 SMU's changemaking infrastructure is supported by a collection of units, each empowered to work with and develop the student body. It includes the Centre for Social Responsibility, which imparts service learning knowledge and equips students with skills to conduct needs analysis and asset mapping, to help them provide more impactful and sustainable service to the community. The Dato' Koh Hui Meng Career Centre prepares students to embark on internship requirements, while the Lien Centre for Social Innovation, Institute for Innovation & Entrepreneurship, and Office of Student Life, SMU Student Association play a role in cultivating changemaking on campus and beyond. The Lien Centre for Social Innovation's flagship digital publication, Social Space, is Singapore's only social innovation magazine.
HYU has a Social Innovation Centre that plays a central role at the university, coordinating resources and activities associated with changemaking education. It offers a degree programme (double major in social innovation for undergrads), co-curricular programs, and diverse events. In collaboration with the Office of International Affairs, it connects the university with the local community as well as global networks such as Ashoka and Stanford Social Innovation Review (SSIR). The university's Global Entrepreneurship Centre offers training, incubating, and funding opportunities for social ventures, while the Impact Science Research Centre is one of the leading research institutions in the realm of social innovation and impact.
CQU's wide approach to social innovation and changemaking means that all staff across campuses are encouraged to explore their role and what they can do to contribute and engage in changemaking. This is supported by both the Office of Social Innovation that works directly with communities to strengthen capabilities, provide opportunities for students and raise awareness, and the Learning Design and Innovation team that is focused on curriculum development support and social innovation education.
5. Strategies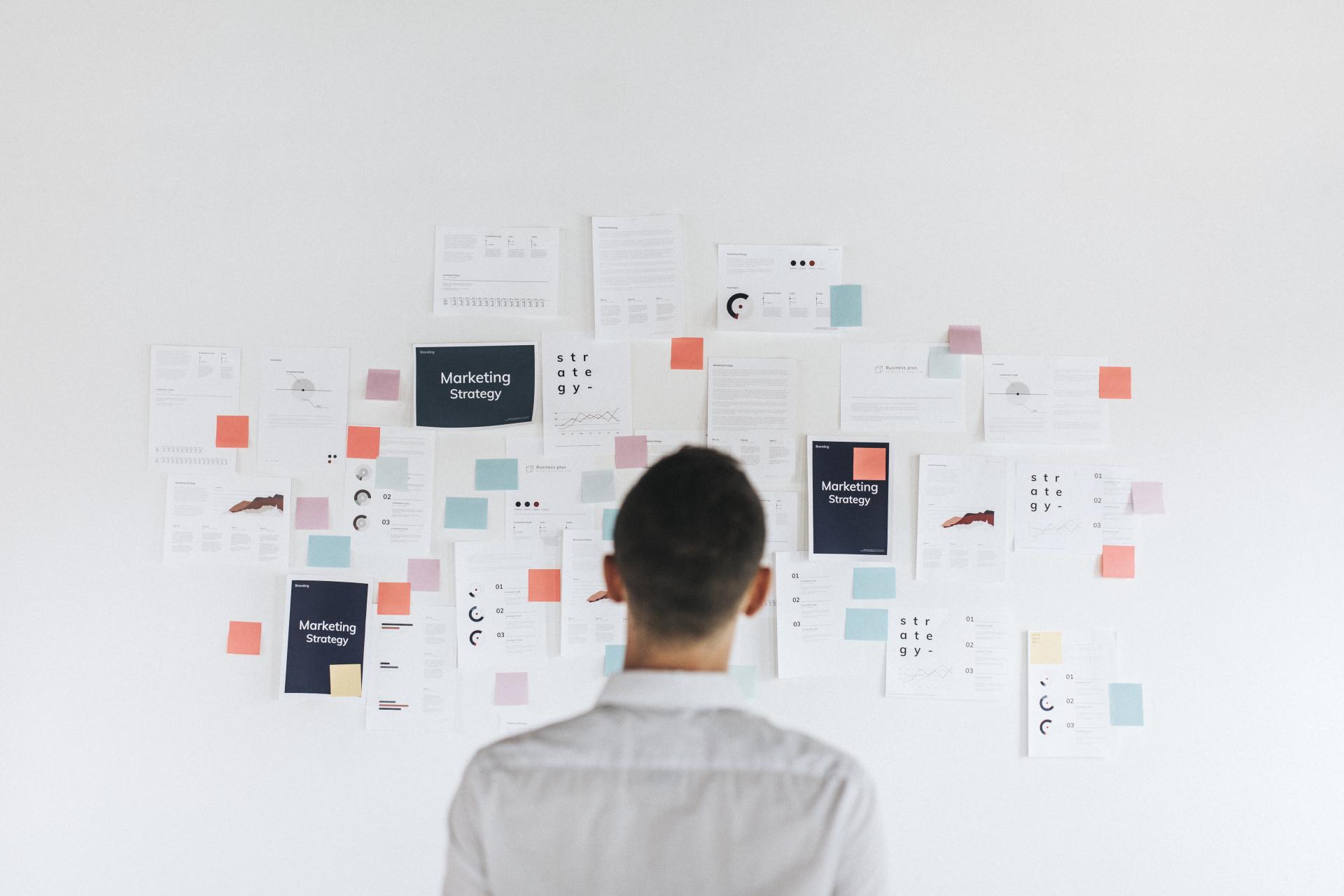 Keeping a forward-thinking perspective, all three universities have unique strategies in place to mould lifelong changemakers who can make an impact in their individual communities.
SMU's Vision 2025 prioritises the themes of digital transformation, sustainability, and growth in Asia. The strategies to achieve this reality include transformative education, cutting-edge research, and involvement with different communities. As an urban university, SMU seeks to leverage industry, innovation, internationalisation, and integration as its enablers.
HYU takes a 3S approach, which stands for Smart Research and Teaching, Startup, and Social Innovation. As the university is located close to Seongsu Social Innovation Valley where over 3,000 young changemakers are working, HYU actively interacts with them and supports them in the area of technology and business expertise. HYU also offers a number of courses where they invite social entrepreneurs and impact investors to collaborate, benefitting both students and professionals.
CQU's Strategic Plan 2019-2023 identified the university's commitment to social innovation and community engagement. It embeds social innovation philosophies within all aspects of the university. The Social Innovation Plan 2021-2024 further outlines the five broad Changemaker Strategic Directions that guides the University's work while the Social Innovation Education Strategy 2021-2023 provides guidelines for staff and ensures there is a shared understanding about what 'embedding social innovation into the curriculum' means in a higher educational context. These documents are testament to CQU's commitment to creating greater social good. This has led to the institution's buying practices which has led to the establishment to increase social and Indigenous procurement by 50% - a goal that was achieved within the first year of establishing the target.
---
Building an ecosystem of changemaker universities in the region
The value of an ecosystem of universities prioritizing social innovation provides an essential network for both students and educators in this hyper-connected day and age. Equipping students not only with knowledge, but the ability to think critically and thoughtfully and apply insights that create positive social impact is a differentiator for impact-focused institutes of higher learning. We need to encourage and enable social consciousness and skills to creatively connect people and resources to tackle complex challenges across sectors, borders and boundaries.
What are the benefits of a changemaker university ecosystem?
Changemaker universities that partner across national borders play a vital role to bridge cultures, explore diverse perspectives, develop a common language for collaboration, and co-create new and shared value producing a multiplier effect of sustained social impact.
Being an alliance in Asia Pacific allows us to focus on the challenges we have here in this region. Poverty, social protection, healthcare, quality education, population growth and urbanisation, gender equality, ageing, climate change, migration and youth empowerment are just some of a host of issues that require context-specific examination: people who live in Asia-Pacific, know Asia-Pacific and build collaborative and innovative solutions.
Toward these challenges, we aim to:
Share best practices in changemaking education: be generative in spirit and practice
Promote the role and responsibility of universities in leading social change through whole-of-university partnerships that mutually strengthen all of us
Remake campuses into nexus points for constructive, collaborative, creative action: the translation of knowledge and evidence-based insights into practical interventions
Link academic theories to interdisciplinary practice for social & ecological justice, with the UN SDGs as our guide
Empower students, educators and communities with can-do attitude – the mindset shift needed for impact and positive change
Through an ongoing dialogue, we continue to grow and mature our changemaking activities and foster better collaborations across our borders.
How will we do this?
Quarterly Convenings. This provides opportunities for faculty, educators, and academic support staff from the three changemaker universities to come together to create new opportunities that push the envelope for what changemaking and global inter-university collaboration can mean. With growing interest in the use of video conferencing tools, planning for collaboration has never been easier.
Projects with Ashoka Fellows. Ashoka fellows are great thinkers and passionate innovators and are able to provide students with invaluable mentoring and experiences from the standpoint of changemaking practice. Connecting students from the three universities with innovators doing work in the Asia-Pacific region will provide a plethora of opportunities for students to engage in a variety of unique changemaking projects that benefit specific populations in the region as well as students enrolled in such experiences.
Interuniversity Initiatives in Community Service and Co-Delivered Courses and projects. These initiatives provide opportunities for the creation of multi-disciplinary teams and the sharing of academic knowledge amongst university faculty to create unique experiences that provide experiences for students and faculties to work across ecosystems for global change.
Join us on this mission
We recognise the world continues to change and new approaches to changemaking education are needed. It is no longer enough for universities to use their positions as nexus points for new ideas and build local ecosystems. There are many problems such as climate change, the ongoing pandemic, and global poverty that must be addressed at a larger level. Forward-thinking universities must evolve and create new infrastructure for ecosystems to come together to co-create. There is time, opportunity, and necessity for universities to help each other develop changemaking ecosystems and to join ecosystems together through the creation of opportunities that lead to the realisation of global change.
The Alliance is a move in the direction we need to take, in order to evolve and to provide education that matters and ensure that graduates have a global mindset focused on positive changemaking. It is our hope that we can both inspire and invite others to join us in our mission to be generative and collaborative, illustrating how higher education institutes can be catalysts for positive social change within and across national borders.
With that in mind, the Asia-Pacific Changemaker University Alliance invites both private and public organisations or other educational institutions to join us in this broader mission and recognise the urgency to ensure that the next generation is ready to tackle the challenges that lie ahead, through innovative and creative thinking that is interdisciplinary and cross-cultural.
The Changemakers' Café is a collaborative platform for invigorating dialogues and workshops on people-centric approaches to social problems. Find out more about this event on Reimagining World Cities, joined by panelists from the three cities in the Changemaker University Alliance—Singapore, Brisbane, and Seoul.