Meet Sarah Bagharib, 28, a communications specialist who's passionate about social advocacy. In addition to her full-time role as a communications officer for an NGO, she is leveraging her expertise to champion social issues close to her heart. An advocate for the empowerment of women, Sarah founded Crazycat, a community platform for ladies to find advice, support and inspiration, and was a founding member of The Codette Project, a ground-up initiative to improve minority women's opportunities and access to the tech industry. GABRIELLE CHEONG and her chat about female empowerment and the importance of having a safe space to connect, uplift and co-create.
---
How did you get into the changemaking space? Were you always interested to support social causes?
I'd always wanted to work in the media industry, though when younger I wasn't sure exactly in what capacity. Later, as a journalism undergrad at Murdoch University in Australia, I became interested to lend my voice to marginalised groups, and began dipping my toes in various causes. In the process, I met people from all walks of life, including asylum-seekers, and an Uighur whose family was in danger back in Xinjiang, China. The interactions also inspired me to explore various avenues to tell their stories—upon graduation, I worked in a production company that made documentaries and factual programmes about social issues. That kicked off my journey of using storytelling as a vehicle for social impact.  
Does your day job as an NGO communications officer complement your social advocacy work, and vice versa?
The spirit of community-building is imbued in all that I do, and applied among different groups of people. Though I like to keep my day job and advocacy separate, it's great to be able to flex my skills across both roles.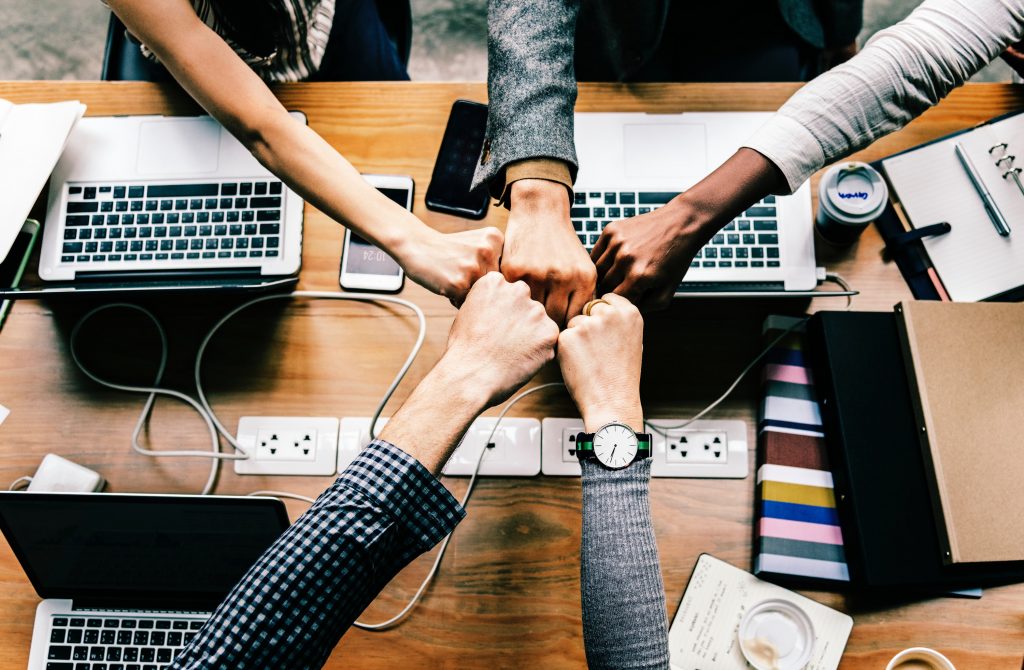 Image by rawpixel.com via Pexels
As a communications specialist, you must be well versed in different ways of conveying a message. In advocating for communities, what do you keep in mind when trying to tell a compelling story
Integrity is the most important thing when it comes to telling stories about people. When people trust you not to twist the narrative to fit somebody else's agenda, they'll feel safe to share their stories with you. Authenticity will in turn resonate better with audiences, and command their attention.  
What led to your involvement in The Codette Project, and why did you choose to focus on the empowerment of minority women?
Back in 2015, I attended a talk organised by General Assembly and was introduced to Nurul Jihadah, who shared her idea of establishing a ground-up initiative to improve minority women's access to technology. I was immediately sold on the idea, so with a few other like-minded women, we founded The Codette Project. As to why minority women, I see a great need to empower this community, being myself a minority woman who knows what it's like to live with the racial, cultural and gender biases.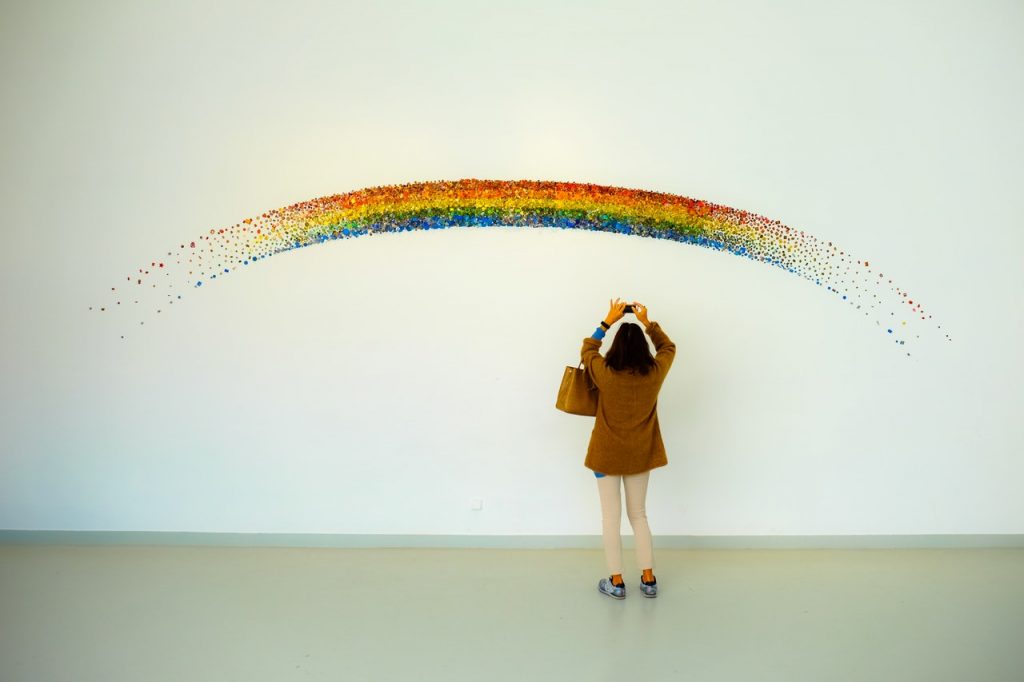 Photo by Francesco Ungaro via Pexels
You gave a TEDx talk about self-doubt, its impact on you as a student before and today as an adult. How do you cope with this issue as you navigate your many responsibilities?
Self-doubt tends to strike when it's time to experience something new. For instance, right now as a new mum, my anxiety levels are through the roof. As I grow and evolve as a person, I foresee that the battle against self-doubt will be an ongoing one, and something to be managed. Having said that, I also recognise how I've managed to accomplish many things in spite of it. "Breathe, this too shall pass"—that's my advice to anyone who also struggles with self-doubt. One day you'll look back at this moment and realise you've emerged from what you considered then to be the hardest period of your life—and feel confident you'll get through whatever's coming.  
Now with Crazycat, you've expanded your platform to support "everyday women" as well. Tell us more about it.
Since our launch in 2018, Crazycat has been garnering a steady following and positive feedback. I'm glad that the audience (everyday women) are resonating with our mission to build a community that inspires and empowers fellow females. Women appreciate having a safe space to discuss issues relating specifically to them. Around 300 ladies attended our launch event, during which many of them were eager to discuss deeply personal matters—stuff they felt too vulnerable to bring up in another sort of setting. Recognising this demand, we've been following up with smaller, more intimate sessions called "Crazycat Gets Cosy". On each occasion, around 15 women will come together to reflect on a common topic.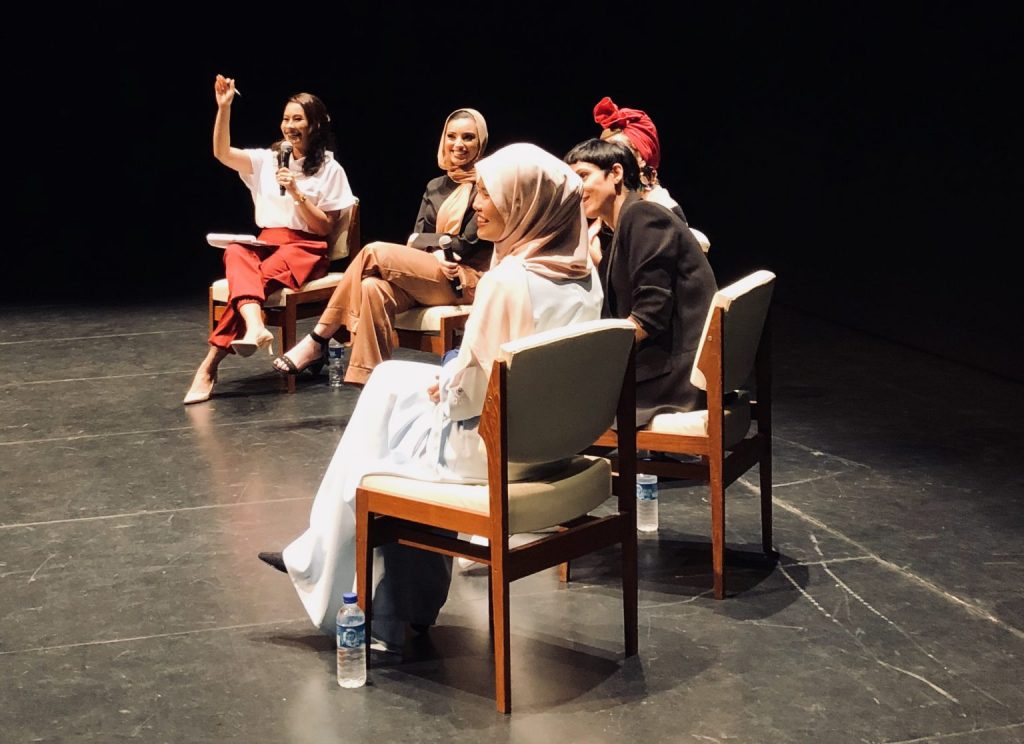 Sarah with panel speakers Noor Tagouri, Aarika Lee, Anita Kapoor and Aida Azlin at the Crazycat launch event in April 2018.
Can you share instances when you realised your work had made an impact on others? Women from the Crazycat community have told us that our content and platform have equipped them with confidence to achieve their goals, whether it's kickstarting their own business or pursuing an interest. By connecting them with other women who can relate to their experiences, many of them feel much less alone in their journey. Several attendees of "Crazycat Gets Cosy" sessions have also shared that they enjoy the self-reflection component, as it's given them the courage to confront some thoughts and issues they'd been avoiding.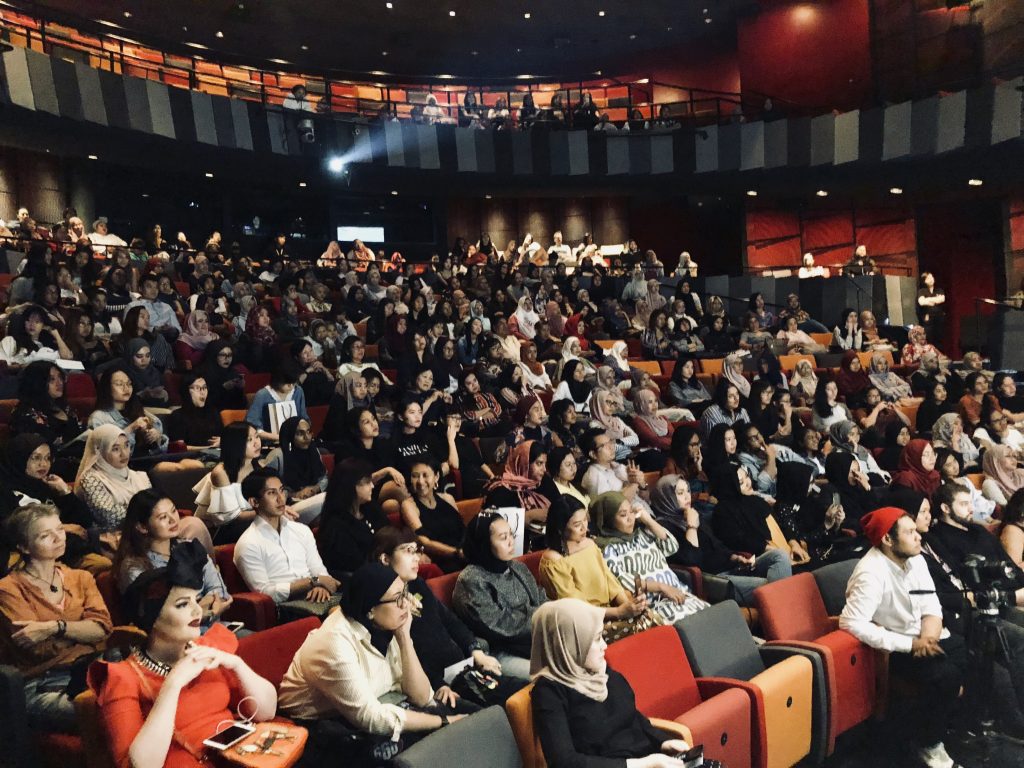 Attendees at the Crazycat launch event.
Who are the women in your life that inspire you? My mother, my mother-in-law, my sisters, as well as Crazycat's co-founders Cheryl Guzman Ng and Hannah Kamsadi. These ladies have had their share of struggles but have never once let those challenges break their spirit. In any situation, they keep on going and striving to be the best versions of themselves.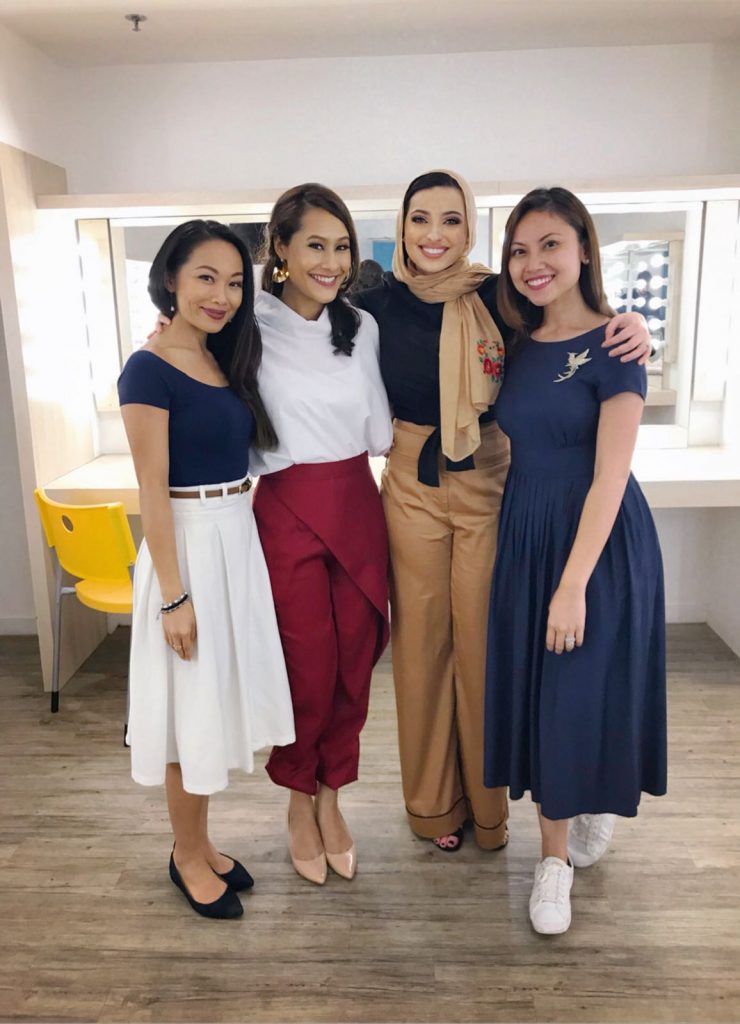 Noor Tagouri with the co-founders of Crazycat.
While it's great to take care of other women, let's not neglect the importance of self-care. What's your favourite way to unwind after a long day?
Before I became a mother, I'd unwind by disconnecting from social media, sleeping, or watching shows on Netflix. These days, I also try to be more in tune with my body, such as resting when I feel tired. If we don't safeguard our mental and physical well-being, we'll end up being counter-productive at everything we do.  
Finally, how can women better support other women?
Be mindful of your words and actions. You don't always know what someone else is going through, so in any situation don't be quick to judge or jump to conclusions.  
---
| | |
| --- | --- |
| | Gabrielle Cheong was a 2019 Summer Associate (Editorial) at the Lien Centre for Social Innovation. She is a rising junior at Yale-NUS College, majoring in History. Gabrielle likes to deconstruct the narratives behind the culture and policies that shape our daily lives, and hopes to pursue a career in policy research. Previously, she volunteered with the Meet-the-People Sessions, the National Parks Board at Pulau Ubin, and was a member of the Community for Advocacy and Political Education (CAPE). She can be reached at gabrielle.cheong@u.yale-nus.edu.sg |