Meet Dawn Then and Rachel Yang, 30 and 40, co-founders of Daylight Creative Therapies, which offers both counselling and creative therapy services to tackle anger, grief, trauma, anxiety, depression, addiction, self-harm, and other issues. Dawn (left) is a counsellor and art psychotherapist, while Rachel (right) is an art psychotherapist and expressive sandplay therapist. At their studio, they are raising the profile of art therapy and its efficacy in promoting emotional, mental, physical and spiritual well-being. ISABELLE RENEE TONG chats with the duo to find out more.
---
What were you doing previously and what inspired you to start Daylight Creative Therapies?
Dawn: I already had a background in psychology, counselling and neuroscience research, so starting Daylight Creative Therapies was an opportunity to integrate the role of art in psychotherapy. Personally I've always turned to art, be it painting or sculpting, as a form of self-overcoming. I ardently believe everyone has an innate resilience and drive to create—to make sense of their experiences in the world. The creative arts has a special way of connecting to the core of the emotion, adding a new dimension to our perspectives and strengthening relational bonds.
Rachel: Prior to starting Daylight Creative Therapies, I was working in the creative arts industry. This career switch allowed me to marry my dual passions for the arts and psychology. My therapeutic practice is rooted in the power of intention, and connecting with others by listening and being present. As an individual, art has also been my personal vehicle for managing emotions and gaining inner clarity. That was why I saw the value in creating a supportive and dynamic therapeutic space for my clients.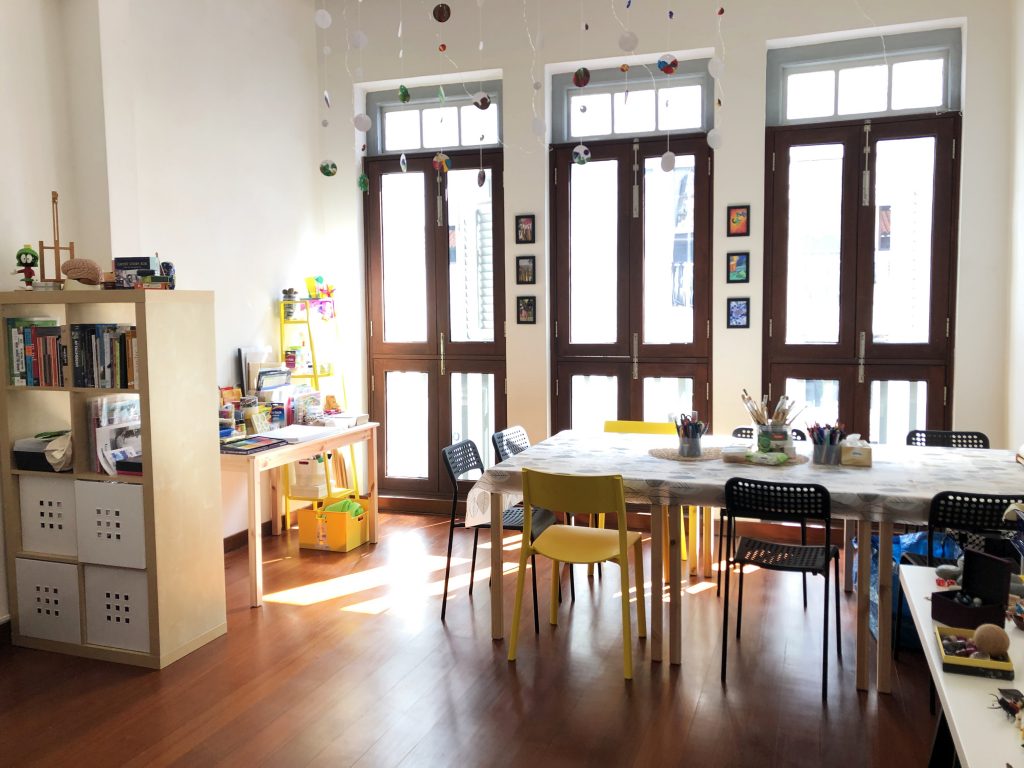 Their studio space; image courtesy of Daylight Creative Therapies
Who are your clients and how do they benefit from art therapy?
We see everyone from children, teenagers and adults, to families and organisations. Our belief is in the power of creative art expression to foster clarity, promote change, as well as encourage growth within our clients' lives. The studio is a safe, holding space for them: through creative psychological interventions such as art, play and sandplay therapy, they get to explore, experience, develop a deeper understanding of themselves, and adapt.
Now that we have a clearer idea about what art therapy is, please shed light on what it's not.
Most people assume you have to be "artistic" or have a passion for the arts to benefit from art therapy, when in fact no art background is necessary. Instead, we work with everyone's innate ability to harness their own creativity and express themselves through various modalities. The other misconception is that art therapy is an art class, but it's so much more than that. In reality, art therapy is a psychodynamic therapeutic engagement involving a credentialed therapist and revolving around the creative process to facilitate personal insight, self-compassion and deeper self-awareness.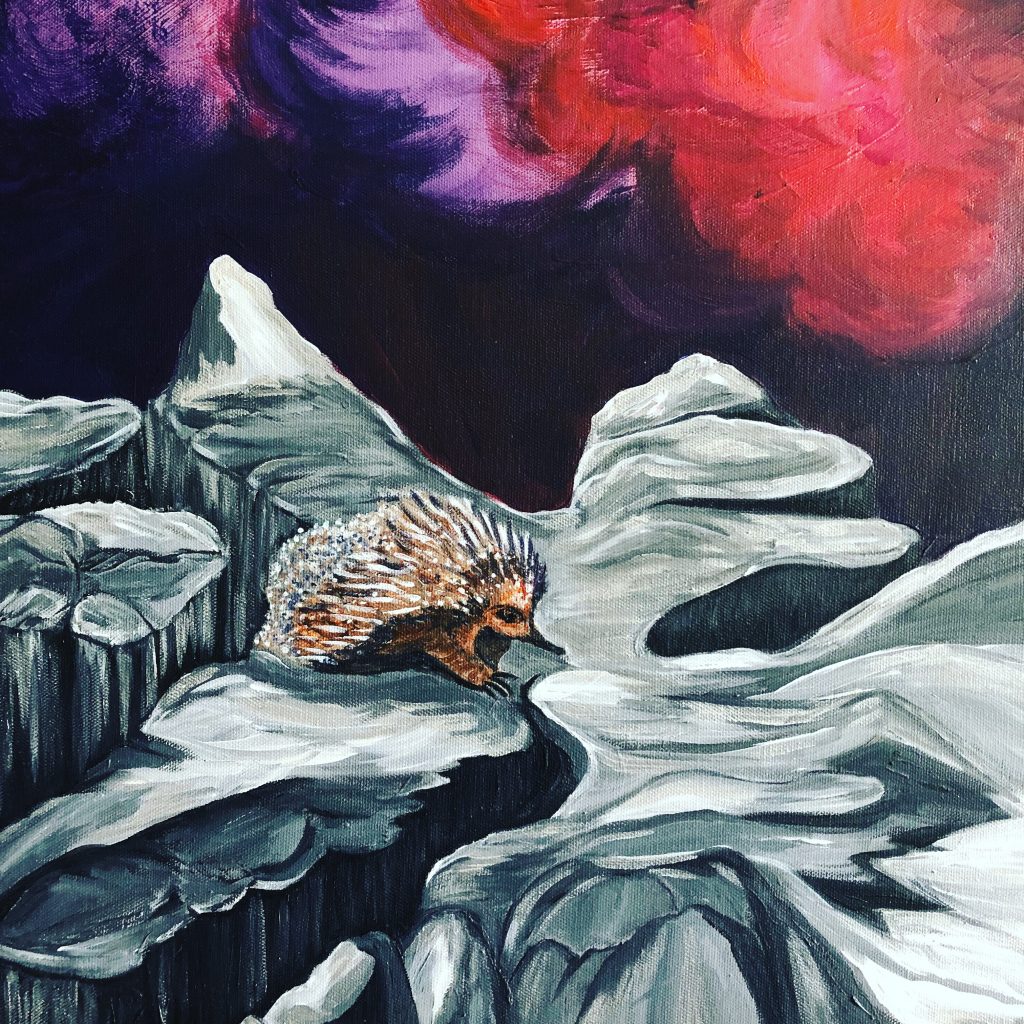 A painting by Dawn, courtesy of Daylight Creative Therapies
Do you sense that art therapy is growing in popularity and taken more seriously these days?
People are definitely more open-minded about art therapy now than in the past. That's probably because art is a non-threatening way to engage in the therapeutic process—where difficult experiences, emotions and thoughts can be safely and effectively contained within an artwork. As more information begins to emerge, art therapy is becoming a more accessible tool for people.
Who can benefit most from art therapy? Art exists for everybody, so art therapy can benefit anyone. By enabling creative self-expression and communication through the use of materials and techniques, art therapy can lead one towards achieving personal growth and increased emotional well-being. These can in turn translate to an overall improvement in self-confidence, self-image, creative problem-solving skills, and so on.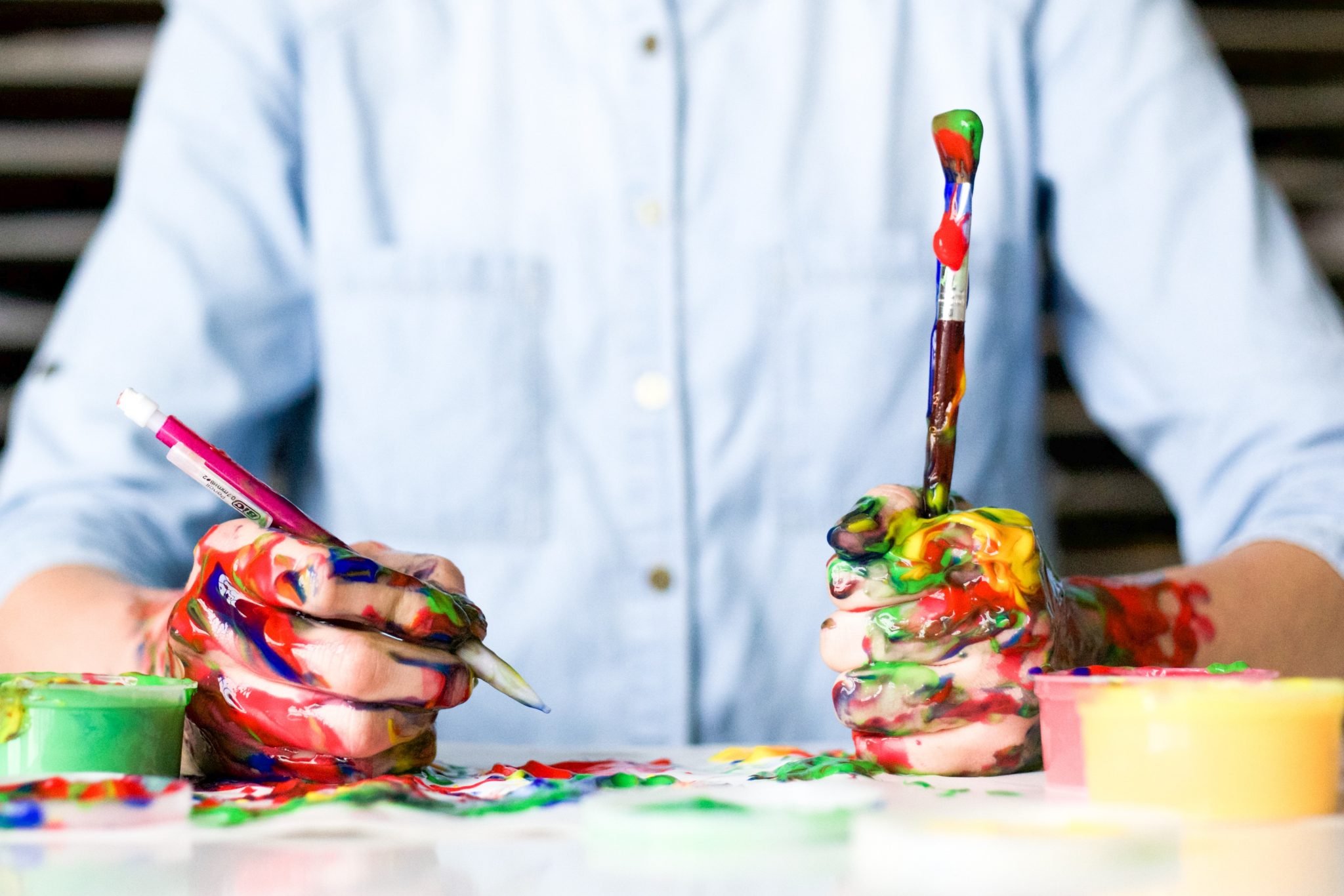 Photo by Alice Achterhof via Unsplash
Can art therapy be self-guided at home?
No. The essence of art psychotherapy lies in the therapeutic relationship and the creative process. Making art at home may be beneficial in relieving stress and encouraging mindfulness; however, working with a therapist will provide clients with a safe space to express themselves, and the opportunity to work through conflict to find healthier ways of being and relating to others.
What kinds of qualities should a good art therapist possess?
A good art therapist is self-reflective, compassionate and has unconditional positive regard.
Like any other job, your role must come with highs and lows. Can you name a rewarding aspect and a challenging one, respectively?
The most fulfilling bit about being an art therapist is the privilege of journeying alongside clients as they navigate through struggles and triumphs. As for challenges, therapists are prone to burn-out if they neglect self-care or do not take it seriously.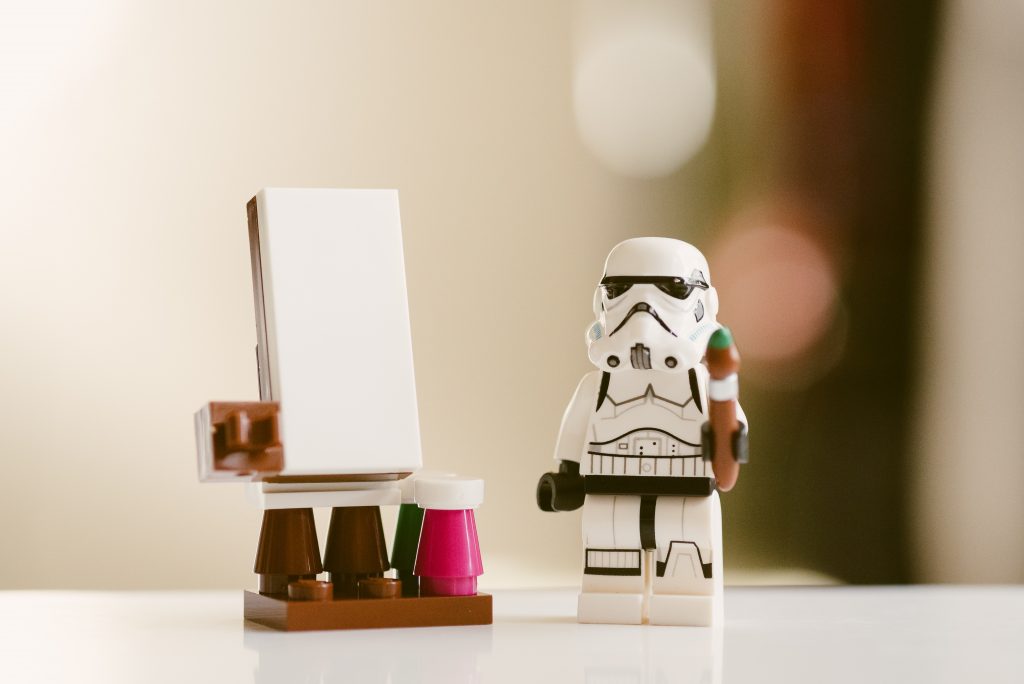 Photo by Daniel Cheung via Unsplash
Please share some instances when you realised your work made a positive impact on someone.
There was a client who sought art therapy to deal with grief and bereavement. But over the course of weekly individual art therapy sessions, the client learned to acknowledge and process their loss, and was able to reconnect with their deceased loved one through remembrance and acceptance. In another case, we had a female client who wanted to delve deeper to gain personal insights. She joined our visual journaling workshop to learn about different techniques, such as working with archetypes, setting intentions for an artwork and developing her personal narrative. This client found the process so helpful she continues to journal regularly two years after that workshop.
Outside your practice, do you also engage in community work?
Yes, we do. For instance, we hold individual and group art therapy sessions for residents of Causa Raudha Women Home, a women's shelter. We've also collaborated with LASALLE College of the Arts, the Singapore Institute of Management and Wisma Mendaki on various community arts projects.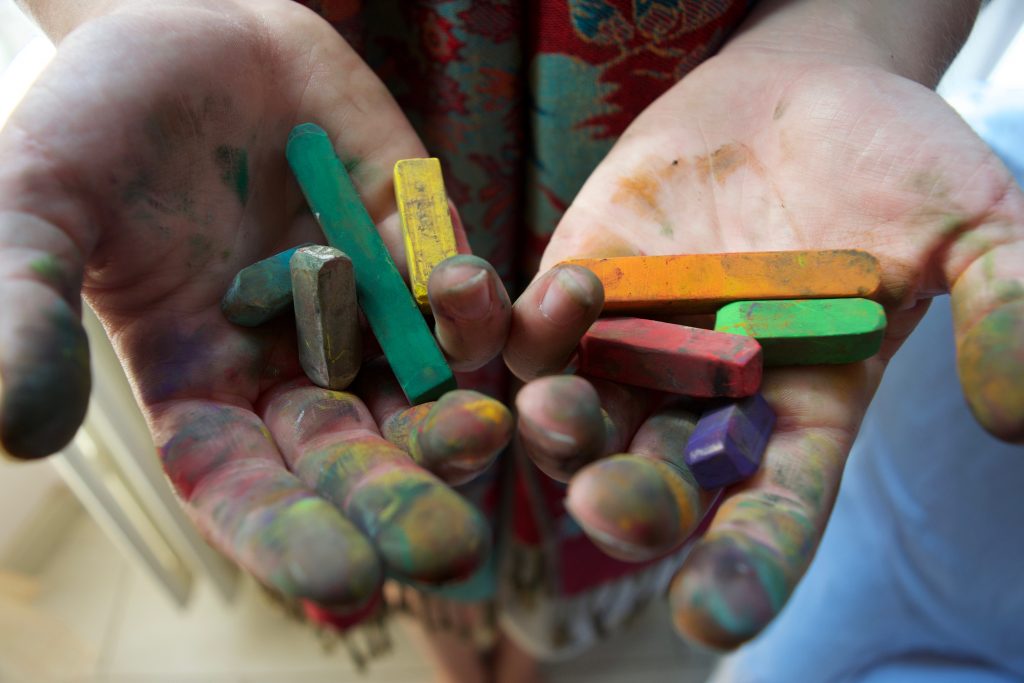 Photo by Rose Elena via Unsplash
What's in store for Daylight Creative Therapies in 2019?
We'll be running group therapy sessions for anxiety and depression from March. Additionally, we hold regular Open Art Studio sessions to facilitate free creative exploration. For more details and instructions on how to sign up, visit our website.
---
| | |
| --- | --- |
| | Isabelle Renee Tong is a first-year undergraduate student at the Singapore Management University's Lee Kong Chian School of Business. An avid reader, writer and food lover, she enjoys discovering and exploring new books, films and dishes. She is passionate about social innovation and entrepreneurship and hopes to learn more about the role of the arts in helping the community. She can be reached at reneetong.2018@business.smu.edu.sg |