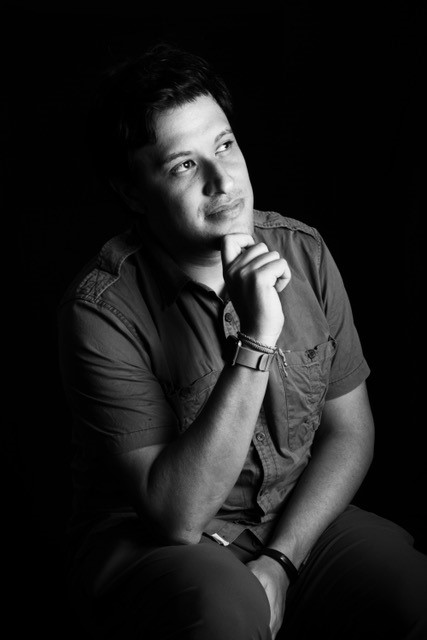 Meet Pedro Aguirre, co-founder of Make the Change, the Singapore-based design academy providing compelling marketing, advertising and design services with a twist. As a social enterprise, they help NGOs, SMEs and others tell the stories they otherwise could not afford to—empowering and transforming communities in the process. Pedro speaks to MIKE ROSS CARROLL about his drive to make design a force for positive change.
---
What inspired you to start Make the Change?
We started Make The Change to help NGOs with creative services, something which often goes overlooked in the sector, as most do not have the resources for it. At the same time, we wanted to empower volunteer designers to use their skills to make an impact. That is how we started, but since then our vision has expanded to include our three pillars that we work on to make a difference: Creative Services, Community Development and Corporate Impact (CSR).
Why do you think we tend to overlook design as a force for change?
Most organisations see design as an extra cost and assume it is very simple to do and not relevant. In my conversations with many NGOs, they shared their desire to use their financial resources to benefit the beneficiaries directly, and many did not see marketing as something that translated into direct social impact. To them, marketing is not a justified cost. Make The Change is about changing this mindset: we want to prove that good design will bring benefits in the long run for NGOs, such as by attracting more volunteers, more beneficiaries and more donations.
Have you seen a shift in how people volunteer their time and expertise in the social sector?
Yes, I think we are getting more people interested in doing good and being part of the social sector. It's now considered cool to be a social entrepreneur, and businesses and consumers alike are becoming more socially conscious. I am definitely observing a mindset shift, in which we as a society as thinking more about others instead of just focusing on making money. The testimonials from our volunteers certainly reflect their passion to be part of social change.
A vital part of your work is in equipping persons with disabilities with digital design skills. How have your programmes gone on to affect your graduates?
We've been working with PWDs for the last two years and have trained around 60 of them in digital marketing, graphic design and website design. The programmes not only build skills but also prepare them for employment. Most of our students left school at a young age, so for them this kind of course is a first! They are treated as normal students and they need to submit assignments, make presentations and arrive on time. This helps to get them ready to join the job market since they will also be treated like normal employees. That is the most successful outcome of our programmes—it's not actually finishing the course, but about preparing our students for meaningful employment. PWDs may traditionally see themselves as being receivers rather than givers, but we hope to challenge this thinking and convince them that they can be givers too.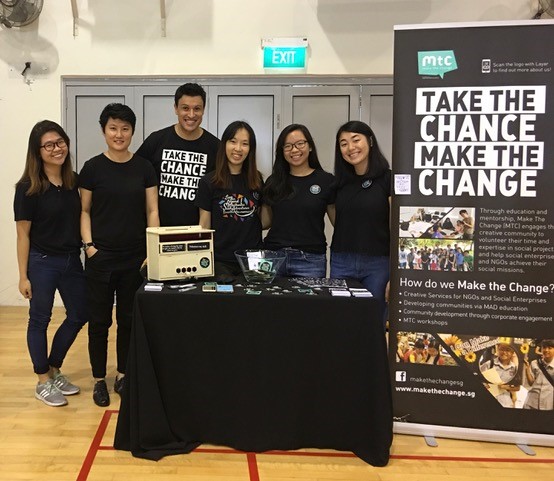 MTC works consciously towards the UN's Sustainable Development Goals (SDGs). Could you tell us more about your efforts so far?
We're focused mainly on Goal 4: Quality Education and Goal 8: Decent Work and Economic Growth. All our projects and initiatives are focused on supporting those goals.
When did you first notice you were making an impact of your own?
I have been working for NGOs for most of my career and I realised I was making an impact when some of the people I helped came and said thank you for helping to improve their lives. For me, I was just doing my work, but it was eye-opening and amazing to learn that my work was making an impact and helping others. I think the most fulfilling bit about being a part of MTC is seeing our students and clients go on to make an impact. We see ourselves as enablers of good, so all the programmes we run are about helping others to achieve their social missions. If it's a client, we want to provide the necessary support for them to achieve their objectives. If it's a student, we try to help them improve their quality of living, and at the same time, make an impact.
You must have had some luck along the way. What is your most fortunate moment in business so far?
In 2015, MTC was awarded with a Commendation Award during the Singapore President Challenge Social Enterprise competition. There are many great social enterprises in Singapore, so being one of the winners was a blessing.
What advice do you have for young, would-be changemakers ready to make a difference of their own?
I'd start with the definition of a changemaker. I see a changemaker as someone who wants to make a difference in society, not just by talking about it, but by their actions. And because one cannot solve all problems alone, they need to work with others in order to make an impact. The best way is therefore to collaborate. I've noticed that many social entrepreneurs are afraid of collaborating and view others as competitors, but that is something that needs to change. Those willing to share knowledge instead of working in silos will definitely have an edge in terms of innovation and ideas. Early on, we struggled to balance financial sustainability with the social impact of our initiatives. Along the way, we participated in so many projects, such that it became challenging for us to select the projects in which we could make the biggest difference. I'm sure this is a problem those just starting out will face. My advice to young changemakers is to carefully monitor the impact they are making as early as possible.
Do you have a tech hack you would recommend to young entrepreneurs about to start their journey?
In our experience, the best resources to use are the free software available to manage and track work. So no need to go and get expensive subscriptions! We use Slack for communication, Skype for calls and Evernote or Google Docs for document sharing. Don't complicate the basics. That's really all you need to get started.
Who is your biggest inspiration?
My family, especially my grandmother. She is always trying to help others.
Finally, how do you think being part of a social enterprise has changed you?
I think it's changed the way I see things. When I was in university, I honestly just wanted to work and make money! It wasn't until I had the opportunity to get involved in NGOs and volunteer work that I saw a bigger world out there—one that needs help and a generous spirit. Being a part of MTC has given deeper meaning to my life, just knowing I'm working actively to make this world a better place.
---
Mike Ross Carroll was formerly an Assistant Manager (Media and Tech) at the Lien Centre for Social Innovation.