Meet David Chen, 35, COO and cofounder of Golden Sunland, a rice company he cofounded in 2016 with Peng Jingkai, 37. When it comes to rice, David is in familiar territory—his father worked in the agriculture sector for decades and he grew up visiting his share of paddy fields—but it is also his calling and passion. That explains why he left a beloved fencing coach job for the plains of Myanmar, where Golden Sunland's rice-growing operations are based. Besides improving the livelihoods of local rice farmers, this relatively young enterprise has also yielded some tasty results: its signature low glycaemic index (GI) brown rice that is so fluffy, fragrant and similar tasting to white rice, it may someday replace the latter entirely. CHEN JINWEN finds out more.
---
What got you interested in the agri-business?
My family has been working in the agriculture industry for more than 20 years. We moved from Taiwan to Singapore when I was seven because my father wanted to take the agri-business into this region, so you can say that I grew up in the trade. Since young, I've had the experience of staying in rural Vietnam and Philippines, visiting the International Rice Research Centre, and setting foot in various rice fields across different countries. When my father decided to retire, I saw untapped potential in the sector. After spending seven years working in Brunei with its government on rice self-sufficiency projects, and another two years as fencing coach at the Singapore Sports School, I decided to plunge into our current venture in Myanmar.
Why rice and why Myanmar?
Rice is the staple for more than half of the global population. Even though diets have diversified over generations, we continue to see an increase in rice demand in response to the growing population. As a result, the rice industry has to up its game. Each unit of land must produce rice more efficiently without any drastic increase in carbon emissions. Myanmar was ideal for several reasons. The country has a rich history and was once the top rice exporter in the 1960s. It is also the last frontier with 7.2 million hectares of rice fields (100 times the size of Singapore). Much of the rural population lives below the poverty line and the farmers are driven to improve their livelihoods, which has in turn created demand for our services.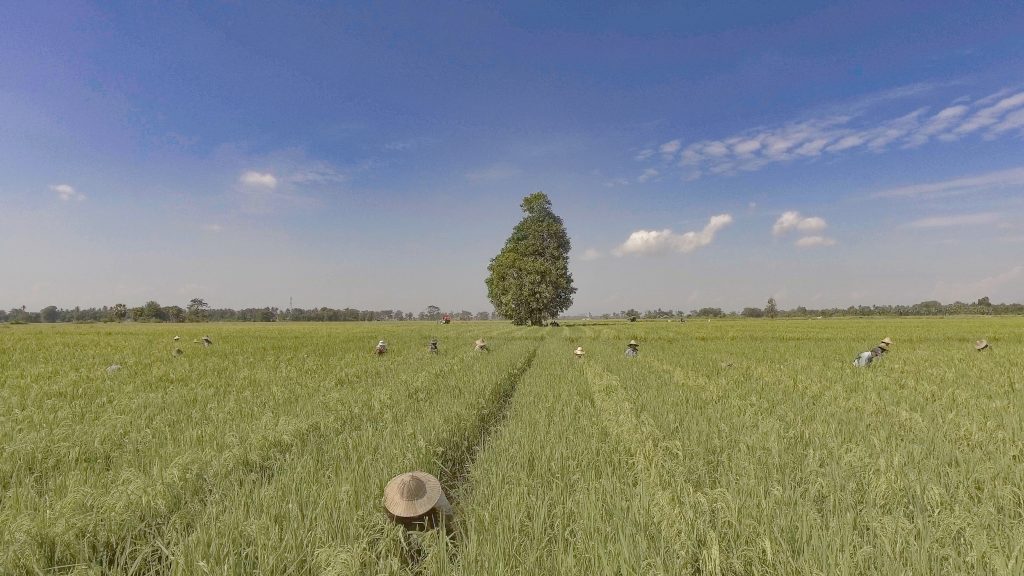 How would you describe Golden Sunland in a nutshell? What sets it apart from other rice companies?
In Singapore, it is the only company that participates in the entire rice value chain, i.e., from seed to rice. Besides bringing the right technology to the ground, we innovate our business model to be more inclusive and sustainable. We can trace each bag of rice down to the village level and the farmer who grew it. By reducing the number of intermediaries between farmers and consumers, we are able to retain greater value, which go towards paying farmers a fairer rate and ensuring that our consumers always have the freshest, best-priced rice.
What are the existing social and environmental challenges in the rice supply chain and how are you managing them?
Smallholder rice farmers are mostly those at the bottom of the pyramid. Since the Green Revolution, technological advancement has not reached the rice farmers simply because of resource scarcity (i.e., lack of money). When farmers' survival instincts take priority over innovation, "change" is viewed as risky, and most prefer to stick to traditional ways than to accept or adapt to newer methods. Rice farming contributes to and suffers the consequences of global warming, and we are in the process of quantifying our carbon emissions. There are presently many solutions to reduce carbon emissions from rice farming, but the reality is harsh. It is hard to talk about climate change to farmers who are worried about their next meal. The first step is to convince them to reduce their fertiliser use, which we try to do during pre-season information-sharing sessions with them, as well as at post-harvest reviews. The farmers are generally more easily persuaded if they see actual cases of farmers who followed our instructions and achieved positive results.
How do you split your time between Singapore and Myanmar and what are the challenges of managing your business across the two countries?
I am based 60 per cent in Myanmar, where I focus on farm operations and strategic partnerships. Our corporate HQ is in Singapore, and that is managed by my co-founder, two full-time staff and active shareholders.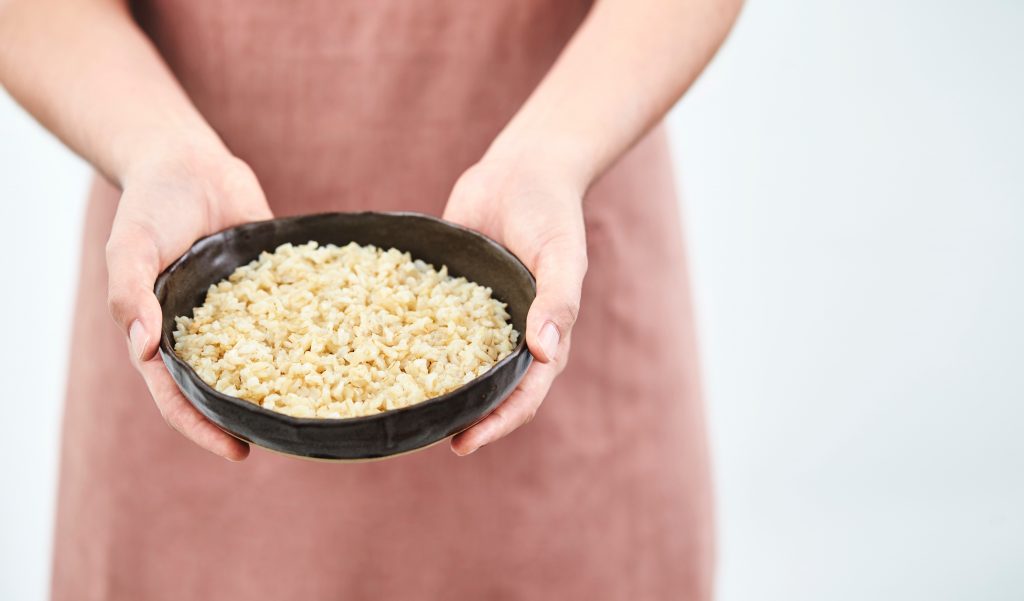 As a start-up, we are learning new things every day. Last year, when we entered the Singapore market, we went through steep lessons on logistics, e-commerce, branding and marketing. We are grateful for the Singapore and Myanmar government's support, and most importantly, the active participation of shareholders. For a growing company, we really appreciate having shareholders who share our vision and contribute meaningfully. On the ground in Myanmar, besides the language barrier, the environment can be extremely harsh. I spend a good 50 hours a month on the road. It also takes time to earn the trust of farmers—very rarely would they look at me and immediately think, Hey, I can trust this guy from Singapore and work with him! Time is also an extremely precious resource, given the time-consuming nature of the rice business. The burden is therefore on the management to run our operations efficiently.
What does a typical work day look like for you?
In Naypyidaw, my typical workday starts at 8 am. The morning is filled with administrative work and external meetings. The early afternoon is reserved for internal meetings with different departments, and in the late afternoon we head out to the fields. I then eat lunch and dinner with our scientists and managers, since many discussions take place over meals. In Labutta, my day starts even earlier—at 6 am—as it takes three hours to reach the fields by boat.
Your company motto is "Growing Rice, Growing Lives". Have there been instances where you saw the impact created by your business?
Yes. This April, our best farmer harvested three times more than his historic yield and doubled his net income. This is what we consider a small win and it spurs us forward. We are working on replicating such success on a greater scale.
You graduated from the Singapore Management University's Master of Tri-Sector Collaboration degree programme. How did your SMU education prepare you for your current role and what else does it take to succeed as an agripreneur?
The skills I picked up during my MTSC course have been instrumental in helping me solve complex problems relating to day-to-day operations in a foreign country. I still keep in touch with my professors, instructors and classmates, and from time to time we reach out to one another for guidance.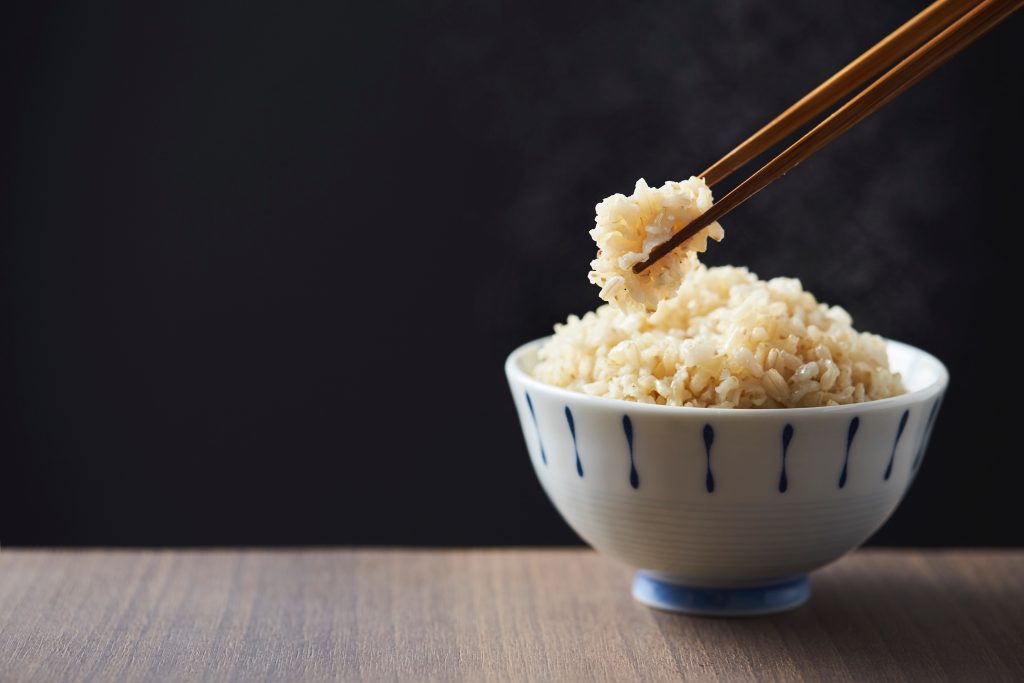 But I don't wish to discount factors such as good timing and luck, and of being at the right place at the right time. I am very fortunate to have a co-founder who transforms ideas into reality, investors who share our vision, and passionate teams in both Singapore and Myanmar. Finally, I believe that "business drives impact". Only when the company is financially viable can it sustain and extend its social and environmental mandate. We didn't get our seed investment because we had a charitable model. We did it because we presented a sensible, scalable and bankable business model which would also benefit the lower-income population.
Tell us one interesting fact about brown rice.
Brown rice is really just unpolished rice, not a different variety. Fewer machines are used to process unpolished rice, but due to its niche status and shorter shelf life, it is often more expensive than white rice. I do however anticipate an increase in wholegrain consumption in the near future as the global population becomes more health conscious.
Do you ever see brown rice replacing white rice completely?
It is a matter of consumer preference, but we hope our low-GI brown rice will be a game-changer. Not only is it a healthier alternative, it tastes similar to white rice and goes well with many dishes. We hope it can replace white rice entirely in time.
What's next for Golden Sunland?
We're in the midst of completing our post-harvest processing centre in Naypyidaw, a crucial milestone in our horizontal expansion plan. Rice will remain our key revenue generator, supplemented by seed sales and secondary products such as biochar. Feasibility studies are being carried out in the area of climate readiness, precision agriculture and workflow enhancement. We're targeting to produce 40,000 metric tonnes worth of rice by the end of 2020, and to improve the livelihoods of up to 3,000 farmers.
Editor's Note: All photos courtesy of David Chen. Golden Sunland rice is for sale at selected retailers as well as online, via The Little Rice Company .
---
| | |
| --- | --- |
| | Chen Jinwen is Assistant Manager of Programmes and Research at the Lien Centre for Social Innovation. With her background in geography and the non-profit sector, Jinwen's interests lie in harnessing research and education to address social and environmental issues. She enjoys good food, badminton and quiet walks in the outdoors. She can be reached at jwchen@smu.edu.sg |