Meet Tengku Suzana, 29, co-founder and Head of Content for Have Halal, Will Travel, an online platform that offers Muslim travellers all the information and resources they'll need for a fuss-free holiday. Vacationing overseas—particularly in countries with a non-Muslim majority—can be tricky when it comes to finding halal food and prayer spaces. Googling for specific information can also be time-consuming and the data may not be reliable. This spurred Suzana to create a one-stop website with curated and comprehensive travel recommendations for Muslims. Through Have Halal, Will Travel, she also hopes to increase representation for Muslim vacationers and encourage them to travel more widely. DIEGO CACERES speaks to the Singapore Management University alumna to find out more.
---
Take us back to the beginning. Did you travel a lot from a young age?
Yes, I've travelled quite a bit with my family over the years. My first trip was at the age of two, when I visited Hong Kong with my parents. Till today, we continue to make an effort to go on a family vacation at least once a year.
When did you first notice an information gap in terms of Muslim-friendly travel content?
Back in 2013, I went to Seoul, Korea on a student exchange programme. My schoolmates and I assumed it would be easy to Google for the local halal eateries, given that Seoul is a relatively popular travel destination. However, there wasn't much content in this regard, and the info was fragmented. According to our search, the nearest place was in Itaewon, 45 minutes away from our university location, and we couldn't determine if this info was reliable or worth the journey.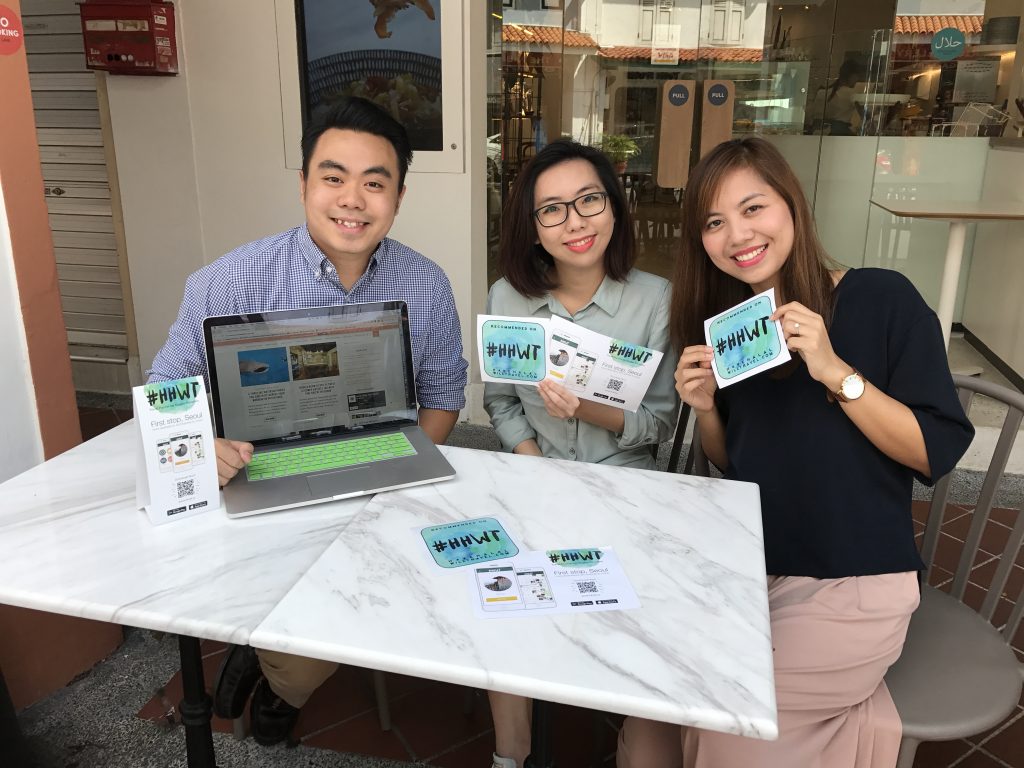 The Have Halal, Will Travel team: Suzana (right) with co-founders Mikhail (left) and Elaine (middle).
That experience eventually led you to start Have Halal, Will Travel. Tell us more about HHWT's early days and how you've grown since.
When I co-founded HHWT in 2015 with Mikhail Goh (my husband and fellow SMU alum) and best friend Elaine Tee, it began as an experiment of sorts. Wanting to gauge how interested Muslim travellers might be to try local cuisine while travelling, we published an online guide to the top halal food choices in Hong Kong. The response was overwhelmingly positive—we received many thank-you messages from readers who found this guide helpful. This encouraged us to churn out weekly guides covering other popular destinations like Japan and Korea. To date, HHWT has a monthly reach of 9.1 million. We have native advertising campaigns with governments and brands including Visa, Hong Kong Tourism Board, Singapore Tourism Board, Tourism Western Australia, KLM, Scoot, AirAsia, Nestle, Klook and more. These campaigns have also been a great way to invite partnering organisations to learn more about the needs of the Muslim travel community—a growing market.
Beyond being a helpful resource for Muslim travellers, HHWT aims to foster peace between Muslims and non-Muslims. What inspired this purpose-driven aspect to your business?
I was deeply impacted by a dinner table conversation Mikhail and I had with a group of Japanese businessmen in Tokyo. This took place a few days after the 2015 Paris bombing incident, so we ended up discussing the terror attack. In that moment, I had a sort of epiphany: it struck me there and then that Muslims and non-Muslims rarely get the opportunity to interact and come to a deeper understanding about each other's cultures and faiths. That sparked the idea of using travel as a way for Muslims to be global ambassadors for peace. The Islamic faith plays a large role in the daily decisions a Muslim makes. This extends to travel. Even overseas, they are required to perform the obligatory prayers and consume halal food and drinks. Some Muslims may therefore come under the impression that countries with a small Muslim population—Japan, for instance—will not be as conducive or accommodating, and refrain from visiting them. However, what these travellers most need are more information and support, both of which HHWT offers. Now that we've done the research for them, we hope they will be encouraged to travel widely and have more positive interactions with non-Muslims.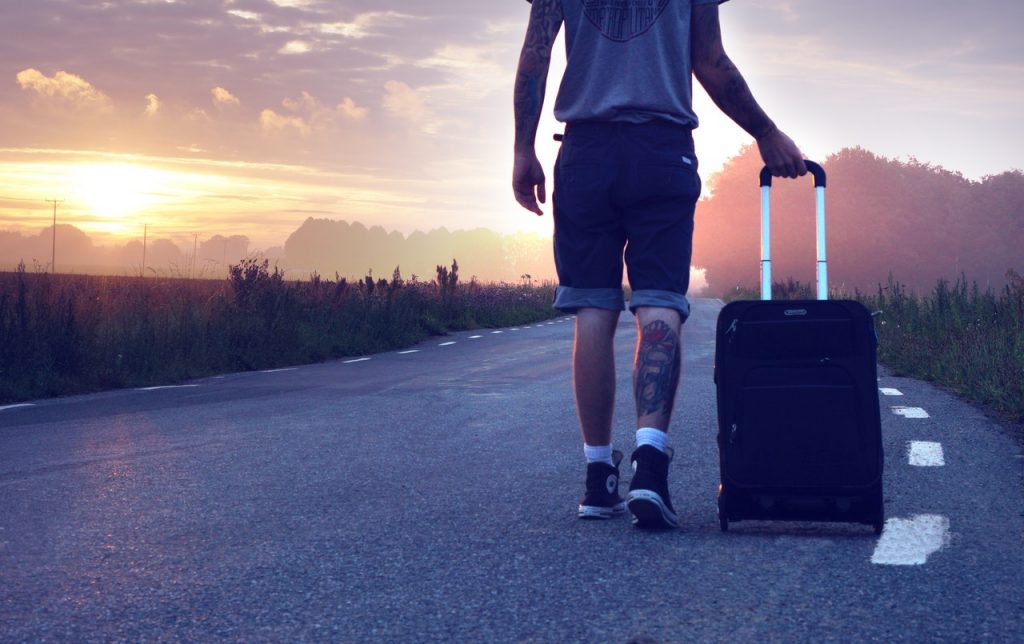 Image by Pixabay via Pexels.
What has been the most rewarding aspect of your career?
Knowing that we're making a positive impact on the Muslim travel community every single day. We see this in the comments and messages we receive through social media and emails. Many are grateful for our online guides, and they often tell us how our content inspired them to visit certain destinations.
Conversely, what's the toughest part about the job?
Finding the right people to join us on this journey. Many new entrepreneurs are eager to snap up the brightest talent available in the market, but I believe in taking more time to source for the right people. Every company has its unique culture and set of values, and it takes just one person to upset the whole balance.
What advice would you give your younger self, knowing what you do today?
That you'll be making mistakes but it's all right. What's more important is picking yourself up again and learning from the experience.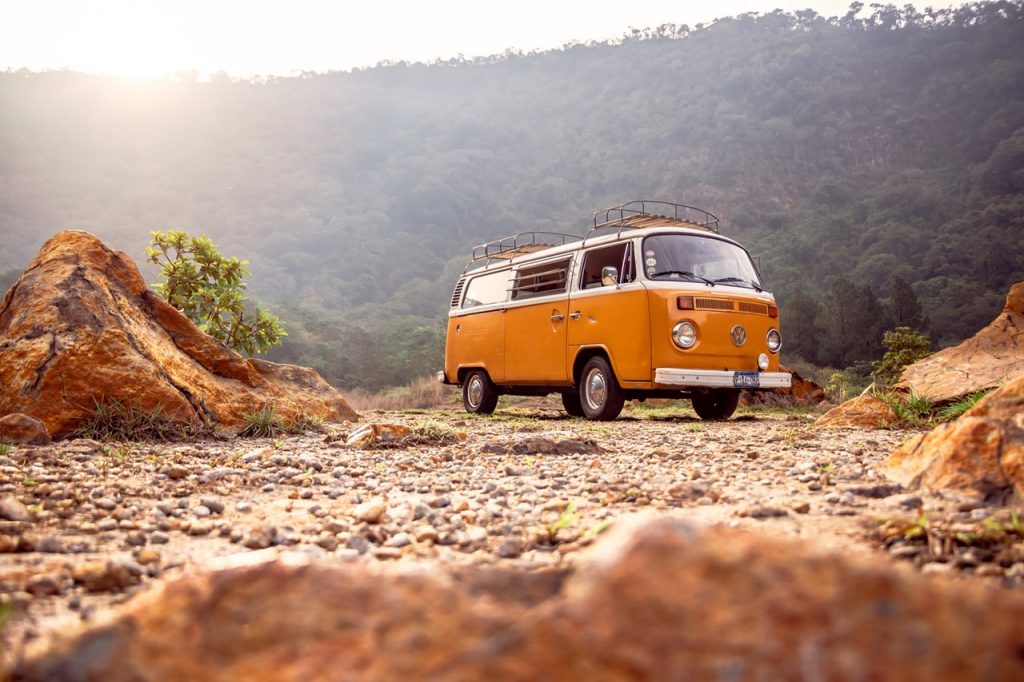 Photo by Alfonso Escalante from Pexels
HHWT has turned 4 this year. What's next for the company?
We'll be expanding further into Malaysia and Indonesia while launching several other products (such as apps) to enable Muslims to travel better.
How do you think the travel scene will look in the next 10 to 15 years?
There will be some interesting developments. I foresee that big data and one-stop-shopping will feature prominently in the scene. Players like Google will quickly disrupt and dominate the travel space by aggregating and delivering relevant content to users, allowing for faster trip planning and better price comparison between brands. More niche travellers and their needs (vegans, kosher, Jains, etc.) will increasingly be catered to as well. Moreover, I believe there will be greater demand for experiential travel: more people will desire to go on holidays that resonate on a deeper, emotional level—we're already seeing this with Airbnb experiences. Finally, advances in virtual and/or augmented reality may enable anyone to "travel" from the comfort of their own homes.
Now that you've curated so many Muslim-friendly vacations, we're curious to know what your ideal holiday looks like.
Definitely a getaway in the Maldives, which was also my honeymoon destination. On my perfect vacation, I'd be snorkelling all day long, enjoying yummy food (halal too!) and admiring the unbelievably beautiful sunrises and sunsets.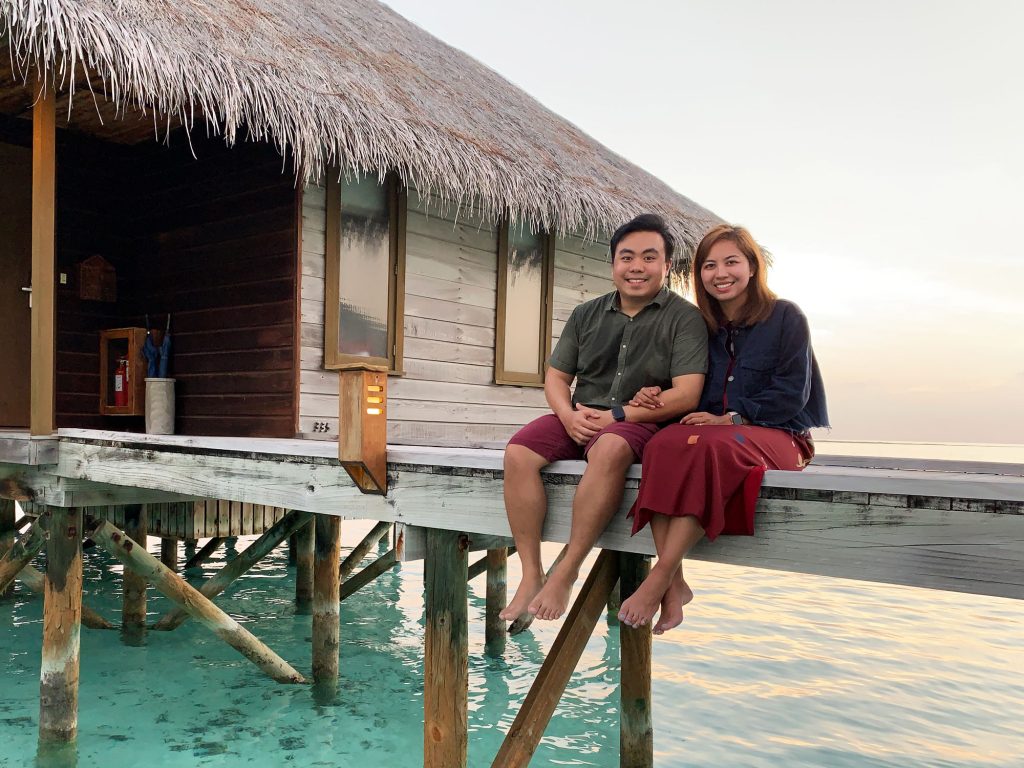 Suzana and Mikhail on their Maldives vacation.
All images courtesy of Tengku Suzana.
---
| | |
| --- | --- |
| | Diego Caceres is a second-year undergraduate at the University of Pennsylvania and was a social media intern for the Shirin Fozdar Programme at the Lien Centre for Social Innovation. He's a natural-born explorer, enjoying travelling and learning about the history and futures of locations he's visited. Passionate about providing everyone with an equal opportunity, Diego hopes to write articles highlighting the individuals who increase representation for their communities and that shed light on social issues. He can be reached at dcaceres@sas.upenn.edu |