By Linda Wang
The general narrative of modern entrepreneurship tends to centre around massive tech-based companies and their celebrity founders. Take, for instance, Apple and Steve Jobs; Microsoft and Bill Gates; Facebook and Mark Zuckerburg; Tesla and Elon Musk; or Amazon and Jeff Bezos. The consumer-facing business models and behemoth size of these organisations make such a brand of entrepreneurship highly visible in the public eye. However, while none can deny that these ubiquitous brands originated as humble start-ups, they are mostly celebrated for their success at scaling up. But what about the companies that choose not to go big?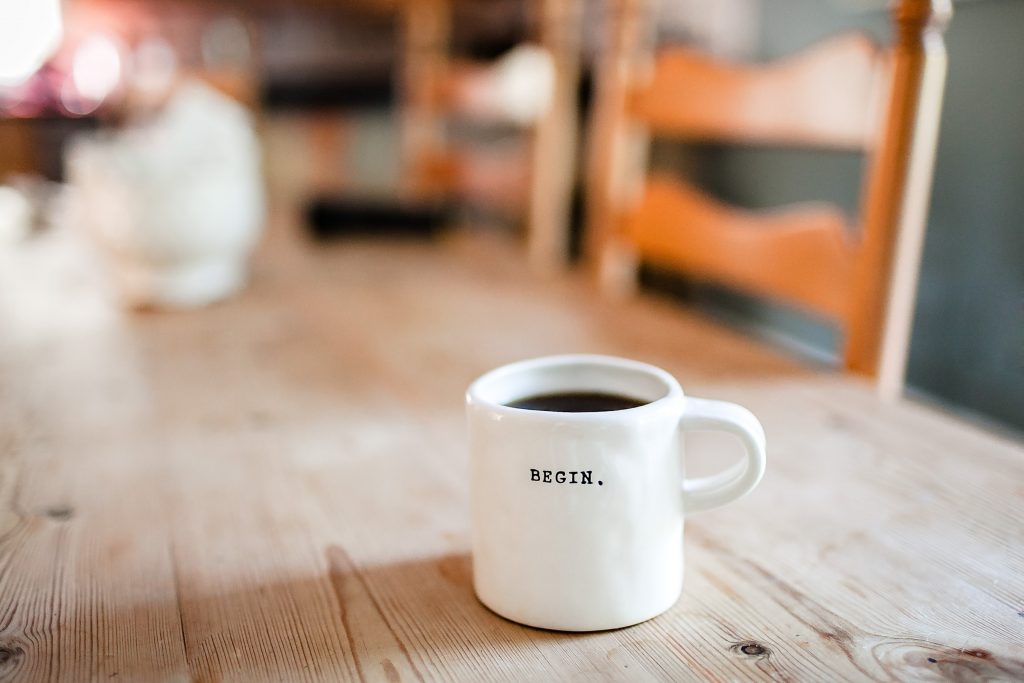 Image by Danielle MacInnes via Unsplash.
My personal upbringing has strongly influenced my perception of entrepreneurship and of small- and medium-sized enterprises (SMEs). I grew up in a two-income household in Seoul, Korea, where neither of my parents worked at a conventional office. Owners of a small export business, they operated out of a spare room in our apartment that was equipped with computers, a decade-old printer and a slew of telephone lines. Inspired by them, I have always held a deep appreciation for start-ups and modestly scaled businesses. Therefore, during my eight-week internship in Singapore, I was excited to find out more about the SME scene here.
#EntrepreneurLife: Who, What, Why?
Though the words "small" and "medium" form part of its initialism, SMEs are defined broadly and their official description varies from country to country. In Singapore, SMEs refer to "enterprises with operating receipts not more than $100 Mil or employment not more than 200 workers for all sectors." In 2018, they accounted for 99 per cent of Singapore's companies, 72 per cent of Singapore's employment, and 48 per cent of the country's value-add, a proxy statistic for Gross Domestic Product. On top of their economic contributions, SMEs also create numerous job opportunities for citizens, specifically increasing the socio-economic mobility of low-income workers. By being smaller and specialised, they are able to serve targeted, even niche consumer demographics. Whether it's cruelty-free apparel and beauty, artisanal crafts, or vegan and hipster cafes, they are important creative outlets in what would otherwise be a mass-market consumer landscape.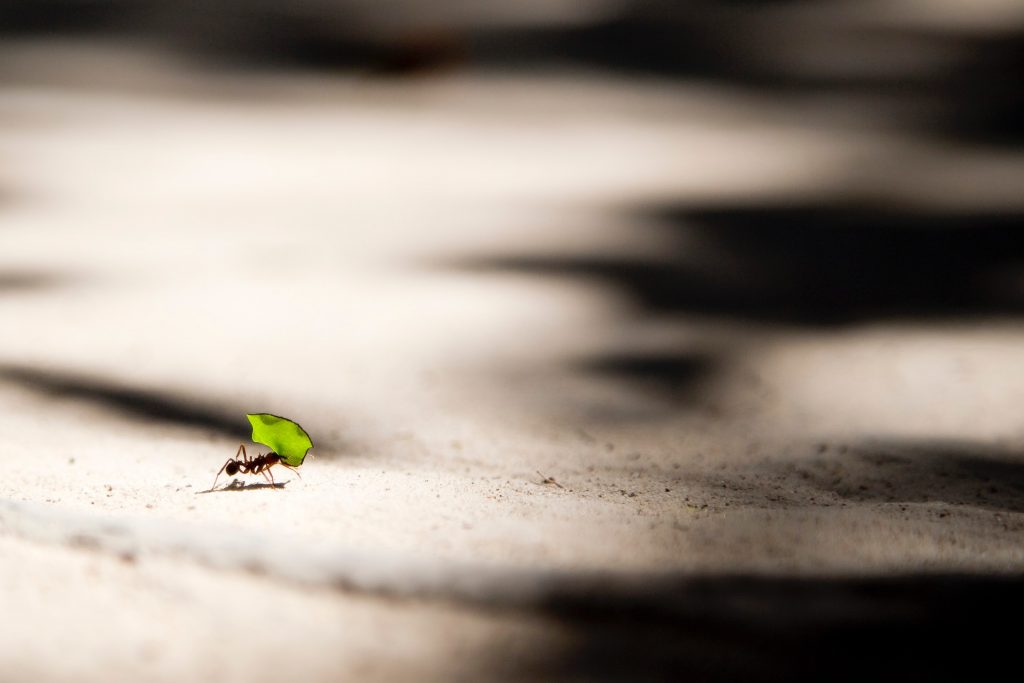 Image by Vlad Tchompalov via Unsplash.
The #entrepreneurlife, however, isn't for everybody. Those who take the proverbial leap of faith go in with their eyes wide open, contending with both the high financial risks and lower initial pay, but also recognising the long-term value in the investment. In some cases, entrepreneurship can even be a way to attain a level of autonomy and job satisfaction not as easily derived from a corporate career. For Daniel Tan, founder of Food Playground, self-fulfilment was his reason for eschewing the corporate life to open a cooking school in Chinatown:
"I spent 10 years working in the travel agency. I was doing pretty well and drawing a five-figure monthly salary. Life was comfortable, but like many people who experience their mid-life 'awakening', I started asking myself if there was anything more to life than making money. People spend the first few years in their careers trying to move up the corporate ladder, but after some time, they start feeling like they're just going through the daily grind, and the next pay cheque doesn't give them the fulfilment they need. After a decade in the corporate world, I had my mid-life 'awakening' and decided I wanted to do something that was more meaningful."
The Struggle Is Real
Like businesses of any other scale, SMEs come with their unique set of challenges. In my interviews with various start-up founders, insufficient manpower and financing were cited as two major obstacles. This is consistent with the research: a 2019/2020 National Business Survey conducted by the Singapore Business Federation found that "hiring people with right skills/attitude" was a key challenge for 60 per cent of the 621 SMEs surveyed, while DP Information Group's 2017 SME Development Survey stated that 35 per cent of SME owners listed financing as a concern for their business.
Manpower
The start-up sector is no stranger to a shortage of skilled labour. In a 1994 study on Singaporean undergraduates' perception of MNCs and SMEs, its researchers listed some areas in which MNCs were thought to have an advantage over SMEs: pay, fringe benefits, working conditions, long-term career prospects, marketability and job security. How much of this "conventional wisdom" continues to hold true 25 years later, especially in regard to talent?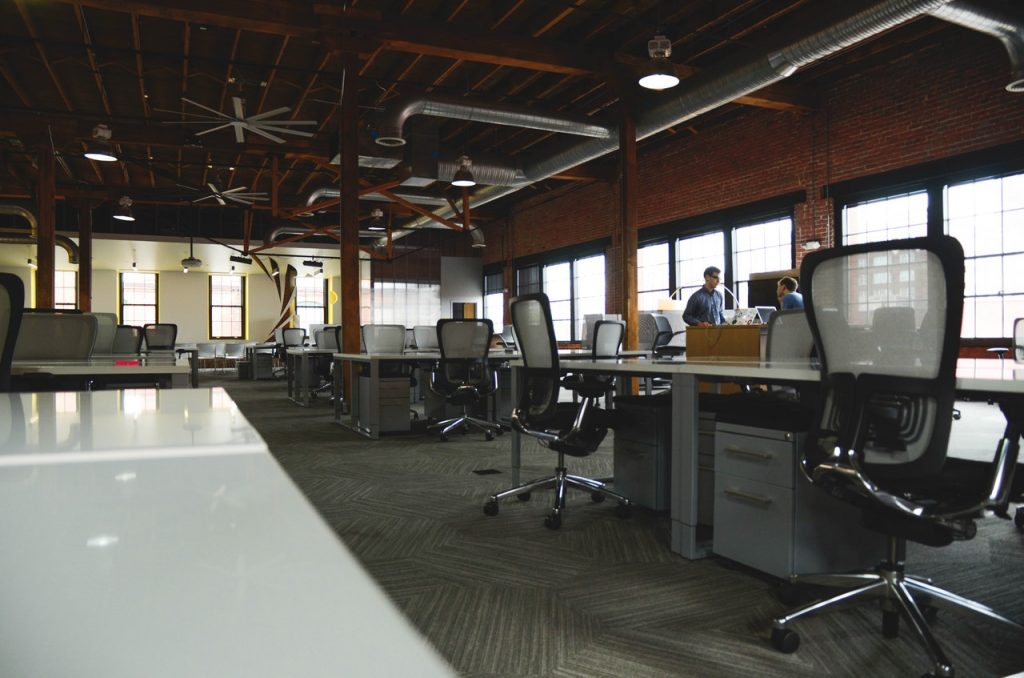 Image by Startup Stock Photos via Pexels.
In Raymond Tan's case, manpower shortage is still highly relevant. He is the founder of Constant Bearing, which digitises port call operations to optimise port turn-around time. Without enough or suitable talent, Raymond has had to turn to himself as a primary resource. He described how he tapped into his own insider knowledge (he previously worked in the shipping industry for eight years) and relied on personal networks to create business opportunities.
"It's a challenge to find people who are willing to jump into [the company] full-time as well….it's difficult to find someone who is committed....[On turning to his own resources] I went into the market and started speaking with peers and friends who are also in the industry to get their input and feedback. It helped that these professionals are people whom I already know. They therefore saw me as credible and were willing to speak to me."
Florence Tay, the co-founder of UnPackt, faces a similar talent crunch. She runs Singapore's first zero-packaging grocery shop, but only has three other employees on her team. As a result, everyone juggles multiple roles ranging from day-to-day operations, to event management and marketing. However, Florence acknowledged some upsides to having a lean workforce: exposed to different aspects of the job, her staff members learn to adapt quickly and develop diverse skill sets in the process. In the long term, this increases their growth potential.
Financing
Why do smaller businesses find it so much harder to acquire the necessary funding? The primary reasons are a lack of assets to use as collateral and inadequate public information—the two key considerations of banks when it comes to loan applications. If, however, the loans are approved, they come at a much higher interest rate than the companies themselves are able to afford in the long term. It therefore comes as no surprise that according to a 2017 World Bank survey, a mere 27 per cent of small enterprises in East Asia and the Pacific were found to have utilised formal credit, in contrast to the 43 per cent of medium and large enterprises that did. The SME founders I interviewed also spoke of their difficulties in securing loans to start (or scale) their businesses—many relied on personal savings in the absence of investor capital.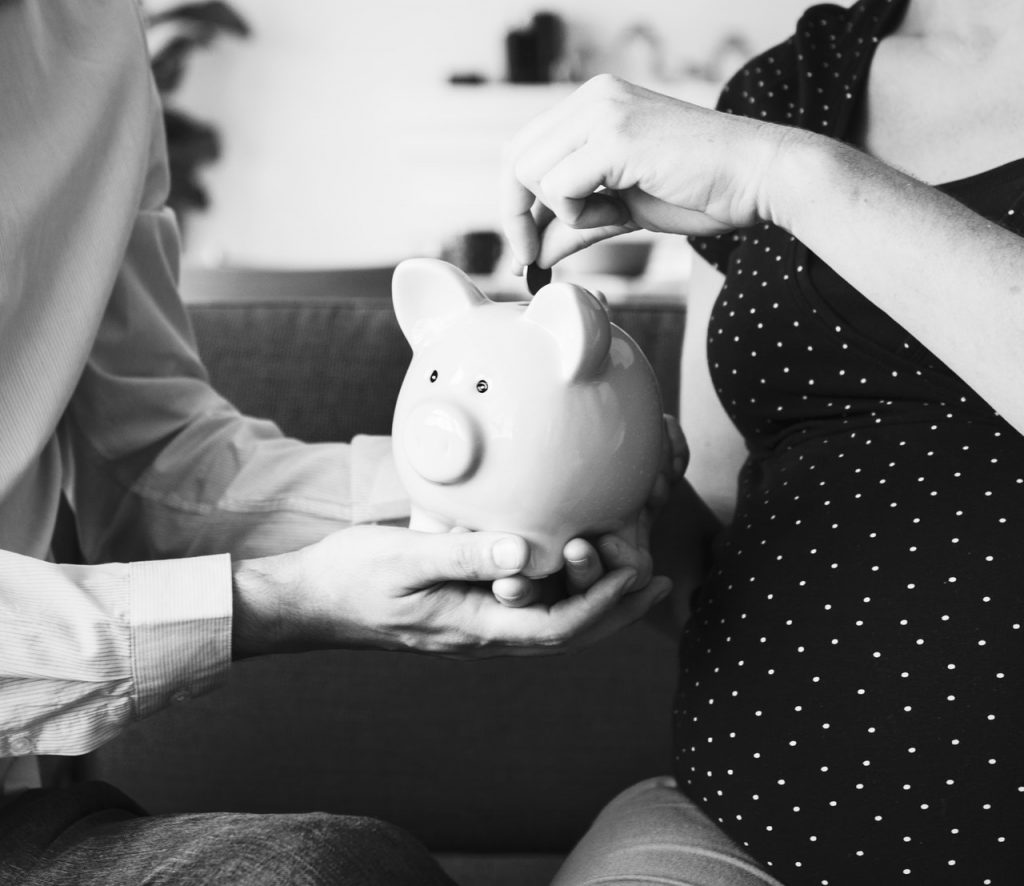 Image by rawpixel.com via Pexels.
To help bridge this "credit gap", the Singapore government participates in risk-sharing with financial institutions to encourage banks to approve more loans to SMEs. In 2017, Minister for Trade and Industry S. Iswaran announced that the government's portfolio of loan programmes would "collectively catalyse $5 billion in loans up to 2020" and that "$1.5 billion of grant support for capability development in SMEs" had been set aside in the budget. However, while this commitment is impressive in theory, qualifying for the various schemes can be tricky. UnPackt's Florence Tay, who was unsuccessful, shared her experience:
"We tried to apply for grants but found that we were not eligible. Generally, there are fewer grants available for businesses in the retail sector, especially new businesses. One grant we considered applying for required that the recipient business had to be at least one year old. But [the problem is that] businesses are most in need of funding when they have just started. That's a gap in the grant programme that's not being addressed."
Neither was Food Playground's Daniel Tan able to access the government funding. His social enterprise employs stay-at-home mothers and active elders instead of professional chefs to conduct cooking classes. However, this unique feature of his business model turned out to be a hurdle.
"We applied for a start-up grant back in 2012….We went through the rounds, but the interviewers had serious concerns about our business model. They imposed a condition that we had to hire professional chefs before we could proceed with the grant application."
Daniel and his team eventually decided against pursuing the grant. But without the financial help, they had to think of creative ways to sustain the business.
"We were operating on a shoestring budget. Most SMEs have zero marketing budget in the beginning, because whatever funds you have go straight into operations. Our marketing strategy was therefore guerrilla marketing. Having no funds to spend on advertising really forced us to be creative."
Similar to Constant Bearing's Raymond Tan who turned to himself as a resource, Daniel leveraged past job experiences and contacts:
"My corporate experience helped a lot: I had many contacts in the travel industry, so I was able to get in touch with travel media sources to give us a write-up. We hosted journalists and travel agents to try our experience, and fortunately, a few of them wrote about Food Playground and promoted us."
---
Did You Know…

…that Singapore minus SMEs is a country without its ubiquitous hawker stalls?

Image by Andrea Ang via Unsplash.

In 2017, there were 13,865 licensed hawkers across the island. Hawker fare is a source of cultural pride for Singaporeans and an attractive component of food. Recognising its integral place in the national identity, in 2019 the Singapore government nominated hawker culture for the UNESCO Representative List of Intangible Cultural Heritage. Besides offering delicious, convenient and affordable meals, hawker centres—where the various hawker stalls are clustered—provide employment opportunities for lower-skilled workers or the elderly.
---
On the SME Trail….

During my eight-week internship in Singapore, I was on the hunt for interesting or quirky businesses of a smaller scale. The following (arranged in alphabetical order) are a just few gems that I discovered.
Image by Ian Schneider via Unsplash.

Cat Socrates curates an eclectic collection of books, stationery, home decor and fashion accessories by both homegrown and international designers. They are also a platform for aspiring and "indie" artisans to showcase their products to the general public. As its name suggests, Cat Socrates has two in-house cats—one in each of its two store locations. Curated Records, a boutique record store in Tiong Bahru, offers a wide selection of vinyls, from pop music and Broadway musical soundtracks, to niche indie albums. This music shop is not just for audiophiles, though—shelves upon shelves of vinyls and their accompanying album art make for plenty of Insta-worthy #shelfies. Started by two SMU graduates, Lola's Cafe is a cosy, independent coffee place with a hearty brunch menu, desserts, craft beers and finely roasted coffee from Colombia, Brazil and Ethiopia. For serious aficionados, there is a coffee-tasting platter which includes sample sizes of white and black coffees. At the time of publication, they were offering a limited edition Milo cake for National Day. Interested to make your own bowls, cups and plates? Step into The Potters' Guilt, a ceramics studio located in the heart of Chinatown. The lessons are taught by experienced artists, and this cozy atelier makes for an intimate setting for both small classes and team-building sessions. The Boneless Kitchen is a vegetarian Korean restaurant as well as a social enterprise. The meat industry is a major source of carbon emissions, so by not relying on animal products, this eatery hopes to promote environmental consciousness. True to their commitment to create positive social impact, 40 per cent of The Boneless Kitchen's hired crew are persons with special needs. However, the main star of the show is still the food: diners can look forward to an authentic Korean vegetarian experience, with ingredients that are sourced from Korea and every item on their menu being completely vegetarian. The Green Collective is a collaboration between more than 35 Singaporean eco brands that promote a more sustainable lifestyle. At their two retail locations, one can find everything from artisanal soaps and reusable straws, to other eco-friendly beauty products. The Green Collective also hosts regular workshops in soap-making, composting and upcycling. The Singapore Trading Post features furniture and decorative pieces inspired by the colonial Singapore era. The wares are sourced directly from ethical manufacturers in India, China, Indonesia and Vietnam. Worth checking out are the store's vintage-looking collection of rattan chairs, elmwood stools and Chinese cabinets. Tombalek is a woodworking and metalworking centre that offers workshops on how to make your own furniture, toys, knives, guitars and more from scratch. The classes are catered for all ages, and conducted either in groups or for individuals. Wabi Sabi and Me reimagines traditional materials and styles into unique jewellery and accessories. This boutique atelier also hosts jewellery-making workshops: here, you can learn how to craft personalised pieces featuring fine gemstones, or make Mala bracelets, which are commonly used during meditation.
---
Silver Lining
In the case of Food Playground and UnPack't, the silver lining to inadequate financing and manpower was the birth of creativity. In those particular instances, budgeting constraints inspired innovative marketing strategies, while having a tight team ultimately produced multi-skilled and adaptable employees.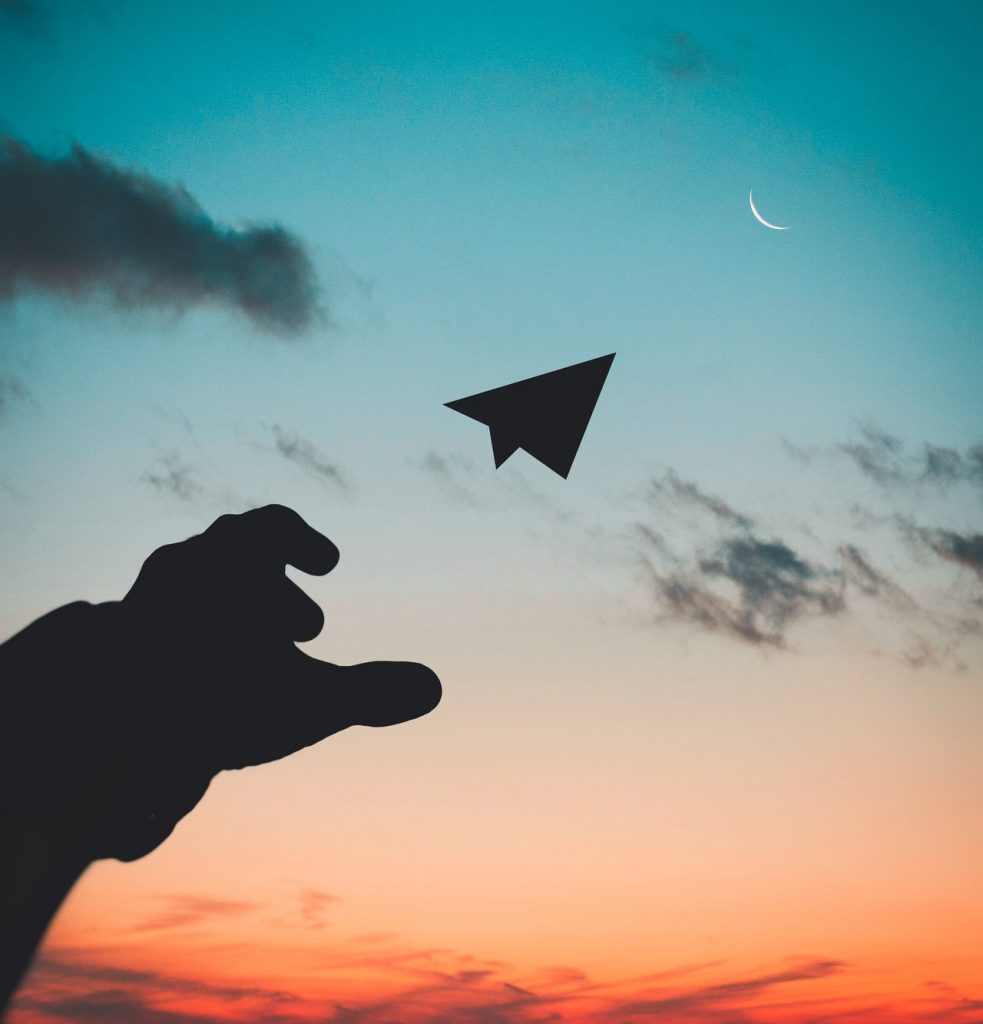 Image by Rakicevic Nenad via Pexels.
There are additionally significant upsides to becoming a businessowner here in Singapore, a country known for having an entrepreneurship-friendly climate. Between 2016 and 2019, Singapore came in second out of 190 economies in the World Bank Group rankings for Ease of Doing Business. It also ranks highly on two other metrics—coming in third for ease of starting a business and first for contract enforcement. Ease is certainly what Daniel Tan experienced, admin-wise, when setting up Food Playground. "It's really straightforward," he described, of the process. "I was able to incorporate the company and set up a company bank account within a matter of days."
---
Enterprise Singapore: Grants, Loans and Other Resources Enterprise Singapore (ESG) is a government agency that was formed by a merger between International Enterprise Singapore and SPRING in 2018. It partners with SME Portal (formerly known as the EnterpriseOne Portal) to serve as the "first stop for Singapore SME owners and aspiring entrepreneurs looking for information, tools and services". ESG's goal is to help local enterprises build capabilities and increase productivity, via the issuance of grants, loans and non-financial resources specific to the needs of SMEs. It presently offers over a dozen financing programmes, loans and grants for enterprises at different stages of growth. As of 2018, it has supported 7,000 projects in terms of capability and productivity upgrading, and facilitated the businesses' access to new markets. The projects are estimated to generate $10.2 billion in value-add and create 10,500 skilled jobs. Grants

Startup SG Founder
Startup SG Tech
Productivity Solutions Grant (PSG)
Enterprise Development Grant (EDG)
Market Readiness Assistance (MRA)

Loans Enterprise Singapore participates in risk-sharing with financial institutions to lower interest rates and increase credit lending to SMEs. Some of such loans include:

SME Micro Loan
SME Working Capital Loan
SME Venture Loan
SME Equipment and Factory Loan

Non-Financial Resources Beyond funding, ESG offers non-financial resources in the form of business toolkits and advisory services. Start Digital pack was launched as part of the government's 2017 "SMEs Go Digital" initiative, aimed to encourage SMEs to increase their productivity by building digital business capabilities. The pack grants the companies free access to two business solutions, such as HR payroll software or digital transactions software, for six months in an 18-month commitment period. ESG has additionally partnered with five trade organisations to establish 13 SME Centres across Singapore, which offer 1-to-1 business advisory services and workshops. As of 2018, the SME Centres served over 30,000 businesses, 95% of which are small enterprises with less than S$10 million in annual revenue.
Note: Information is accurate at the time of publication.
---
I have always had a great amount of respect for small businessowners. In the past few weeks, after having met and chatted with various SME founders, my admiration for them and the agents who support them has only swelled. Though not all enterprises go on to become Apple or Facebook, their modest scale does not diminish their importance.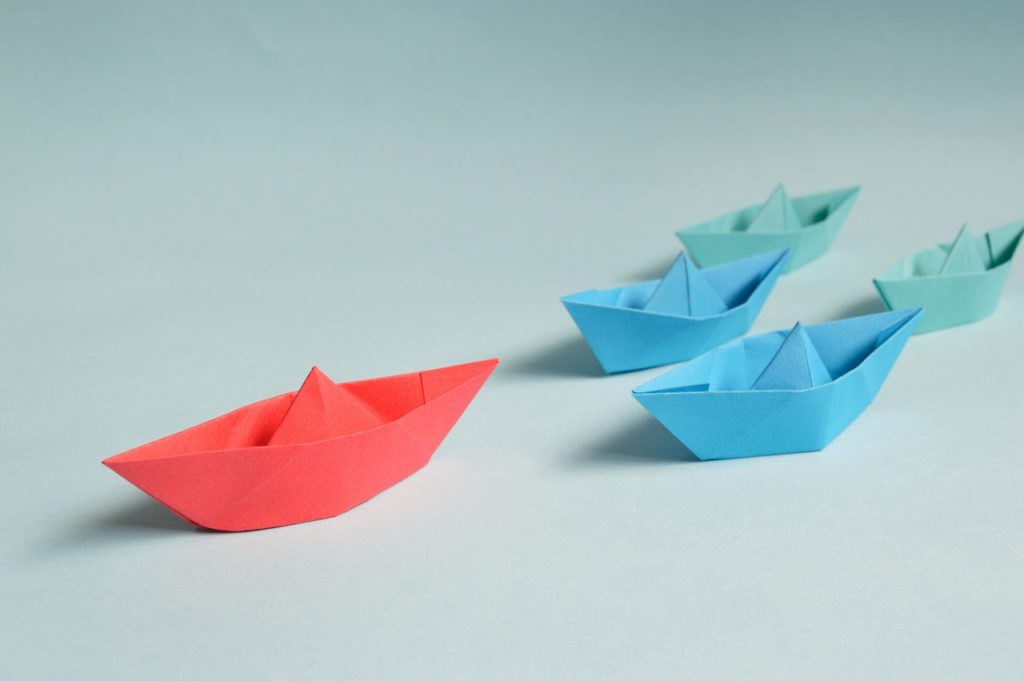 Image by Miguel Á. Padriñán via Pexels.
This article celebrates all manners of SMEs, while also acknowledging their challenges and expressing admiration for their fighting spirit. Small and medium-sized enterprises may come with less job prestige and social recognition than bigger corporations, but this sector—often underappreciated, underrepresented or even misunderstood—plays a larger role in our lives than we may realise. Don't believe me? Close your eyes for a second and picture a world without independently run stores and businesses. What would that look like and how does it make you feel? Your response may be more telling than you imagine.
Banner image by Pixabay via Pexels.
---
| | |
| --- | --- |
| | Linda Wang was a 2019 Summer Associate (Editorial) at the Lien Centre for Social Innovation. She is a rising sophomore at the University of Pennsylvania, where she studies Mathematical Economics, Computer Science and Political Science. She also writes for the online journal of Sigma Iota Rho, an International Relations Honor Society. Linda is passionate about social entrepreneurship and their potential for meaningful change. In her free time, she loves listening to podcasts and audiobooks, travelling the world and journaling. She can be reached at itslinds@sas.upenn.edu |