By António Paraíso
While luxury consumption is traditionally associated with ostentation and extravagance, the rise of eco-consciousness is reshaping the expectations of today's luxury consumer, and indeed redefining the luxury market as a whole. According to the Sustainable Fashion Blueprint 2018 report, about 57 per cent of consumers cited sustainability—along with fit, price and style—as one of their key considerations when buying fashion items. Similarly, while "luxury" is typically understood to mean "something adding to pleasure or comfort but not absolutely necessary", the same customer with access to life's greater refinements is also mindful of environmental impact, and in favour of a more evolved and sustainable brand of luxury.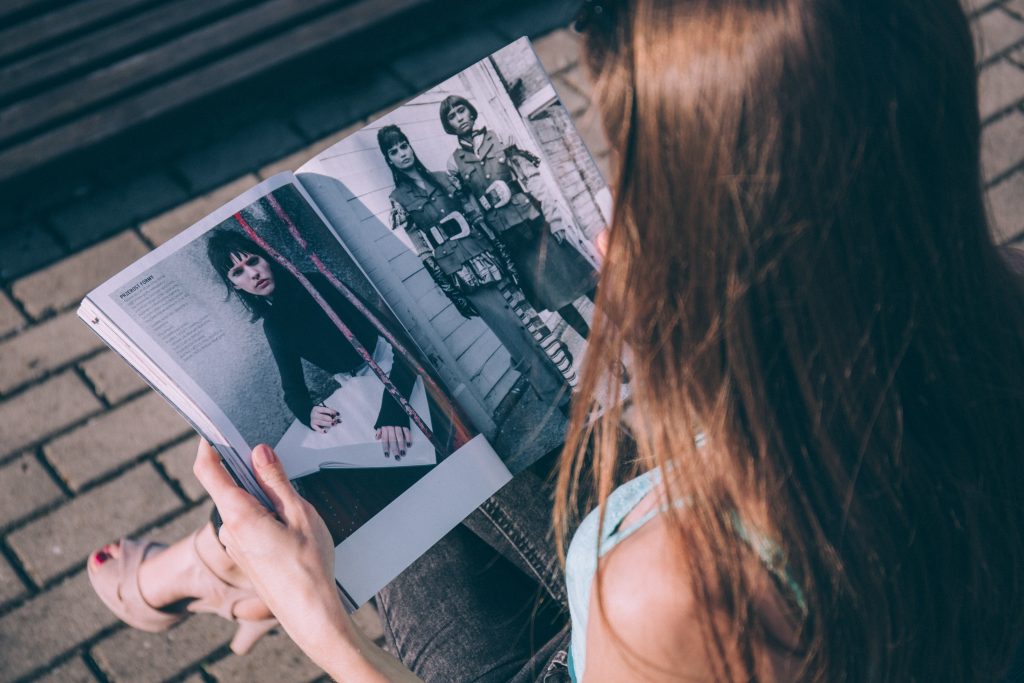 Photo by freestocks.org via Pexels
Sustainable luxury—which also goes by honest luxury, smart luxury, new luxury, or green luxury—embodies the eco-friendly and socially responsible business behaviours that the modern or millennial customer base expects. In fact, the 2018 Predictions Report by Positive Luxury showed that younger people want to understand the production process of an item, and its social, economic and environmental impact, before committing to a purchase or supporting a brand. But more than just a response to evolving consumer mindsets, I believe that the sustainable luxury movement is led by a desire for change from within the industry. As a regular attendee of The Financial Times Business of Luxury Summit—an annual conference involving senior executives, professors, consultants and influencers in the global luxury sector—I have observed that sustainability and social responsibility are prominently discussed issues, and believe the brands themselves are eager to improve processes and set the standards for sustainable and ethical practices. In the following sections, I will highlight the efforts of a few luxury brands and establishments that, in my view, are trailblazers in the sustainable luxury movement.
Conscious Change from the Top
François-Henri Pinault, Chairman and CEO of Kering —the conglomerate that owns Gucci, Saint Laurent, Bottega Veneta, Balenciaga, Alexander McQueen, Boucheron, and other luxury brands—is one such champion for ethical, eco-friendly luxury.
Believing that "Luxury and sustainability are one and the same", Pinault created the position of Chief Sustainability Officer and Head of International Institutional Affairs—a job that went to Marie-Claire Daveu, formerly Chief of Staff at France's Ministry of Ecology, Sustainable Development and Energy. At the 2018 FT Business of Luxury Summit, Daveu highlighted Kering's remarkable achievement of jumping from 43rd to second place in Corporate Knights' 2019 Global 100 Most Sustainable Corporations in the World index—all within one year. She stressed the importance of sustainability-focused luxury in the face of climate change, loss in biodiversity and increasing resource scarcity. "You have to show everyone it is possible to lead and be successful in business and simultaneously be respectful to people and the planet we all live in," she said. In Kering's 2025 Sustainability Strategy, the adjectives "Care", "Collaborate" and "Create" feature as central tenets. The group aims to reduce their environmental footprint by 40 per cent across all operations and supply chains (such as by cutting greenhouse gas emissions by 50 per cent) and to pay closer attention to animal welfare; on the latter point, Gucci announced their decision to ban the use of animal fur in their products. Kering is additionally partnering with start-ups, design schools and universities to research and develop new sourcing solutions and innovative raw materials that will ultimately pave the way for more sustainable business models and supply chains. Their Materials Innovation Lab, for example, is developing environmentally-friendlier materials in fabrics and textiles.
The Long View
Gabriela Hearst's eponymous label is the antithesis to "fast fashion". Through her brand, the Uruguay-born and New York-based designer wants to reflect the benefits of a slower pace and process: "where things are made with care and detail, where tradition is more important than trend, where there is a purpose to every piece". Hearst has also taken over the operations of her family's ranch back in Uruguay, where she grows grass-fed organic cattle (mainly merino sheep) that supply the natural fibres for the production of her fashion pieces. Her customers, she claims, appreciate knowing "where materials come from and who is making them". https://vimeo.com/gabrielahearst/thesource
Source: "The Source: The Wool of Gabriela Hearst (Short Version)" via Vimeo
I had the privilege of meeting Gabriela Hearst at the 2018 FT Business of Luxury Summit, and having an interesting conversation with her. She shared her brand vision: to be a producer of "luxury with a conscience", and to operate the business in a way that aligned with her strong family values. She acknowledged that eco-conscious businesses are more expensive to run since they demand stronger investments, less efficient processes and more expensive materials. (Take packaging, for instance: Hearst uses TIPA flexible, plastic-like packaging, an innovation from Israel. It is compostable in 24 weeks, as opposed to 500 years for standard plastic, but costs two and a half times the price of regular plastic packaging.) However, she considered such eco-conscious packaging a worthy investment, and aims to be a 100 per cent plastic-free label by this year. "The more brands use it, the cheaper it will become. You have to lead for others to follow," she described, of her long-view approach. Hearst's sustainability-focused brand of luxury has certainly resonated with customers. Despite being a niche label that manufactures pieces in limited quantities per collection, the brand has a fast following and even an iconic product—an origami-shaped satchel known as the "Nina" bag.
Fashion, Full-Circle
In an age where "veganism is fashionable; electric cars are the new supercars; and every major fashion brand is suddenly talking about sustainability", more upmarket brands are calling themselves "cruelty-free" or "sustainable". But beyond speaking the lingo, how many are actually walking the talk and steering impactful change in the industry? Designer Stella McCartney is an exemplary trailblazer in this regard. Her namesake fashion label has been fully committed to the sustainability cause since its birth in 2001—a time when the "triple-bottom-line" was still only an emerging concept. Today, the support for ethical and responsible brands has grown considerably, but McCartney is already well ahead of the sustainability curve with a comprehensive strategy.
Source: YouTube
Like her famous parents Sir Paul and Linda McCartney, the designer is also an outspoken vegetarian and animal rights activist, and her views are reflected in her organic and cruelty-free fabrics that include biotech silk, no-harm and hand-selected wool, regenerated cashmere, vegetarian leather, organic cotton, and fibres from sustainably managed forests. She is also advocating for more brands—and the luxury sector—to embrace circular solutions that support regenerative farming and use of eco-friendly materials: the company is partnering with various institutions to invest in circularity, restorative solutions, biodegradable materials, and has collaborated with other brands to raise awareness on sustainable and responsible behaviours in fashion production and consumption.
Clean Beauty
In the beauty industry, The L'Oréal Group is clearly taking the lead in sustainability. Home to high-end brands like Lancôme, Giorgio Armani, Yves Saint Laurent, Biotherm and Shu Uemura, among others, it was voted "Global Leader in Corporate Sustainability" in 2018 by CDP, a non-profit that runs the global disclosure system measuring and managing environmental impact. The cosmetics giant achieved for the third consecutive year a triple-A score in climate change, water security and forests—a testament to the efficacy of its sustainability programme.
Source: YouTube
Its 2017 sustainability progress report showed that 76 per cent of newly launched or re-released products already have an improved environmental or social profile. For instance, Biotherm, one of its brands, launched in 2017 the "Waterlovers" sun care range made with a 96 per cent biodegradable formula base, which decreases the product's overall environmental footprint by 80 per cent compared to the average sunscreen formula. But the Group has set even higher targets for 2020. By that year, it aims to be using 100 per cent renewable and sustainably sourced raw materials, and to have reduced the environmental footprint of its plants and distributions by 60 per cent, from a 2005 baseline. To track their progress, The L'Oréal Group uses a specially developed Sustainable Product Optimisation Tool (SPOT) to measure impact across brands and determine areas for improvement.
Green Getaways
We are living in the experience economy, where people prefer to invest their wealth in experiences rather than owning goods. With today's luxury vacationer more mindful of the environmental impact of tourism, five- or six-star establishments offering both stylish and eco-friendly stays are increasingly in demand. The success of the following sustainability-focused resorts are proof that when it comes to luxurious hideaways, green is the new black.
Source: Vimeo
The award-winning Song Saa Private Island and Luxury Resort is home to Cambodia's first marine reserve. A pioneer of conservation-based luxury tourism in the Koh Rong Archipelago, the property was built with upcycled and recycled materials, and has its own waste management system. The owners Rory and Melita Koulmandas Hunter believe resort developers should not only use the land to build their facilities, but also assume the task of nurturing the environment and its people—in their case, preserving the region's marine life and rainforests, and supporting the local community. The island was previously polluted and in disrepair, but has since been cleaned and rehabilitated, through the joint efforts of surrounding villages, the Cambodian government, financial investors and donor partners. The result is this stunning tropical getaway, complete with a pristine private beach, spacious wooden villas, exclusive spas and a preserved coral reef.
Source: YouTube
Over in Thailand, the Soneva Kiri is an elegant option for immersive experiences in eco-luxury travel. Under the leadership of founders Sonu and Eva Shivdasani, this resort has achieved positive results in regard to environmental sustainability and social impact: among other things, it has a sophisticated food waste and compost system, prohibits single-use plastics, and has been carbon-neutral since 2012. Its unspoiled surroundings are also a major draw: Soneva Kiri is situated on Koh Kood, Thailand's fourth-largest and least populated island, and here one finds unsullied beaches, a local fishing village, wildlife and vibrant biodiversity.
Source: YouTube
Indonesia has no shortage of swanky resorts, but when it comes to "green" ones, Alila Villas in Uluwatu, Bali certainly comes to mind. The property, designed to EarthCheck standards—the world's leading programme to assess environmental sustainability in the tourism industry—was made with 100 per cent locally sourced materials. Waste and pollution are not an issue here either: its "Zero Waste to Landfill" system has ensured that one hundred per cent of their waste is processed for reuse. Meanwhile, located in Indonesia's remote Anambas Archipelago is the picturesque Bawah Reserve , a sprawling property spread over six Islands, three lagoons and thirteen beaches. Built on a previously uninhabited marine conservation area, this resort is the perfect eco-friendly escape, thanks to an extensive sustainability programme. Do not expect to find plastic bottles in use here; instead, eco-friendly detergent and ocean-friendly sun cream are mainstays, and all waste is composted or recycled in-house.
Source: YouTube
Conclusion
Through the discussed examples of the luxury brands and establishments, I hope to have shown readers that in today's evolving social and environmental landscape, sustainability is the game-changer. As François-Henri Pinault so elegantly described: "Business as usual is no longer an option. We need to change our business models into sustainable ones and this must be the new normal."
Banner image by Simon Migaj via Unsplash
---
| | |
| --- | --- |
| | António Paraíso is a consultant and public speaker on luxury marketing, international sales and innovation. Based in Portugal, he provides advisory services and executive training to corporations and professionals within Europe as well as around the world. Find out more at www.antonioparaiso.com |