Meet Debra Lam, 26, co-founder of Society Staples, whose mission is to foster greater societal inclusion for persons with disabilities through awareness and advocacy, community events, as well as training and consultancy projects. She started this social enterprise with Ryan Ng, 28, whom she met through dragon boating in secondary school. Seven years ago, the duo set up Deaf Dragons, a dragon boat team consisting of deaf paddlers, to prove that PWDs have the mental and physical capabilities to compete in a demanding sport. The success of this initiative led them to establish Society Staples a few years later and to use their platform to educate and empower. DO YOUN LEE catches up with Debra to find out more.
---
Please tell us what Society Staples does in a nutshell.
Ryan Ng and I founded Society Staples in March 2015. By curating novel experiences, and using education and advocacy, we aim to spark greater awareness about PWDs, facilitate interactions and ultimately foster greater inclusion. We additionally run community-based initiatives for PWDs in the areas of sport and play. Going forward, we hope to move into the employment space and expand the variety of community-based initiatives to include independence training.
One of Society Staples' signature team-building experiences involves the simulation of a visual or hearing disability and getting participants to paddle a dragon boat . Tell us more about its origins, Deaf Dragons, which started it all.
Back in 2012, Ryan and I assembled a dragon boat team comprising deaf paddlers. Named Deaf Dragons, it was a way to showcase PWD's abilities to excel even in such a physically and mentally demanding sport as dragon boating. We received quite a bit of media attention and community interest. Through Deaf Dragons, people began to recognise that with the right support and opportunities, persons with disabilities can accomplish great feats. Starting Society Staples was the natural next step in our quest to advance inclusion and push the boundaries of what's possible for PWDs.
As a young businessowner, what obstacles did you initially face and what lessons have you learned along the way?
Our initial lack of experience and exposure to running a business meant that Ryan and I made some very costly mistakes as part of our learning curve. In hindsight, I recognise that we were fairly short-sighted in our initial planning: you cannot make long-term plans without the requisite knowledge, especially when there were more urgent needs at hand, such as breaking even! We also learned that planning isn't just about having discussions; the execution—and the quality of execution—is what's important. It was easy to talk about our big, bold dreams, but we didn't know what actions to take to get us to the next level. Building a team and developing talent continues to be a challenge. In the beginning, we hired many interns because we could not afford to have full-time employees. We expected the interns to help grow the business by leading and piloting new initiatives, handling sales and marketing, and managing events. However, none of these went according to plan because they were not equipped with the skills or experience in these areas, and we lacked the time to properly train them. So we learned an important lesson: hiring interns who leave after three months is not worth the time, energy and effort it takes to train them. Investing so much more in interns than in full-time staff was one of our biggest mistakes.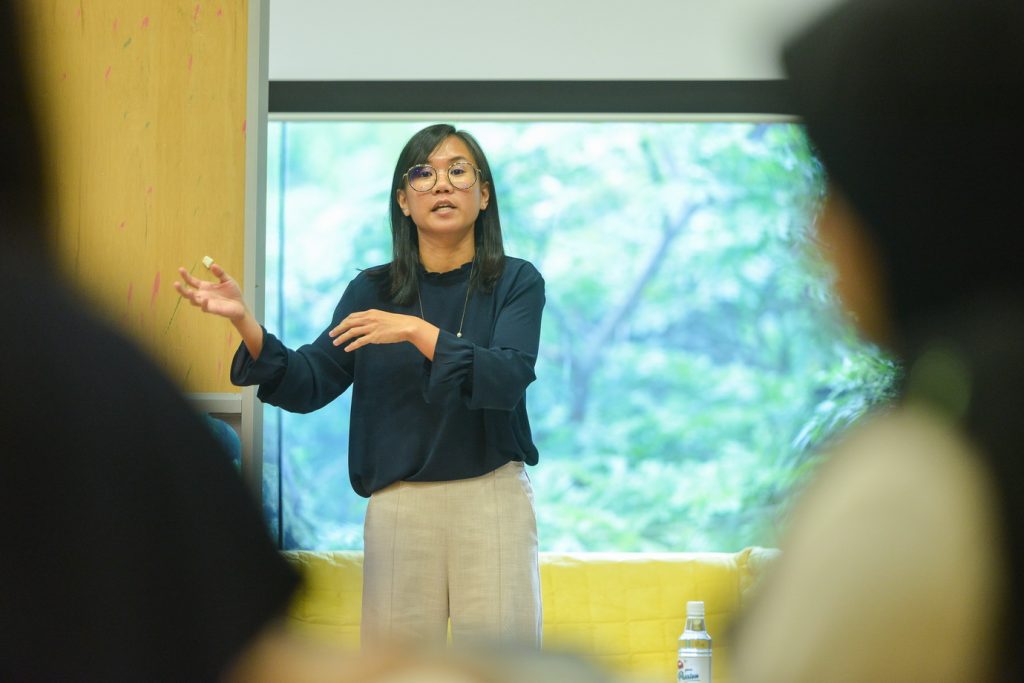 These challenges have made us stronger and more confident. Ryan and I love changing things up and finding new ways to execute the same task. We're both stubborn by nature, so if you tell us something cannot be done, chances are we'll be proving to you that it can. Pushing ourselves to explore alternative ways of doing things also serves as a reminder to ourselves—that we [people in general] are the ones who place limitations on PWDs. Ultimately, we believe anything is possible as long as we adopt the right frame of mind and are willing to try.
You've been running Society Staples for several years now. How has your work impacted others and yourself personally?
My greatest satisfaction comes from knowing that our work is impacting someone else on some level, be it improvements in their physicality, self-confidence, ability to socialise with the community, or overall quality of life. Take Different Dragons, an inclusive dragon boat team comprising persons with disabilities and volunteers. This project has given its crew members something to look forward to beyond their work or school life—it expands their social circle, serves as a safe space for them, offers the opportunity to exercise and boosts self-confidence. Additionally, it gives their caregivers a short respite. Moving out of Ngee Ann Polytechnic's Incubator space and into our own office unit two years ago was also an important milestone for Society Staples. This memorable event not only demonstrated how much we have grown as a company, but also strengthened my belief that running a social enterprise can be a viable career.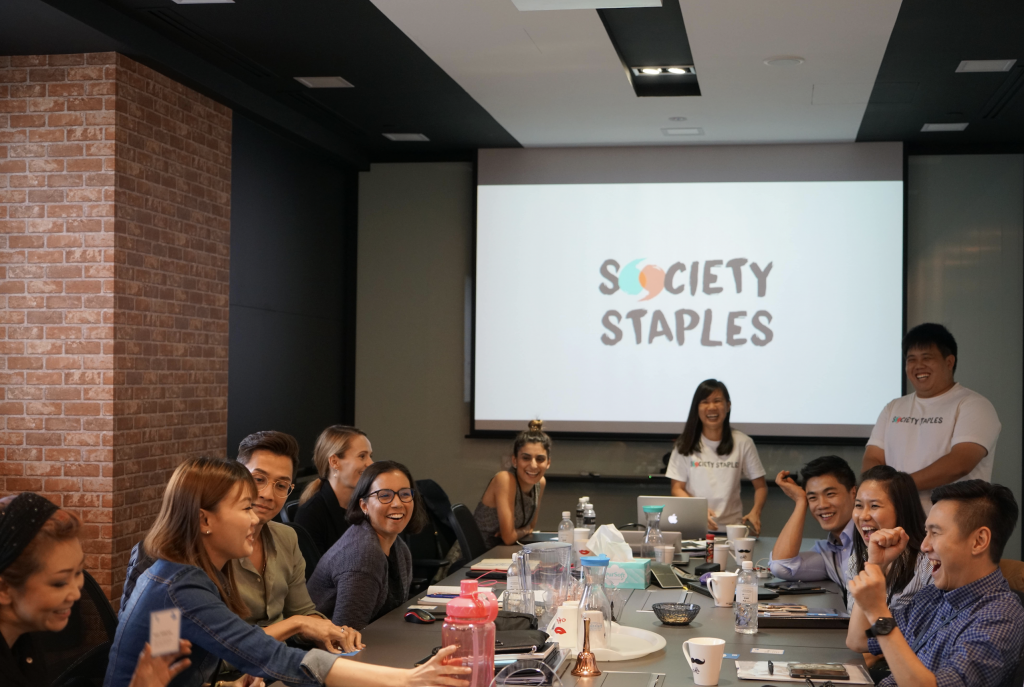 What's the best advice you've ever received?
The most "woke" advice came from my mentor at the Philip Yeo Initiative, where I am a fellow. Two years ago, scared and not confident about taking Society Staples past the start-up phase, I thought of leaving the social enterprise scene to gain experience in the corporate world. My mentor pointed out that there is no better work experience than running a business myself, and advised me not to quit just because I was scared. This episode made realise that I am bound to go through bouts of uncertainty as an entrepreneur. Eventually, I sat with the discomfort and worked through my issues. I learned to accept that I may not be at my best, but that there is great value in showing up and facing the problem
You grew up with two brothers with autism. Having witnessed their challenges first hand, what do you think are some common misconceptions about PWDs?
The most common misconceptions are that PWDs need a lot of support, cannot live independently, and do not have their own thoughts and feelings. Many people tend to think in terms of absolutes ("can" or "cannot") or take what is stated in the reports for PWDs as the final verdict. It is true that individuals with disabilities may need more assistance for activities of daily living. However, just as there is so much more to a person than their academic grades, there is a lot more to a person than their IQ or functioning level on paper.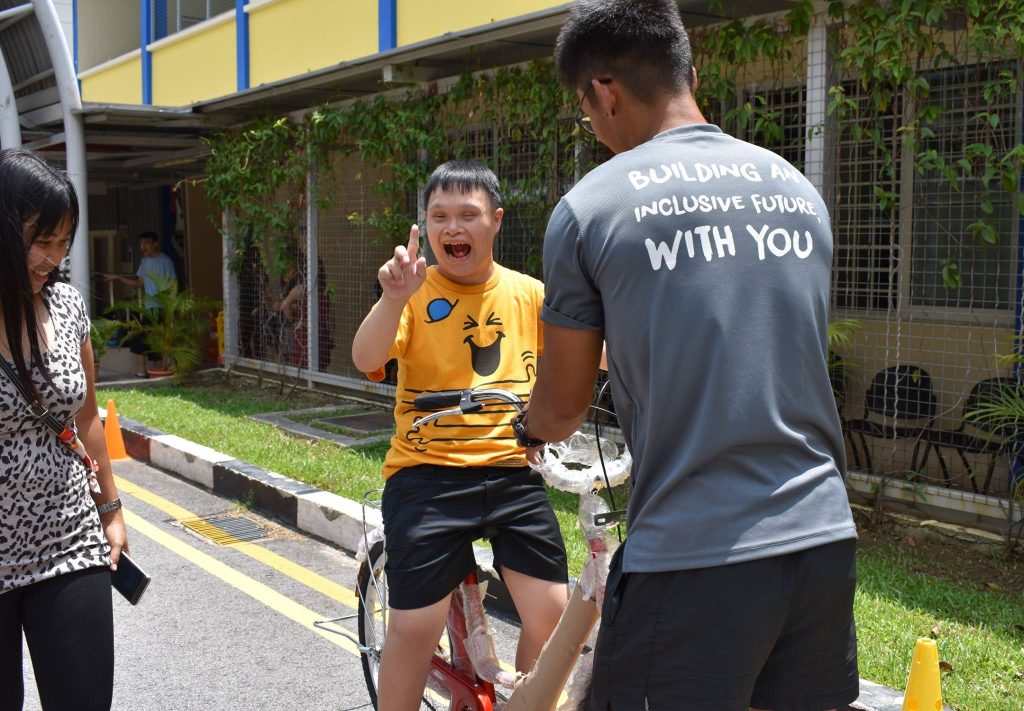 How, then, can we bridge differences to create a more inclusive environment for PWDs?
There is no better way to engage with PWDs than by fully immersing oneself in interactions with them. Start by learning more about them and forming new narratives about them. There are many ways to do so: for instance, you can sign up for workshops and activities to discover more about this community, or interact with them when you volunteer for related community-based initiatives. If you treat them with compassion instead of viewing them through a lens of pity—even if you don't have frequent contact with them—you are already contributing towards building a more inclusive Singapore.
As for aspiring social entrepreneurs who want to serve PWDs, what's your advice to them?
Do not have preconceived notions about their conditions, challenges and potential. Always listen to what the PWD community is saying, but remain flexible enough to push the status quo. Do not be afraid to try new ways of doing things or pilot new initiatives. Innovations like this will continuously open up multiple channels of opportunities for them. It is something the community really needs.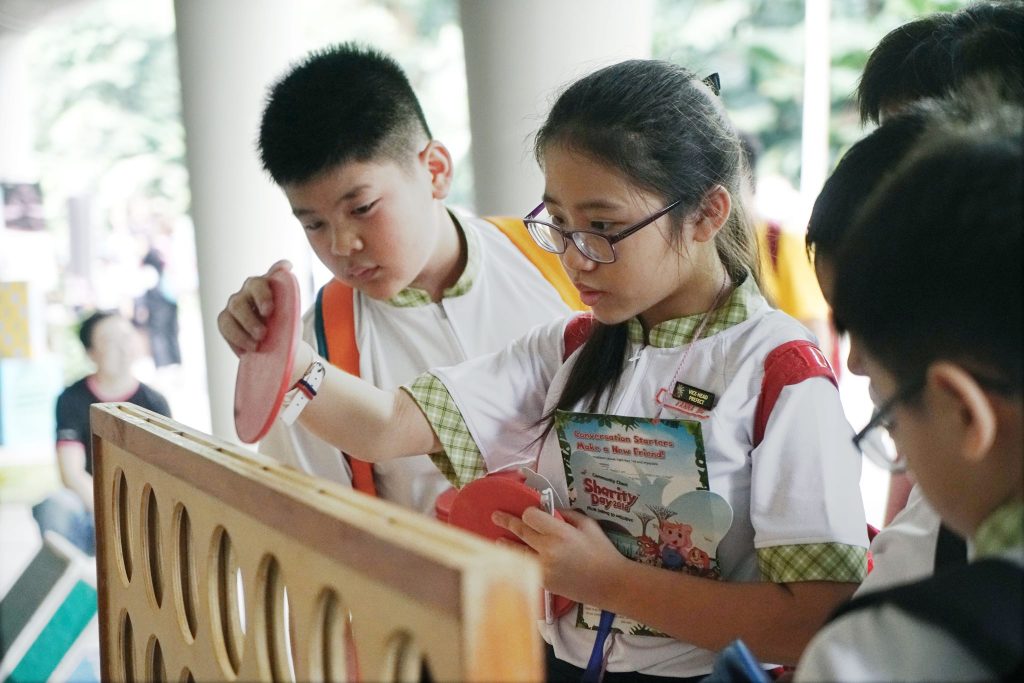 When you're not busy at the office or dragon boating, how do you like to unwind?
I enjoy reading. I highly recommend What Gives Us Our Names , a collection of short stories by Alvin Pang. The different tales give life and personality to a range of emotions and concepts such as failure, hope, courage and purpose. Every time I feel myself reaching a point of burnout, or if I find it hard describe what I am going through, this book does it for me.
Is there a superpower you wish you had?
Yes. The ability to see into the future! That would be great for the business, to know exactly what will be in demand a few months down the road. Being able to see the gaps in the disability sector also means I can do more effective and targeted work to help prepare everyone before a crisis hits us.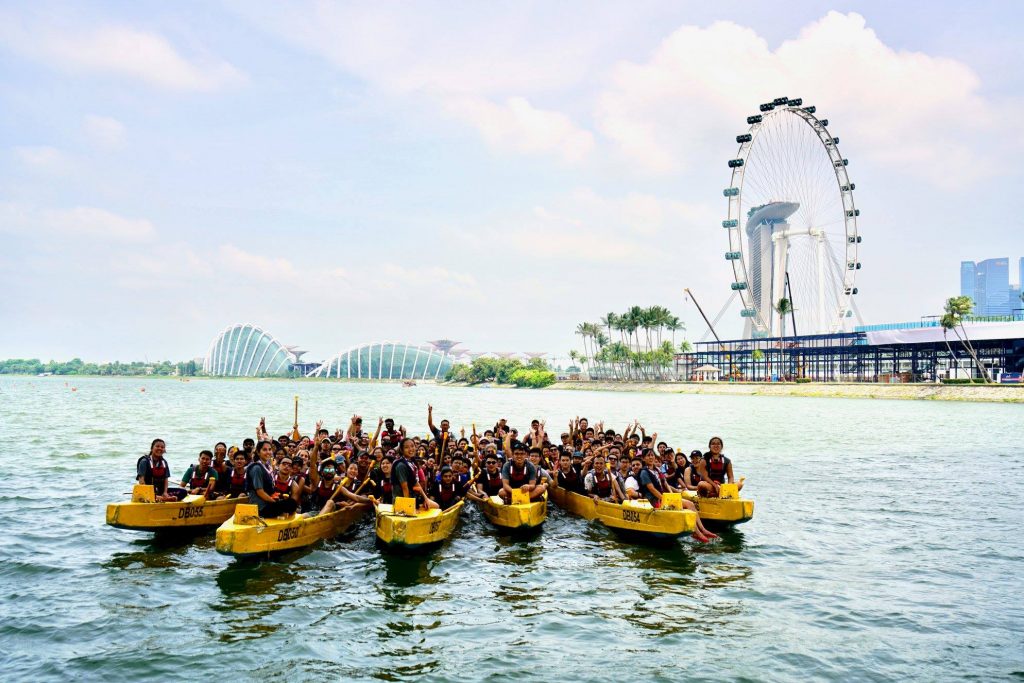 Finally, what's next for Society Staples?
We are organising a series of learning journeys to disability homes and day activity centres. These will offer participants a broader perspective of the disability sector. Additionally, there will be a slew of community-based initiatives that we'll launch periodically, and for which we'll require volunteers. On that note, groups and organisations interested to support our work can engage us for team-building activities, rope us into CSR projects or collaborate with us in other specific ways. We also encourage PWDs and their caregivers to join our various community-based initiatives. Additionally, we're expanding the Society Staples team. If you believe in our work and want to play a pivotal role in making positive impact and taking the business to the next level, send your resume to hello@societystaples.com.sg!
All images courtesy of Debra Lam and Society Staples.
---
| | |
| --- | --- |
| | Do Youn Lee was a 2019 Summer Associate (Editorial) at the Lien Centre for Social Innovation. She is a rising senior at Yale-NUS College, majoring in Global Affairs and minoring in Philosophy. She spent most of her years in Korea, where she learned Spanish and was an avid lacrosse player. With an interest in youth empowerment, she worked as a programme management intern at the ASEAN Foundation and as a board member at the International Association for Political Science Students. She presently runs the Yale-NUS Chamber Music Collective, where she plays the violin and organises concerts every semester. She can be reached at doyoun@u.yale-nus.edu.sg |