Meet Lim Boon Chee, 45, principal medical social worker at the Medical Social Services of Ng Teng Fong General Hospital, art psychotherapist and recipient of the Outstanding Social Worker Award 2020. With a career spanning 20 years, Boon Chee has set professional standards in the sector, improved the quality of services, and made treatments more accessible and affordable. In this interview, NG WENG LIN finds out more about her commitment to the underprivileged.
---
What led you to this field of work?
I have always had a desire to help the weak and vulnerable. In junior college, I joined the Interact Club, and during this time we made weekly visits to a disabled home to feed patients and wheel them out to the garden. Not only did I find this work very meaningful, it also made me more aware of vulnerable groups in the community.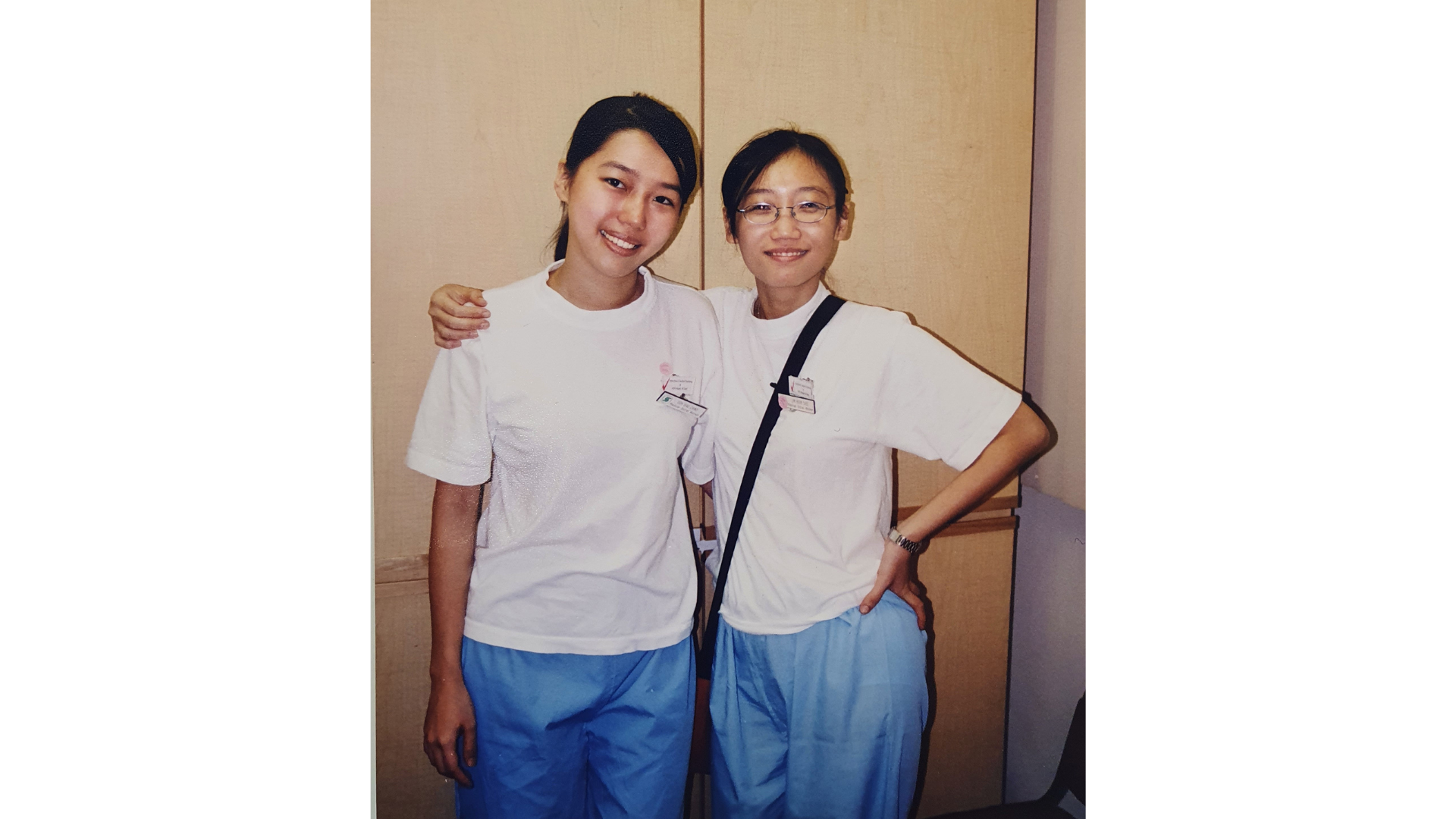 Boon Chee (right) at the Singapore General Hospital during the SARS outbreak in 2003.
When was the first time you realised you were making a difference?
When I was a young social worker, I helped an elderly woman apply for government support to foot her medical bills. She was so grateful she came back to thank me in person and addressed me as dajie (大姐, elder sister). Even though she was significantly older, it was a sign of respect. She did not have a lot of money but bought me fruits as a token of appreciation. I accepted them as I knew that it meant a lot to her to be able to say thank you. It was then that I realised the importance of my work.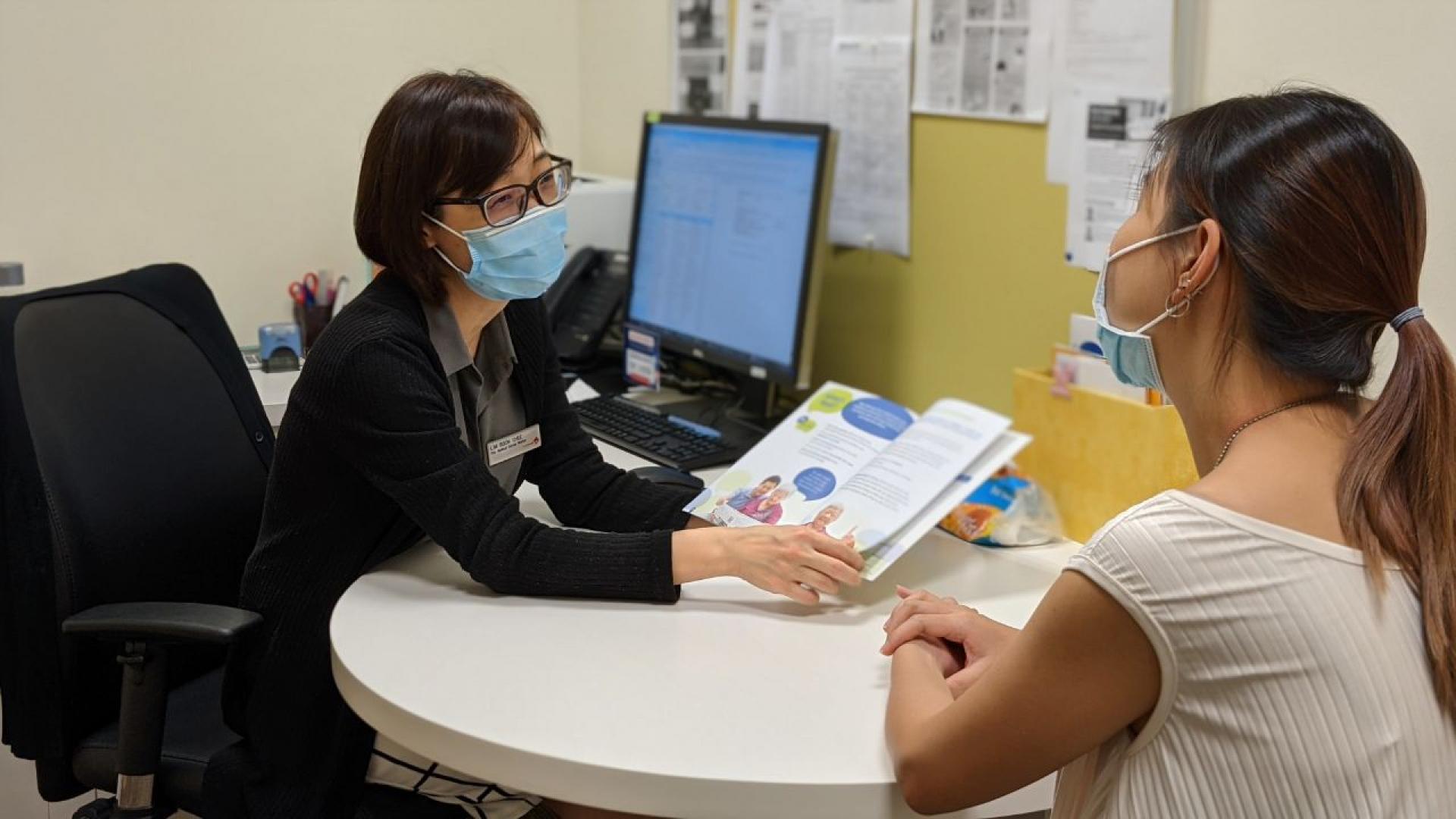 Boon Chee with a client.
In your current role at Ng Teng Fong General Hospital, you help to develop service manuals and work to improve frameworks and processes. Tell us more about these responsibilities and why they are crucial.
This work takes into account the needs of clients, and the need to improve competency and streamline work processes. I have found that developing a competency guideline with training roadmaps, as well as instituting group supervision, contributes greatly to increasing the competency of staff to handle the varied types of cases in the hospital. Competency helps reduce anxiety and uncertainty which in turn reduces burnout, as staff feel adequately equipped to handle challenges that come their way. Naturally, there is a certain amount of anxiety surrounding changes. I remember undertaking a Quality Improvement (QI) project where we had to implement an appointment system for outpatients. Initially there was resistance from the staff because this involved changing roles and work processes that they were already used to. But after holding several communication sessions to convey the reasons for the change and its benefits, the staff were willing to give the system a chance.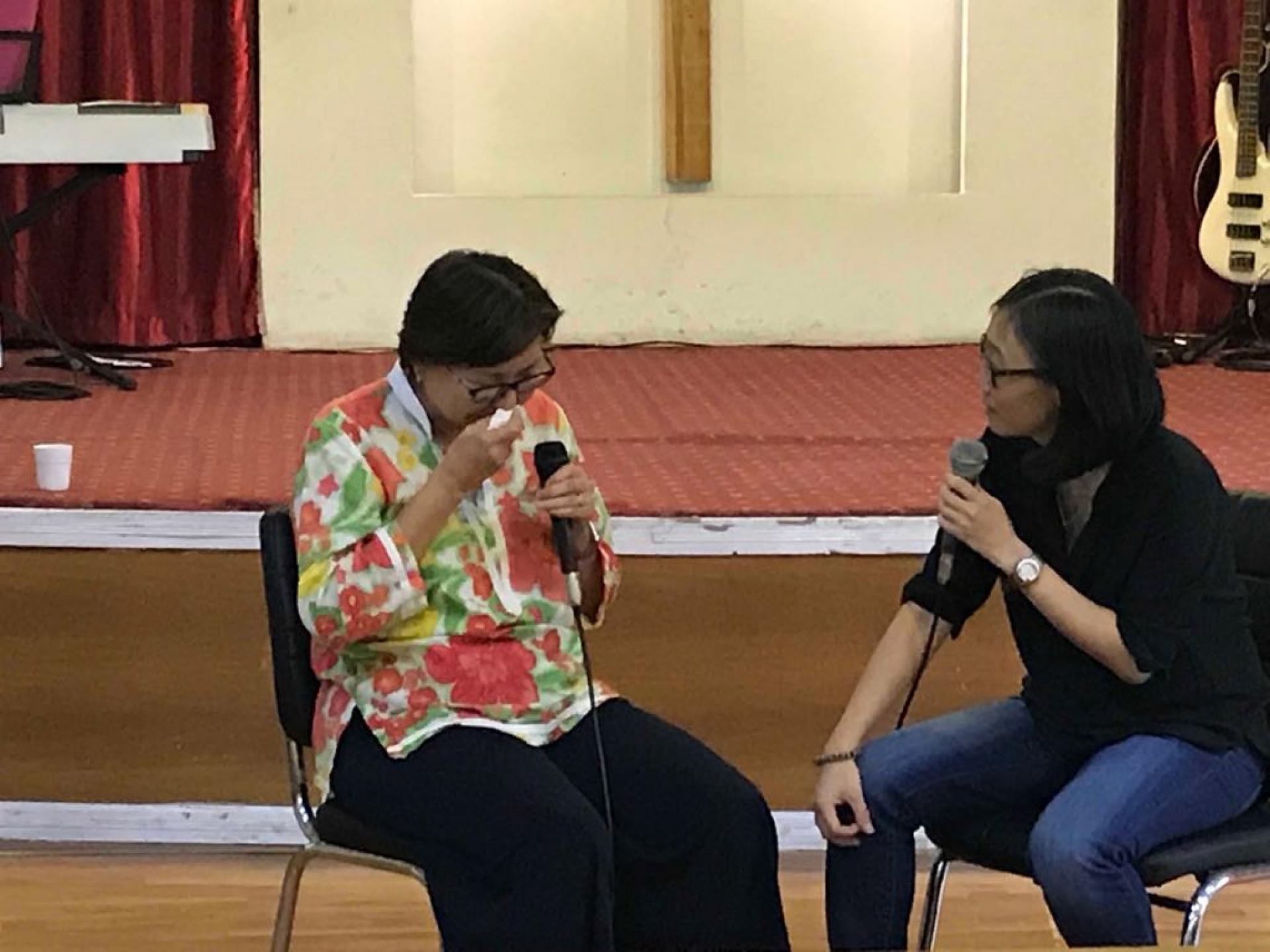 Boon Chee at a suicide training course in Mongolia, 2018.
Other than being a social worker, you are also an art psychotherapist. What is art psychotherapy and how can it help?
Art psychotherapy refers to the process of art-making to help people in their healing journey. Some people find the process of art-making therapeutic because they can express themselves through images when words fail. Through art-making, the unconscious is surfaced, which helps clients make sense of the situation that they are in. It can also be a process of creating and destroying. In destroying their art images, they leave a part of their unpleasant emotions and encounters behind in the therapeutic space, and reconstruct themselves again.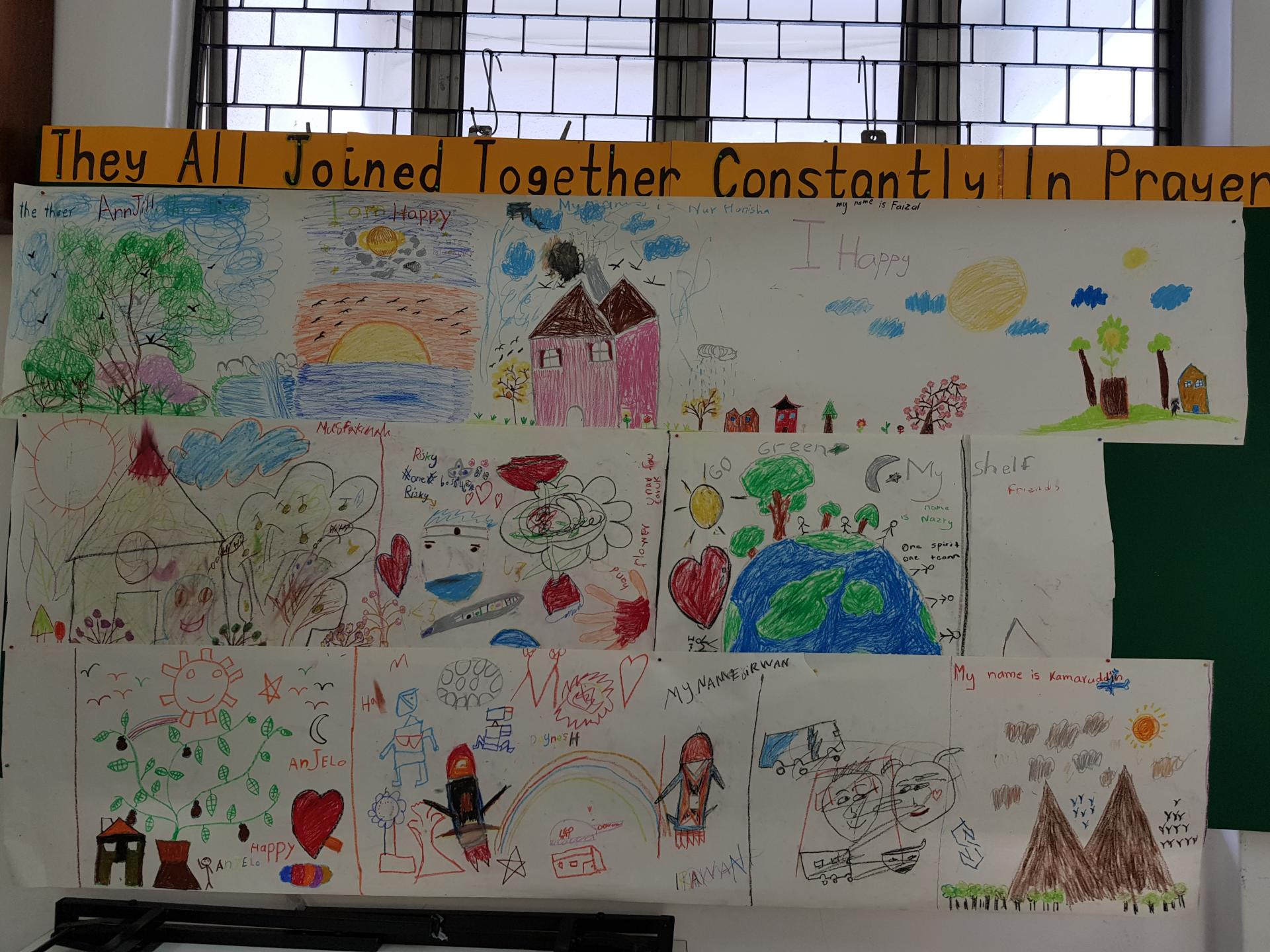 Boon Chee facilitated group art therapy with refugees in Klang, Malaysia, 2019.
You spent a few years in China with World Vision International. Can you share some memorable moments?
Being on-site in the aftermath of 2008 Sichuan earthquake left a deep impression on me. The situation was devastating to behold—collapsed houses, large boulders on cracked roads, and people losing their loved ones. During this time, while searching for ways to help earthquake victims, I learned about Psychological First Aid (PFA) in disaster management, and taught it to my local colleagues and parents there. Years later, when COVID-19 hit, I used this to guide our interventions at the hospital.
Another memorable moment was visiting the home of a villager living with HIV/AIDS (PLWHA). Although he had little income and few possessions, he slaughtered one of his chickens to cook us a special welcome lunch. His hospitality touched me. The man, who had faced discrimination as a PLWHA, was showing us his appreciation for sharing a meal with him.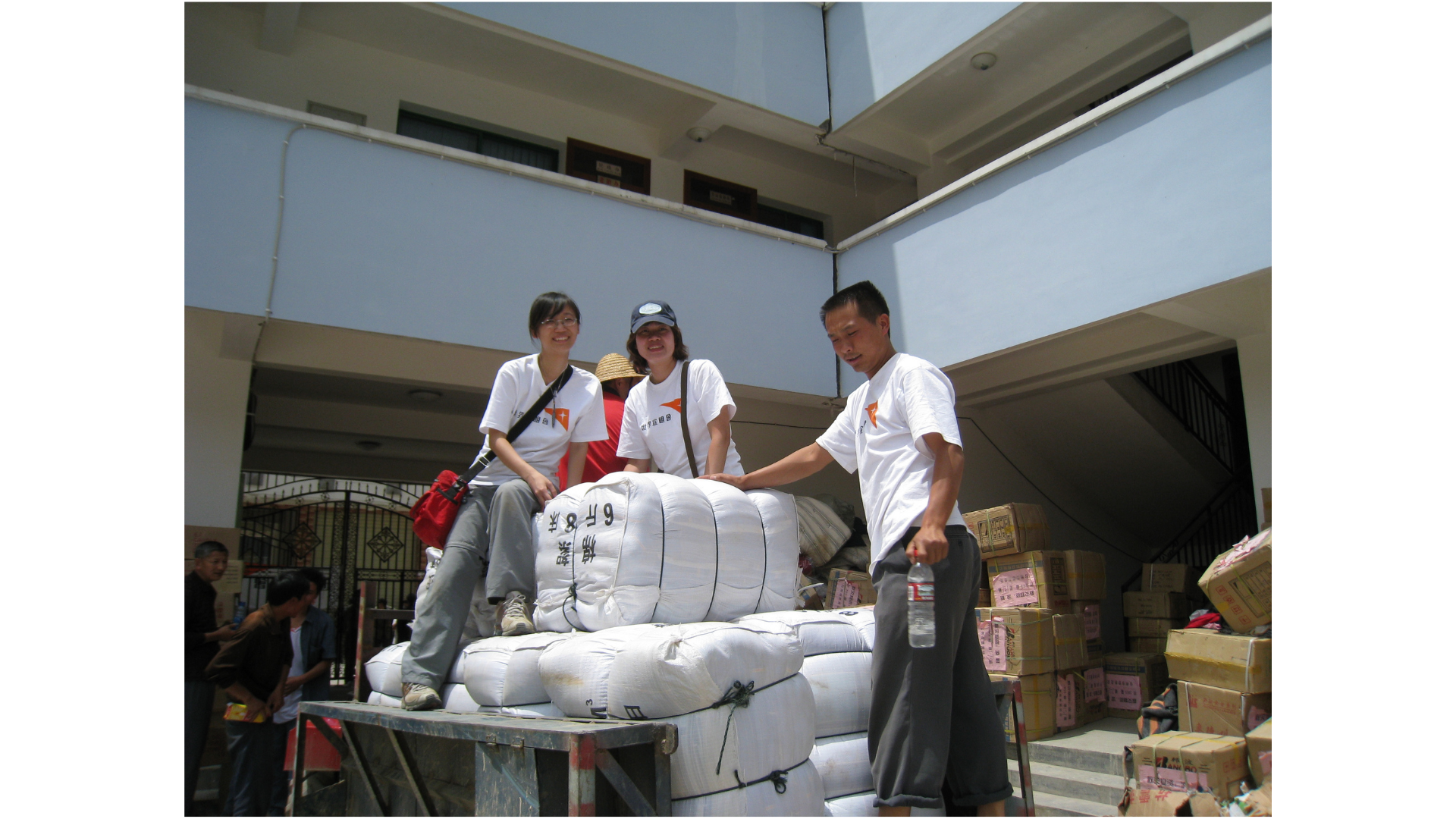 Boon Chee (left) assisting in disaster relief work following the 2008 Sichuan earthquake.
Who are some people who have influenced you along the way?
Ms Juliana Toh, who has been my clinical supervisor for the past decade, has been an important influence in my life. Apart from clinical skills, she has taught me compassion for self and others, and the importance of permitting myself to take a break and rest. My clients have also been important influences in my life—they have taught me a lot about life, courage and resilience.
What keeps you going during difficult times and setbacks?
Undeniably, my faith is what has kept me going and what motivates me to continue this work, especially during tough and lonely moments. I am also grateful to colleagues and friends listened to my frustrations and gave me wise counsel when necessary. I additionally practise self-care by taking regular breaks to reflect and realign myself with my purpose.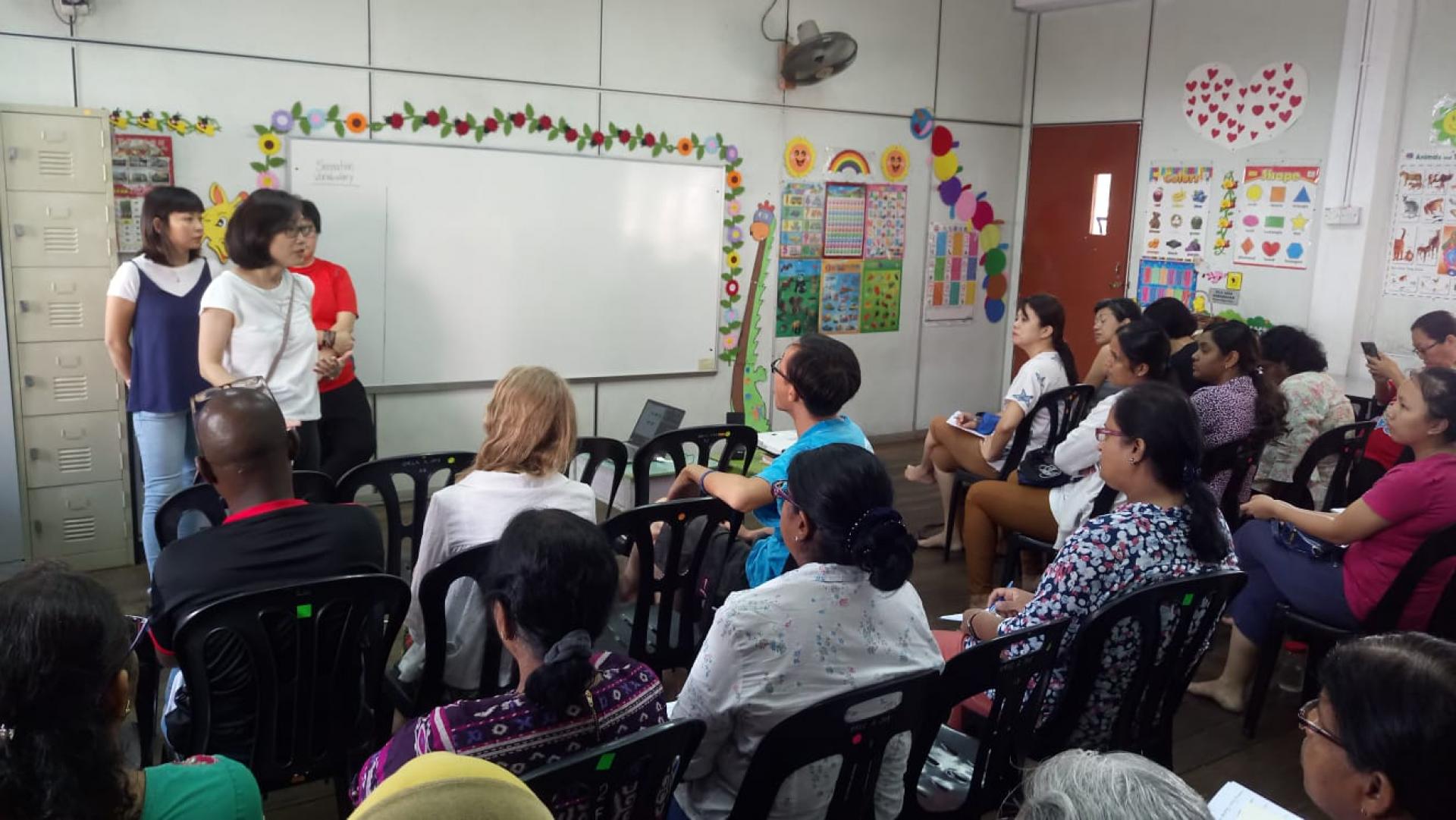 Boon Chee conducting teachers' training in Klang, Malaysia, 2019.
What positive strides have you observed in Singapore's social sector over the years?
In recent years, I have seen more emphasis on the supervision of the supervisor and more systemic training for supervision, which is heartening. This can be further developed. We hear many instances of social workers feeling overworked and burned out, so it is encouraging to see concrete steps being taken to help support social workers stay longer in the field.
As social workers, we face many ethical dilemmas and are met with big decision-making moments in the course of our work. For example, having to assess the risk level in cases of family and child violence, or if the elderly person has a safe environment to go back to. Our decisions can have a huge impact on the lives of our clients. This is where supervision can help to support social workers emotionally and mentally as they make the assessments and interventions.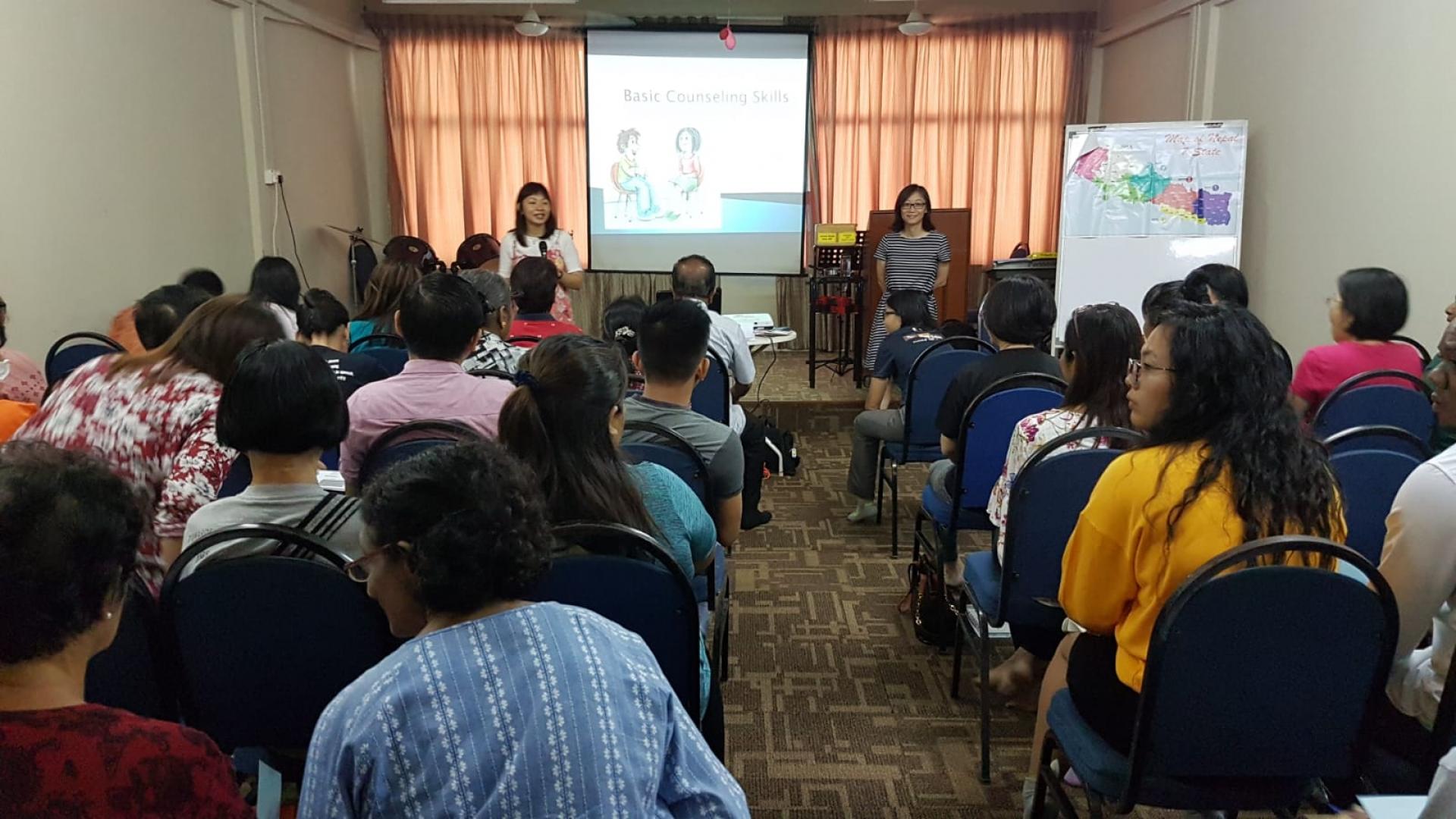 Boon Chee conducting teachers' training in Klang, Malaysia, 2018.
In your opinion, how has the COVID-19 pandemic affected the space?
The pandemic has galvanised the sector to be creative to meet the needs of our clients. It has forced us to re-examine old practices and innovate. The use of tele-counselling, tele-social work and linking people with technology (such as with Kampung Kakis) could well be the way of the future.
With the pandemic is still raging in parts of the world, another area to watch out for is the mental health of individuals. COVID-19 has isolated and created stress for many who have had to cope with the plethora of precautionary measures such as safe distancing and wearing masks. The social sector has to be versatile to meet the needs of different groups.
One of the greatest learning points in my career thus far is that we have to try. We don't know if something is possible until we attempt to do it. Likewise, our interventions are only limited by our imagination.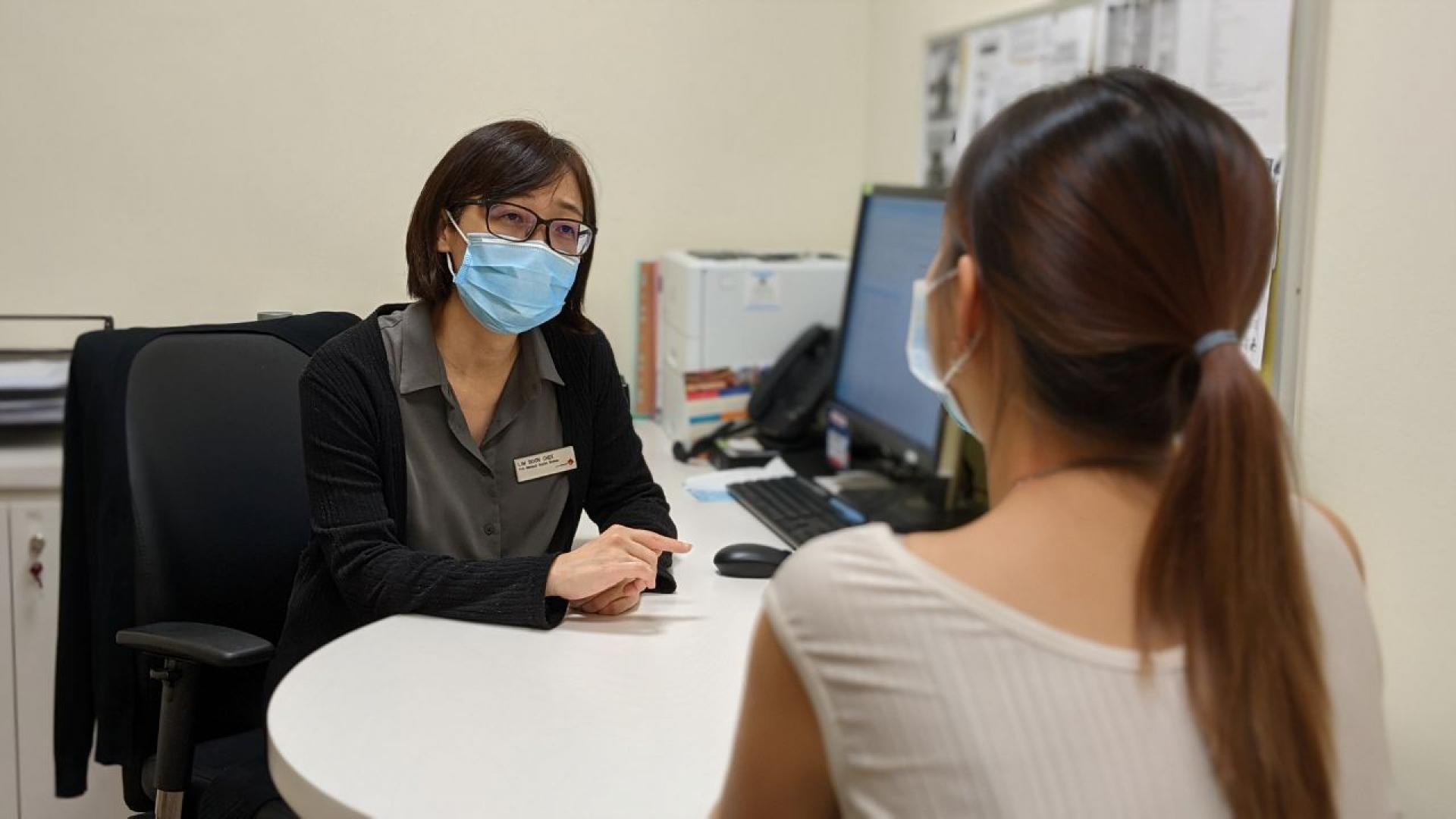 Boon Chee with a client.
Where do you see yourself in the next five to ten years?
I see myself contributing more to supervision and mentorship for the next generation of social workers. Being a social worker is not an easy career, and it can be a lonely journey for those working in smaller organisations. Supervision is a form of support that can help us walk longer and further.
Any advice for aspiring social workers?
Social work is not just about having a good heart and feeling good. Along my journey, I have often felt lousy and wanted to give up. It really does take perseverance and continuous learning to thrive in this field. So if you're keen to join the space, have a support network you can lean on, and learn to be forgiving of oneself. As Henri Nouwen rightly said, we are all wounded healers.
All images courtesy of Lim Boon Chee and Ng Teng Fong General Hospital