#1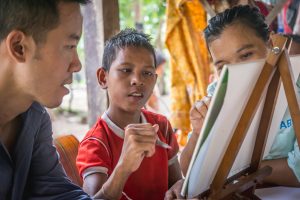 Do you take your ability to speak, sing, or swallow for granted? For individuals with speech impediments, simple actions like taking a sip of tea or saying hello can be difficult, or even impossible. However, speech therapy can help strengthen the muscles responsible for making sounds and swallowing, and equips affected persons with strategies to improve verbal communication, and to make eating and drinking safer. To combat Cambodia's lack of speech therapy and therapists, Australia-born Weh Yeoh founded OIC Cambodia, a charity dedicated to making speech therapy available to the local people. Himself a professionally trained physiotherapist, he and his team plan to ensure that 100 local speech therapists are employed by the Cambodian government by 2030. Find out more here.
#2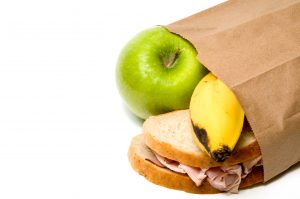 With around 420,000 Singaporeans struggling to live on a monthly household income of under $1,500, as many as one in 10 people go to bed hungry, according to a 2016 report in The Straits Times. In spite of this, however, the average Singaporean wastes two bowls of rice a day, the equivalent of 140 kg of food in a year. As far as good eating habits go, Food from the Heart (FFTH, a local non-profit which delivers surplus bread and non-perishable food items to low-income households) believes in starting young. In its annual Clean Plate Campaign, FFTH holds talks and exhibitions in some 35 participating schools to encourage children to return clean plates after meals and cultivate mindful eating. FairPrice Foundation has also come on board, pledging $10 to FFTH for every clean plate returned during these schools' recess break.
#3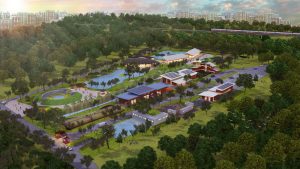 Paints and coating company AkzoNobel is helping to put the "cool" in "school". In a partnership with local social enterprise Ground-Up Initiative, it has provided sustainable coatings to the infrastructure of Kampung Kampus—a 26,000 square-metre site in Khatib dedicated to the study of sustainable living, community-building and nurturing resilient society leaders. Scheduled for completion in 2017, Kampung Kampus's headquarters office will be a net zero energy building, thanks to its heat-reflective coating.
#4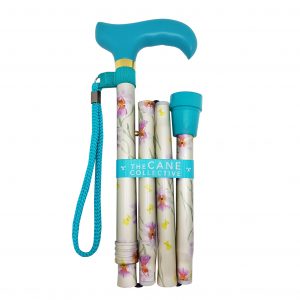 Vanessa Keng and Lee Changxi are a socially minded duo who met at university. Wanting to promote active ageing and independent living among Singapore's elderly population, they co-founded The Golden Concepts, an e-commerce platform specialising in internationally sourced home assistive devices and mobility aids. Offering a wide variety of aids catering to different stages of the mobility spectrum, the company recently launched its own brand of designer walking canes, including one featuring Singapore's national flower, the Vanda Miss Joaquim orchid. Low-income individuals can purchase The Golden Concepts products at generously subsidised prices rates via the Assistive Technology Fund.
#5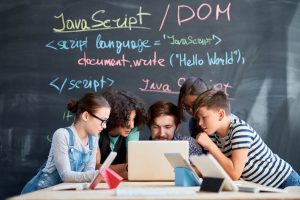 Melbourne start-up Code the Future has ambitious plans for 2017: to engage 10,000 students in coding, eventually creating Australia's youngest community of software developers. Its co-founder and director Will Egan recognised the need to revamp the nation's coding and tech development curriculum after looking at his younger sister's IT homework and realising that little progress had been made in the past seven years. In 2015, Code the Future's open and free marketplace facilitated the exchanges of over 800 software developers and 2,000 teachers, who signed up to teach coding. The start-up was awarded $10,000 (AUD) at PwC's 21st Century Minds Accelerator in 2016 for successfully targeting poor digital literacy and for empowering young people to pursue a career in IT.
#6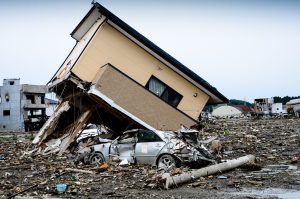 In the aftermath of the 2011 Tōhoku earthquake and tsunami, Japanese social entrepreneur Mio Yamamoto started her non-profit organisation, World In Tohoku (WIT), to help social ventures support disaster-affected areas. However, she also observed how some social entrepreneurs, despite their passion, lacked the needed business acumen to sustain their businesses. Today, WIT's members—skills-based volunteers—are matched up with social entrepreneurs in disaster-affected areas, and impart their experience and skills as mentors, coaches or advisers to the various enterprises. Among WIT's many beneficiaries include a Fukushima-based company looking to revitalise the Japanese craft of lacquerware and eventually expand its operations overseas, as well as a start-up hoping to internationalise its knowledge-sharing service for pre- and post-natal mothers.
#7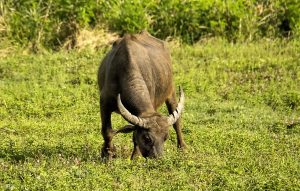 When Marie Cavosora left her corporate executive job at an MNC and returned to her native Philippines, she was inspired to start a business that encouraged fellow Filipinos to "love local" and appreciate "export-quality" local products. The result was her socially responsible and eco-friendly dairy business, CalaBoo Creamy. CalaBoo's products come from carabaos, water buffalos found only in the Philippines, and that are fed on nutritious grasses such as napier, legumes and fermented greens. In the same spirit of loving and appreciating the value in local resources and expertise, CalaBoo pays its local dairy farmers higher wages.
#8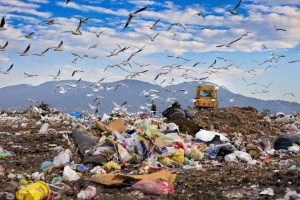 Colombian Oscar Méndez shows it is possible to kill two birds with one stone. Through his organisation Concepticos Plásticos, Méndez recycles plastic, otherwise bound for landfills, into construction material for permanent homes, thereby tackling two of Latin America's most pressing issues of environmental pollution and homelessness. As a result, erstwhile fragile living conditions of Colombia's informal settlements are much improved: in refugee camps, people are now able to use these Lego-like building blocks to construct more sustainable homes for themselves. Méndez's ingenius way of mitigating both plastic waste pollution and the housing deficit has garnered international recognition from over 70 countries hoping to follow suit. In 2016, Concepticos Plásticos was awarded US$300,000 from The Venture, a yearly competition organised by Chivas Regal to reward businesses that create positive social change.
#9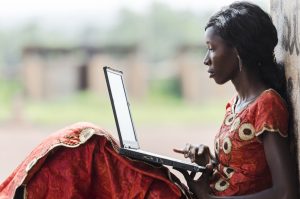 Wanting to accelerate the progress of female entrepreneurship in Africa, Melanie Hawken founded Lionesses of Africa (LoA), an online platform that facilitates communication, knowledge-sharing and mentoring among women entrepreneurs. Through the support she received from LoA, designer Akosua Afriyie-Kumi was able to expand AAKS, her brand of luxury, traditionally handwoven handbags, to an international market, while also providing employment in her home country Ghana.
#10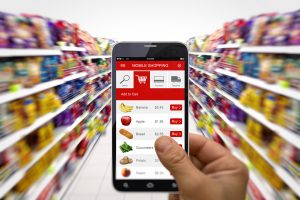 Singapore-based social enterprise Bompipi burst into the scene in early 2016 with a new and innovative twist to online grocery shopping. This online hypermart offers the same functionalities as other virtual marketplaces, but allows shoppers to offset a part of their bill through various volunteering with Bompipi's partner charities. Through this unique reward system, customers are encouraged to give back to society while enjoying discounted prices on their groceries. The organisation is currently in the process of securing a new merchant, which will add more than 16,000 products to Bompipi's product assortment.
Banner image: Photo by JodyHongFilms via Unsplash.
Know of more cool people doing cool stuff? Write us at hello@socialspacemag.org to get them featured!