Just as professional athletes mould their bodies into lean, mean performance machines, so too is there a need for social entrepreneurs to get their brains in shape. In fact, research shows that the brain works like a muscle which grows and gets stronger as you learn—and one of the best ways to boost one's brainpower is by reading. So if you're an aspiring changemaker, what are some titles to add to your book list? JAY BOOLKIN reviews the literature and narrows it down to just eleven.
---
#1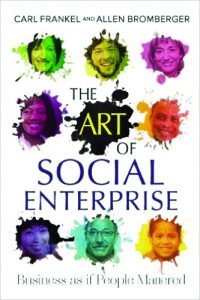 The Art of Social Enterprise: Business as if People Mattered by Carl Frankel and Allen Bromberger is practical guide that supplies all you need to know about the mechanics of social entrepreneurship including: start-up (envisioning and manifesting intention); strategic planning (balancing social and monetary value); and maintaining balance (despite the inevitable challenges associated with being an entrepreneur). Aimed at both emerging and established social entrepreneurs, for-profit leaders who want to introduce an element of social responsibility into their companies, and non-profit organisations who want to increase their stability by generating income, this book is the definitive guide to doing well while doing good.
#2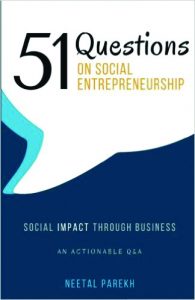 51 Questions on Social Entrepreneurship: Social Impact Through Business, An Actionable Q&A by Neetal Parekh is an actionable Q&A, written as a story, that takes the reader from wherever they are at, and introduces game-changing concepts around social entrepreneurship and social innovation. If you have ever been curious about, or even overwhelmed by, the options, terms, possibilities and potential in creating and scaling social ventures, this book was designed especially for you.
#3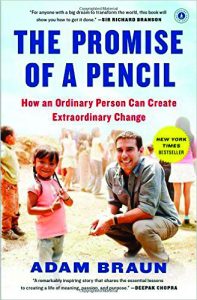 The Promise of a Pencil: How an Ordinary Person Can Create Extraordinary Change by Adam Braun chronicles the author's quest to find his calling. Each chapter explains one clear step that anyone can take to turn their biggest ambitions into reality, even if starting from as little as $25. Braun's story takes readers behind the scenes with business moguls and village chiefs, world-famous celebrities and hometown heroes. Driven by compelling anecdotes and shareable insights, this is a vivid and inspiring book that provides readers with the tools to make their own lives a story worth telling.
#4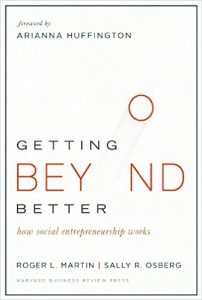 Getting Beyond Better: How Social Entrepreneurship Works by Roger L. Martin and Sally Osberg is a compelling read. Strategy guru Martin and Skoll Foundation President and CEO Osberg describe how social entrepreneurs target systems that exist in a stable but unjust equilibrium and transform them into entirely new, superior, and sustainable equilibria. All of these leaders—disrupters, visionaries, or changemakers—develop, build, and scale their solutions in ways that bring about the truly revolutionary change that makes the world a fairer and better place. This book sets forth a bold new framework, demonstrating how and why meaningful change actually happens in the world. It also provides concrete lessons and a practical model for businesses, policymakers, civil society organisations, and individuals who seek to transform our world for good.
#5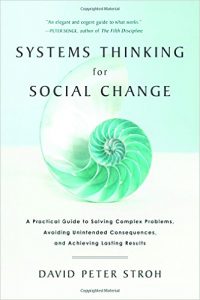 Systems Thinking for Social Change: A Practical Guide to Solving Complex Problems, Avoiding Unintended Consequences, and Achieving Lasting Results by David Peter Stroh discusses unintended consequences and how we can avoid them. By applying conventional thinking to complex social problems, we often perpetuate the very problems we try so hard to solve, but it is possible to think differently, and get different results. This book will enable its readers to contribute more effectively to society by understanding what systems thinking is and why it is so important. It also offers concrete guidance on how to incorporate systems thinking in areas like problem-solving, decision-making and strategic planning.
#6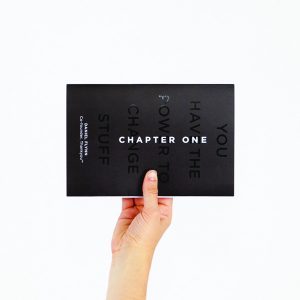 Chapter One by Daniel Flynn is a story of epic proportions. It chronicles the journey of three Australians with zero business experience—only their shared belief in the power to "change stuff". An entertaining read comprising gut-wrenching decisions, wild mistakes and daring moves into business, marketing, social enterprise and beyond, Chapter One challenges what one knows, and stresses the fact that "crazy" ideas can become a reality. It also invites readers to seize the opportunity to be a part of something big, which could perhaps change the course of history.
#7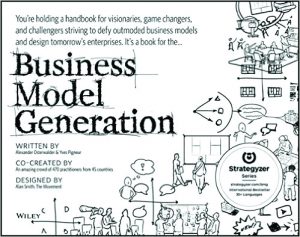 Business Model Generation: A Handbook for Visionaries, Game Changers, and Challengers by Alexander Osterwalder and Yves Pigneur argues that traditional charities are no longer the only way to effect social change. With social sector organisations becoming more business-like, "profit" has become somewhat of a dirty word—a mindset which needs to change. Business Model Generation is a handbook for visionaries, game-changers and challengers striving to defy outmoded business models and design tomorrow's enterprises. Co-created by 470 "Business Model Canvas" practitioners from 45 countries, it explains the most common Business Model patterns, and helps readers reinterpret them for their own context. This book is especially suitable for businesses looking to adapt to harsh new realities, but which have yet to develop a strategy.
#8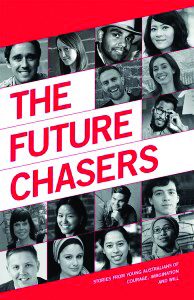 The Future Chasers by Jan Owen is a collection of stories featuring 15 extraordinarily talented, inspiring and hardworking young individuals from Australia. Turning generational stereotypes on their heads, these "agents of change" share how they achieved amazing feats in fields as varied as politics, industry, the arts and technology.
#9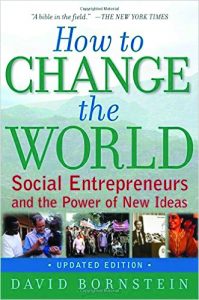 How to Change the World: Social Entrepreneurs and the Power of New Ideas by David Bornstein is a collection of vivid profiles of social entrepreneurs. The stories highlight a massive transformation that is going largely unreported by the media—globally, the non-profit sector is the fastest growing segment of society. Millions of ordinary people–social entrepreneurs–are increasingly stepping in to solve the problems where governments and bureaucracies have failed. How to Change the World shows that with determination and innovation, even a single person can make a surprising difference. For anyone seeking to make a positive mark on society, this will be both an inspiring read and an invaluable handbook.
#10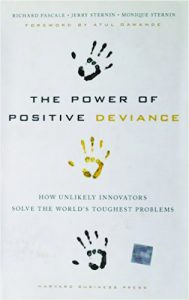 The Power of Positive Deviance: How Unlikely Innovators Solve the World's Toughest Problems by Richard Pascale, Jerry Sternin and Monique Sternin challenges readers to think of the toughest problems in their organisation or community. What if these issues have already been solved and you didn't even know it? This book presents a counterintuitive new approach to problem-solving by leveraging positive deviants—the few individuals in a group who find unique ways to look at, and overcome, seemingly insoluble difficulties. By seeing solutions where others don't, positive deviants spread and sustain needed change. An inspiring and insightful read, The Power of Positive Deviance unveils a potent new way to tackle the thorniest challenges in any company and community.
#11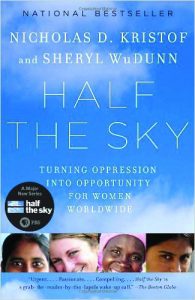 Half the Sky: Turning Oppression into Opportunity for Women Worldwide by Nicholas D. Kristof and Sheryl WuDunn is a passionate call to arms against this era's most pervasive human rights violation: the oppression of women and girls in the developing world. Drawing on the breadth of their combined reporting experience, authors Kristof and WuDunn depict our world with anger, sadness, clarity and, ultimately, hope. This heartfelt, pragmatic and inspirational book reveals how a little help can transform the lives of women and girls abroad.
---
Jay Boolkin
blogs at
Social Good Stuff
and is founder of
Promise or Pay
, an online platform that uses small promises to drive real, wide-scale social change. Contact Jay at jay@socialgoodstuff.com or connect with him on Twitter @socialgoodstuff and @promiseorpay