By Trang Chu Minh
Hush Teabar is Singapore's—and possibly the world's—first silent tea bar that is brewing up a storm of social change. Through its employment of the deaf and individuals with mental health issues, this social enterprise seeks to bridge the gap between the hearing and non-hearing world. Its Tearistas, comprising 30 deaf facilitators, perform tea rituals using sign language, gestures and flash cards, and teach participants the art of mindfulness and communication without the need to use words. Phones and speaking are strictly prohibited during the sessions.
Sign language training; images courtesy of Hush TeaBar
Hush TeaBar offers busy urbanites a reprieve from the time-pressured, high-stress modern lifestyle, while creating an inclusive work and social environment for the disabled and the marginalised. The tea rituals are often run as part of corporate team-building—Hush@Workplace offers companies, large and small, a new model to integrate employee wellness with community engagement.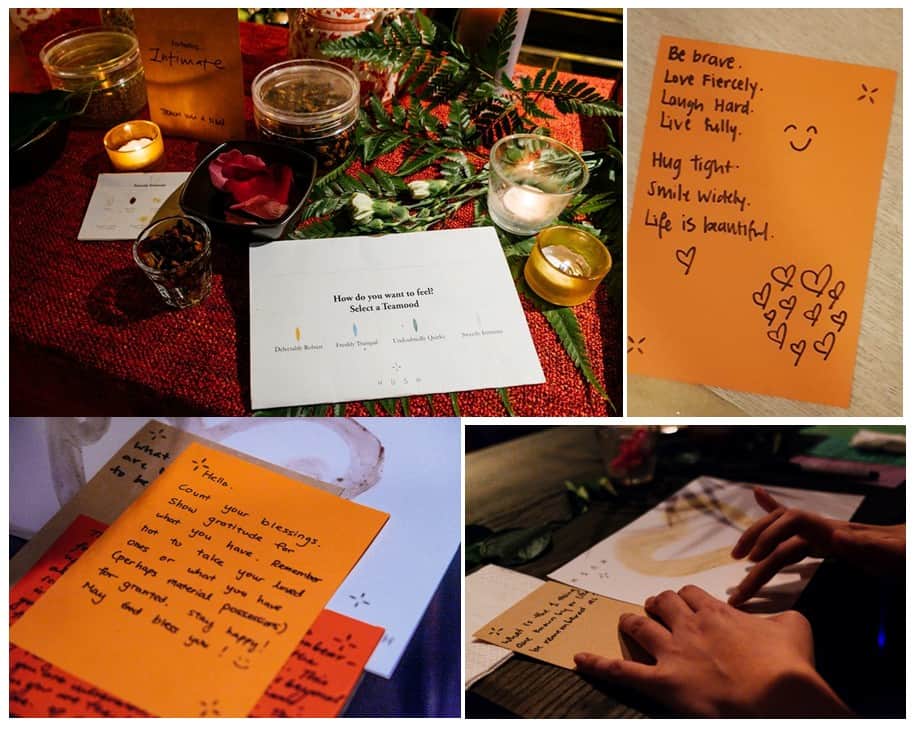 Tea, art and words of inspiration; images courtesy of Hush TeaBar
Participants first learn four key phrases in sign language (Thank you | Sorry | Please forgive me | I love you), read a card of inspiration ("Hush-it-on") authored by a previous "Husher", and select a type of tea ("Teamood") which mirrors the emotion—e.g. gratitude, courage or freedom—they would like to focus on during the tea reflection ritual. The silent ritual is followed by a sharing session and each participant writes their own words of inspiration. In the process, each "Husher" is encouraged to create art using tea as a form of ink and as a medium to express what they experienced during the reflection session.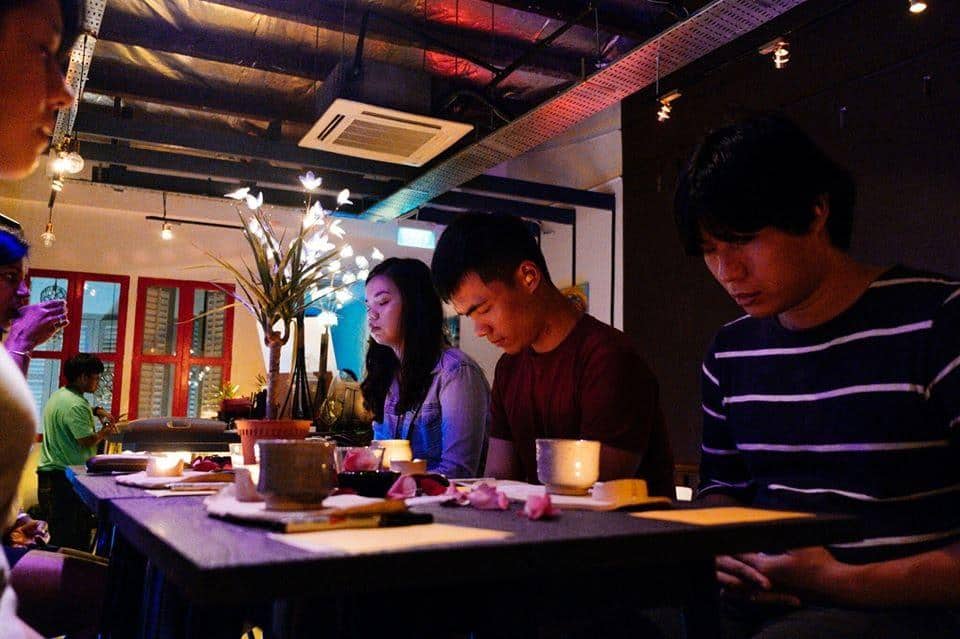 The silent reflection ritual; image courtesy of Hush TeaBar
Its Founder, Anthea Ong
Meeting and interviewing Anthea Ong was an extremely energising experience. During our chat, her aura of positivity was truly infectious.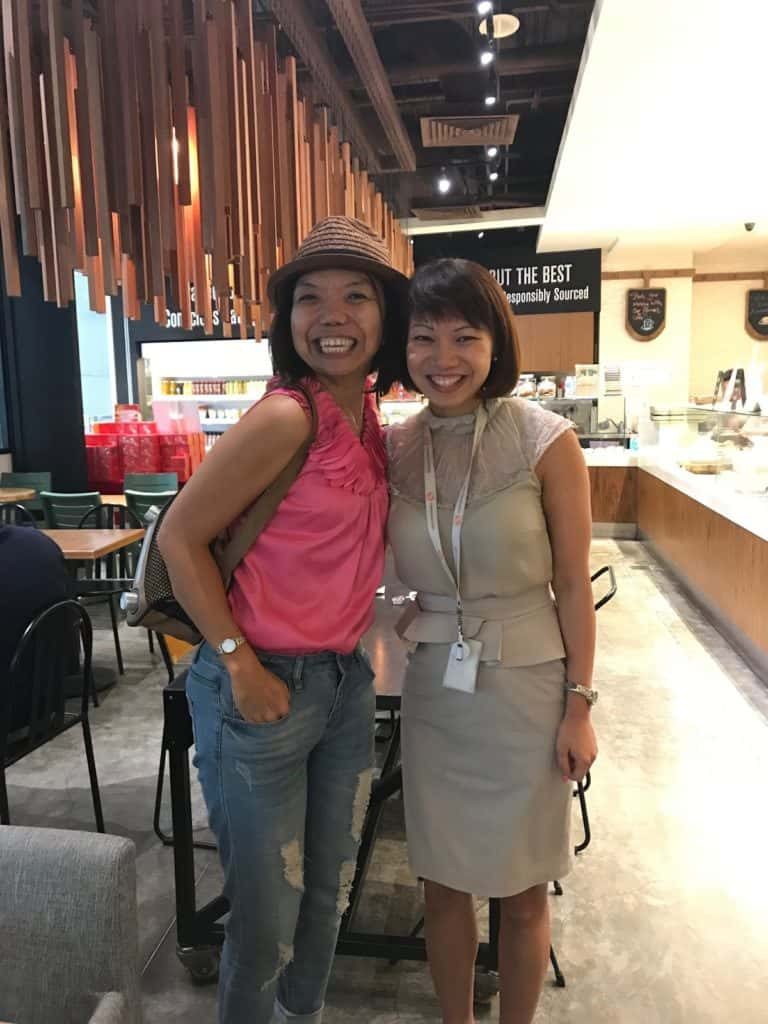 Anthea Ong (left) and Trang (right)
Ong's resume certainly reflects a picture-perfect career path: a managing director from the age of 25, she's also a former banker, founder of a successful edutech startup, and has numerous other C-level roles under her belt. Yet she shared how an eye defect since birth and experiences of childhood bullying (including by her own family) equipped her with the determination and resilience to excel in all aspects of her life. She insists, however, that good times always have an expiry date, as do periods of adversity. Ong herself knows what it's like to go from being a high-flier to hitting rock bottom. At her lowest point, she had to deal with a rough divorce, backbreaking business lawsuits and eventually, complete financial bankruptcy. But through these setbacks, she realised her true purpose, which is to help the disadvantaged and "bring self-care and mental wellness into the workplace."
"Hush challenges the traditional notion of ability and disability. When we step into an environment of complete silence where we are not allowed verbal communication, we become handicapped ourselves; so who are we to judge people who were born with special needs, and who have trouble keeping pace with the conventional expectations of society?" —Anthea Ong
Social Impact
Since its establishment, Hush has grown from being an entirely volunteer-run initiative that could only afford to pay the deaf TeaRistas, into a sustainable business that reinvests the revenue generated from corporate team-building and CSR activities to support its social mission. Hush pioneered what Ong described as a "new responsibility model", which marries employee well-being with social good, and improves business productivity with a ripple effect on society, especially on the welfare of disadvantaged and special needs individuals.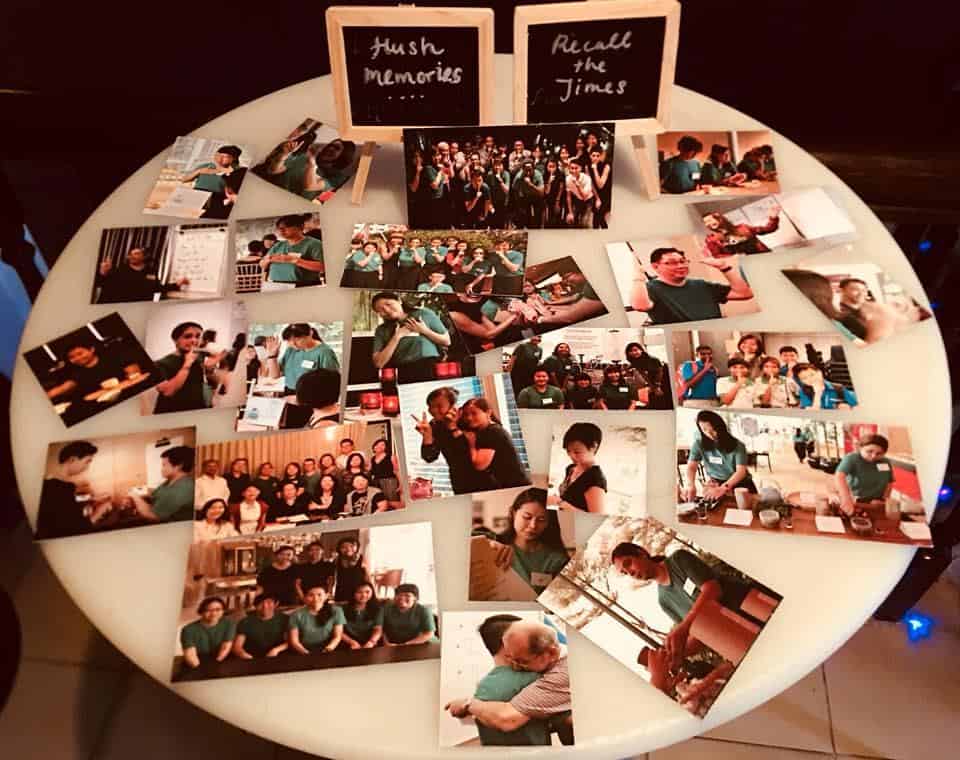 Celebrating Hush's third year anniversary; image courtesy of Hush TeaBar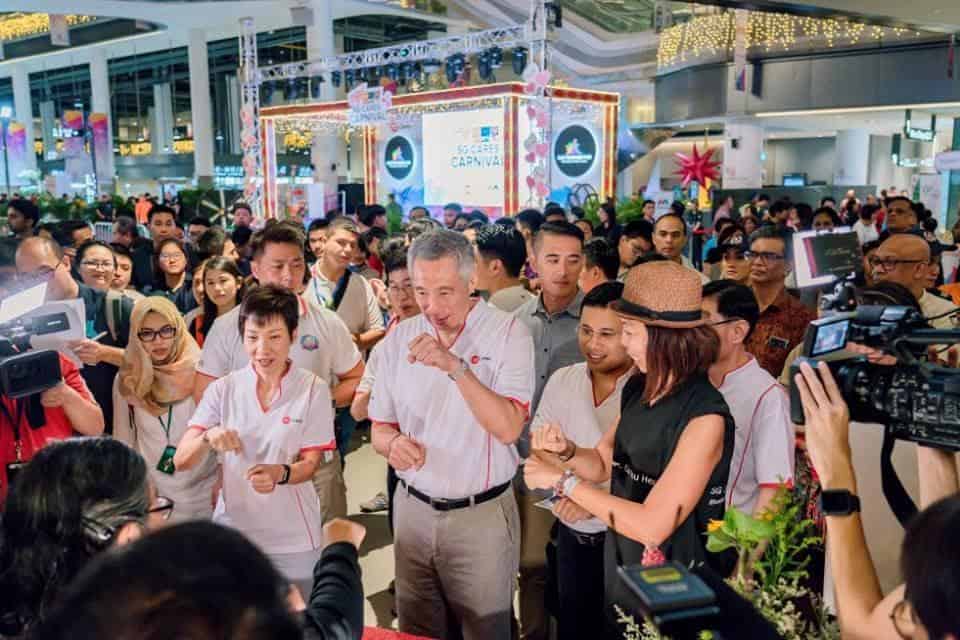 The Hush team with Singapore Prime Minister Lee Hsien Loong; image courtesy of Hush TeaBar
Tea rituals have proven to be effective antidotes to mental health issues, and through Hush, Ong hopes to address what she terms the epidemic of mental health issues faced by most Singaporean workplaces and schools. To date, the social enterprise has trained people from all walks of life, from C-level business executives, senior diplomats and teachers, to janitors and domestic helpers.
Stories
With a clientele spanning over 5,200 working professionals, youth and everyday individuals, Ong shared a few instances of how Hush's sessions impacted some of them.
A candid sharing session at the Ministry of Education allowed school principals to open up about the joys and hardships beyond the workplace—being a foster parent, or raising a hearing impaired child.
A senior US Embassy official found that Hush offered the first real occasion—given the pressures of his professional life—to freely mourn the death of his mother.
Breast Cancer Foundation employees and beneficiaries learned how to sign "I am a survivor, I won the fight", and in the words of one participant, how "to be grateful for the life I have."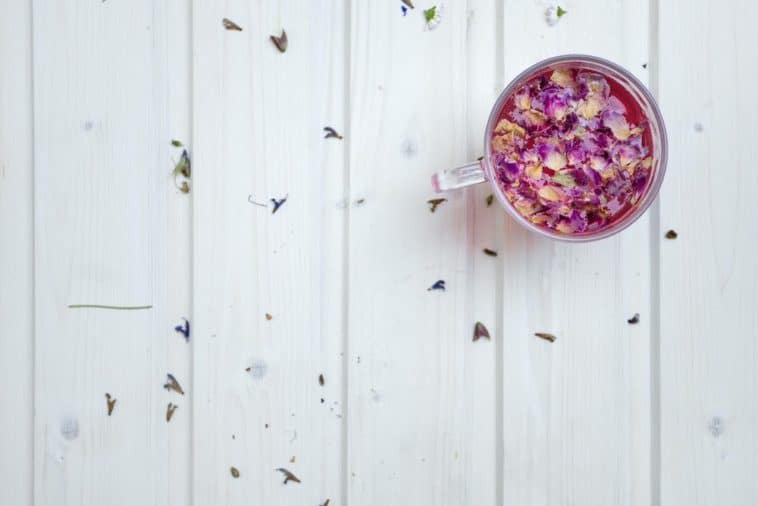 Image courtesy of Neven Krcmarek
Hush also runs several programmes, such as Young X HUSH (which trains youth volunteers on signing and stress-reduction techniques) and Hush@Community (a public engagement initiative that introduces disenfranchised communities to the world of silence). Through Hush's platform, differently-abled people, individuals with mental health issues, cleaners, security guards, social workers, migrant workers, ex-offenders, single mothers and other marginalised individuals get to share their unique stories.
"Silence can be so deafening, yet discomfort soon turns into an admiration for the courage to take on the world with no sounds." —Anthea Ong
Ong's parting words gave me the perfect food for thought. We can all ponder on the value of silence as we take a moment to sip our tea and appreciate the small joys and victories in life.
Banner image: YoungXHUSH volunteers with Anthea Ong, courtesy of Hush TeaBar This story was originally published on CauseArtist as "Meet the World's First Silent Tea Bar That Has Brewed Up a Storm of Social Change". It has been adapted for Social Space Magazine with their permission.
| | |
| --- | --- |
| | Based out of Singapore and Indonesia, Trang Chu Minh is a content and marketing strategist at Thomson Reuters, and the Asia Correspondent and Regional Representative for the social enterprise publication, CauseArtist. |