After almost 7 months, I set foot on the island of Malapascua once again. This time, it was to lead Project Reef Alert 2018, alongside my co-leader, YT. A sense of home instantly washed over us as we jumped into the shallow waters off the shoreline. We were back to do a recce of the island to confirm our proposal, understand the situation and the people. Being a leader was very different from being a participant. The effort we put into the planning and execution of the project had tripled, and responsibility weighed heavier on our shoulders. There was hardly any room for error—but I am getting ahead of myself. Let's start from the end of Reef Alert 2017.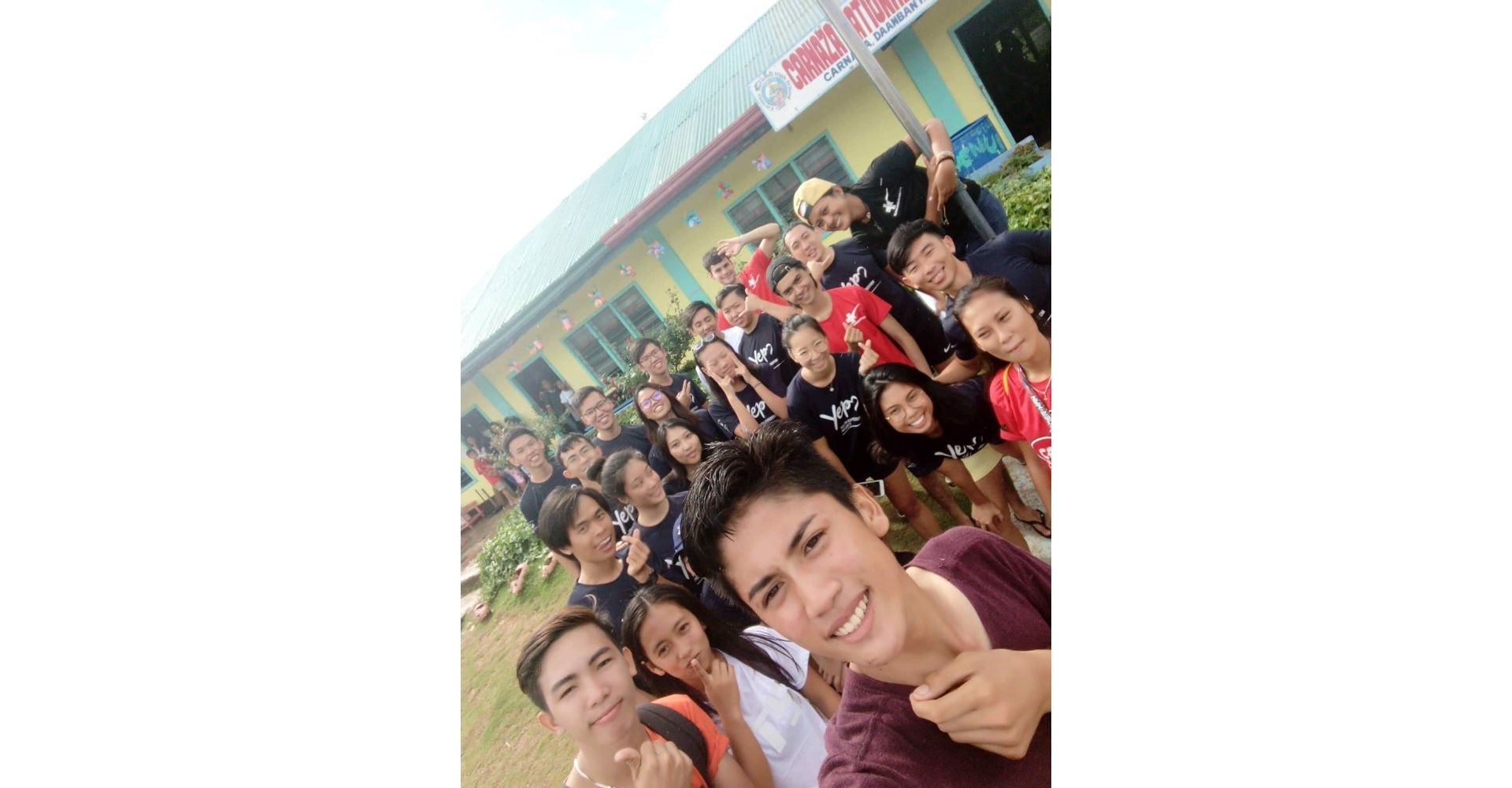 The Reef Alert team, with students from Carnaza High School.
Fresh out of Reef Alert 2017, I was still burning with passion and love for marine conservation, the environment and the people who were heavily dependent on these marine ecosystems. I was hungry for more. I continued to educate myself, have conversations with other like-minded individuals and raise awareness. My leaders and I both thought I would be the ideal person to lead Reef Alert 2018, and the journey since then has been both tumultuous and rewarding. I learned a lot through our participants and the people I met, and especially through the close working relationship and friendship I had with my co-leader, and the decisions—and mistakes—we made.
We were full of excitement once our recce was done—our eyes glazed over with the vision of all the opportunities we could bring to the children and teens of Carnaza, to the people of Malapascua and to the thresher sharks who frequent Monad Shoal. When we came back to Singapore, we assembled a core team, interviewed other participants, and eventually formed Famireef 2018 (our leader came up with this name for our Reef Alert family back in 2017, and it caught on).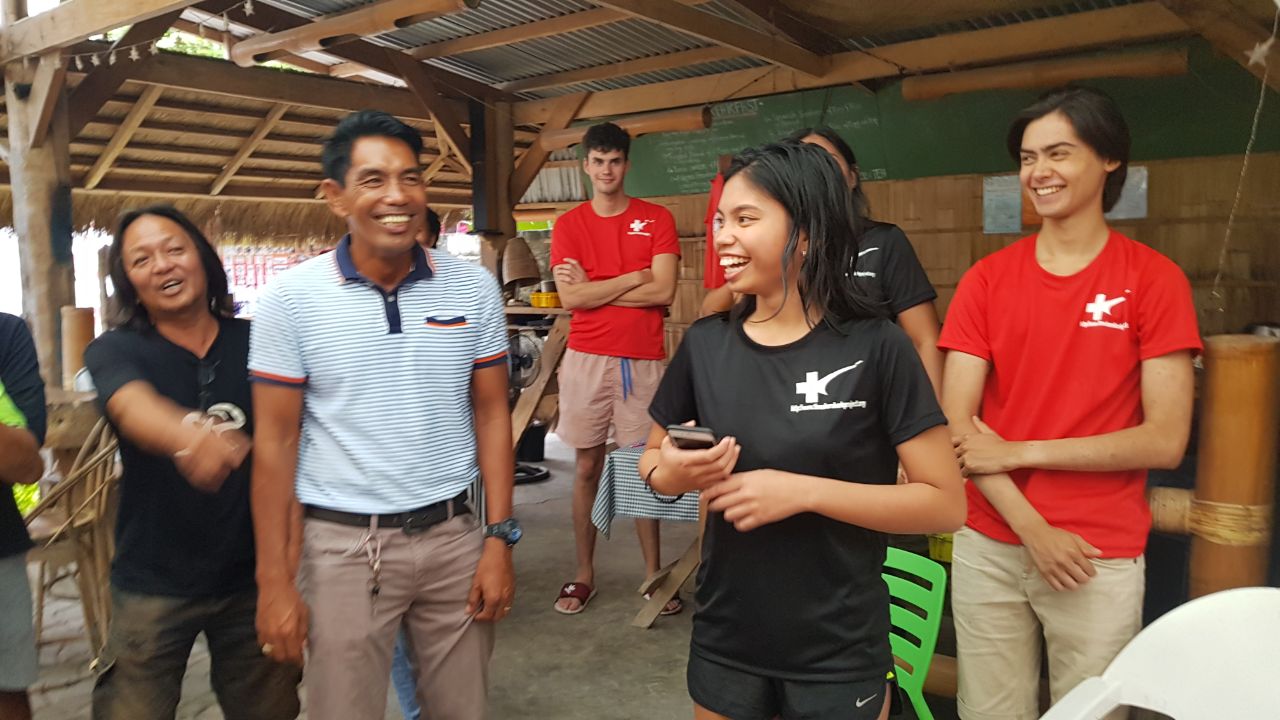 Elyza (second from the right) speaking to the Daanbantayan Mayor (second from the left), who came to meet the Reef Alert team while visiting Malapascua.
Everything seemed to be going well, but my co-leader and I hadn't noticed our blind spots­—we were struggling to juggle our schoolwork, part-time jobs, personal lives, and our responsibilities as leaders for this project. We had heart, but we were losing steam after facing various challenges. Still, our love for the project, our team, and our beneficiaries kept us going.
One of our main projects was for the elementary school children and high school students at Carnaza, to raise awareness about conserving their seas, and the beauty and importance it has in their lives. However, miscommunication was a recurring issue over the course of this programme. For example, we had planned out a day and a half's worth of activities for the elementary school children and high school students, but when we got to Carnaza, the students were on holiday.
There happened to be a family day at the elementary school that day, so we decided to join in instead as their guests. At the last minute, they decided to make me their guest judge for their performances. It was heart-warming and reminded me so much of my own childhood and the stories my parents told me about when they were growing up in the Philippines. In the end, these challenges taught us to remain calm, adaptable, and hopeful.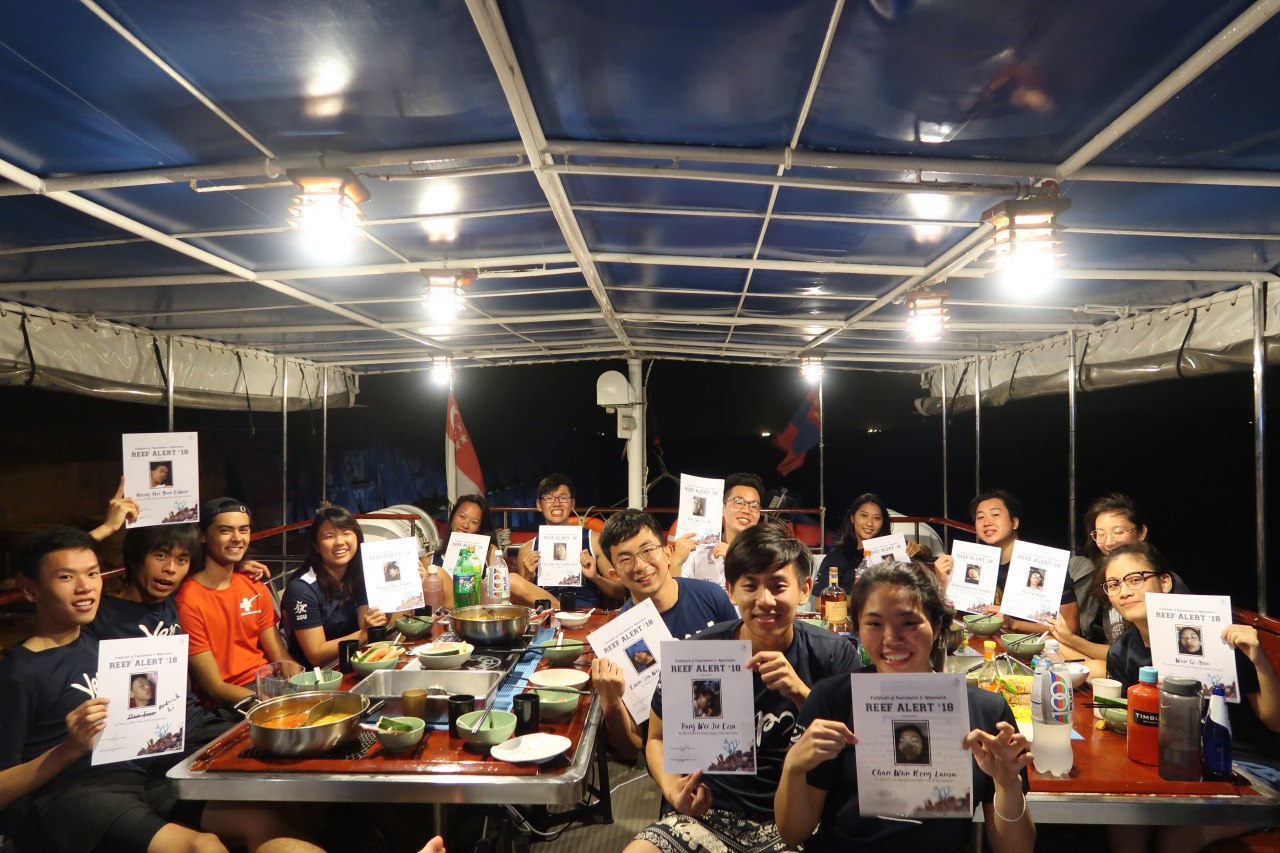 The Reef Alert team on the last night of their local community project, receiving unofficial certificates for their participation.
The principal offered to let us stay at their school to rest up for the next day's activities. When morning came, we woke up early and got ready to hike up to the high school. As we walked, we knew there was a possibility that no one would show up. The walk was uphill, and we were told only a few of them would arrive—if they even remembered. We waited, played a few games to keep ourselves occupied, and waited some more.
At last, one by one, students started to walk through the gate, and our hopes slowly lifted. We started off with a few ice-breaking games and when there were enough people to fill up a classroom, we began our very condensed programme. We were nervous, but it faded away as we interacted with the students. They surprised us. They were aware—they knew the perils their seas were facing. They, too, wanted to make a difference for their island, their home. By the end of the day, we left having learned as much as they had from us, if not more.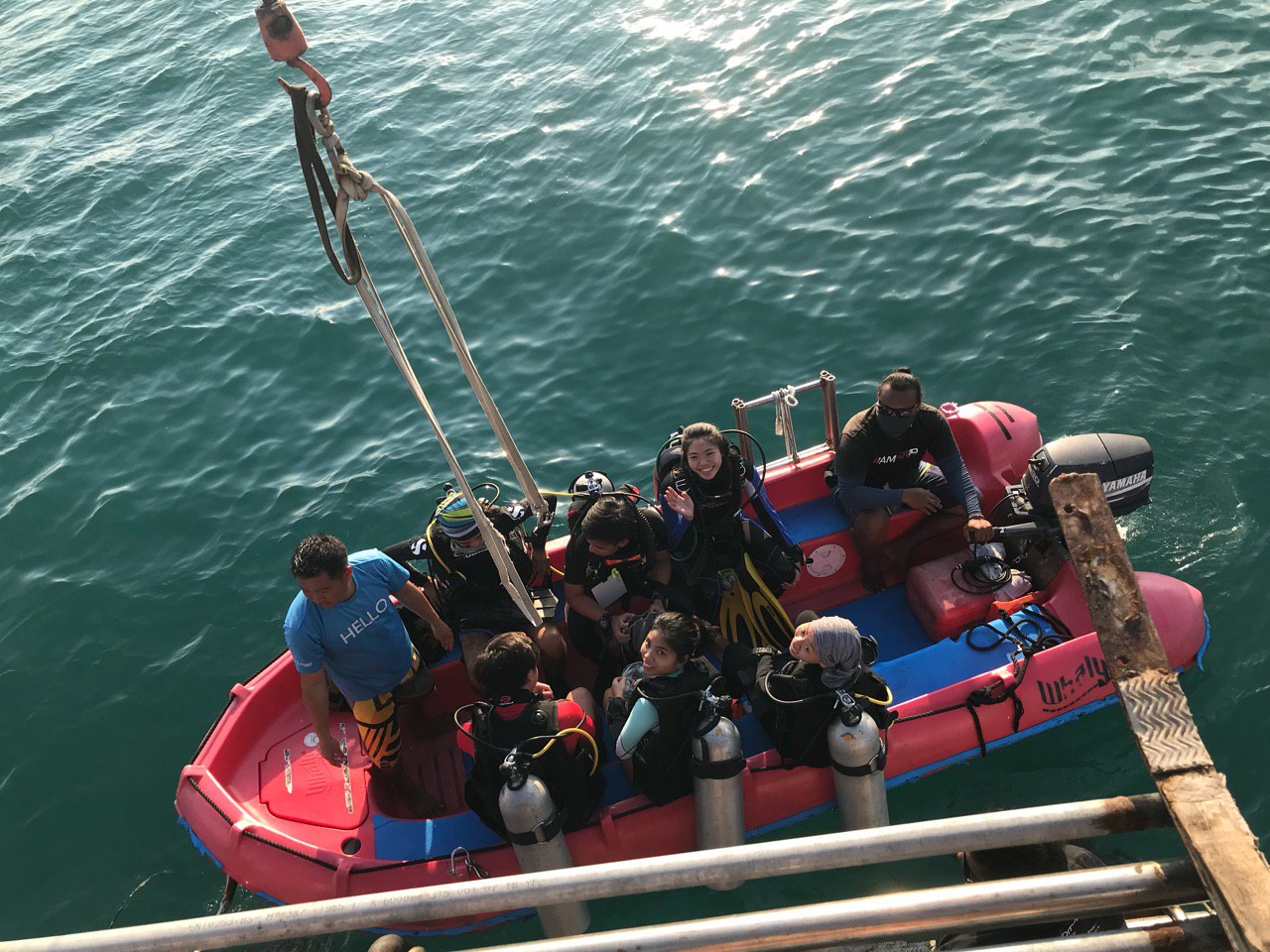 With the new Reef Alert leaders, off to set up lines for their reef survey in Pulau Hantu, Singapore.
As a volunteer, things often don't go the way they were planned. And that is something we have to accept, and learn from, to become more adaptable, flexible and forward thinking. During the recce trip with my co-leader to Carnaza in June, we met with the teachers and principals, and confirmed our activities and dates. Our plans felt solid as a rock, but by the time we got there for the actual project in December, things became uncertain and disappointing. Yet, hope and determination prevailed.