COVID-19 has brought about many unexpected changes—who could have predicted that for the next one and a half years, we would be walking around with masks covering our faces, standing at least a metre apart, or interacting through our computer screens? Yet, the pandemic has shed some light on some uncomfortable aspects of Singaporean society that we might never have given second thought to before. It has also highlighted the importance of partnerships between the three sectors of society—Public, Private and People—and the involvement of multiple stakeholders who can work together to solve deeply complex issues.
2021 LCSI Summer Associates Veronica, Runchen, and Kien Chern went on a journey to explore and discover how tri-sector collaborations can bring about social change and impact the local migrant worker community. This is a community that has greatly contributed to the country's economic development and has been receiving great attention on the social front. Not only do entities like non-profit agencies, private companies and the government have a role in helping this population, but ordinary citizens have a part to play as well.
In this 3-part series, they look at how the Public, Private, and People sectors influence the plight of migrant workers in Singapore and what each sector can do to alleviate it.
---
Using our voices and sharing our stories
By Veronica Fonseca
What can we do as People, to contribute to causes like the migrant worker situation in Singapore? Average students like me may not have the same kind of influence as larger organisations, but we can make an impact on systemic change. Our voices and stories are powerful tools, and even the simple act of engaging in a conversation can create awareness and encourage empathy.
Sharing stories, person to person
Another great way to raise awareness is through the sharing of personal experiences and stories. Allow me to introduce you to Ethel and Shu Rui, both student volunteers for ground-up initiatives that aim to befriend, humanise, and support the migrant worker community in Singapore. Ethel is from Welcome In My Backyard (WIMBY), while Shu Rui is from Project Candela (previously known as Project Yokefellow), under the SMU Rotaract Club.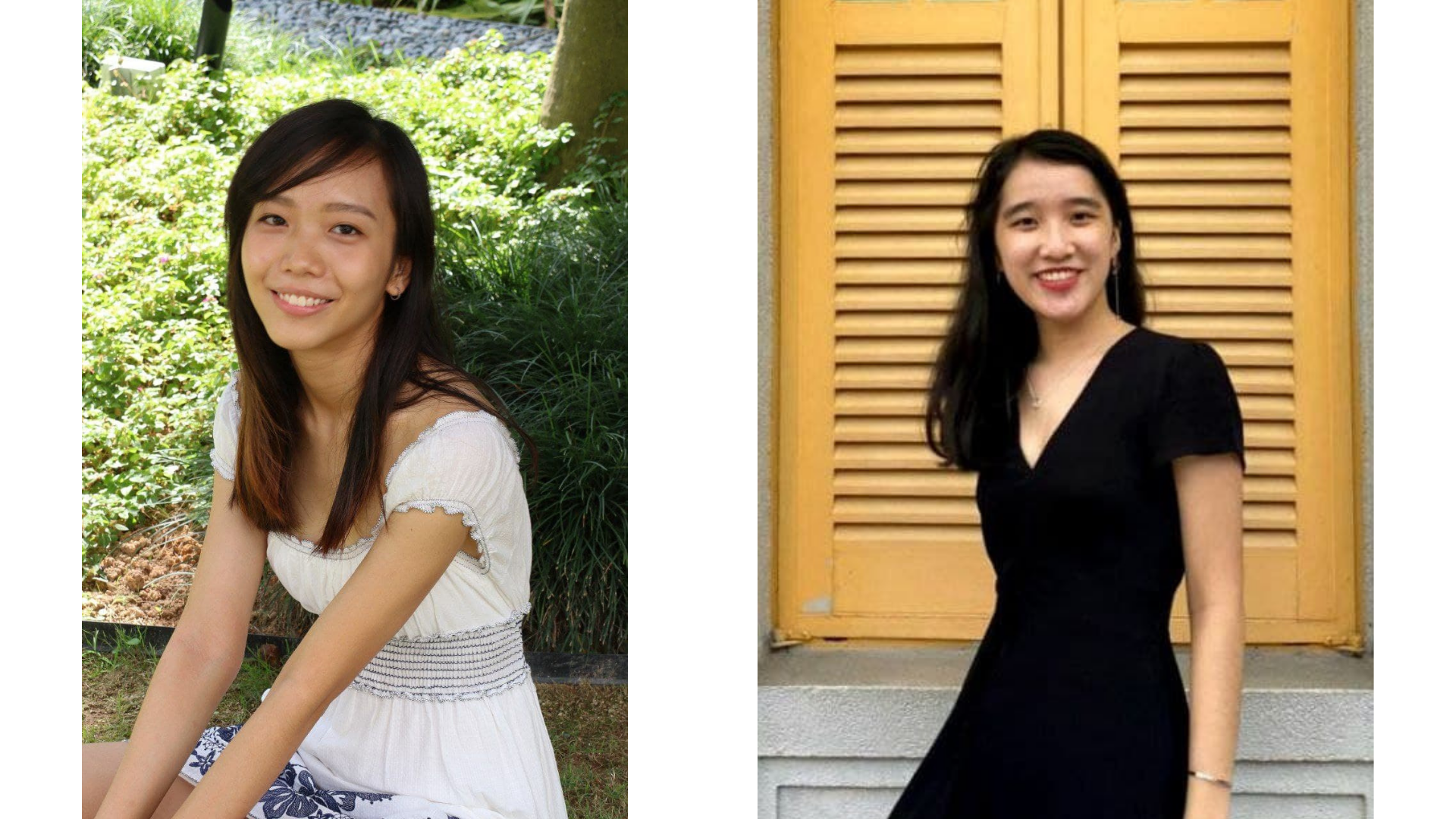 Ethel (left) from WIMBY, and Shu Rui (right) from Project Candela
It all started when the pandemic hit...
Ethel: WIMBY coalesced during the confusing and anxiety-ridden period of the circuit breaker last year, when the number of COVID-19 cases in migrant worker dorms escalated. I had been a silent supporter of the cause for a while, but as more xenophobic sentiments started to rear their ugly heads, and I felt like there was a greater and more urgent need than before. I decided then to join WIMBY and step into the space as a more active volunteer.
Shu Rui: Firstly, I had never heard of a school Co-Curricular Activity (CCA) that allows you to work with migrant workers and interact with them personally, and I thought that was quite interesting. Secondly, COVID-19 really highlighted the migrant worker situation here. I understand that the pandemic forced many businesses to cut down on costs, but it is still important to provide workers with humane living conditions. It is not easy for them to work here in a foreign environment in the first place, and poor conditions could just exacerbate their difficulties.
Discovering a different side to migrant workers
Shu Rui: I don't really get to interact with migrant workers on a daily basis, so this project was quite an eye opening one. I got to host games and talk to them, but more importantly I got to know more about their lives, their preferences, how they feel, etc. Those who do more laborious work mention that it is tiring, while others who do programming work may really enjoy their jobs. Things are a little different for both groups, and it is really enlightening to hear them share about their work and home life. Before COVID-19 they would play games like cricket, but the restrictions have prevented a lot of them from leaving their dorms for anything other than work.
One of the most memorable moments for me was finding out that some of them had participated in singing competitions before. They started singing for us—the whole Zoom room of 40 of them! They sang song after song, and it was really nice to see them open up. It was also heartwarming to watch those who understand English better translate things for their fellow brothers.
Before this project I thought that they would be very closed off, or that they wouldn't be able to speak English that well. But most of them can speak English decently, and they were very open to share, super friendly, and very enthusiastic about participating in our games despite just finishing all their work just 2 hours before the session.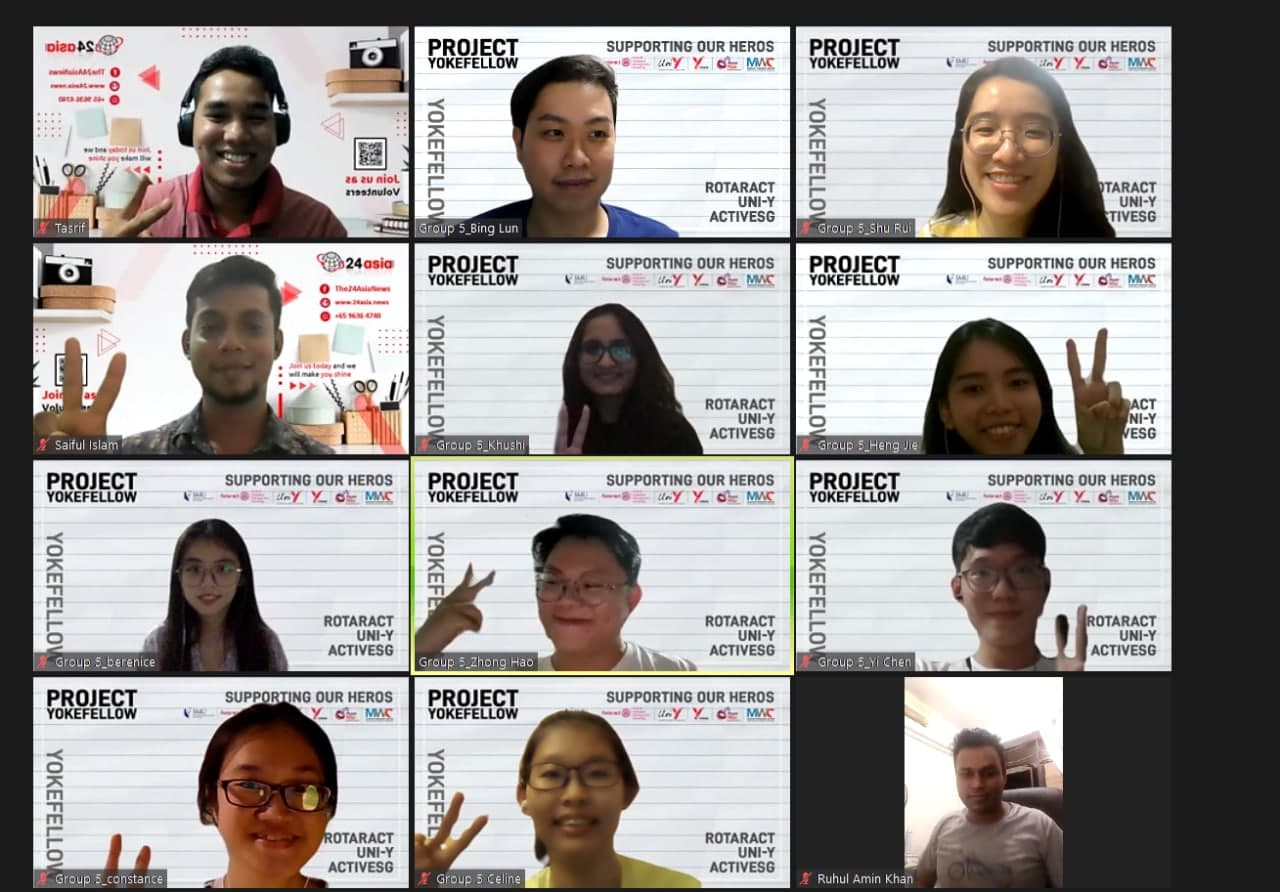 The Project Candela team during one of their weekly zoom sessions with the migrant worker brothers.
Great acts are made up of small deeds
Shu Rui: Singaporeans are not always understanding towards migrant workers, and we don't really embrace our differences. We don't always speak about them nicely, we shun them when they enter public transport smelling of sweat after a long day of labour, and some people don't even acknowledge them. It's really rude to treat them like air. In contrast, many of them are grateful to the Singaporean government for doing so much for them and are really open to learning about the local culture. The houses and roads we walk on are built by them and we should be more appreciative of their contributions.
Making a change can be as small and simple as greeting migrant workers if you happen to walk past. If you see them around the neighbourhood, say "hi" or "thank you" or maybe even buy them a small drink. I think they would appreciate that a lot. If you want to contribute more to the migrant worker community, there are many other organisations and initiatives out there you can join, like ItsRainingRaincoats, or the Covid-19 Migrant Support Coalition.
Ethel: As someone who feels deeply for many things and has volunteered across a variety of causes, it always inspires me and encourages me to interact with people who act on what they believe in. One of my favourite experiences is the first physical activity that we organised for the migrant workers, an "Afternoon Out". To see the culmination of the team's efforts—and to finally interact with fellow volunteers and migrant workers after many long months spent indoors—was extremely rewarding.
I didn't have a lot of experience before WIMBY and my interactions with migrant workers, like most Singaporeans, were paltry and superficial. I had to educate and humble myself, and listen and learn from the migrant workers and other volunteers in the space. But in the end, it's been worth it.
There are many ways to be a part of a cause. Even within WIMBY, different individuals play different roles—from helping out with social media advocacy, to representing our initiatives on panels and mainstream media outlets, to programme design and outreach—there's a way for anyone to get involved. Even for people like me who were not actively involved in volunteering, there's so much we can do in our personal capacities, like engaging people in conversations and gently (but firmly) calling out problematic behaviour and rhetoric when we encounter them in our daily lives.
Images courtesy of Ethel and Shu Rui.
| | | |
| --- | --- | --- |
| | | Veronica Fonseca is a Business Management Undergraduate, majoring in Communications Management and Global Asia, with the Lee Kong Chian School of Business at Singapore Management University. |